She's a coffee addict, music lover and energetic wanderer running multiple businesses while traveling the world. Originally from San Francisco, Elaine Huang is passionate about connecting people through music and philanthropy to support causes around the world. As a career transition coach, Elaine hopes to make a positive impact in the world and help others create authentic brands and build their tribes. You can catch her at a music festival, striking collaboration deals left and right or working at a coworking space. For more about Elaine, read on!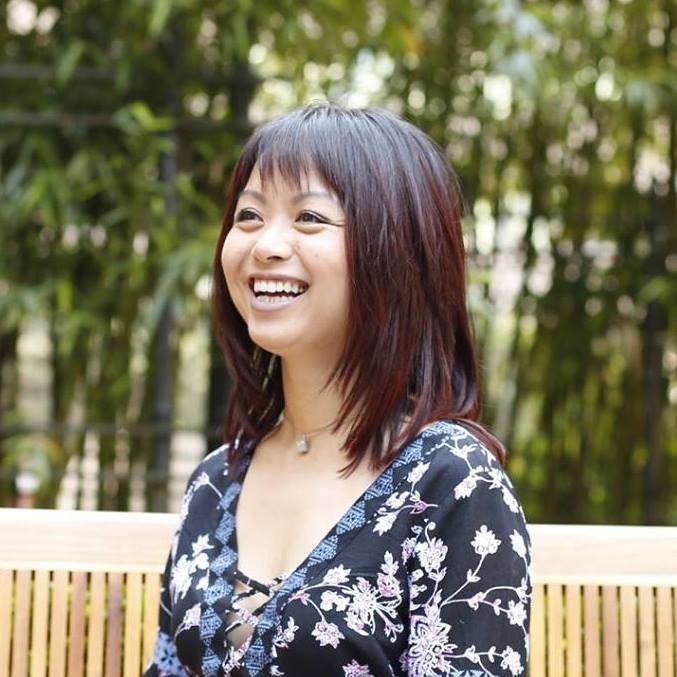 What are you working on right now?
Currently I'm working on scaling my coaching and consulting business with a few new additions to my team. I'm also working on multiple partnerships for our charity merchandise to support non-profits like generosity.org to build wells for clean water in developing countries and other organizations as well. I have also recently launched Open Door Sessions, which are intimate pop up events to bring the online community of producers, DJs and creatives to connect in person so that they can connect, create, and elevate together. I have gotten super positive feedback on the events, so my plan is to take it to different cities around the world! Lastly, I have been recently working on constantly keeping somewhat of a balance in my life to make sure that I get rest, meditation, exercise and all the other things that keep me in check so I can go out there to crush it some more!
What is your current desktop wallpaper? and why?
It is a photo of Andrew Rayel and I on stage when he first announced our Dance. Give. Inspire. charity line collaboration to help build wells in developing countries. It was an epic moment that many of my friends and I got to share together. It was a dream in the making for a good 3-4 years before it became a reality!
Which book has shaped your life or changed the way you think the most?
Darren Hardy's The Compound Effect. It is so simple and to the point. There are no magic wands, unicorns and short cuts in life, just building on habits and compounding them into great results. I constantly refer back to it at least a few times a year to make sure I am leveling up in all areas of my life!
How do you start off your day — aka what's your morning routine?
Recently, it has been to start off with the CALM app, going through a guided meditation because I need that support (my mind is extremely loud and wanders often). I then ground myself in my journal, expressing my gratitude and stating my intentions for the day. Obviously, I go make myself a cup of coffee and continue to write or read a few pages before I get started on work and errands for the day.
What is one thing you do to get motivated?
I sit with my vision and think about all the people we have created a positive impact with, and all those we are yet to touch. It gets me pretty pumped up. Either that, or I turn on music from one of my favorite DJs and producers. There is usually not much that MaRLo, Andrew Rayel, or BEAUZ can't fix.
What made you smile today?
Looking at the photos from our ambassadors at Ultra Music Festival this past weekend. Watching them represent out there without me brought me a wave of overwhelm, but in the best way.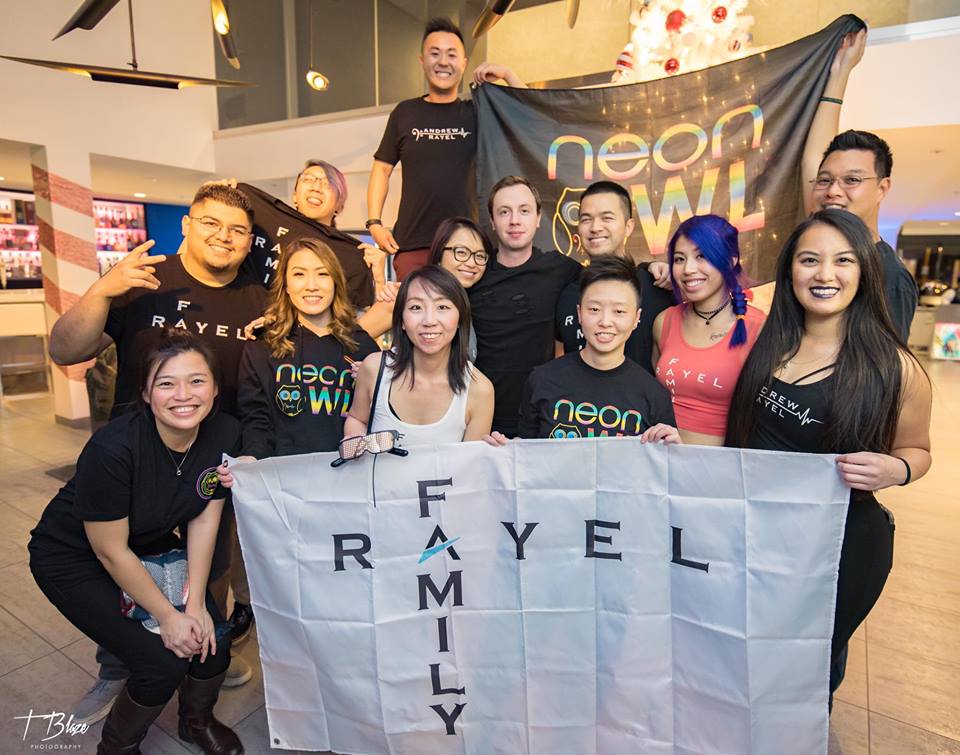 What is something you think everyone should try at least once in their life? Or Name one skill you think everyone should have or learn?
Travel solo. Many people are afraid of it, but you get to see so much and learn so much about yourself while doing it. It is such a liberating experience and you'll never want to go back to your comfort zone again. I especially recommend doing it in places that are considered to be less abundant than where you live, because it really puts our "problems" into perspective and helps us live a life of gratitude, and sometimes even a life of service. The one skill I think everyone should have is people skills. If you're not born with it, then work towards it. EQ is of much higher value than IQ.
What is one skill or hobby you've been meaning to learn but haven't had time for?
DJing. I have always loved music, but never was musically talented. Since I work in the EDM space, I'd love to learn how to DJ just for the heck of it! My stage name would be Distortd Kat, and the type of stuff I would play would tear the roof off!
List 3 simple things in life that make you really happy:
Watching people I love getting along and having a great time, even if they are meeting for the first time. Sometimes I'll just sit back take that mental picture to keep forever.

A sunny day with blue sky and fluffy white clouds. Even better when paired with a random stroll in no hurry or a dope coffee shop.

Walking into a daytime festival with no agenda on who to see and experiencing happy people everywhere.
What is the best thing that you have done, just because you were told you can't?
Quitting my job, moving across country to New York, pursuing my passion, and creating a life where I get to truly live the dream. It took 3 years and I'm still constantly working on it, but I have created financial freedom and location independence on my own terms as my own boss.
What is your favorite coworking space and why?
It's so hard to just pick ONE! Culture wise, I would have to say Epicentro in Medellin Colombia, although Sectortic in Bogota is a close second. Of all the places I've traveled, the people in Colombia were the most welcoming and they know how to party! I don't normally drink, and they had me taking shots at the office. As far as the view and design, I would say that The Port Workspaces by Lake Merritt in Oakland and Work&Go Zona T in Bogota are really cool. HUBUD in Bali makes a good balance in between the two.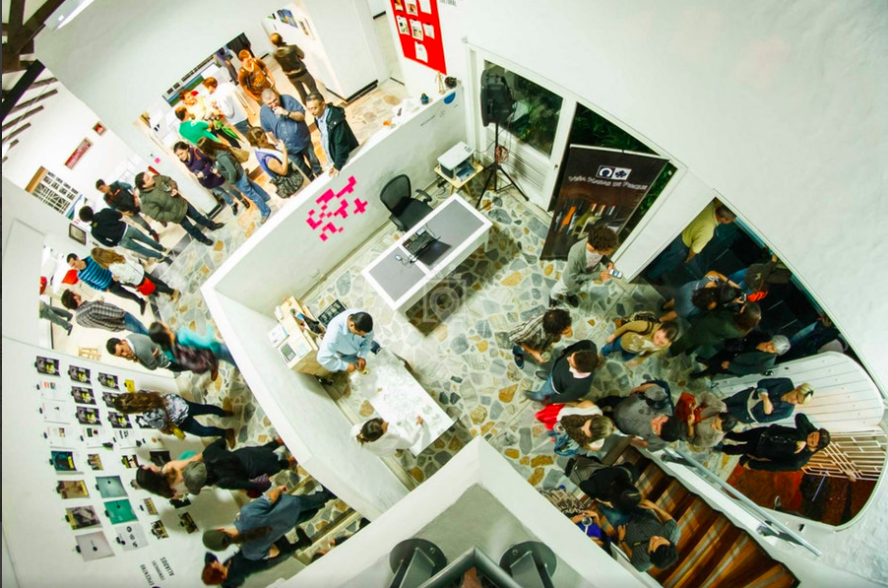 If you had the opportunity to spend a week or month in another country to be your office of the week/month, where would you go?
My favorites so far has been Bali and Medellin, so I'll definitely go back this year. As far as places I have yet to go for an extended stay, I'd say Cuba and Argentina.. but I'm not feeling confident about taking business calls with the wifi in Cuba, haha.
Biggest item on your bucket list at the moment?
Take part in creating a major festival where we get to raise some major dough for charity, and witness the magic come to life from backstage. That was my vision the moment I started Neon Owl 3 years ago.
As a Digital Nomad/Entrepreneur. If you were stranded on a deserted island, what three things would you have and why?
A laptop with unlimited battery and wifi of course, as a digital nomad and entrepreneur! I'm trusting that there is food and water, so therefore I'll bring my chapstick and sunscreen. Let's make this deserted island a paradise!
What was your first job? Has it shaped where you are today?
My first job ever was at a non-profit called Young Asian Women Against Violence. We were advocates of social change and did a bunch of activism work from marching up to city hall, creating educational commercials and events to speaking with kids in juvenile hall. It really confirmed that no matter what I did in the future, I wanted to create impactful change in this world that lives well after my time.
Any advice for your previous boss?
My old boss was the one who really taught me that I am worth a lot, and that I can have anything I set my mind to. He taught me that all I have to do is go after it and ask. I moved up quick, but little did he know, that was also what moved my way out of the company to go on my own. I don't have much advice for him aside from deep gratitude because I believe that leaders should empower those that they work with so that they can be the best versions of themselves and take risks. I'd probably say… "you should have known that I told you I wasn't going to stay an employee forever".
What's your favorite part about coworking?
My favorite part about coworking is that I get to meet so many incredible people from different parts of the world running all kinds of cool businesses! I get bored easily so being in a different place with a different settings keeps me inspired and excited to get things done!
What is your goto pump up song?
It's always changing because there is so much new music coming out! My current song that's been on replay the most would be, i_o's "Warning".
Anything else you would like to add?
I have "fortune favors she who dares" tattooed on my body. It is a constant reminder to take risks, and that nobody extraordinary achieved what they did by following the path and rules of society. So for anybody out there reading this that wants to take a leap of faith, I'd like to invite them to not always come from the perspective of what they have to lose, but all that they have to gain. I'd much rather fail forward than to regret a life of inaction.
To stay up to date on other projects Elaine is working on  follow her on Instagram! and Facebook
Here are links to her other projects and socials: