With both a Croatian and Australian passport, and with her frequent travels across the globe, Ana considers herself to be a citizen of the world. Now located in Lisbon, Portugal, Ana Barjasic works with entities in the international startup, technology and investor ecosystem. She has also coordinated Business Angel Week since 2013, the world's largest initiative promoting early stage investments, with over 1,200 events in 60 countries. Want to learn more about Ana? Read her full story, here.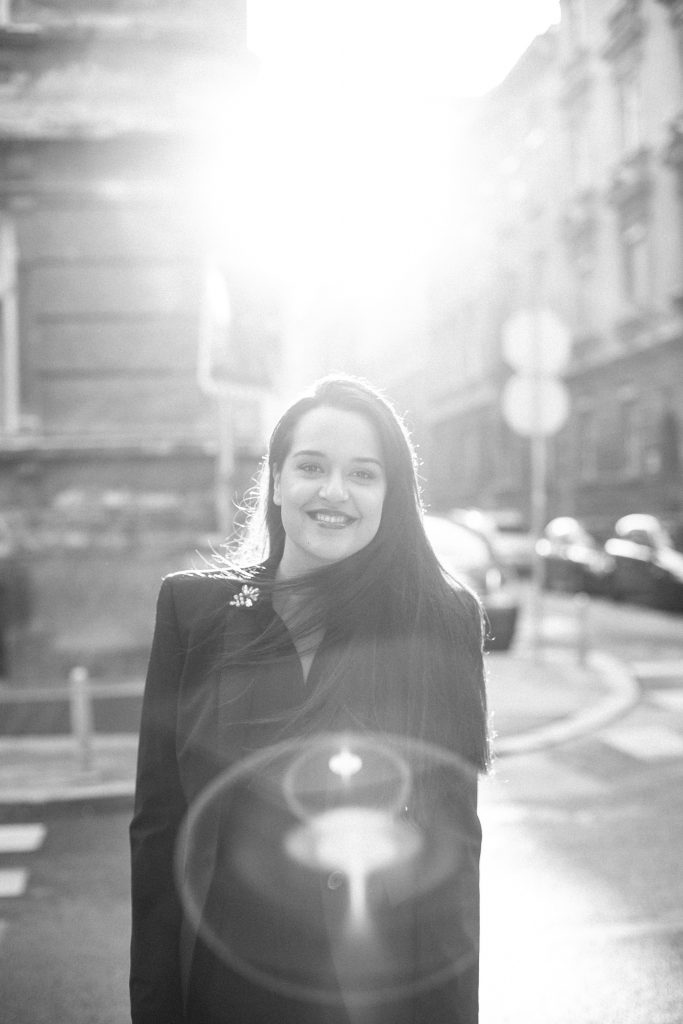 What are you working on right now?
Currently I am working on several projects and events related to women investors, entrepreneurial certification programs and investment readiness. I am also co-writing a book about risk mitigation for startups.
What is your current desktop wallpaper? and why?
For years now it is heart bokeh wallpaper. I like it because it is colorful and subtle.
Which book has shaped your life or changed the way you think the most?
The Social Contract by Jean-Jacques Rousseau. It has become a central book related to my academic interests and has shaped immensely my views on the society.
How do you start off your day — aka what's your morning routine?
Black tea or black coffee.
What is one thing you do to get motivated?
Thinking about all what I have achieved so far and all the obstacles I have overcome on the way.
What made you smile today?
An unexpected and adorable card from a friend announcing his new baby.
What is something you think everyone should try at least once in their life? Or name one skill you think everyone should have or learn?
The most important thing is to learn how to get out of the comfort zone, because of fantastic things waiting outside. It is something that needs to be actively trained, and I was blessed to have great mentors on this topic.

What is one skill or hobby you've been meaning to learn but haven't had time for?
I would love to learn how to play a guitar.
List 3 simple things in life that make you really happy:
My loved ones, chocolate, music
What is the best thing that you have done, just because you were told you can't?
Quit my job and move countries.
If you had the opportunity to spend a week or month in another country to be your office of the week/month, where would you go?
London. I love that city's vibe.
Biggest item on your bucket list at the moment?
Japan. Even though I have travelled quite a bit around Asia, my work hasn't taken me there yet, and some previous travel plans didn't work out. I even took Japanese language lessons while in high school, so I am quite curious about the country. I hope to go there this summer.
As a Digital Nomad/Entrepreneur: if you were stranded on a deserted island, what three things would you have and why?
Laptop (with an assumption the battery will always be charged), so I can work, read news and listen to music, coffee machine for my coffee addiction and an army knife, because it is a desert island cliché.
What was your first job? Has it shaped where you are today?
My first real job was at a media agency as a journalist. I was by far the youngest one, so it was tough. Apart from the work itself, I learned a lot about corporate processes and work relationships.
Any advice for your previous boss?
Being boss is not enough – a boss needs to be a good leader.
What's your favorite part about coworking?
I usually work out of home office, planes, hotels and other temporary locations, mostly talking to people via Skype. Even though being in charge of my own time is priceless, it is still nice to hang out with people from time to time, especially if they are working in different sectors. Being in touch only with people from one business vertical can feel limiting at times. When I am traveling, I like to visit friends at their offices and get acquainted with new people and environments.
What is your go to pump up song?
Iggy Azalea – Team