Passionate filmmaker. Trailblazing entrepreneur. Unshakeable optimist. These are just three of the many descriptors for Racha Adel. Originally from France, Racha recognized the need to showcase Muslim women and other minority groups in the media in a true and inspiring way. Determined to give a voice to the unheard, Racha founded her own production company, Jadid Productions, in 2017. Now, she works to make a difference by producing high-quality visual media with meaningful stories.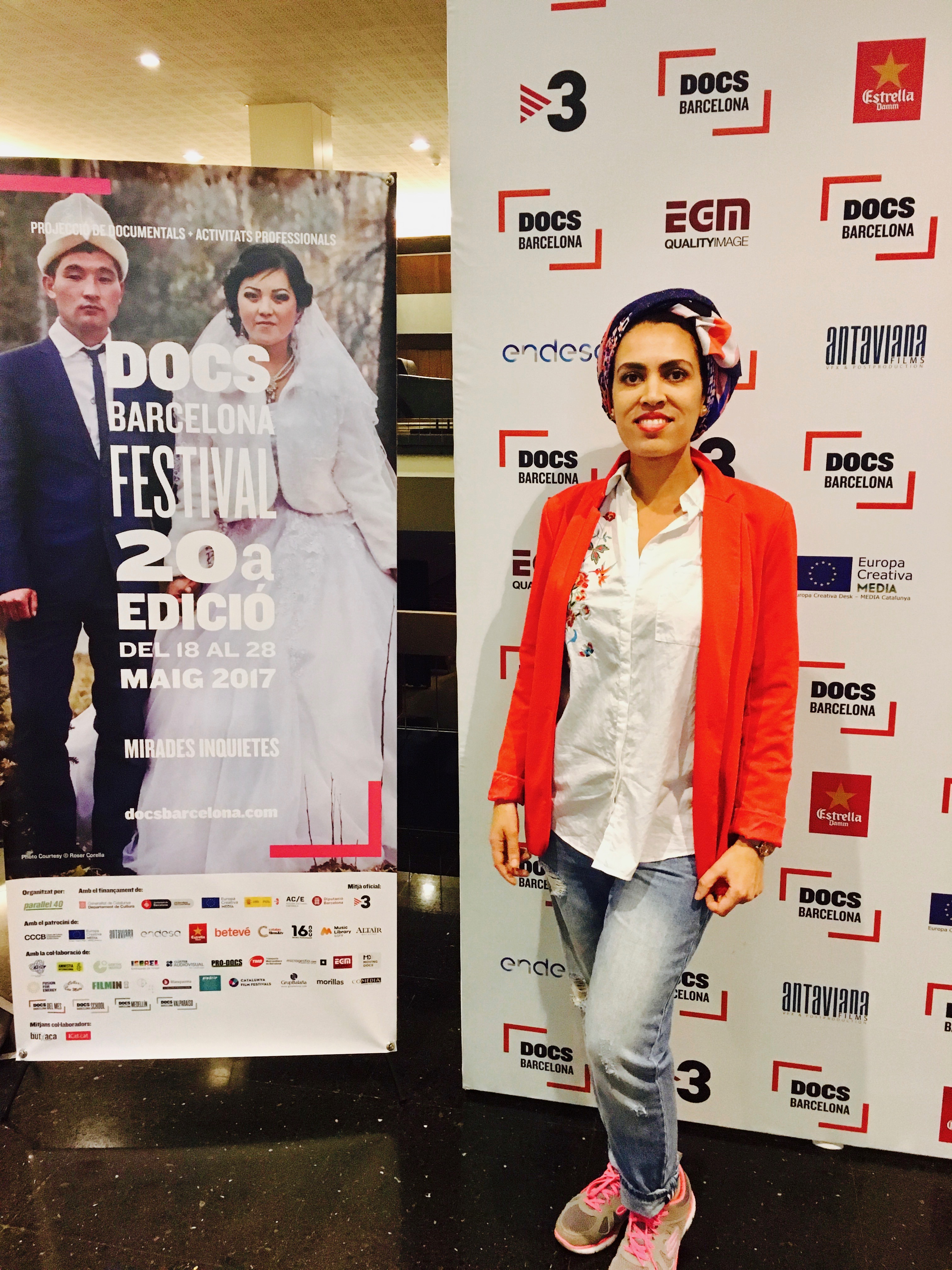 What are you working on right now?
I am working to launch a crowdfunding campaign to help with my latest web TV series called, "The Next Heroes". I was inspired to start a web series that featured amazing Muslim women doing great work in the world. I want to show how Muslim women truly live. The web series will feature interviews with a number of inspirational Muslim women.
The goal is to voice the voices of Muslim women who are at the heart of racist and sexist oppression, and thus shape a world in which women freely choose the arms of their emancipation. I want to tear down the stereotype that shows Muslim women as repressed prisoners and instead showcase how many Muslim women are savvy entrepreneurs and creatives that are doing fantastic work in the world.
We have too often spoken of the place of Muslim women in western media on a superficial level. For my part, I prefer to give them the voice.
Here are links to watch the two episodes I have produced so far:
https://www.youtube.com/watch?v=3wOTbxCSppY&t=55s

https://www.youtube.com/watch?v=H8XhwsRuBIE&t=19s
Is there one book that has shaped your life or changed the way you think?
I've read many books that have shaped my life, but the most recent one I am reading is called She Means Business by Carrie Green. This book is amazing and so inspiring. I have found a great deal of advice within its pages about how to be a better female entrepreneur and how to turn my ideas into reality.
What's your favorite quote?
"Give yourself the permission to dream big and get inspired. Magic happens when you're feeling inspired." -Carrie Green

How do you start off your day — aka what's your morning routine?
Every morning I start my day by eating a good breakfast and meditating. After that, I set up my daily goals and listen to a motivational podcast.

What is something you think everyone should try at least once in their life?
Traveling the world.
What is one skill or hobby you've been meaning to learn but haven't had time for?
I love creative crafts, and last year I enrolled in an Arabic calligraphy workshop in Barcelona. I want to continue practicing calligraphy, but I didn't have time for it and I moved to another city where I couldn't find a similar course.

List 3 simple things in life that make you really happy:
I love spending time with friends and family, outdoor activities–especially walking on the beach, and traveling.

Name someone that has made an impact in your life and why?
Someone who has made an impact in my life is my mother because she is such a role model and a great female entrepreneur. When she graduated from medical school in Paris, she went back to her home country in Algeria. From there, she decided to open her own medical clinic to help local people. She had no money at the time, so she took a credit loan from the bank and from friends to achieve her goals.

What is the most rewarding thing you've ever done?
The most rewarding thing I've ever done was when I realized my childhood dream and launched my film production company Jadid Productions in July 2017 in Alicante, Spain. The road wasn't easy and was full of challenges, but it's been worth all the diamonds of the world. One of my primary goals with Jadid is to produce content that fights against the misrepresentation of minority groups in media by giving a voice to the unheard, as well as producing a documentary, commercial film, creative workshop and other events.
My second most rewarding thing I've ever done was a couples months ago, I pitched a documentary film idea to OTOXO media production based in Barcelona. I was so proud that my pitch was selected. As well as co-producing the film, the documentary, called "Border and Promises", was screened at different film festivals.
What is your favorite coworking space and why?
My favorite coworking spaces are: Coco Coffice in Barcelona, ULAB in Alicante and Erant in Granada.


When people collaborate with you, what do they usually help you with?
Sometimes they help me by offering kind words and encouragement; sometimes they help during a filming project with equipment, advice, collaboration or introducing me to a new contact.


Biggest item on your bucket list at the moment?
To finish the book She Means Business by Carrie Green.

How do you maintain a sense of work-life balance?
This isn't easy all the time, especially if you are an entrepreneur and you are starting from nothing like me. Sometimes I can be overwhelmed with all the projects I have to do. So to help to maintain a good work-life balance, I try to schedule some fresh break like going to acting classes, spending time at the gym, meeting with a friend or taking a walk in nature. I put those activities on my calendar with a reminder.

Name one skill you think everyone should have or learn?
I think having great communication skills and creativity are very important.

What's the most spontaneous thing you've ever done?
Comforting a homeless woman that I met during my trip to Paris and taking her in my arms.
Tell us about your first job? Has it shaped where you are today?
I started my first job when I was 17 years old. I distributed promotional products in the streets of Paris for an advertising agency.

Do you have a favorite part about coworking?
Coworking offers you a friendly, professional working space without the traditional distractions of a home office. You can increase your productivity; personally I feel that my creativity flows more in coworking spaces than it does at home. I also enjoy gaining a community of smart and hard-working individuals who I could bounce ideas off of and be inspired by.
What is your go to pump up song?
Aretha Franklin – "Respect"