As North America's fastest growing tech conference, Collision 2019 brought together thought-leaders and entrepreneurs from over 125 countries who are gearing up to transform the tech industry.
From Canada's Prime Minister Justin Trudeau to renowned artificial intelligence philosopher Nick Bolstrom, there was no shortage of impressive speakers at the conference, which welcomed 25,000 attendees this year to Toronto, Canada. (Film stars Seth Rogen and Joseph-Gordon Levitt even made an appearance to discuss their startups!)
With executives from Microsoft, Samsung Electronics, Hootsuite, Shopify, McAfee, and Bitmoji — just to name a few — presenting on panels, Collision 2019 roused many fruitful discussions about the future impact of tech in the following sectors:
— Automotive technology
— Cloud computing and big data
— Content creation
— Financial technology
— Health technology
— Planet Technology
Moreover, Collision 2019 saw a special focus on women in technology, offering a female-focused track for attendees and a "Women in Tech" lounge for collaboration powered by BMO Financial Group. The female-led startup Loliware even took the top spot at the conference's startup pitch competition for pioneering the world's first seaweed technology to replace single-use plastics.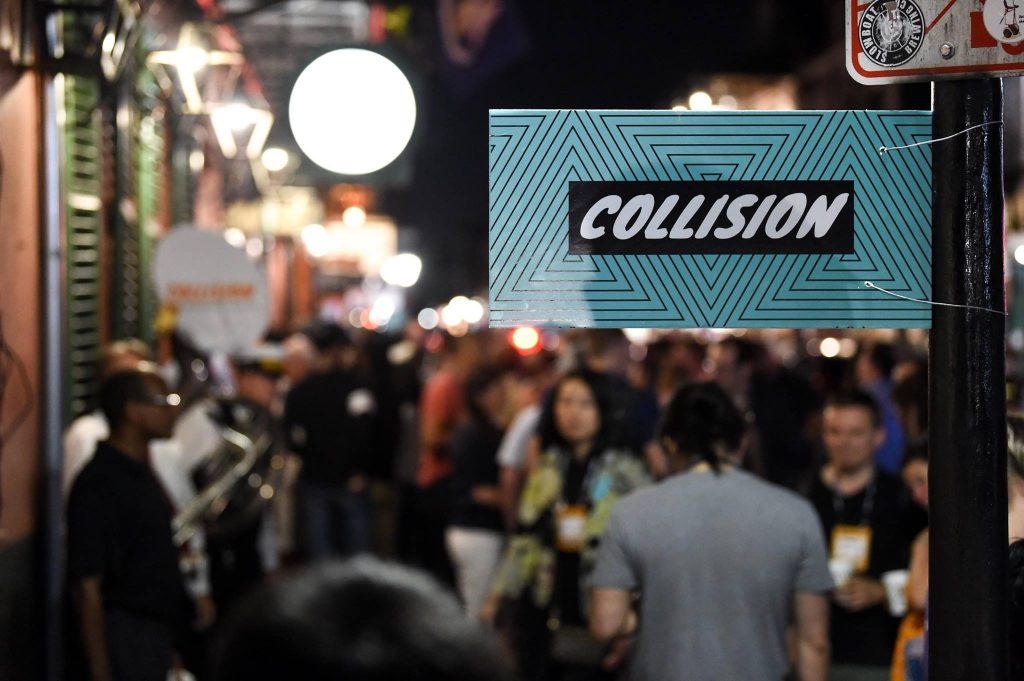 Inspiration was in the air at Collision 2019—especially from the exciting startups who are preparing to make waves in the coworking industry. As coworking spaces continue to crop up in hotels and parking lots alike, the tech sector is rife with opportunity for startups to capitalize on the vast number of remote workers needing shared offices.
Our team at Coworker enjoyed chatting with many of the startups exhibiting at Collision! We'd like to share our picks for the top five coolest startups at Collision this year.
#1: The ultimate conduit for adventure-seekers
If you're working remotely in a new city and aren't sure what to do on the weekend, FarCloser Travel has just what you need. Whether you're interested in a Tanzanian camping safari, a high-energy Colombian motorcycle expedition, or an up-close-and-personal hike in Kenya alongside funny monkeys, this adventurous startup offers trips of a lifetime based on your personal interests.
Coworkers can easily search FarCloser Travel's destinations list, which is inclusive of cities and countries on nearly every continent.  
Embracing the motto of "Be a traveller, not a tourist," FarCloser Travel encourages you to not just see the world but fully experience it through immersion trips and hands-on participation.
Why not get a group together from your coworking space and see what adventure this travel-minded startup has in store?
#2: The meeting-prep product you never knew you needed
Even as a location-independent worker, you're bound to have a meeting scheduled with someone you need to impress. But if you're always on the move, your suit jacket is probably looking pretty, well, unimpressive.
Lucky for you, Unwrinkly is here to present a dry-cleaning alternative so you never have to worry about finding the time to steam or iron your meeting clothes. Unwrinkly's smart, automatic clothing cleaner kills bacteria, eliminates odors, and erases wrinkles in 10 minutes or less.
Plus, Unwrinkly provides a green solution to washing clothes—able to freshen up to 500 garments using the same amount of water as a single-wash load.
Unwrinkly might just prove to be the next big amenity in coworking spaces, and why not? You never know when the opportunity may arise to meet with your newest investor. With Unwrinkly on hand, your outfit will always be ready.
#3: The content creator that never gets writer's block
In 2019, content is still sitting pretty atop the throne of digital marketing. Brands who invest in content marketing see three times as many leads than those relying on traditional methods. What's more: a whopping 72% of marketers worldwide claim content marketing is their most effective SEO tactic.
Enter Media Gazelle—the startup transforming content creation by employing robot writers. Yes, you read that right. Media Gazelle is an automated SaaS solution that utilizes AI to produce ready-to-publish, on-demand content. You may never have to pester your freelance writer about a deadline ever again!
Offering various formats like HTML, plain text, and AMP, Media Gazelle adds and creates new categories of content daily based on trending events and news stories.
For example, one of Media Gazelle's most in-demand articles is a full-fledged Twitter analysis, allowing customers to generate an assessment of their company's or personal Twitter account to gain new insights. The startup also generates articles in real-time, producing articles when extreme weather warnings are issued or natural disasters, like earthquakes or hurricanes, occur.
From stock updates to cryptocurrency market summaries, Media Gazelle's AI writers are here to save you time, money, and energy, allowing you to publish more content — and drive SEO forward — for much less.
#4: The simplest way to share and sell your skills
If you've been a member of coworking space for a while, you know there's plenty of people out there ready and willing to share their knowledge. Sessionz serendipitously combines teachers and learners around the world in one helpful app.
Whether you're a lifelong learner wanting to use a new software, exercise more effectively, speak a new language, produce music, become a digital designer, or simply learn how to salsa, Sessionz makes it easy to find a qualified host to act as your personal mentor.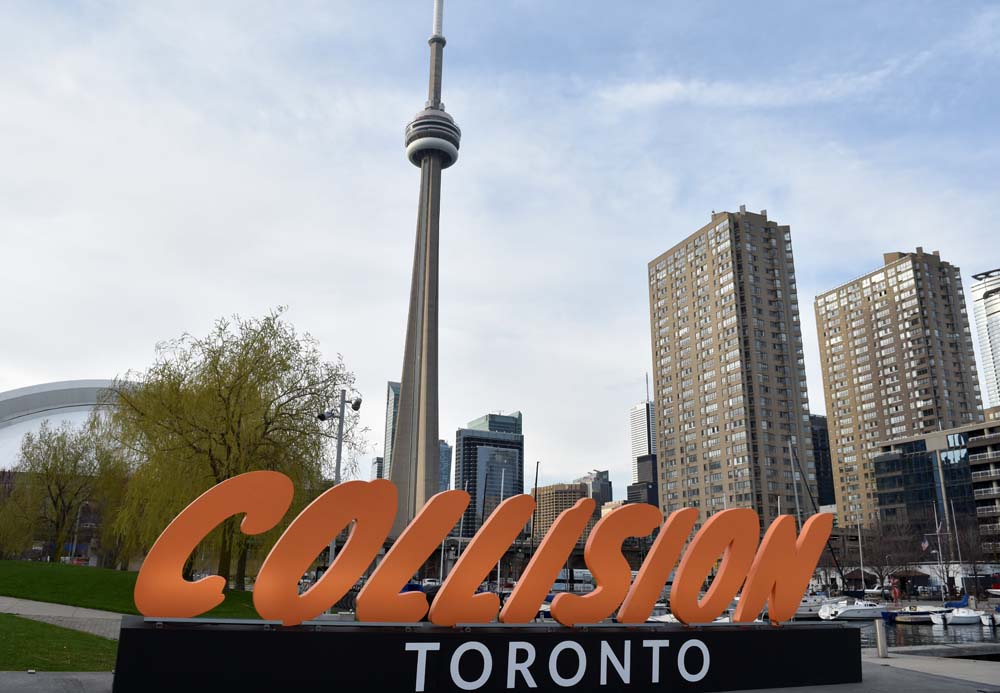 Or, perhaps you're a remote worker who recently launched your own cookbook and culinary course. You, too, can benefit from Sessionz by registering as a host and listing your knowledge-sharing 'session.' What better way to sell your side hustle?
What makes Sessionz particularly unique is that it focuses on peer-to-peer learning in person. This means you will not only be earning extra income and hosting classes on your own time, but you will meet scores of like-minded pupils—who may even become your new friends!
#5: The payment platform for all currencies (even crypto)
Last but not least is JustWallet™, the innovative digital currency exchange platform for easy payments. As freelancers and independent workers, we all know the struggle of taking on a foreign client that pays you in their home currency. With JustWallet™, you can choose to keep money in your local currency and transfer it anywhere in the world with your username, email, or by SMS to unregistered users.
And, did we mention JustWallet™ also allows you to accept and transfer cryptocurrency? The company's unique cold storage blockchain solution ensures all of your digital wallets are safe and secure, enabling integrations with crypto and hundreds of global brands.
For coworkers looking to simplify money transfers with foreign clients, JustWallet™ allows you to exchange and save multiple currencies in one secure wallet. Say goodbye to those unnecessarily steep exchange rate fees!
—-
Did you attend Collision 2019? We'd love to hear from you! Comment below and tell us about your favorite startup or speaker from this year's conference.