If you're not from India, you've probably never thought about Hyderabad's coworking scene. After all, Hyderabad isn't a place of any real importance to most of you… Or so you thought.
Whether you've realized it or not, Hyderabad is one of India's most important and fastest growing cities. In the last 15 years the city's population has doubled from 3.5 million to a WHOPPING 7 million!
There are countless reasons for this. More important for you, however, are the implications. Hyderabad's special economic zones have caused tech companies from all around their world to swarm and set up their operations in Hyderabad.
With particularly strong pharmaceutical and biotech industries, Hyderabad has even earned itself the nickname "Genome Valley". Some investors have even gone so far as to say that Hyderabad is close to overtaking Bangalore as India's IT capital.
After all, Hyderabad is where you'll find the Indian headquarters of numerous tech companies — including tech giants Microsoft and Google.
In other words…
If you're looking for a quickly developing city with lots of economic and career opportunities, you've found it in Hyderabad. That's why we're writing this post on Hyderabad's best coworking spaces.
P.S. Curious about the lifestyle in Hyderabad?  Let's be honest… Hyderabad is no Vienna or Melbourne. It's not going to win the world's most livable city award any time soon. With that being said, Hyderabad is still one of India's best cities to live in due to factors such as:
— Tons of shopping opportunities from traditional bazaars to luxurious modern shopping malls.
— One of India's most efficient public transportation systems.
— A modern and well-connected airport.
— Affordability and low crime rates.
— World-class biryani dishes among other local cuisines.
Sold on Hyderabad? Check out our 5 top coworking spaces in Hyderabad below!
OurHub prides itself on being India's most affordable coworking space. The main feature you're being sold here is rock bottom prices. Does that mean this is the dirtiest and most run down coworking space in Hyderabad? Absolutely not!
In fact, given this space's affordable membership fees, you'll be amazed how comfortable working from OurHub can be. Plus, this space is located right in the heart of the city.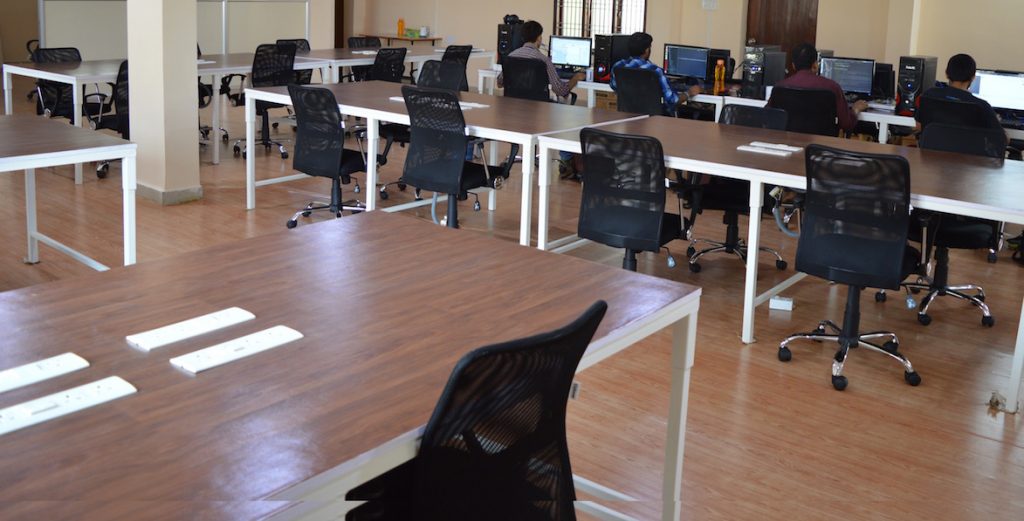 As if the location wasn't convenient enough, OurHub is also open 24/7. This makes it easy for you to do work in a comfortable environment anytime you'd like.
Here are some of the other features that make it worth joining OurHub:
— Fast and reliable wifi
— Both shared workspaces and private offices
— Printing/scanning/copying facilities
— Meeting rooms
— Lounge and dining areas
If you're interested in reading more about this space, check out OurHub's coworker.com page.
The word Juxtapose means, to place things side by side and compare or contrast them.
If you were to Juxtapose Hyderabad's Jxtapose coworking space to the other spaces in the city, you wouldn't be disappointed.
Jxtapose is a favorite coworking space among locals and expats in Hyderabad for several reasons. Perhaps more than anything else, however, people love Jxtapose's community.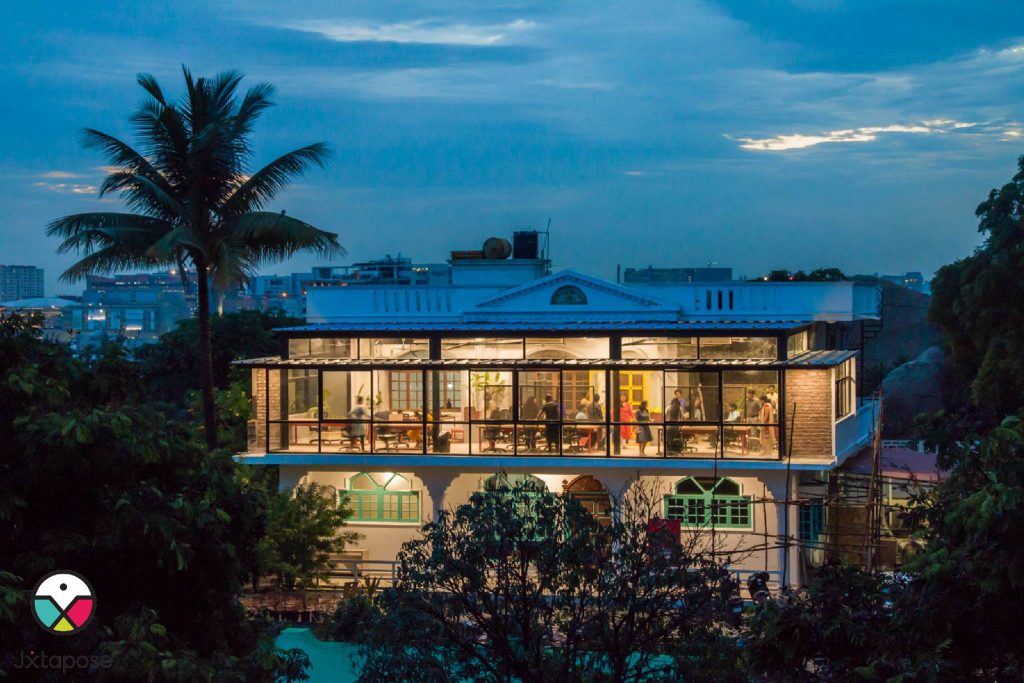 The founders of this space are incredibly friendly and guaranteed to infect you with an inspiring vibe. The rest of the coworkers at this space follower the founders' lead, and the result is a welcoming community that keeps you feeling motivated to come to work each day.
Whether you're looking to network, or just have someone to look over your shoulder and keep you accountable during the workday, you'll love being a member of Jxtapose.
The Valley is a cosy coworking space located in Banjara Hills — Hyderabad's most prestigious neighborhood and arguably the most affluent zip code in all of India!
In other words…
If you want to work alongside India's elites and others that have already "made it", The Valley Coworking is an excellent place to do so.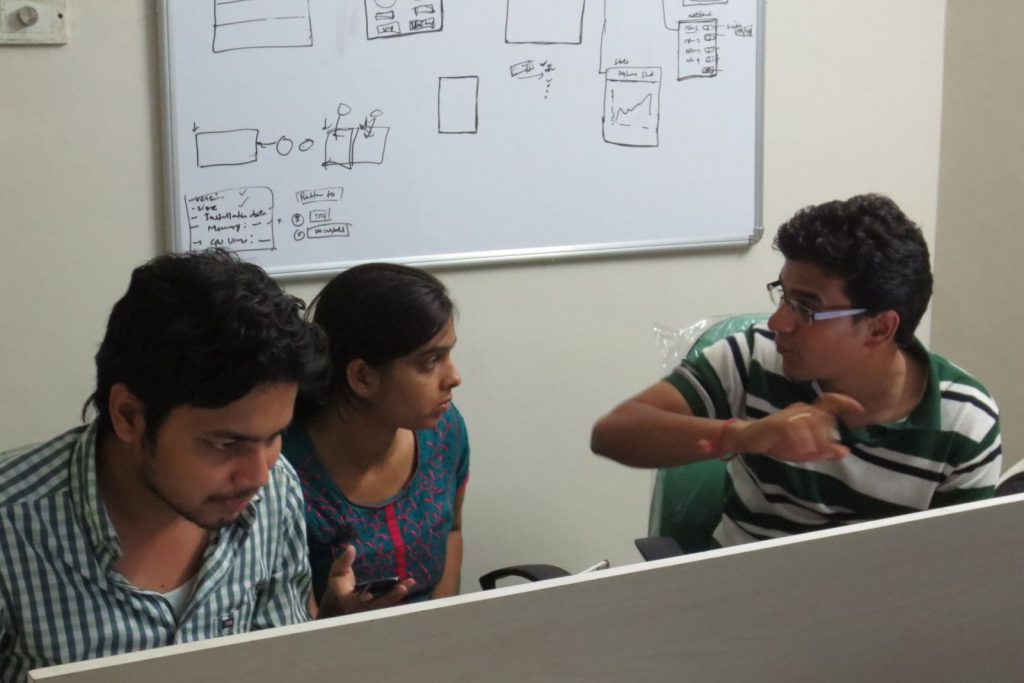 But, there's another question you may have. Beyond a prestigious location, why are many of India's brightest minds choosing to work at The Valley? It's simple.
Check out these features one of Hyderabad's best-located coworking spaces can offer you:
— 24/7 access
— High-speed wifi
— Flexible membership plans
And more…  A game room equipped with darts and an XBOX 360 for example 😉
Click for more information on The Valley Coworking.
With all due respect, India isn't exactly known for being a clean country. That doesn't mean all of India is dirty though. In fact, India is also home to some of the cleanest places you'll ever see.
For example, CoworkZone Hitec City. This coworking space is so squeaky clean, the blue walls and white floor even seem to sparkle at times.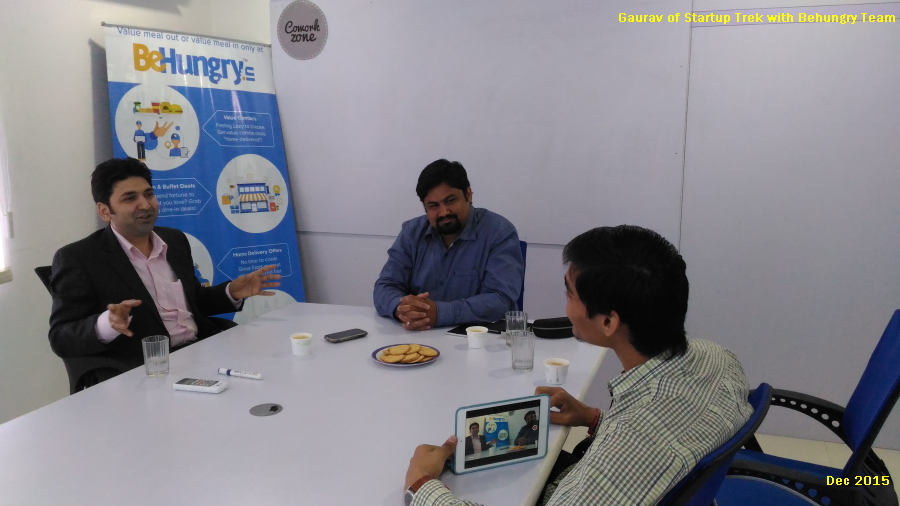 If you're looking for a comfortable coworking space that you'll be proud to brings clients back to, you need to get your hands on a CoWorkZone Hitec City membership — NOW.
Don't worry, you won't be the first to take the plunge. Here are just a few of the companies that have already spent time working at CoworkZone…
— AVANTSY Tech
— NotionAce
— eProspects.com
— ClockTree
— UDXGEN
The point? There's lots of startups and dynamic companies working at this coworking space. If you're looking for a comfortable place to network with other startup founders and tech professionals, this is THE place to do it.
If you're not afraid of heights, you'll love working at Autonetic Spaces. This coworking space offers sky-high views overlooking all of Hyderabad.
As far as Hyderabad coworking spaces go, Autonetic Spaces places a greater emphasis than any other space on making life convenient for its members.
This coworking space offers a fast wifi connection, as well as a backup power source so that you're never left without internet or lights (a problem that occurs quite often in the developing world).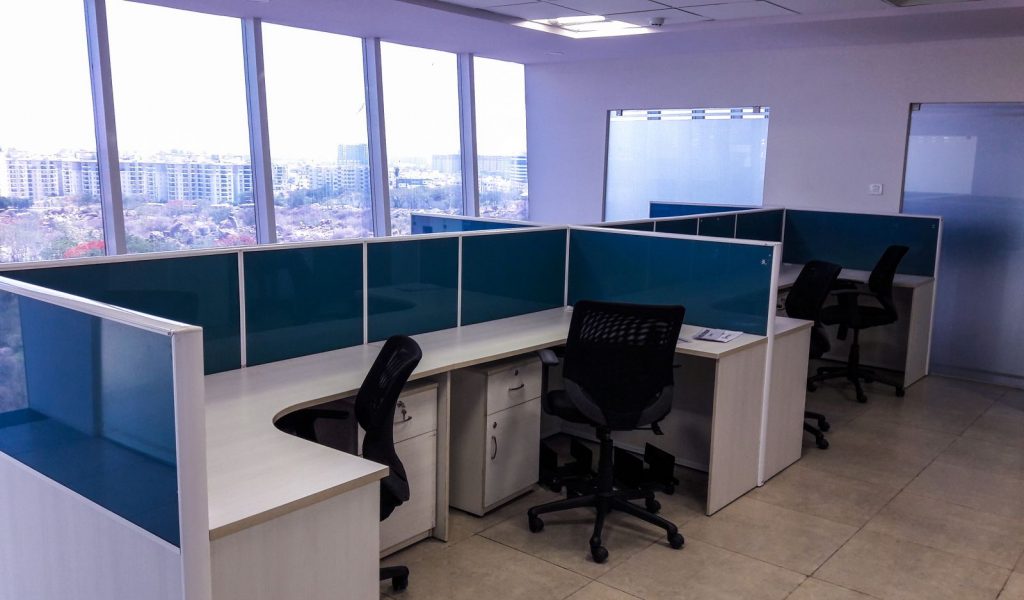 In addition, this space's security and housekeeping staff do an excellent job of keeping your work environment as clean and stress-free as possible.
Never worry about paying utility bills, washing dishes, or someone tampering with your vehicle ever again. Focus is important, and your focus is best used on growing your business and career.
That's the policy at Autonetic Spaces. Sounds like a good match for you? Sounds like the worst coworking space in Hyderabad? It doesn't matter what your initial feelings are. Get past the marketing and experience this space for yourself.
Here's a link for a FREE no-obligation day pass at Autonetic Spaces!
Conclusion
Hopefully, using our list you were able to find a Hyderabad coworking space that is a good match for your business and working style. Heading to other cities in India? Be sure to check out our coworking guides for Bangalore, Noida, Delhi, and Mumbai.