Everyone knows the sights, smells and sounds in Delhi are enough to blow anyone away. Whether you're bargaining on the price of a rickshaw ride across town, sampling food from a street vendor or shopping in one of the city's glamorous upscale malls, Delhi is an assault to the senses.
Beyond being a culturally significant place to visit, Delhi is also a dynamic business hub. Because it is the capital of India, Delhi receives a significant amount of government support. For that reason, Delhi offers one of the most business-friendly environments in the entire country.
Countless large multinational corporations have based themselves in and around Delhi. Talented professionals from the entire country regularly move to Delhi for the business opportunities and improved financial situations they expect to be able to provide for their families.
In fact, the greater metropolitan area of Delhi has a greater population than all of Australia combined! That's a lot of people. It's also probably the reason why there's so many coworking spaces in Delhi! As of April 2018, we have 111 listed coworking spaces in Delhi and more are being added nearly every month.
It doesn't matter if you're a local professional, traveling remote employee or the founder of a large eCommerce company; Delhi has something for you.
Here are four of Delhi's best coworking spaces to check out during your stay!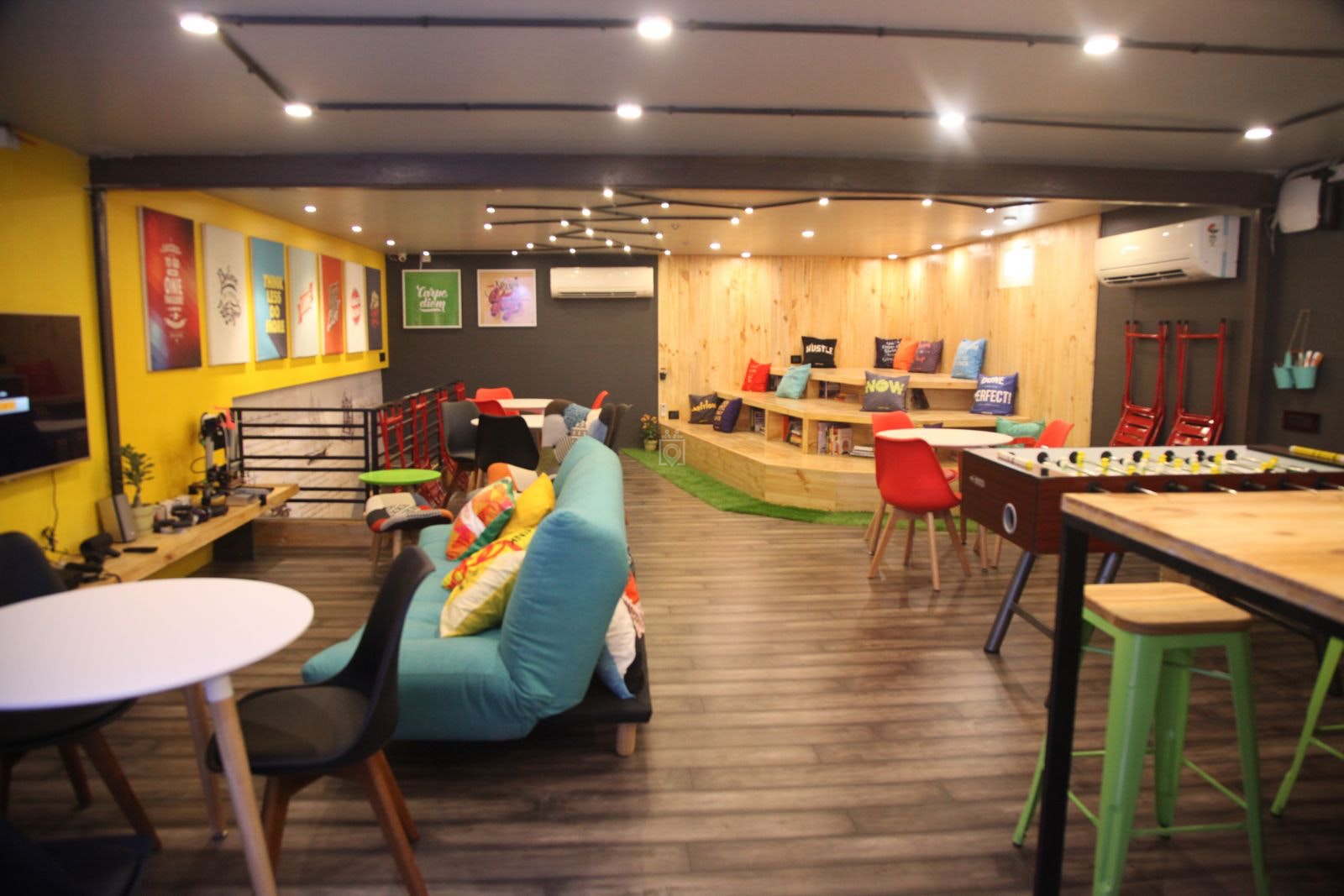 Innov8 is one of Delhi's top coworking spaces. A large reason for that is its excellent location. Located in the heart of the city (Connaught Place — one of the largest financial, commercial and business centers in Delhi), Innov8 is in the hottest area in the city for young professionals to build powerful networks.
You can't be a member of Innov8 without checking out the space's regular events, workshops and meetups. If you're new to Delhi and would appreciate the ability to quickly integrate yourself into a dynamic business community, a coworking membership at Innov8 is the fastest way to do it.
Innov8 isn't just a startup and business community hotspot either. While the community is one of the best parts about this coworking space, Innov8's coworking area is pretty legit, too.
Some great aspects of the working experience at Innov8 include the free coffee, spacious tables, and the inspiring quotes that line the walls. We're sure the message on the wall stating that, "The more you sweat in practice, the less you bleed in battle," has encouraged countless members to push just a little harder in their endeavors.
Don't worry that you're coworking peers will just be uptight workaholics either. They're not. Work hard play hard is the name of the game. After a long day of work, you'll never be challenged to find another coworking member to enjoy the space's on-site foosball table, and mini golf course with you.
Excited? Read more about Innov8 or schedule a free tour of the space here.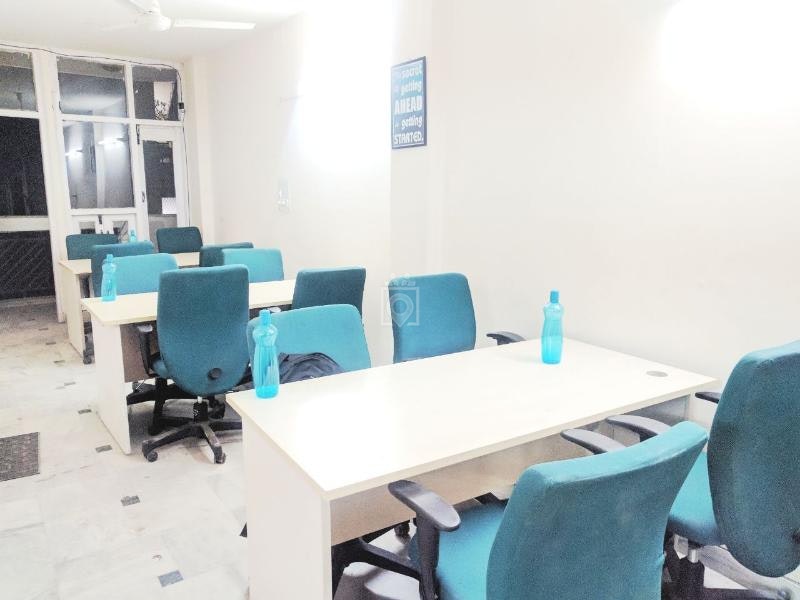 With over 100 coworking spaces in Delhi, the city has no shortage of places to work. Why then would you choose to work at ProWorkIn? The short answer is that this coworking space offers all the most important necessities your business needs at a price that's impossible to argue with.
Members of ProWorkIn enjoy a speedy internet connection, air conditioning, free coffee/tea/water, a meeting room, and an abundance of natural light. This coworking space offers few if any extraneous frills.
You're here to work. You're here to produce results. You're here to build yourself a life of long-term prosperity. You're not coming to ProWorkIn to get distracted by the Playstation 4 in the game room or free beer.
ProWorkIn is our number one recommendation in Delhi for professionals on a budget, those that are focused on getting maximum value in their coworking membership, or for minimalist professionals that simply find unnecessary amenities distracting.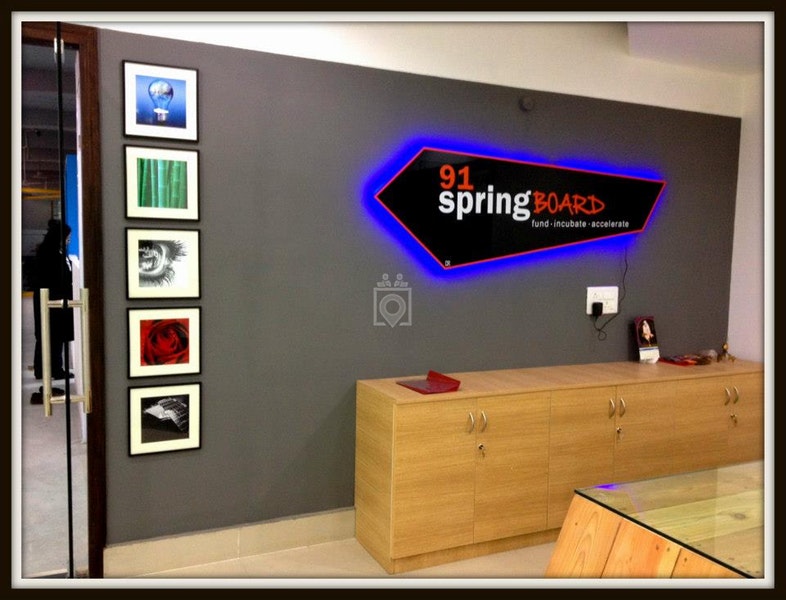 One of the oldest coworking spaces in the city, 91 Springboard Delhi is also one of Delhi's most flexible coworking spaces. A number of shared and private desks options are available at 91 Springboard. Plus, 91 Springboard also has workspace locations in Navi Mumbai, Gurgaon, and Hyderabad.
Another nice flexibility perk 91 Springboard offers is the ability for a discounted membership plan if you only intend to use the workspace after hours or on weekends. While this isn't a completely unique membership plan amongst coworking spaces, 91 Springboard is the first coworking space we've heard call their off-hours membership plan the "Batman membership" 🙂
Apart from flexibility, 91 Springboard also offers all the coworking amenities you'll need to be productive. Blazing fast internet? Check. Meeting/Conference rooms? Check. Free business consultations from Peter Thiel and Tim Ferris? Not quite, but the community at Springboard 91 is excellent.
With over 200 members, you'll have no difficulty finding other professionals and startup founders to collaborate and network with. The community at Springboard 91 is also friendly and open to new members.
Don't take our word for it though. Use our page here to book a free day pass at Springboard 91 and check it out for yourself!

Money is time and time is money. Although THINKVALLEY is one of the pricier coworking options in Delhi, it may be the best space for those that have already "made it".
A membership at THINKVALLEY will save you massive amounts of time with its furnished offices, excellent internet connection, and incredible staff. The backup power connection is also pretty clutch to keep you online while the rest of the city suffers from the occasional power outage.
Members of THINKVALLEY also praise the space for offering a great working environment, without being too stiff about the professionalism. The coworking area at THINKVALLEY will inspire you to work hard, but also allow you to feel just as comfortable as you do in your own home.
Having a positive work experience is an important aspect of any human's well being. Between comfortable ergonomic chairs, a friendly community, and a peaceful ambience, you're sure to enjoy coming to work each day at THINKVALLEY.
Conclusion
Delhi has a number of nice coworking spaces and is quickly developing into a modern city. If you'd like to tap in the vast Indian talent pool or market of consumers, basing your startup or career out of Delhi will offer you some incredible opportunities.