Barcelona and Berlin are widely considered to be two of the best coworking scenes for remote workers. Barcelona offers excellent year-round weather and a creative spark in the air, while Berlin is sometimes called the freelancing and meetup capital of Germany. While both of these digital nomad hubs are excellent destinations for remote workers, there are some notable differences between them.
Cool Stuff
While the work area is the most important part of any coworking space, it's undeniable that a few cool perks can make our time at a coworking space more enjoyable. Having some cool entertainment options located in a coworking space can also make it easier for you make connections with other coworkers. It goes without saying that no place is cooler than CREC in Barcelona.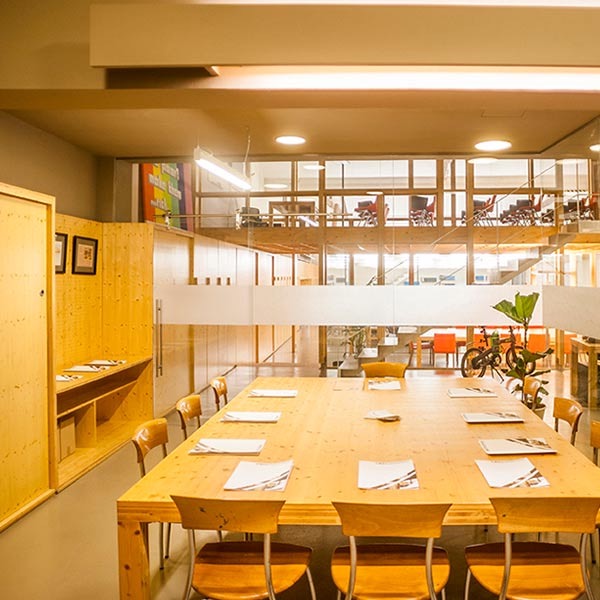 Besides providing attractive work facilities CREC also offers a pool table and even free beer! An icy drink to cap off a long day of work? It doesn't get any cooler than that. Unless you're on the paleo diet and find yourself having to try to reject free beer each day 😉
Regardless, there is a coworking space in Berlin that just about competes with CREC and that space is Ahoy. Monday-Friday you'll find programmers, designers, bloggers, and more grinding in Ahoy's cosy work area. Ahoy is famous, however, for being the coworking space where competitive spirits never rest.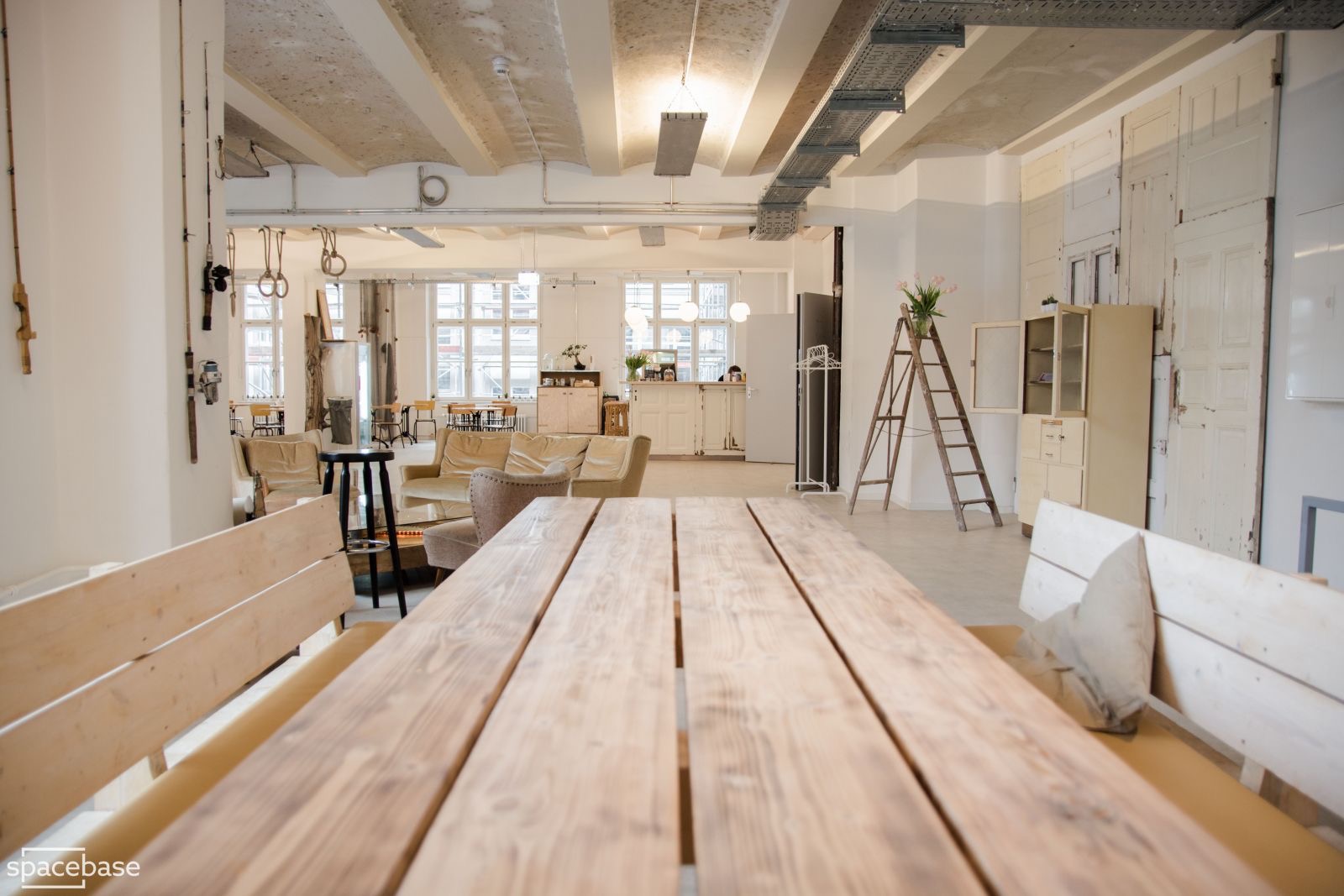 At most coworking spaces members will drink coffee or tea to take a break from work. Ahoy isn't most coworking spaces though. When work is beating them down and they need a break, members at Ahoy can channel their competitive natures in another direction by playing pool, ping pong, or even table football.
(Ahoy, the place you can down your work and your competition.)
VERDICT: TIE
Seating
The availability and comfort of seating arrangements can make or break a coworking space.  While most coworking spaces have standing desks, many are also now equipped with ergonomic chairs and even beanbags! One thing you may have never heard of is a coworking space with hammocks — Enter BCNewt coworking space, Barcelona.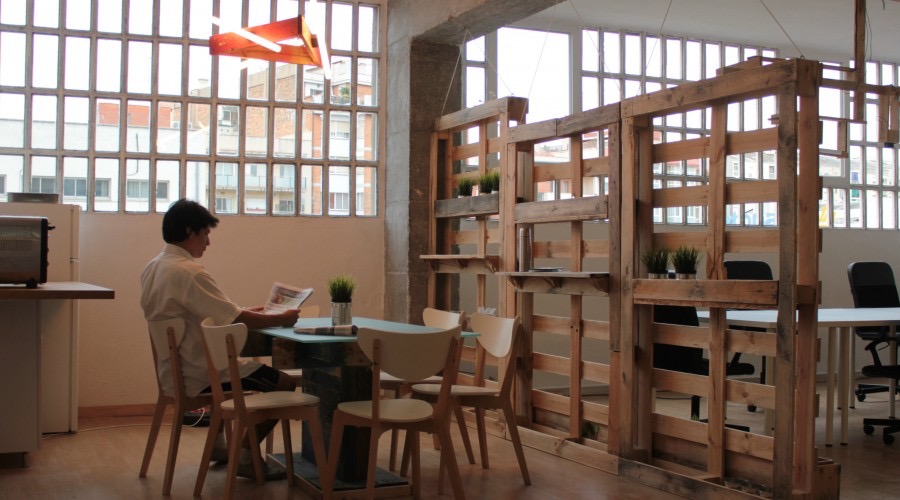 You surely know that working from a hammock isn't as romantic as it's depicted by marketers selling the easy passive income online from anywhere dream. You're still going to be doing work, and you're still going to have stressful situations occur. Yet, let's be honest. Having the option to work from a hammock is nice, even if you don't always use it. When you'd prefer to sit, BCNewt also provides members with access to ergonomic chairs.
On the Berlin side we really like Agora Collective. Whether you'd like to sit in a chair, stand, or lounge on a beanbag Agora Collective has you covered. The variety of seating options this coworking space offers is really nice on long work days because changing positions can help keep you fresh.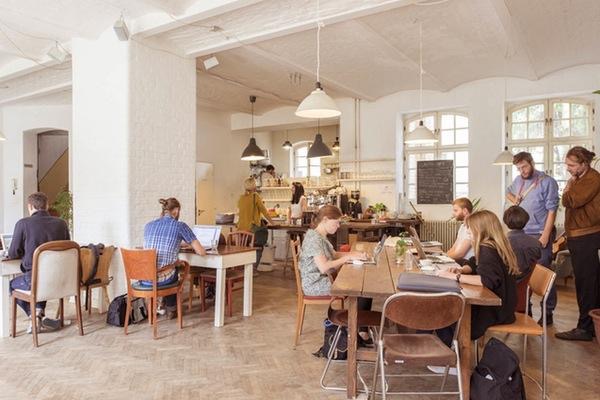 VERDICT: TIE
Facilities
Coworking spaces in Berlin and Barcelona tend to offer fairly similar conveniences. Impact Hub in Barcelona for example offers a Skype room, kitchen, and podcasting room for its members, while Berlin's Raumstation has a kitchen and library.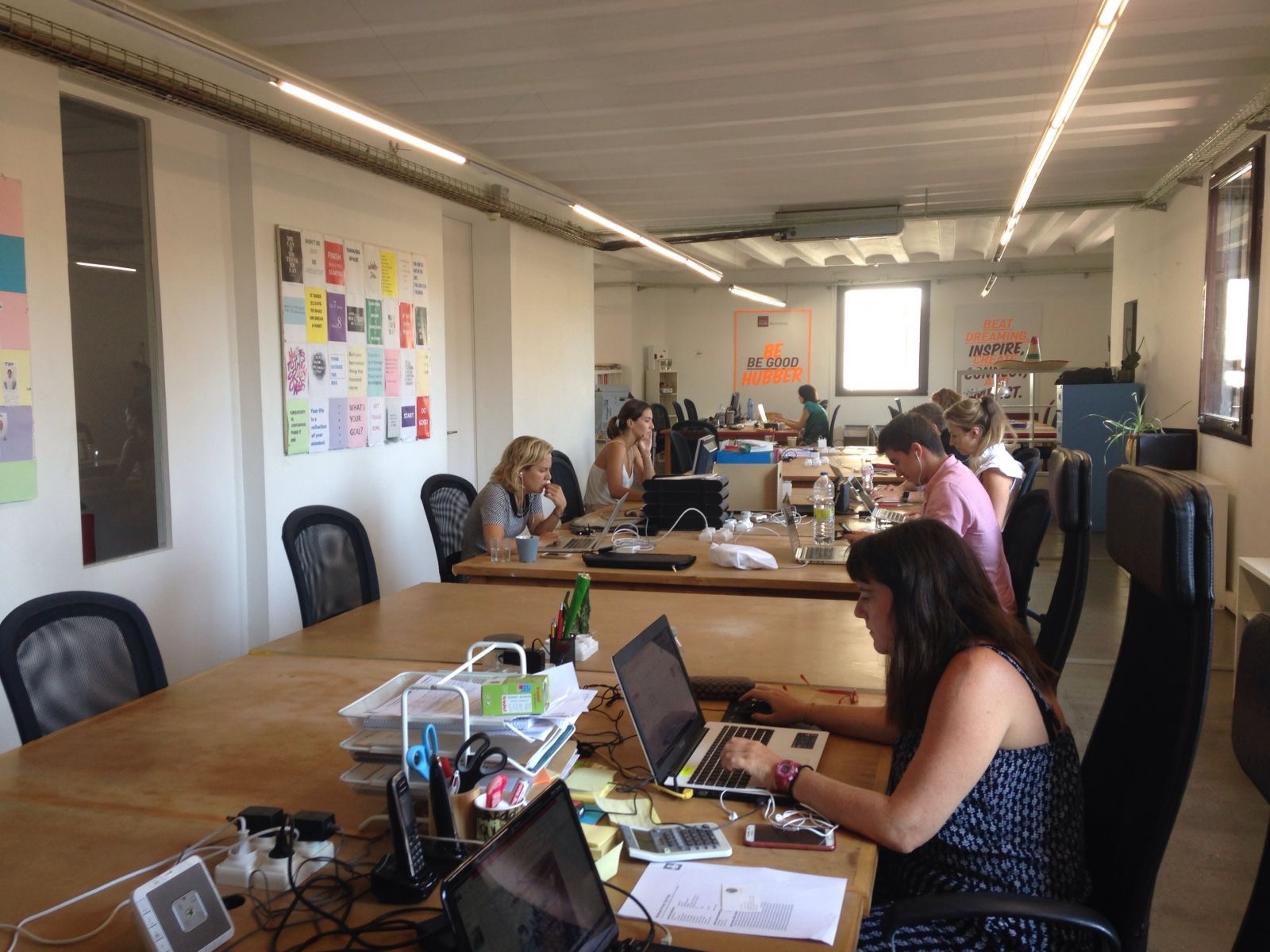 Whether you want a dedicated podcast room to record podcasts, a Skype room, or even on-site childcare, both cities have multiple coworking spaces that will meet your needs. There is one thing you should note, however.
Despite Berlin being larger than Barcelona geographically, Berlin has fewer coworking spaces. This means that if you want a short coworking commute in Berlin you'll have to be more conscious when booking your accommodation than if you chose to cowork in Barcelona.

VERDICT: Barcelona slight edge because you're more likely to find a coworking space with the facilities you need near you.
Relax
Wouldn't it be nice to have a swimming pool or ice skating at your coworking space? I'm sure you answered yes just as emphatically as I did. Unfortunately, neither of these amenities are yet available in Berlin or Barcelona coworking spaces (we're sure to have a big update to this post when that day comes).
For now, the consolation prize is the view at Barcelona's Cloud Coworking. Cloud Coworking has a rooftop outdoor terrace with an excellent view that allows you to feel like you're on top of the world while you work your way there.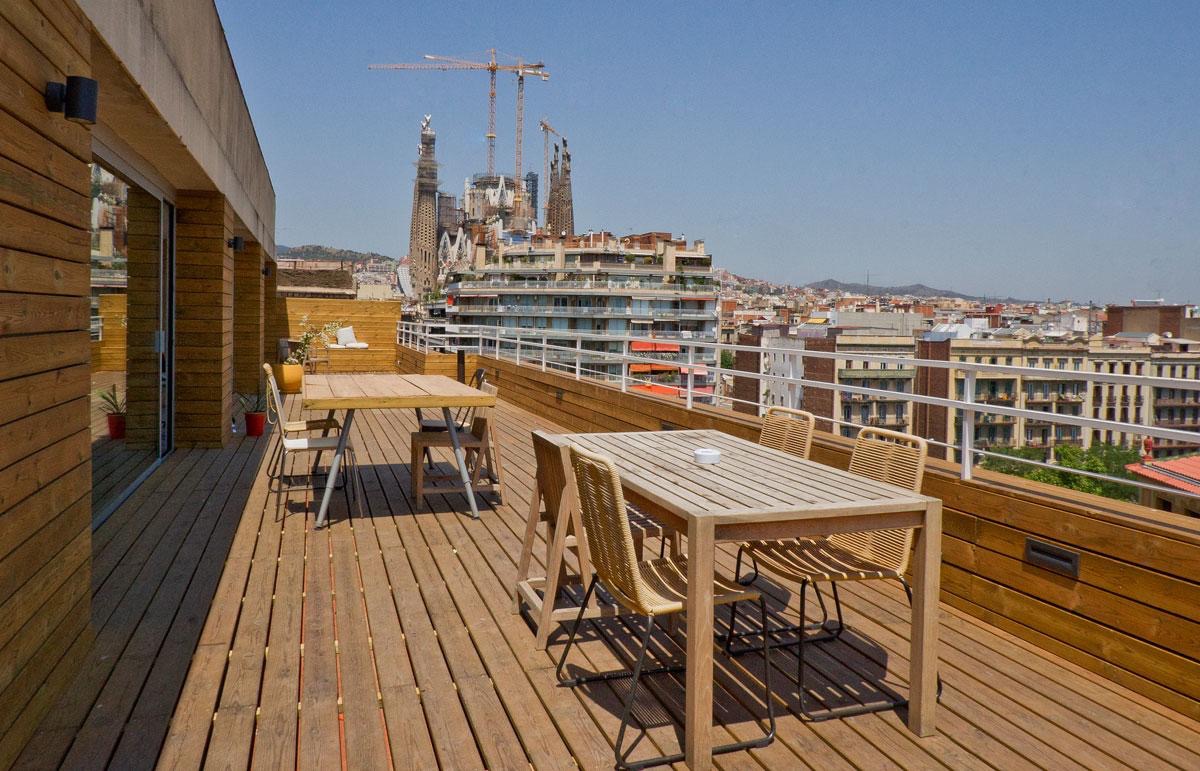 In Berlin you'll find LAUNCH/CO offers a classy work environment with great natural lighting and an outdoor terrace as well.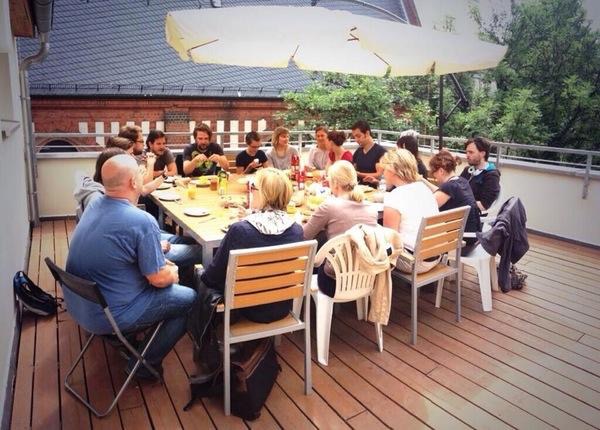 VERDICT: Barcelona slight edge
Price
Blitz Coworking is a great choice for remote workers in Barcelona. It offers excellent facilities, free coffee, and 24 hour access for members at the price of 200 Euros/month.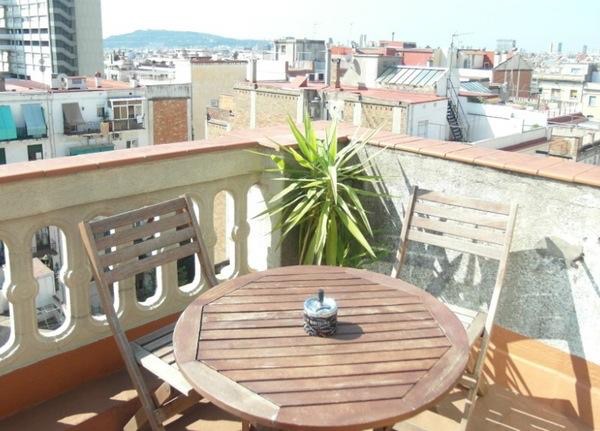 Weserland is a similarly comfortable coworking space in Berlin that has a Skype room, standing desks, and 24 hour access among other amenities for members at just 100 Euros/month.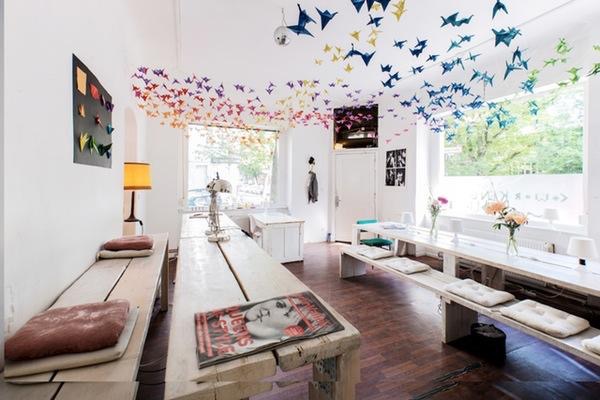 Although there are exceptions, we've found that your money tends to go a bit further at Berlin's coworking spaces. Barcelona can be done on a similar budget, but you'll have to sacrifice a bit on the amenities or work environment.
VERDICT: Berlin
Conclusion
There are a number of excellent coworking spaces in both Barcelona and Berlin. While your money goes a little further in Berlin, there are a larger number of options in Barcelona. Barcelona's options also seem to be a bit nicer on the high-end.  Overall, you can't go wrong in either city. We'd recommend starting in Berlin if you're still building up your income. Once you have a comfortable foundation you can then check out the scene in Barcelona.