If you travel for work, where do you find the space to work?
If you are visiting a city where your company does not have an office, finding a good place to be productive can be a bit of a challenge. Your hotel is likely your first thought that pops into your head, but what if you are only in town for one day?
For example, say you flew in early in the morning to San Francisco, your meeting with a new client was over by 2:00 p.m., but your flight wasn't departing until 8:30 p.m. How do you make the most of your time? You could just head to the airport extra early. And maybe you as a frequent business traveler, making you a member of those swanky airport lounges where you can find a comfortable spot to work with Wi-Fi access. You could also get a day-pass to these airport lounges if you pay.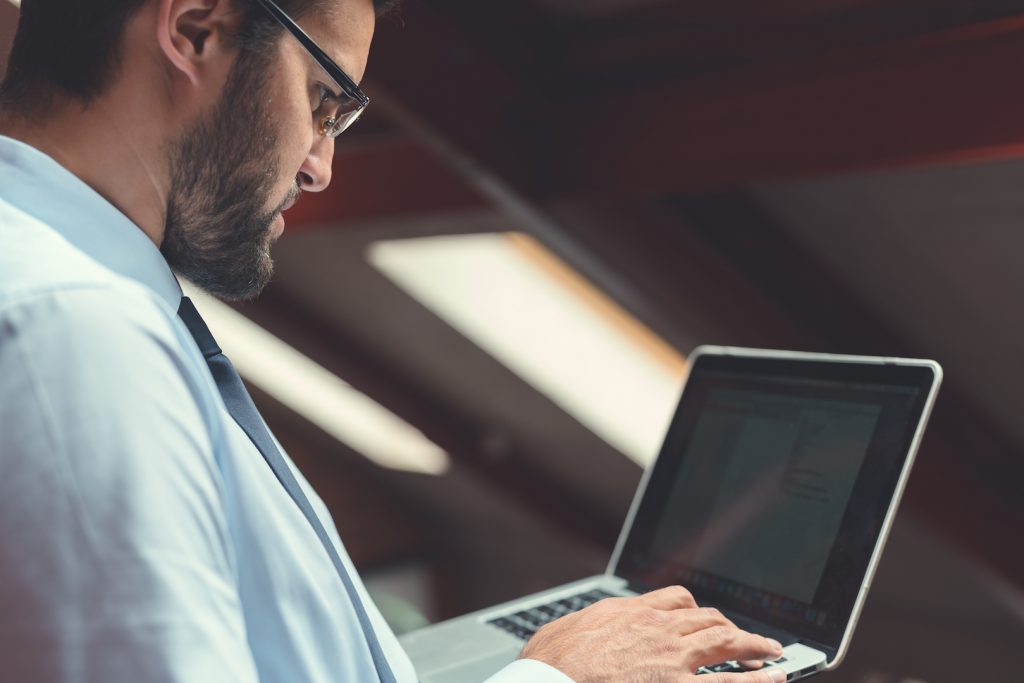 What if you are stuck in the middle of the city and the airport is a little inconvenient? Your next thought might be to try and find an empty corner in a coffee shop, though it may be crowded. It can also be a quite noisy. The tables are usually small, and the chairs are not very conducive to working productively.    
Another option for remote work that has emerged from the shared or gig economy is coworking, which is not a new concept. For the past 13 years, there have been places where you can rent a desk, an office or a conference room on a short-term basis. And as the global workforce becomes increasingly mobile, people are getting work done outside of the traditional office environments.
This has created a great opportunity for real estate entrepreneurs who want to share their available spaces with people who need a quiet place to work a few hours. Coworking or shared workspaces are usually thought of as places that remote employees might use rather than sitting in their home offices, but in certain instances, these spaces could be helpful to business travelers, as well.
This presents a new option that's gaining popularity amongst business travelers: coworking spaces that allow transient workers to drop in and out as they please.     
There are a bunch of different types of collaborative workspaces. Some of these flexible office spaces have open layout designs, natural light and views of the city. Some also have access to green spaces where people can congregate, collaborate and connect with the local community.   
Many of these spaces require paid memberships, which allow you to reserve and access the space on a monthly basis. For travelers, this isn't ideal unless you are visiting the same city on a regular basis. Other coworking spaces allow you to reserve and check in by the hour—a model that is more conducive to business travel.  
Another benefit of coworking spaces for business travelers is they offer a variety of layouts and room or desk options. With some, you will be renting an open seat in a shared office common area. With others, you may be in a room with other people—maybe at the very same table or couch.
A company called Breather, which acts as an Airbnb for office space rather than a traditional coworking service, gives you and your team private place to hangout, relax or work for as long or short as you need. A search of Breather spaces in NYC, for instance, yielded 136 locations with prices ranging from $51 to $154 an hour.
From a cost perspective, most of these options are more ideal for a meeting with a group of people. That price can add up if you are going to be there a full day. But if you only need a hour or two to get some quiet work done or even rejuvenate before an important meeting, services like Breather can be a great option.  
Airbnb has even jumped into the business travel services game, launching a site called Aibnb for Work. Although their service has become more popular among leisure travelers, it's also been trying to tap into the lucrative business travel market.
Business travelers using Airbnb can book an entire house or apartment or rent multiple rooms for a whole team. This allows the entire team to sleep under one roof, which may be more affordable than separate hotel rooms. It also provides the opportunity for teams to work in a common area and bond together. In certain cities, Airbnb has made partnerships with WeWork. Together, they created a dashboard for companies to streamline and manage the process of booking travel reservations, paying invoices and reporting employee travel.    
Another site worth mentioning is an on-demand coworking app called Croissant that has built a new remote teams product tool, which targets remote and traveling employee worker segments. Croissant helps these traveling consultants on days when they are not working onsite to replace the lackluster coffee shop experience with flexible, curated workspaces. Travelers can easily hop into private meetings with clients and book a conference room through the app. With the Croissant app, you can check in by the hour at over 400 spaces. Depending on how many hours you need a month, their pricing plans range from $39 to $249 a month.    
Coworker blog's parent site allows you to book shared spaces, private office spaces and meeting spaces from 7,000 locations in over 125 countries worldwide. You can enter a search location or let Coworker suggest good locations based on themed categories, like spaces "Near the Beach" or "Top Rated" coworking offices.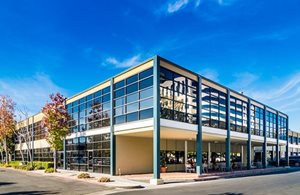 You can find out more about the sharing economy and its role within business travel, here.
Still, there are things you need to consider before working in any coworking space. Here are a few:
– Find a space that's convenient. Maybe it is near a client's headquarters, down the street from the convention center you're going to or near the train. If you have to travel a great distance to get to your coworking space, you might as well set up shop in Starbucks.
– Make sure the space has the features you need. Do you need to be on the phone, or working with sensitive information? If so, you probably don't want to be in a shared space that is full of other people working. You might want to opt for a private office space or conference room instead.
– Do you have the connectivity you need? Are you able to print if you need to? Is the Wi-Fi secure? You should keep all of these things in mind wherever you're working outside of the office, but it's especially important in a shared coworking space.
Conclusion   
If you're a business traveler, you understand that working out of hotels, the car and coffee shops may be a challenge. More and more millennials are taking "working vacations," which might sound like a contradiction, but a recent study by Travel Leaders Group shows that nearly two-thirds of those surveyed admit to checking in with the office while on holiday.
Have you used coworking spaces while traveling for work or holiday? If so, what sites and services do you use most?