Sometimes you just know there's something different in life than the normal "go to college and get a good job" path. For many, the possibility of doing something different is considered nothing more than a dream.
But what if your dream was a reality you aren't willing to take the risk to live?
This is what I had to ask myself beginning when I was 20 years old and working an internship in Chicago. At this internship, I (and many of my co-workers) often put photos of beaches as our desktop photos. I'm sure if you close this window right now, your desktop is of some place in the world you'd rather be than where you're currently at. I did the same, but I wasn't willing to accept that I would forever be staring at my desktop at the life I wanted.
Instead, I was determined to make it happen.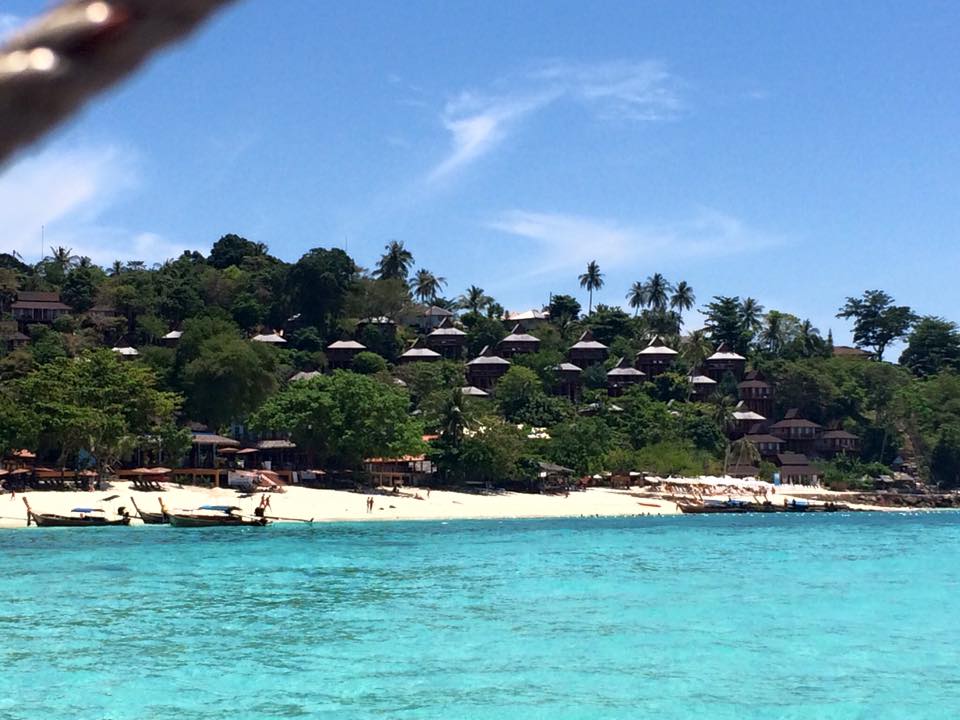 Fast forward to March of 2015 and my screensaver is still of a beach. In fact, it's of the most beautiful beach I've ever seen on a Thai Island named Phi Phi. Better yet, it's from a location far away from all the crazy partying at a quiet resort complete with picturesque bungalows neatly stacked on a hill, reflected in crystal clear waters that meet the most beautiful white sand beaches.
But this screensaver was different. I closed my laptop after completing some work, and was met by the very same view displayed on my computer. And just a few minutes later, I jumped into the water from my screen because that desktop picture was taken by me just hours before.
I wasn't dreaming anymore. I was there enjoying the world and all it had to offer. I took the jump, I took the risk, and right after college, I skipped the work force and entered the nomad life.
There's More to the Nomad Life Than Chilling at the Beach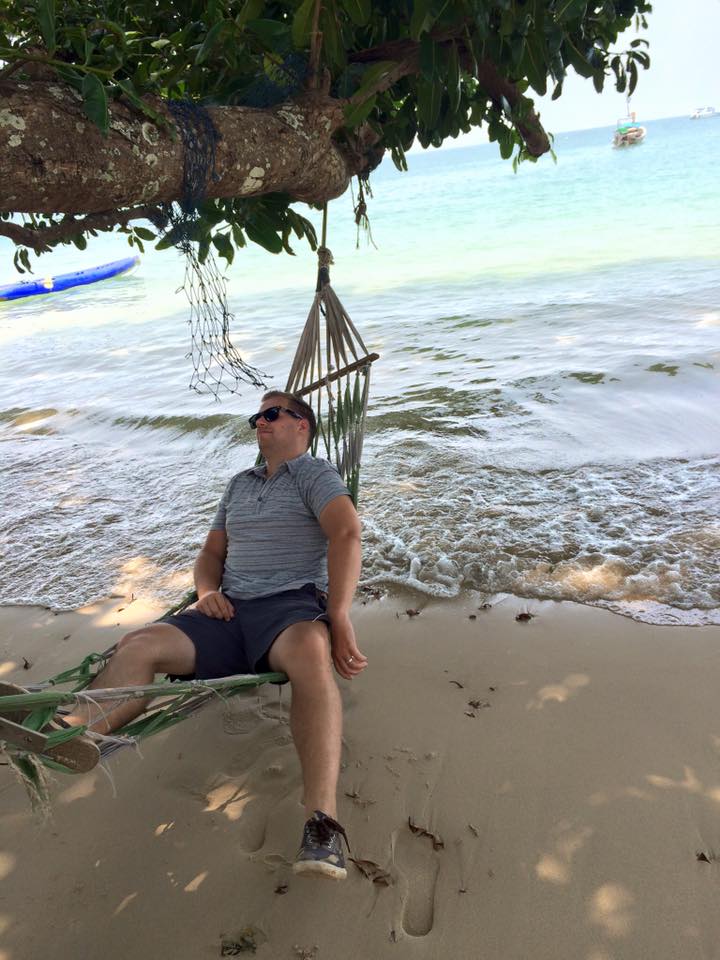 If you looked at magazines, travel blogs, or Facebook, you may think that all nomads do is lay on beaches with their laptops.
I'm sorry to break this to you right now, but few nomads actually work at the beach.
Instead, you can find them in cafes from sunrise to sunset, putting in the hours to grow their businesses and fuel their dreams. Living abroad and working for yourself often means you're working longer hours than the "regular" job you left behind. But instead of doing something someone else wants you to do, you can do what you want.
The nomadic lifestyle is often about creating personal freedom rather than working less. Do people work less? Yes, I know people who only work from 9am to 2pm everyday. I even know someone that doesn't work anymore at the age of 32. However, this isn't the goal of most nomads.
It's about setting yourself up and giving yourself more time to grow your business without the large overhead cost of western living. It's also important to realize that it's not about living as cheap as possible over a long period of time either. In fact, doing so can cause you to become disillusioned with your own success because you "think" you've made it big, but it's only the local pricing that's inflating your ego.
At each stage of your journey, it's more important to focus on building yourself up rather living cheaply and without a boss. Always remember that.
Embracing Your New Lifestyle as an Independent Entrepreneur
One thing I've noticed living as a location independent entrepreneur is that a personal and work life balance doesn't exist. The people you hangout with are often the people that shape your entrepreneurial path and are vital catalysts that help you grow your business. In this lifestyle, your life is your business. This isn't like your day job; you're the boss and the cash flow master now.
Another thing I've noticed is that life becomes about personal growth through friends, being around like-minded people, and experiencing new things. Don't be fearful about pushing the boundaries with what makes you comfortable. The more real and authentic you become, the more doors will start to open for you.
As of recent, I've seen friends I've met post on Facebook about their diminishing success for all to see. Do you want to know the response? Nothing but positivity and support. And this is something you would have never experienced if you weren't honest first with yourself and secondly with the people around you. Never be afraid to be your real, authentic self. Doing so is one of the critical steps to take if you hope to succeed as a nomadic entrepreneur.
Your Independent Entrepreneur Action Plan
I started this story off with a head fake (i.e. a story that draws a reader in and teaches something indirectly). And really, that's the whole point of this article.
In the media today we often glamorize the nomadic lifestyle into something that's sexy and exhilarating (not to say that it isn't both of these qualities!). However, there are realistic aspects of it that no one likes to talk about.
No one talks about working from a cafe for 8 or 9 (or more) hours a day or dealing with visas every few months. And while this isn't meant to make you view the lifestyle as undesirable, it is meant to offer a realistic perspective on what to expect in your own journey.
Here are two things you'll need to get going:
1. A savings account with at least a few grand in the bank to give you some runway.
When I moved to Chiang Mai, I had one year of expenses in the bank. This all depends on your level of risk tolerance, but I would at least have 5K in the bank.
2. A destination/location (of course).
When looking at locations to move to, you have to consider two main factors.
The first is people. Are people that are doing what you want to do in these locations you're considering?
Second: Is there great Internet? As a general rule of thumb, if there are people in the locations you're looking at, chances are there's good Internet. However, if you're uploading large video files, you'll have to look at places that can handle you. As I type this, I'm in Vietnam and their Internet is often extremely slow and their underwater cables get attacked by sharks on a frequent basis (really!). In this case, you may want to consider Thailand or another location for your travels.
---
As I wrap this up I want to apologize if I popped some of your bubbles about working on the beach (you can keep dreaming though). And in the end, I think you'll be a better nomad for understanding this.
I'm going to leave this article off with some amazing news. If you choose Thailand as your location, you're just a short (1.5 to 2 hour) flight from any island for a great weekend get away. On that note, go to the beach. Enjoy your travels, and work hard along the way. Connect with passionate entrepreneurs that are doing what you want (and even those who aren't).
By doing so, you'll enjoy the best of what this lifestyle has to offer: Success, friendship, and best of all, freedom.