Your office cubicle is no longer a productive place for you to get your work done? Have you become tired of isolating yourself from your coworkers, going through the motions of your "9 to 5" routine?
Do you feel ready for a change?
I come bearing good news – there's still hope for you. Coworking spaces can be the answer you are looking for right now. Just think about how great it would be to come to work every morning in a space that you share with your coworkers. No cubicles, no divides.
Shared office spaces offer you the opportunity to connect with your coworkers in a friendly and professional environment. Not to mention the flexibility that you will have! You know your tasks and your own work style, so this can be your chance be more independent.
The beautiful and energetic city of Chicago has some great options of coworking spaces for you. Let's take a look at some of the reasons why Chicago can be the perfect destination for you, and then check out some amazing coworking spaces around the city.
How much do you know about Chicago?
Chicago, or the so-called "Windy City," is located in the state of Illinois and is the third largest and most populated city in the United States.
As one of the top visited cities in the US, Chicago hosts and becomes "the work home" for many tourists, students, freelancers, investors, start-up entrepreneurs and artists every year. It's the international center of commerce, finance, telecommunication and technology, a city with a lot of business potential.
Chicago attracts people from all over the world with its beautiful waterscape and imposing skyscrapers. It has a bit of both of the energetic city life (clubs, eating and coffee places, theaters, museums and orchestras) and quiet and peaceful places with its numerous waterfront view parks.
So, whether you're looking for a short-term work destination or a long-term change, Chicago can be the city where you can engage in some new and exciting experiences.
Now, let's take a look at some great cubicle alternatives in the lively Chicagoland. You will definitely be ready to make your decision after you've seen these places!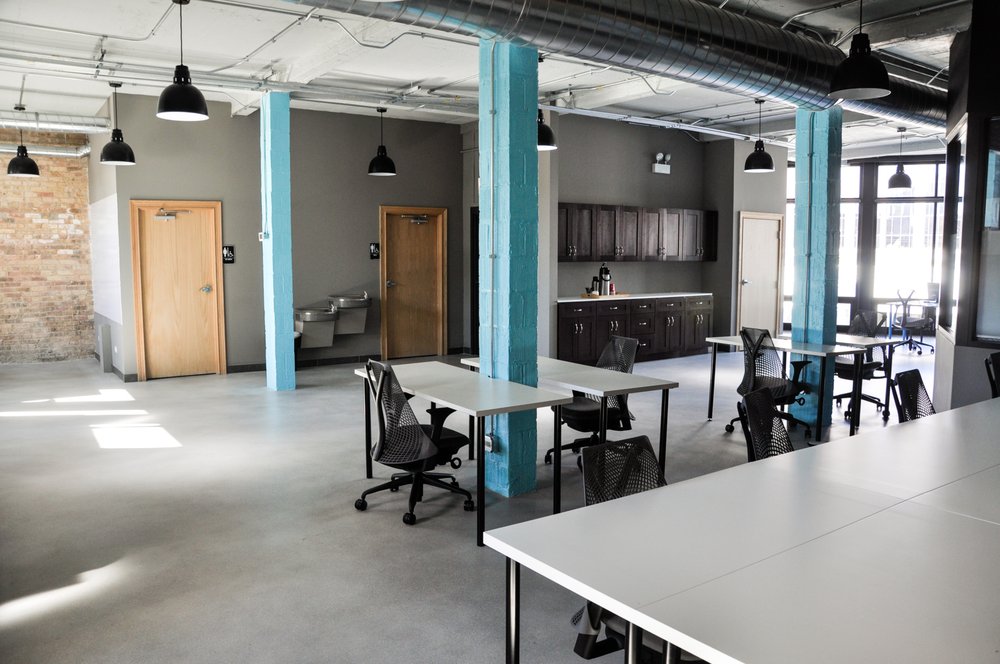 This former art gallery is a recently renovated space that now offers unique and modern designed coworking spaces to its members in Chicago. With four stories of space dedicated to coworking spaces, private offices, spacious lounge areas and gathering spaces, DeskLabs can become the place for you.
Some of the perks of having your office here are the comfortable and ergonomic work essentials and hi-tech equipment provided. With a super-high-speed internet, wireless printers and copiers, conference rooms and storage lockers, you can be sure to have a productive workday at DeskLabs.
You have plenty of options when it comes to spending your breaks. With spacious lounging areas you can ease your mind in a quiet spot or choose to join in conversation with your coworkers in one of the gathering spaces onsite. Coffee and tea are free and unlimited here.
Bonus Tip: DeskLabs believes in keeping its coworkers happy and healthy, that's why it provides healthy, brain boosting snacks and a Happy Hour for its member. Do you think you can get used to these perks?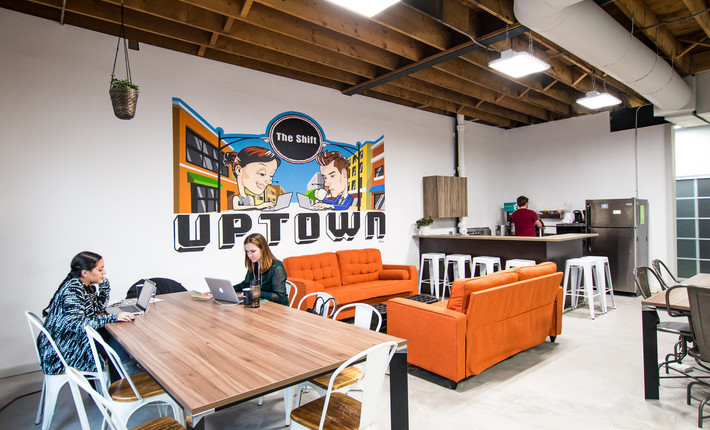 The Shift is a vibrant community of coworkers that gather here daily not only to work on their tasks but also to connect with each other. This can be the perfect space for your downtown office alternative.
The multidisciplinary community here varies from techies and artists to accountants and attorneys. They all come here to share a coworking space and to help each other grow. At The Shift, you will find an energetic community of people invested in personal and business growth.
You can choose from a range of individual desks, group work desks and standing desks, whichever fits with your working style best. The coffee, tea and snacks here are on the house.
Did you know: As a member, you can have access to a variety of games and other activities for your breaks. You can join your coworkers in a board game, practice your yoga poses or take a selfie with the provided selfie stick. Are you ready to make "the shift" in your coworking situation?
3.
Level Office (W Monroe)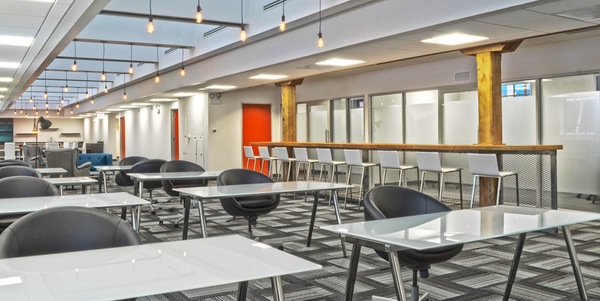 Located right in the heart of Chicago and its business opportunities, Level Office provides comfortable and modern coworking spaces. The offices here are great for freelancers, independent professionals, start-up companies, entrepreneurs and everyone who wants a change in their work setting.
Level Office has a great variety of coworking spaces suitable for all working styles, from private and shared offices to meeting rooms and virtual offices. The productivity here is guaranteed by all the comfortable facilities and tech equipment available for all members.
The community that meets here can become your business connections, your coworkers, even your working family. It's up to you.
Tip: With a fully stocked fridge, a cocktail bar and beer on tap, I think there's a great change for you to fall in love with this place in an instant.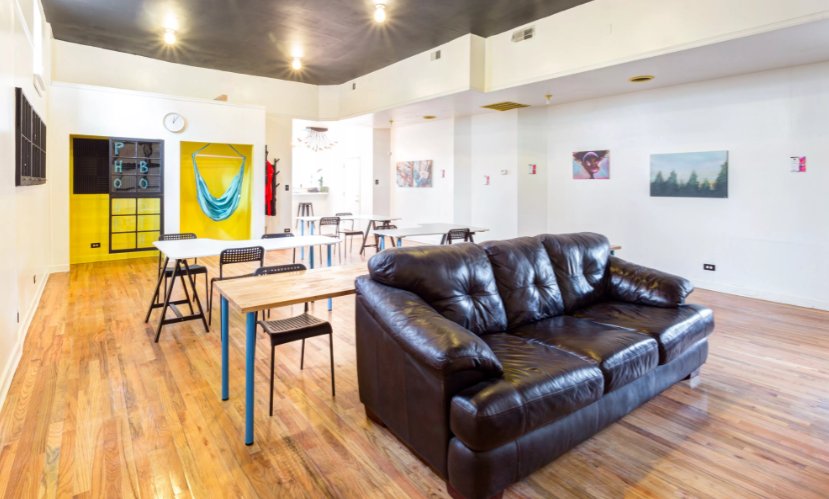 Homiey is a cozy space for gatherings. Whether you're looking for a coworking space, a place to meet up with your study group or a place to catch up on your emails, this can be the place for you.
With open coworking spaces, a kitchen and lounge areas, you can be sure to find a productive working environment here.
Located in the heart of Humboldt Park you can go on a walk to clear your head in your work break or after a hard day's work. You can explore the city with a new-found coworker/friend or have a coffee break just around the block.
Come and join this homiey work environment.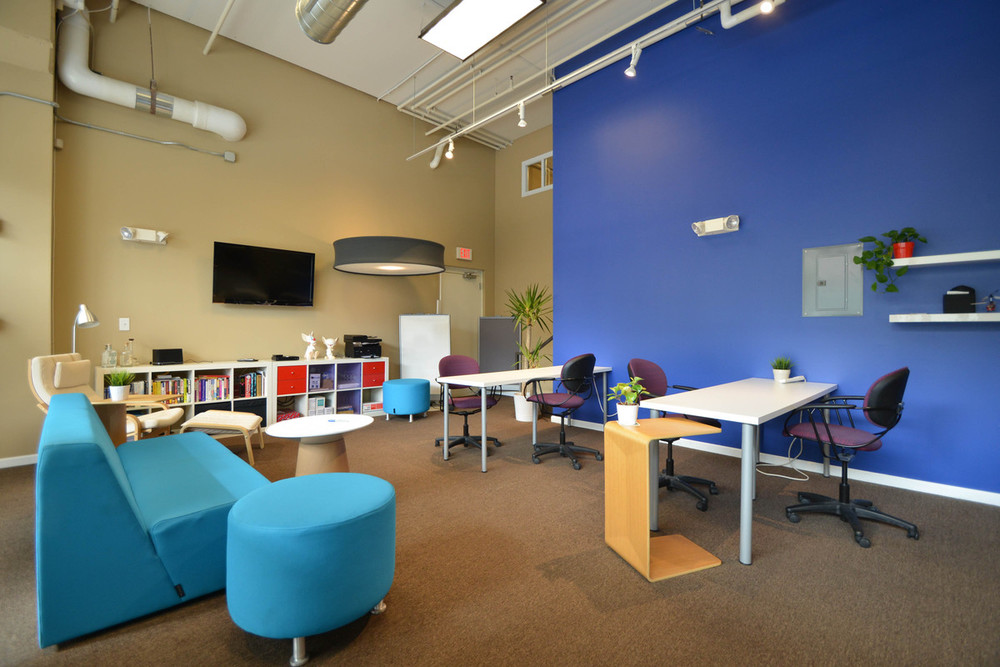 A collaborative and community driven coworking environment welcomes you at CoLab Evanston. Whether you're done working from home, or you want an alternative to your everyday cubicle, whether you're a freelancer or a work nomad who values their independence, this place can be the perfect coworking space for you.
With 3500 square meters of open floor space CoLab Evanston offers 20 desks, 25 floater spaces and 2 private meeting rooms. The desks here are fully equipped with all the necessary equipment that will ensure you a productive day.
Here, you'll have a chance to grow among like-minded professionals and get your big ideas launched. Are you ready to relocate?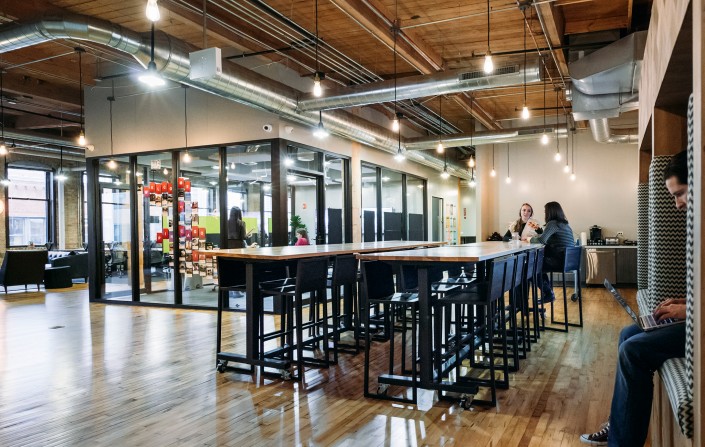 Located in the urban River North neighborhood, Industrious offers spacious and modern coworking spaces. Here, you will be surrounded by other professionals like you, working on their daily activities and connecting with each other in a friendly and welcoming environment.
You will have the chance to meet new people from different industries, or independent people who want to launch their original idea, no matter the case you will be able to form new relationships that will not only help your business but also your personal life.
Keep your flexibility and choose the office that is suitable for you, right here at Industrious. Located a few blocks away from all the famous coffee places and gourmet restaurants you will surely enjoy some exciting breaks.
Bonus Tip: Working in the heart of the city and getting to explore it one piece at a time is the great perk of working at Industrious. Doesn't this sound like the perfect alternative to your cubicle?
With so many amazing possibilities ahead of you, aren't you excited and ready for a change?