With thousands of coworking spaces in the world, it'd be impossible to ever try them all. It seems as soon as you visit one space, another one opens. This is perhaps more true in rapidly developing Asia than anywhere else.
There's so many excellent coworking spaces these days in countries like Thailand and Vietnam, that it can be difficult choosing your best option. Fortunately, coworker.com's new 'top rated' search filter does an excellent job of helping you find best spaces out there.
Sorting through the top 100 spaces on coworker is a lot easier than scrolling through a seemingly endless list of thousands of spaces. To save you even more time, however, we've narrowed down the list to just the most highly rated handful of coworking spaces in Asia.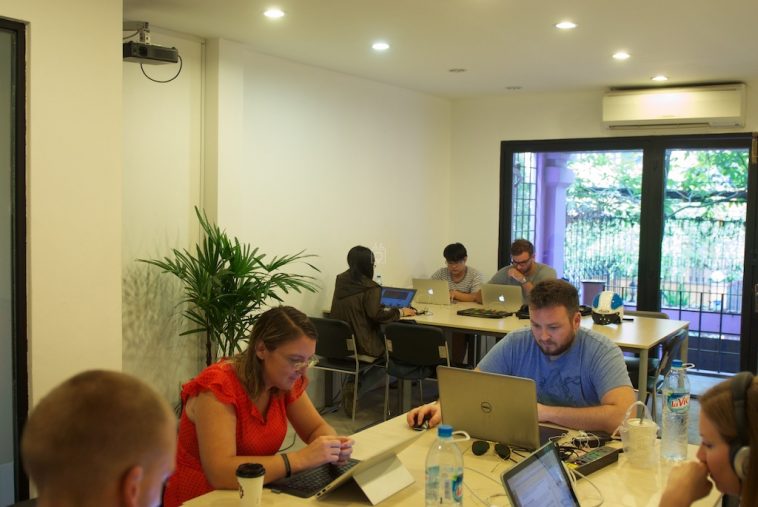 The first coworking space founded in Ho Chi Minh City (Saigon), Start Saigon is also one of the most famous coworking spaces in the city. Attracting tech startups and other top entrepreneurial talent in the city, there's a lot of synergistic opportunities that can arise from being a member of this space.
Start Saigon is known for its excellent community events, most notably its monthly barbecue. Of course, the on-site pool is another nice leisure option when the work of the day has you feeling fatigued.
Other benefits of working at Start Saigon are the friendly staff, 24/7 access, fiber optic internet, and private conference call booth. If you've been seeking a community, networking opportunities, or advice for your business, Start Saigon may be the best space in this city for you.

Spanning a massive six floors, The Hive is a coworking space in Bangkok that truly feels larger than life. Located in the Sukhumvit district, there's a lively energy surrounding this coworking space. Plus, a good blend of expats and locals makes the community inside feel dynamic too.
Whether you're a developer, journalist, or a creative freelancer, you'll surely make beneficial connections for your business. The Hive's large sun terrace also makes it an excellent place to get a tan or have laid back chats with clients.
The most relaxing way to unwind after a long day of working at The Hive, however, is to utilize your membership to get 50% off on the Spa downstairs. There's nothing like a nice Thai massage for your shoulders to ease you of stress after a difficult day.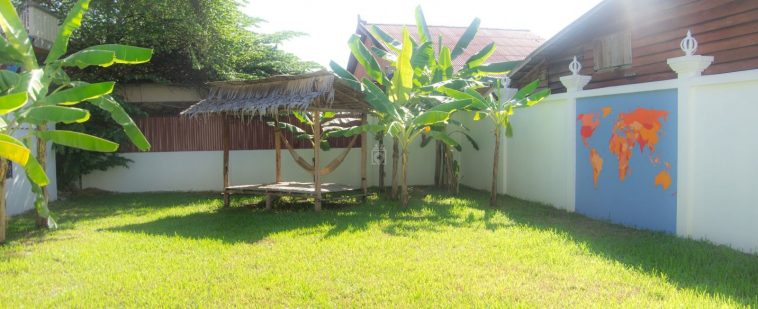 AngkorHUB is the most highly rated coworking space in Siem Reap for a reason. This space offers excellent value for your money, a nice community, and excellent working facilities. Comfortable chairs, fast fiber optic internet, and air conditioning are all included with your membership.
More importantly, if you've ever been to Siem Reap you'd know that power outages affect the city fairly often. Fortunately, AngkorHUB offers a backup power generator, 4G internet, and 24/7 access to ensure you'll never be left without a place to work.
Here's to making friends with, and working alongside the other top entrepreneurs in Siem Reap. Plus, when you find yourself needing a break from work, enjoy some serenity and alone time in AngkorHUB's green garden amongst coconut and banana trees.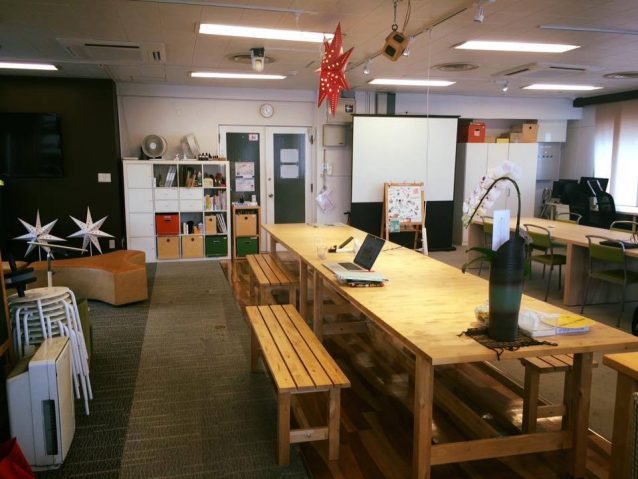 Moving on to Japan, the Osakan Space is highly rated in large part due to its warm and friendly community. The open work area is perfect for chatting, and working on collaborative projects with others. There's also a sofa room which is great for having snacks and socializing with your peers during breaks.
Of course, work isn't always social. When you'd prefer to be left alone and work in a quieter environment, a concentration room that bans talking is also available for you.
Whether it's your daily interactions with fellow marketers and tech workers, or dining on delicious dishes at the community potlucks, you'll surely enjoy the social element of the Osakan Space too. Members at this space are extremely helpful, and want to see each other succeed.
DreamPlex
(Ho Chi Minh City)

Back in Saigon again is DreamPlex, the coworking space famous for having hosted Obama in 2016. Having praised Dreamplex for being a great place for entrepreneurs to work together and support each other, Obama thought pretty highly of this space during his visit.
Other reasons to love this coworking space are its speedy internet connection, modern design, and excellent infrastructure. The common area can get a bit crowded at times, but the wonderful amenities at DreamPlex more than make up for this.
You'll have sofas to take naps on, regular community events, and even free beer. That's right, a cold one on the house after a long day of work. If you enjoy working in modern spaces with excellent networking opportunities, you'll love working at DreamPlex.
Conclusion
Regardless of where your travels take you, there's probably some highly rated coworking spaces in the cities you pass through. While this list included some of the top spaces in Asia, other highly rated and recommended spaces can be found here.