Your coworking space in New Zealand can be the platform for business growth. Mainly because you can save money while leasing space in some of the most dynamic offices in Auckland. Also, it exposes your business to a diverse group of professionals making the task of getting referrals and making connections very simple.
The coworking space is a warm business environment that has exchanged competition for collaboration and decidedly so. This mission has made coworking so much more attractive to businesses who desire to work among other professionals in a laid-back and mostly positive environment. Whether working solo on projects or trying to kick-start new projects, your coworking space is the platform to do so. Because the coworking format is so fluid, it offers businesses so much versatility and flexibility to make the most of this space.
Continue reading to find out how best to maximize coworking spaces and use one to your advantage.
Reinventing the Office Lease
Find a lease that best fits your business's needs. Most coworking agreements are not protracted and uncomplicated. One coworking space – Servcorp, for example, offers coworking professionals the chance to rent space on a month-to-month basis. When joining a coworking space, make sure the terms of the lease can meet the needs of your business, whether it means having certain amenities, lease length or certain rental terms. The best thing about coworking spaces is that these workspace communities offer businesses a little more flexibility in the types of amenities that they offer. Without the rigidity that accompanies conventional leases, you can find a workspace that is appropriate for your business.
Use Location to Your Advantage
Most coworking spaces, especially if in the city, are located near central business districts or other major areas. Working in these areas can be advantageous for a number of reasons. The first one is transit, shopping and other businesses serve as sources for driving business into your office. The second is access to people and tools as resources. If you are located in a high traffic area, make use of this area by engaging in public relations. Moreover, use the location's resources to meet people, to get information regarding how to get work completed and to make managing your business easier.
Make Purposeful Connections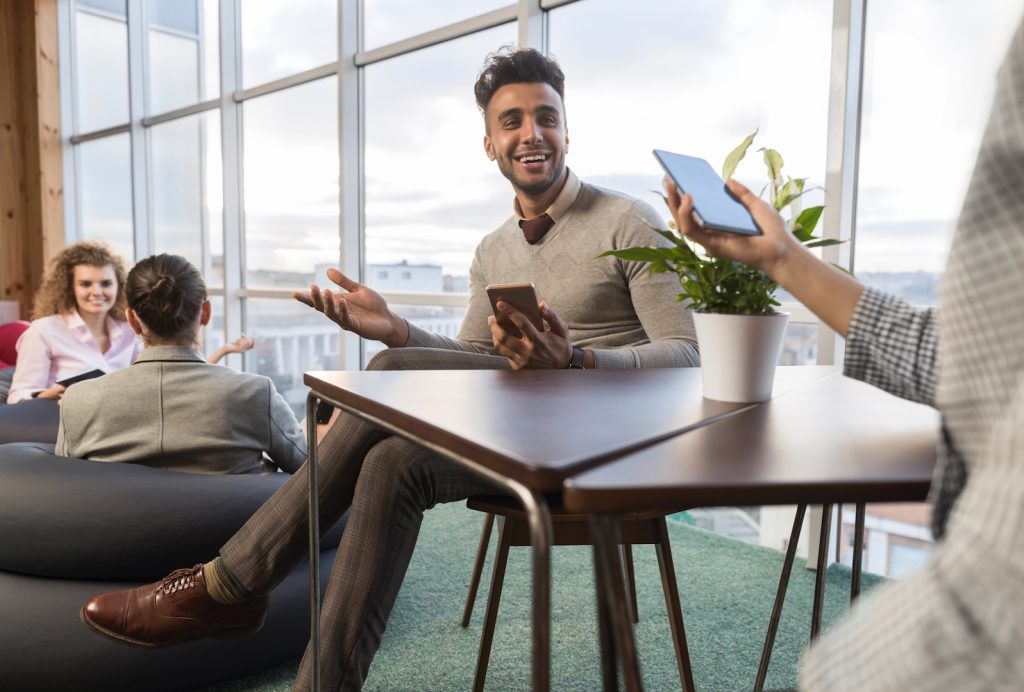 Use your coworking space to learn about those with whom you work so that networking has some purpose. Whether attending formal networking events or just hanging out in the coworking space, find out about others and their work so that when you do decide to team build, you have an idea of with whom you want to forge relationships. Your coworking space is a resource in and of itself, so make use of the people with whom you work.
Build Teams
Connect with people with collaboration in mind. Coworking spaces are the perfect platform for forming the kind of teams that can raise your company's visibility. Through the various networking activities, meet others who are working in fields that might complement your business. These teams can be the go-to for getting new business and making a name for yourself as an expert in the industry.
Stay Organized
Make sure your business has structure. Because the coworking format is laid-back, it is so easy to ignore the tasks that make managing a business tiresome when judged against the tasks that make it fun. Bookkeeping and accounting are very boring tasks, but with the right accounting software, they can provide structure for your business and free up some time to enjoy the other parts of coworking.
Making the Most of Coworking
Coworking spaces are one of a few alternative office platforms that have revolutionized the way kiwis work. Make use of its versatility by finding ways to incorporate networking for the purpose of team-building into your daily schedule. Ultimately, you can make work, make friends and build your business.