There are so many great things that happen when a coworking space decides to become a part of the Coworker community. Coworkers from around the world are able to discover their dream space, book tours, test spaces with a free day pass and even reserve their desk in advance. While we think everyone can agree these tools are awesome, there is one feature that stands above them all as far as providing authentic value for both coworkers and coworking spaces. You've got it — Reviews. If you aren't aware of the magic that happens once your space gets 5 reviews, keep on reading.
1. Your space will gain major Google SEO benefits
There is no denying that coworking related  Adwords are becoming competitive. Coworker is dedicated to connecting people with amazing coworking spaces around the world, and to do so, we know Google SEO plays a huge role. Did you know, once your space has 5 reviews, your space page will actually rank higher on Google? On top of that, individual reviews and star ratings will also appear on the Google search page. People love seeing what other members are saying!

2.You will get your very own Google Places display
Once you have 5+ reviews on Coworker, your Coworker rating will appear in your Google Places display. This is GREAT for your SEO and for attracting more people to your coworking space.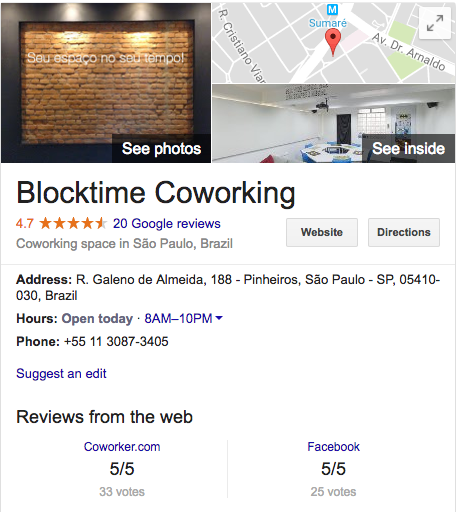 3.Your space will get a BOOST in the local city searches on Coworker

Thousands of people are searching for their perfect space on Coworker each day. With new spaces being added to Coworker each day, it is important to maintain your space's visibility and searchability.  By encouraging your members to write reviews you will do just that. The more reviews your space has, the higher in the local city search results you will appear. In fact, once your space becomes a leader for reviews in your area, you will qualify to be featured space on your city's, or even country's  landing page — Triple Win!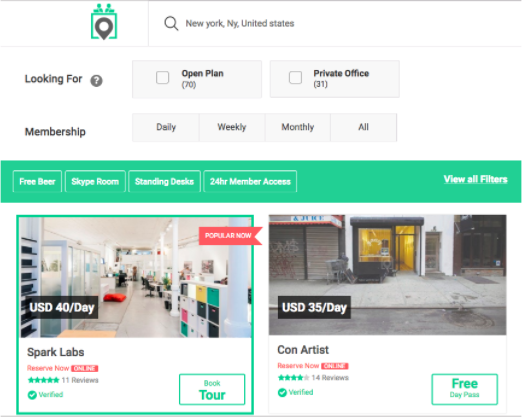 (Coworker Tip: spaces with Reservations & Free Day Pass activated will rank the highest in our results)
4. Spaces with 5+ reviews have 86% more engagement on average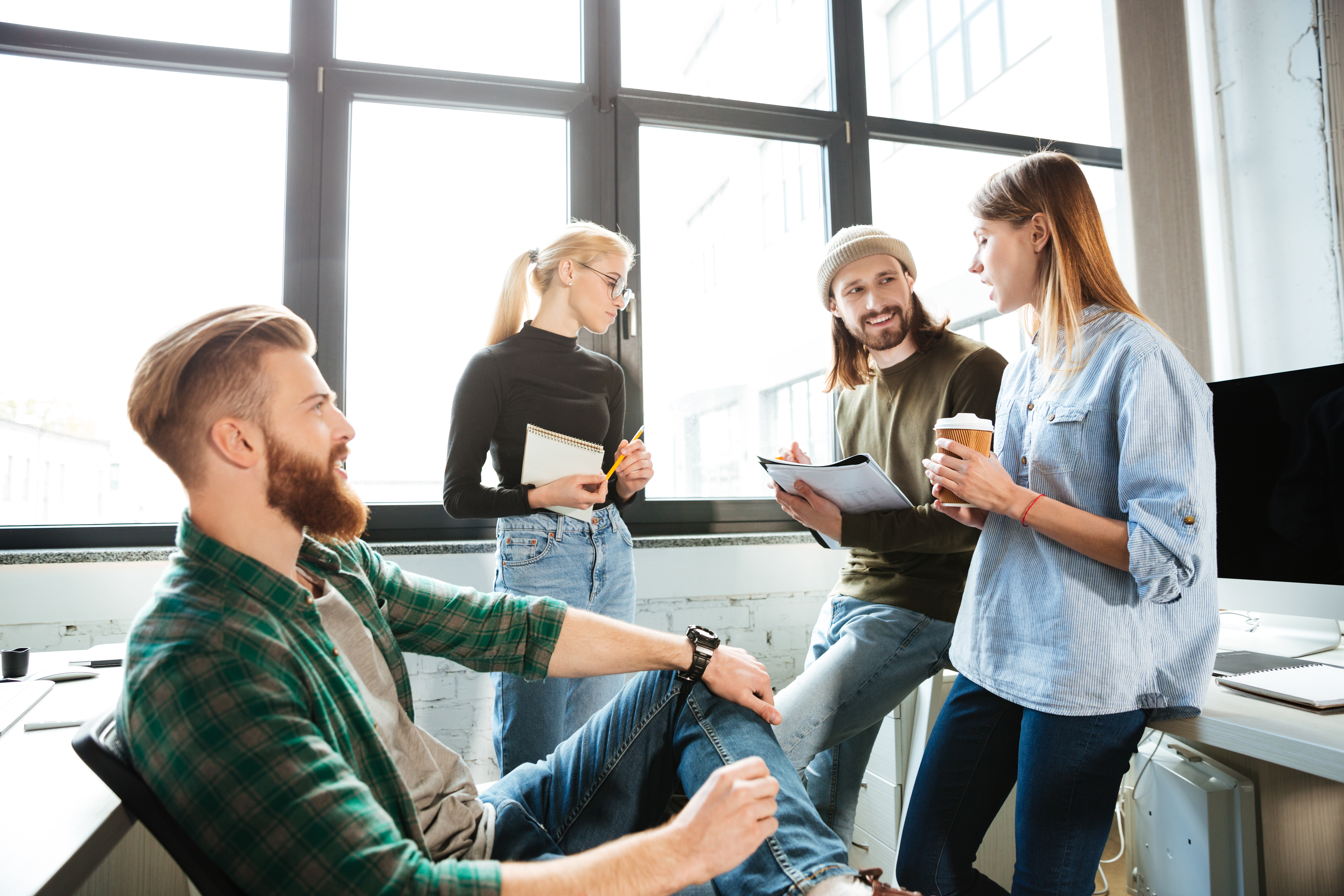 With thousands of spaces to choose from people are no longer looking for a desk, they're looking for a community. Written reviews are the best way to reveal the intangible and best aspects of your space (vibe, atmosphere, culture, etc). By featuring authentic member reviews it is inevitable that you'll receive more inquiries from people who are a natural fit for your community!
5. You help spread the word of Coworking
Although coworking is on the uprise, you would be surprised how many people have still never heard of coworking. Coffee shops are still overflowing with people working on their laptops, people are still struggling to stay productive at home, and large companies are still renting out hotel conference rooms for meetings. Featuring reviews written by your members not only shows the world how awesome your space is, but how great coworking is! Your member reviews will help teach people about the world of coworking and can even draw new people to your space who want to try coworking. 

Bonus Tip  –  If you have more than 10 reviews, you increase your chances of getting featured in major publications like Forbes.com!

Did you know that Coworker.com collaborates with journalists from leading media publications, like Forbes.com, to feature coworking spaces around the world?  Spaces with at least 10 member reviews get top priority when we are considering which coworking spaces to pitch to publications for various story angles. If being featured on Forbes isn't motivation enough, we don't know what is.

Here are a few Forbes articles that feature spaces from Coworker.com:
5 Most Beautiful Coworking Spaces In The World
The 10 Best Coworking Spaces On Earth
The 11 Best Coworking Spaces In Asia
Some of the upcoming topics we'll be pitching to the media include:
Pet-friendly coworking spaces

Female only coworking spaces

Spaces that show coworking isn't "broworking"

Member stories from coworking spaces around the world

Coworking spaces that attract digital nomads

Coworking spaces that run community impact projects

etc…
So, what are you waiting for? Maximize your space's potential and encourage your community to review your space today!