We've all heard the scary stories about starting a small business. Many of them fold in their first year; some never turn a profit at all. It seems that the wrong people are always getting into the wrong markets for the wrong reasons.
And yet, thousands of new small businesses open every year. The 'American Dream' is still alive, and some of us even manage to make it more than a dream and turn a profit.
While running any business–from a pottery studio to a food truck–requires a multitude of skills, there are common pitfalls that plague almost every new business.  
Why are these pitfalls so commonly ignored, sidelined or marginalized to the peril of the business owner? Probably because they have nothing to do with the industry, product, market or client.
I learned what not to do by making these mistakes while launching and growing my business, and I want you to learn from my mistakes.
By taking time to plan and exercising discipline, you can avoid these all-too-common business blunders:
Blunder #1 – Not Protecting Your Data


A common misconception is that unless your business deals directly with technology markets, it isn't prone to corruption and theft at the hands of online criminals. According to the SEC, 60% of 2014 cyber attacks targeted small to medium-sized businesses, and the average attack cost that business over $20K. It is much cheaper for you to be proactive–rather than reactive–in a few simple categories:
A) Training and Policies. Any employee that has access to electronic communication, from bookkeeping to email, needs to undergo basic awareness training. Even things as simple as not accessing company materials from public Wi-Fi and not clicking on links from unknown third parties can make a huge difference.
B) Passwords and Procedures. You should have procedures in place for all cyber security. Require strong passwords that change frequently and only access sensitive materials from dedicated devices protected by guaranteed firewalls. Be diligent.
C) Back-Ups. Adhere to a schedule for backing up your data to both local and cloud-based archives.
D) IT Expert. If you don't feel like data security is your wheelhouse, make sure you have someone on your team who is skilled in IT and compensate this employee for being your IT resource. If you don't have this talent in-house, pay a consultant for training and maintenance.
Blunder #2 – Not Hiring the Right People


This mistake falls largely into two categories: not being specific enough when recruiting and not paying enough for talent.
A) Diligent and Specific Recruiting. Discovering someone is a bad fit after you have trained them costs significantly more than weeding them out during the interview process. In addition, this puts your company's proprietary information at greater risk.
B) Pay More to Make More. Beyond the trite 'you get what you pay for,' hiring top talent at a discount is not the deal it's cracked up to be. Often these high-level operators will take your training and then move on to a better offer. Compensate employees enough to retain them.
Blunder #3 – Not Using an Accountant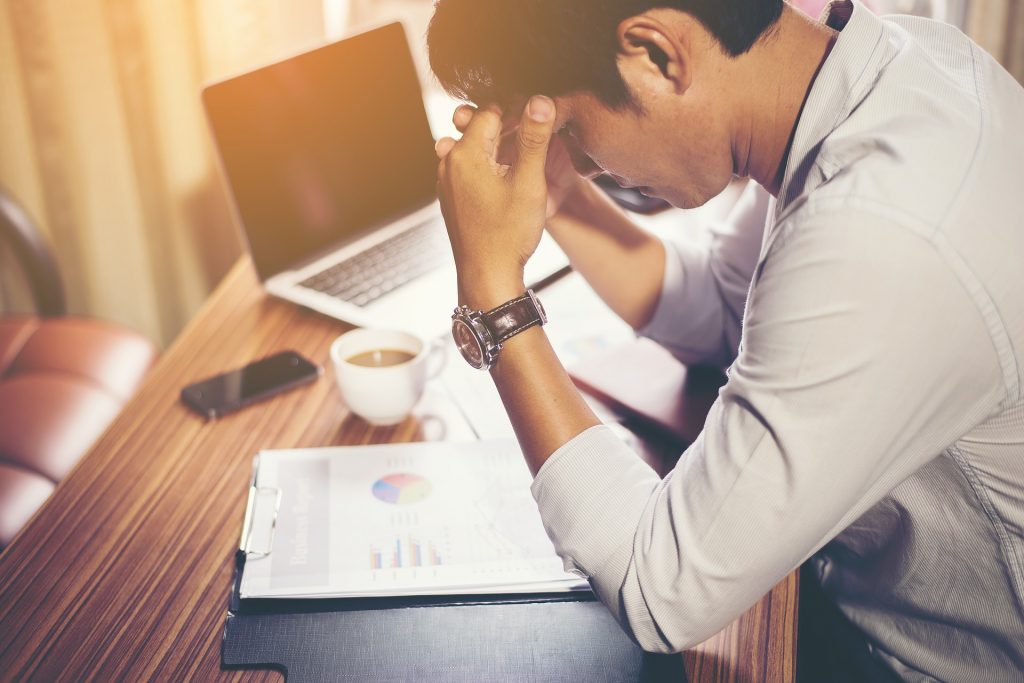 Ironically, this mistake is generally made because the start-up is trying to save money.  However, there are two important reasons why you shouldn't try to do the accounting by yourself: you will make errors, and it's not worth your time.
A) Hire an Expert. Accounting is not just balancing cash flow with expenses. Taxes, payroll, laws, interest–the complexity of these issues can quickly overwhelm a layperson.  Mistakes can range from a missed financial opportunity to costly legal complications.
B) Value Your OWN Time. As a business owner, you need to assign yourself an hourly rate, even if it is just for internal consideration. You may think you're saving money by doing the books yourself, but that takes time away from your big-picture work as the leader of the company. Plus, you're slower than a professional. If you spend 10 hours a week at the books at your hourly rate, what is it really costing your business?
Blunder #4 – Not Keeping Up with Tech
Each year, an increasing percentage of commerce is conducted online. In addition, this traffic is largely mobile: on phones and tablets. There are two major areas where keeping up with the Joneses is worth your attention: blogs and mobile-compatible content.
A) Blogs. Websites are good, but public attention is captured by continually updated content. Links to Facebook, Instagram and review sites like Yelp and TripAdvisor keep potential customers in touch with the changing face of your business.
Plus, consistent action facilitates an organic rise as a result in search engine queries. If you want your shop to be at the top of the list when tourists Google, 'Great Brunch for Families,' have someone teach you Search Engine Optimization (SEO) and apply this to your online presence.
B) Mobile-Compatible Content. Only a small percentage of small businesses have mobile-optimized websites, while the vast majority of consumers gather information and even make purchases on phones and tablets. Put time and money into making your customers' online experience attractive and stress free across all platforms.
Blunder #5 – Not Maintaining Your Health


Does incredible drive translate into success? The question really boils down to short term vs. long term. In the first year, putting in 80-hour workweeks may give your company an edge, but it is not sustainable and sends the wrong message to employees.
A) Sleep. Sleeping at least seven hours a night increases productivity, elevates mood and decreases risk of major health issues, like heart attacks and stroke.
B) Take a Real Lunch Break. Step away from your desk or place of business for 30–60 minutes to enjoy your meal. Business lunches with clients or staff are OK from time to time. Take most meals on your own time.
C) Exercise.  f your job doesn't involve regular physical activity, add some to your daily routine. Extending this to your employees in the form of classes, workshops,or events can improve morale, community and overall productivity.
As a small business owner, you want to focus on your product and your passion. The reason that you got into business, whether it is burritos or ballet lessons, should always be your primary focus. Just remember to set aside time to cover these basic building blocks, and a more productive and lucrative business-life will follow.