Looking to get your seaside hustle on? Lima is the PERFECT city for you. On the lifestyle side of things, Peru's capital has comfortable temperatures year-round and a view overlooking the Pacific Ocean. Lima also has some of the world's most delicious, yet affordably priced seafood.
¿Hablas español? Don't feel ashamed about your answer to this question. If you don't speak any Spanish, you'll still be able to get around Lima comfortably — especially if you stay in upscale neighborhoods that cater to Gringos like Miraflores and Barranco.
And if you do speak even a little español… You'll appreciate that the locals in Lima have some of the world's easiest to understand Spanish. ¡Excelente!
Like we said earlier, however, Lima also has no shortage of business opportunities. One of Latin America's most important financial centers, the Lima metropolitan area is home to more than 7,000 factories. These factories produce textiles, clothing, food, and more.
Apart from a potential place to source your product, Lima is also a great place to build your team. Lima has TONS of universities. In fact, Lima has the highest concentration of universities on the entire continent of South America!
What does this mean for you? Lots of talent available for hire, at prices the USA or Western Europe simply can't compete with.
Finally, Lima is an easily accessible city. You can fly to Lima directly from:
NYC

Los Angeles

Dallas

Miami

Washington D.C.

Toronto

Madrid

London

Paris
And more… including TONS of connections around South America.
Ready to check Lima out? Here are 5 of Lima's BEST Coworking Spaces.
Co-Labora was established to give you an inspiring place to work at a price that wouldn't bankrupt you at the end of each month. With monthly membership fees starting at roughly $235/month, hopefully they've succeeded! 😉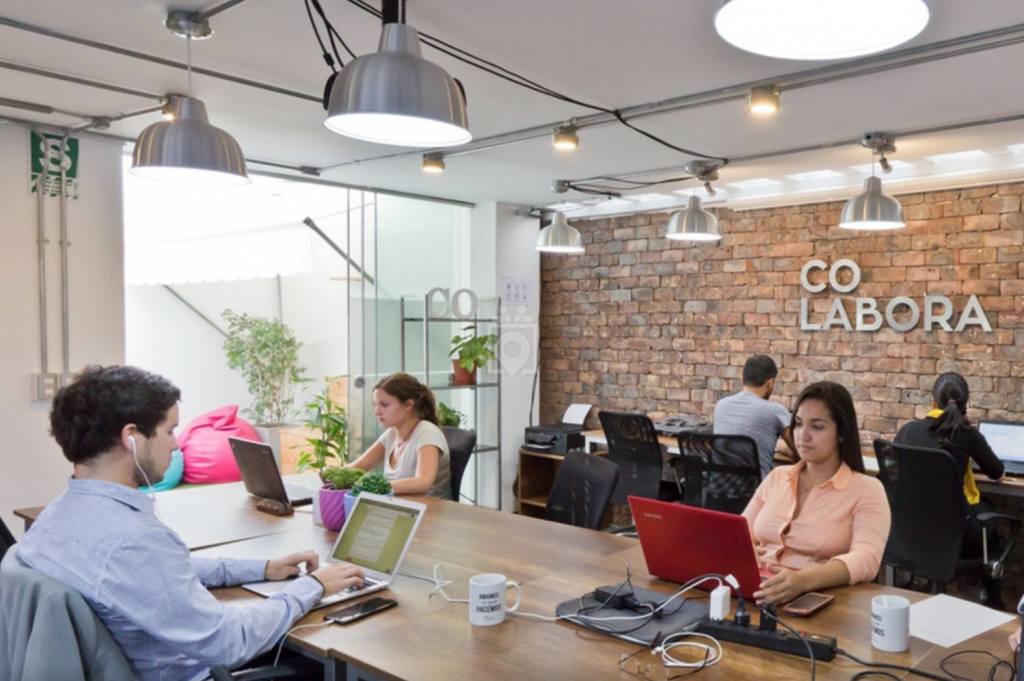 Apart from an attractive work area, the thing you'll really appreciate about this space is its location. Co-Labora is located on a main avenue right on the outskirts of the popular Miraflores district.
This allows you to enjoy the safety and prestige of Lima's most affluent neighborhood, without having to pay the sky high prices Miraflores coworking spaces often demand (though Co-Labora definitely remains an upscale space).
And if you're into the community aspect of coworking… You'll love being a member of Co-Labora. Community events are held at the end most months with informal gatherings also being thrown whenever it's someone's birthday.
For a place to grow not only your business but also your circle of friends… Co-Labora is well worth checking out.
Ascèndio Coworking is a space designed for entrepreneurs, startups, and high-level independent professionals. If you're serious about growing your business FAST, here are some features you'll love about working at Ascèndio:
Fiber optic internet

Personal lockers

Kitchen

Chill-out zone

Terrace
Plus, Ascèndio also has multiple seating options to keep you comfortable throughout the day. Standard desks, bean bags, standing desks, the you name it. The philosophy at Ascèndio is that if your body isn't comfortable, your mind won't be productive.
Oh, and not that this directly relates to landing new clients or raising funding, but…
There are whispers going around about this space having a trampoline and foosball table for members to destress with…
It doesn't get any cooler than that! If you'd like more information, check out Ascèndio Coworking's Coworker.com page.
Liberal Coworking is a coworking space that was established not to be bound by traditional or conventional ideas and values. At this space, you'll always be free to pursue your ideas, plans, and dreams without having to worry about anything else.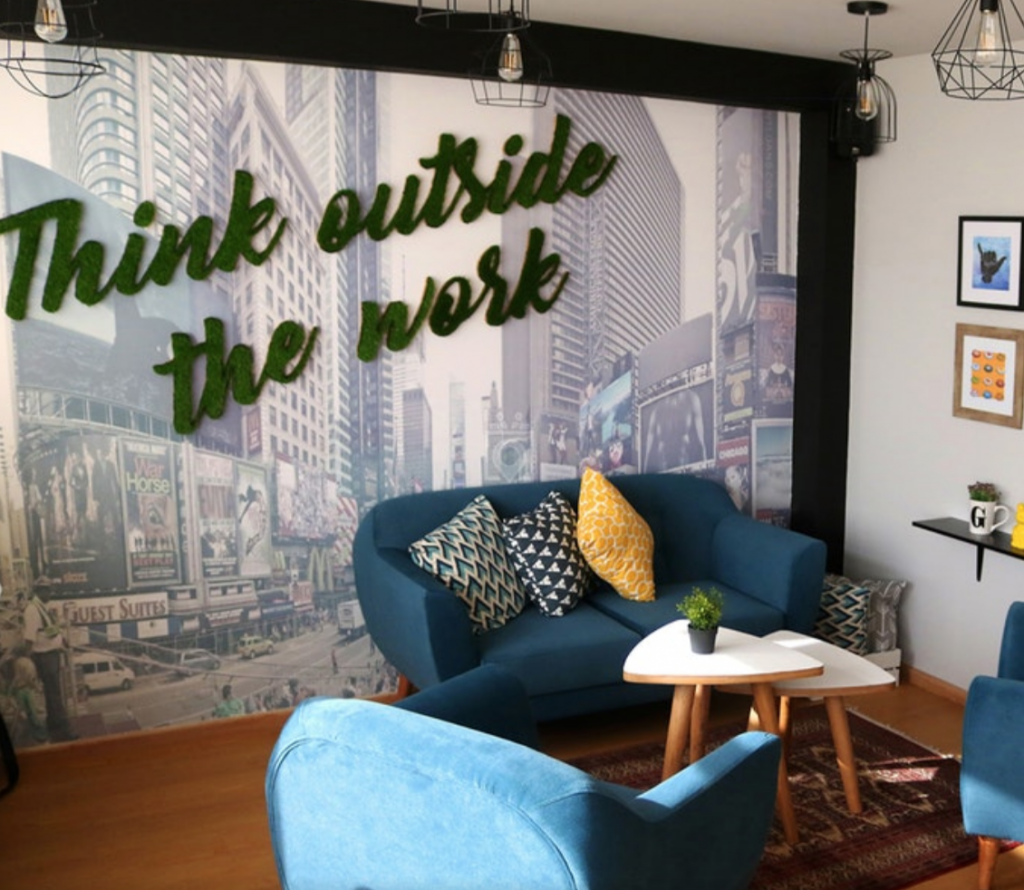 Liberal Coworking is a great alternative to other coworking spaces in Lima if you'd like some flexibility. Apart from having two different branches for you to work from, Liberal Coworking also allows you to rent a coworking desk by the month, week, day, or even by the hour!
Here are a few things that members say about working at Liberal Coworking…
"Liberal Coworking is the ideal place to meet other local professionals…"
"The facilities are comfortable, with an incredible work atmosphere…"
"Both branches of Liberal coworking are in cool neighborhoods, and both spaces are also filled with cool people…"
Not the worst testimonials huh? Get more details about Liberal Coworking and grab your free day pass here.
If this post's opening sentence, "Ready to get your seaside hustle on?" appealed to you, you'll love being a member of Residencia Coworking. Just a 10-minute walk from the coast, a beachside stroll during lunch is the most popular way community members relax after an intense morning of work.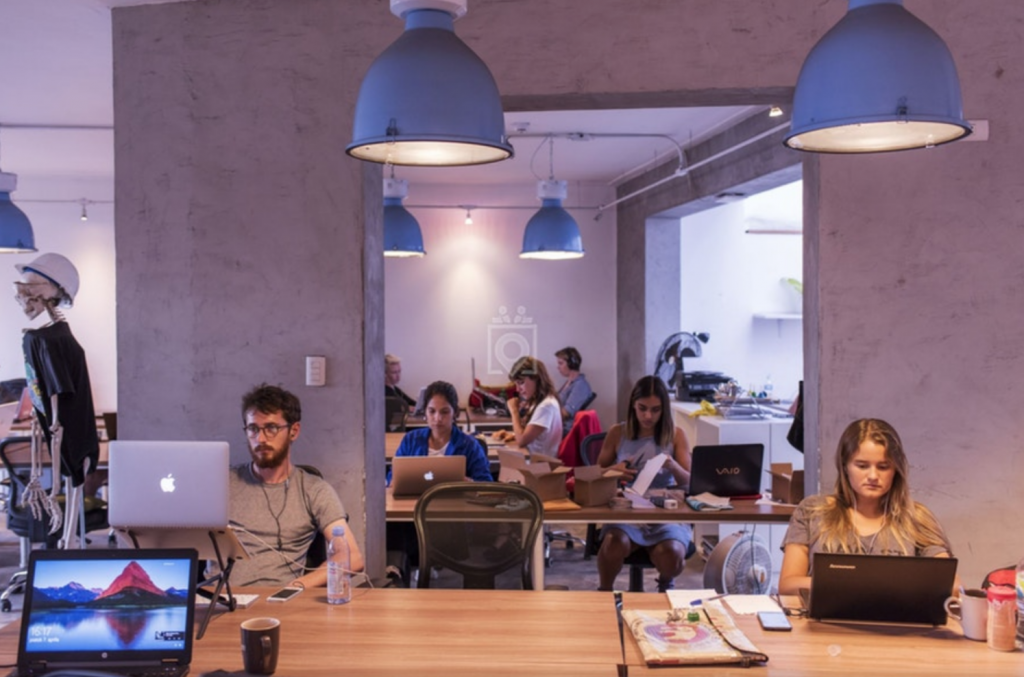 If it's too hot one day or you're just not a beach person, there's also plenty of trees to sit under at the nearby Armendariz park. Of course, you're not joining this space just for its location.
As a member of Residencia Coworking, most of your time will probably be spent pounding away on your computer or meeting with clients.
Fortunately, Residencia Coworking will help you excel at both activities. For grinding away on your computer, Residencia offers a spacious work environment and natural lighting that's easy on the eyes.
For meeting clients, there's a dedicated meeting room on-site along with the possibility of the previously mentioned beach stroll or park gathering.
Finally, you'll love this space because you can be as deeply involved with the community as you'd like.
Interested in joining weekly accountability challenges and having other members hold you accountable? The option is available.
If you're just looking for a quiet place to work and you'd prefer to keep to yourself, however, the community will also respect your needs.
Kallpa Coworking is a safe and comfortable coworking space that'll treat you like family. If you've been looking for a work-from-home like experience without the distractions of working from home, you've been dreaming about Kallpa.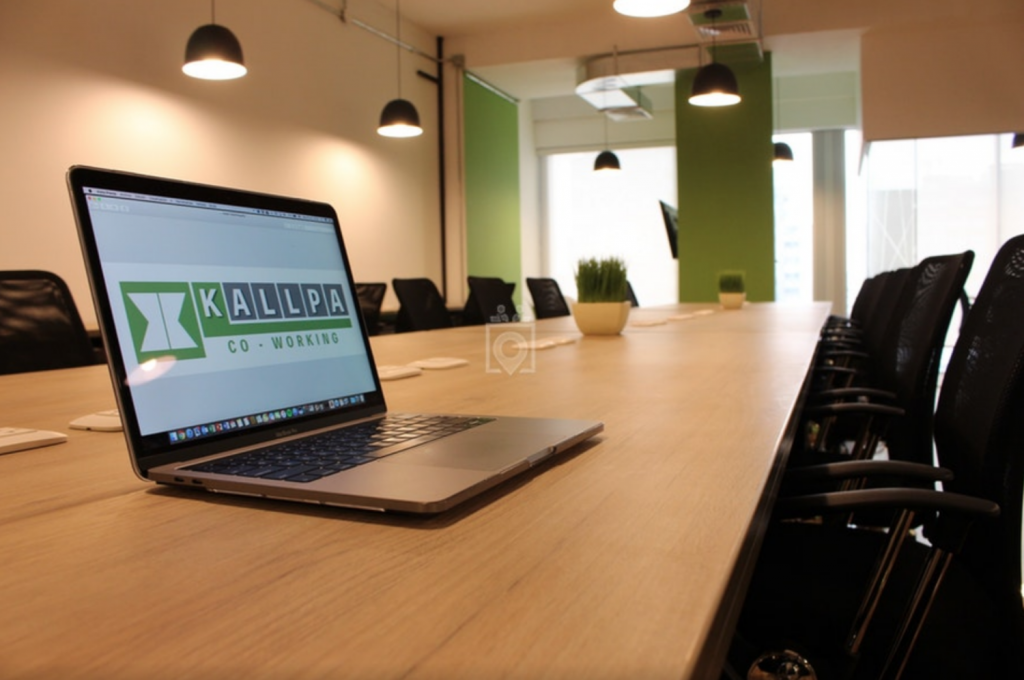 This coworking space offers you all the perks of an office without any of the annoyances. No annoying coworkers. No having to worry about paying utilities. No having to go shopping to get more coffee.
Everything you need is handled for you by the staff at Kallpa and included in your modest monthly membership fee. Kallpa Coworking is the perfect no-nonsense coworking space.
The staff are friendly, and have great local connections, BUT… you're not forced to pay for fancy bells and whistles like the free beer or ping pong tables offered at other spaces.
In fact, we'd say Kallpa Coworking is THE best value for your money coworking space in all of Lima. We're sure you'll agree after booking a tour and visiting the space.
Conclusion
Interested in learning more about Lima's coworking scene? See a full list of Lima coworking space here.