Also known as "The Live Music Capital Of The World", Austin,Texas should be on everyone's bucket list. Located along the Colorado River, it was originally named "Waterloo" and it is extremely rich in history.
Austin is one of the fastest growing cities in the US, thus attracting a wide range of people, from retirees and growing families, to students and business startups. It is a vibrant city with lots of restaurants, pubs and entertaining events.
What to do?
If you are looking for a unique dining experience in Austin, you can try one of the sophisticated restaurants like the Roaring Fork or Perry's. If you prefer a more casual and affordable place to eat, you can choose from the variety of food trucks that spice the streets of Austin.
Chances that you'll get bored in this amazing city are extremely low. Austin has approximately 250 parks and there is a wide variety of activities, suited for everyone: from concerts and venues, to outdoor activities, such as hiking, bicycle riding, jogging and canoe riding.
Interesting fact: Austin hosts Formula One races at The Circuit of The Americas, between the 20th and the 22nd of October.
Still not sure why you should visit Austin?
If you are a young freelancer, but you are not convinced that visiting (if not moving to) Austin is one of the best decisions you will ever make, this last piece of information will help you decide:
In 2015, there was a report made by the Freelancers Union, in the attempt of finding the best city in the US for freelancers. Austin won the competition, thus being the first in ten places for young entrepreneurs and startups.
Looks like freelancers living here earn enough money to make a good living, after paying all their expenses such as housing, cell phone services, food or health insurance. In order to win the first place, you have to prove you are the best. Austin sure does it by hosting some of the best coworking places for freelancers and entrepreneurs.
Here are five coworking spaces in Austin that will provide you with the energy, the comfort and the functionality you need to stay on top of your work:
atx FACTORY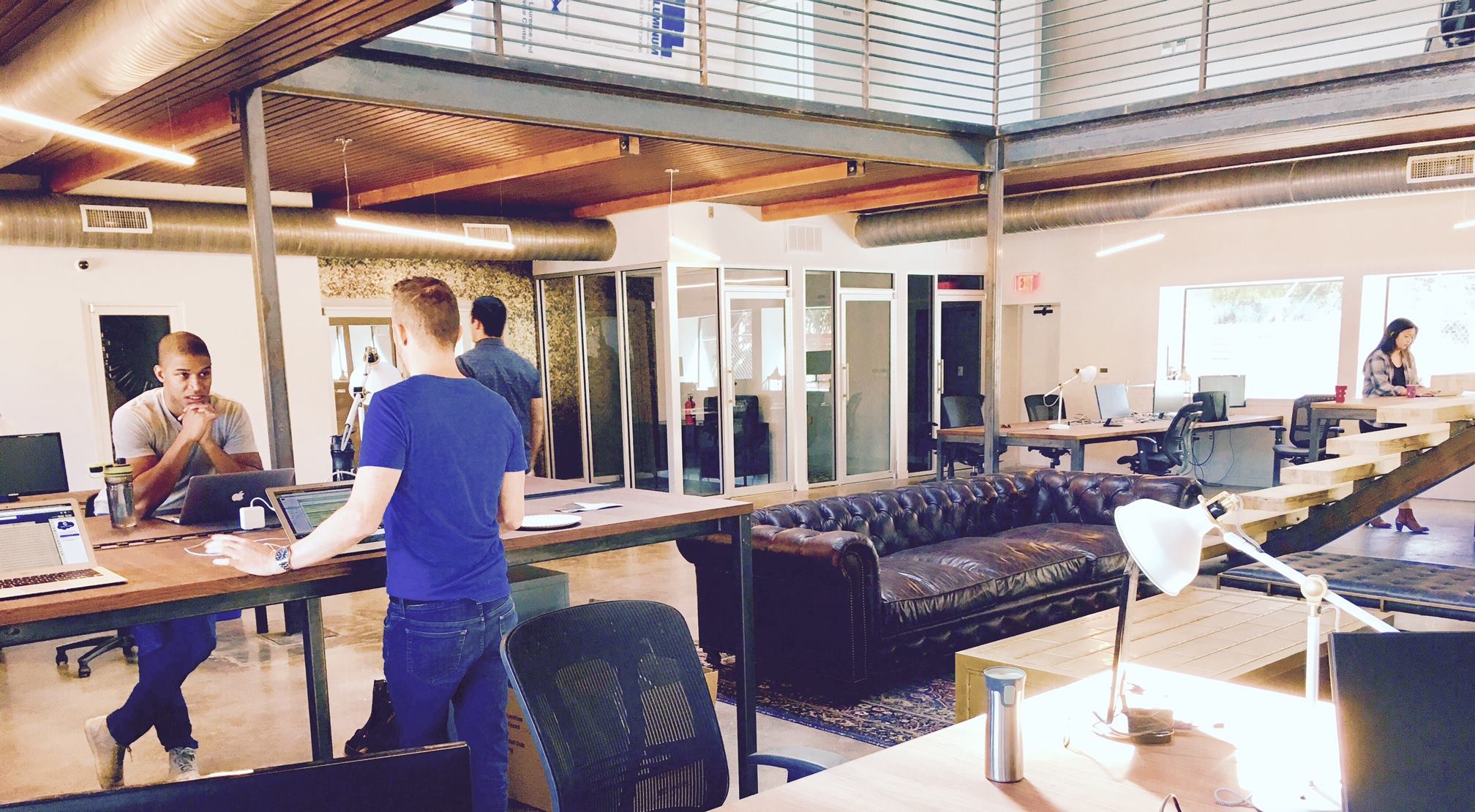 If you are a young entrepreneur in search of a comfortable yet professional environment that enables your creativity, atx Factory is the place for you. Located in East Austin, this coworking space brings to the table world class amenities and the latest technology gadgets.
What's great about atx Factory is that it has membership levels for everyone: you can work shoulder to shoulder with other professionals in a shared office, or you can manage your activity in a private office. You have your own locker room where you can leave your stuff and you can attend an overseas meeting in the call room.
Wait, there's more: in case you get really tired and you feel like taking a nap, you can rest your eyes in one of the nap pods that atx Factory offers for their members. Make sure you don't miss this place!
Tip: The 15 minute walk to Jacoby's will definitely make you hungry – but it will be worth it because it is one of the best restaurants around atx Factory.
Impact Hub Austin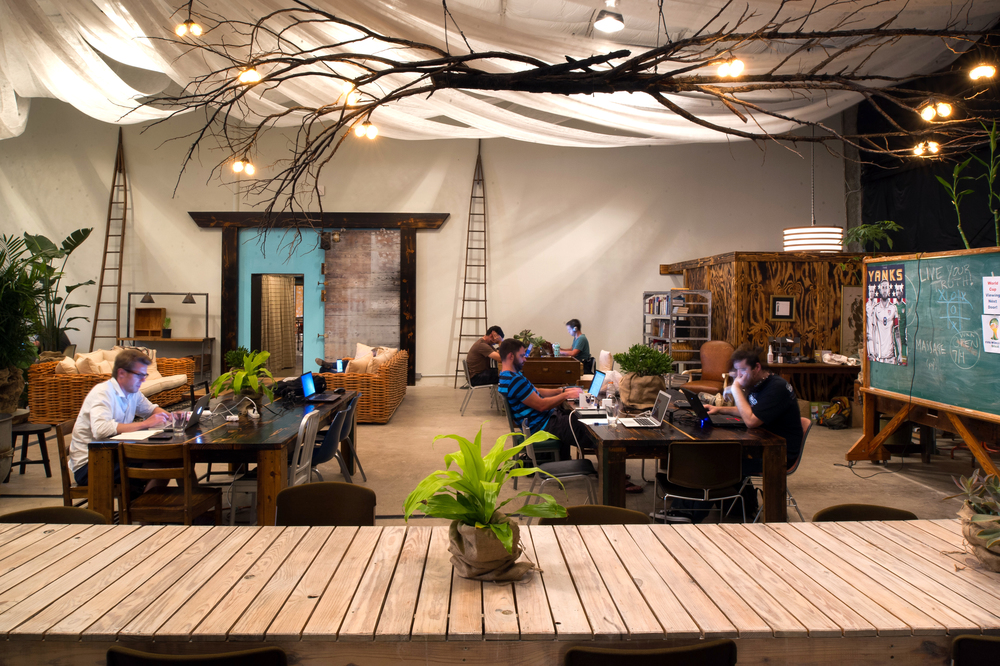 The purpose of Impact Hub Austin is to create a collaborative working space for young entrepreneurs and professionals that are willing to make a positive change in the environment.
This amazing coworking space promises to offer its members unique resources, as well as inspiration and endless work opportunities. Being a member here allows you to enjoy professional office equipment, high speed internet connection and be a part of different events and workshops.
Impact Hub Austin encourages disabled people to be more independent and to be a part of a shared workspace by offering wheelchair accessibility. It is also a dog-friendly place, so you don't have to leave your dog alone for an entire day.
Did you know: In the first Wednesday of every month the wander brew meeting takes place. It's an opportunity to get to know the place a little bit better, before signing up for a membership card.
Fibercove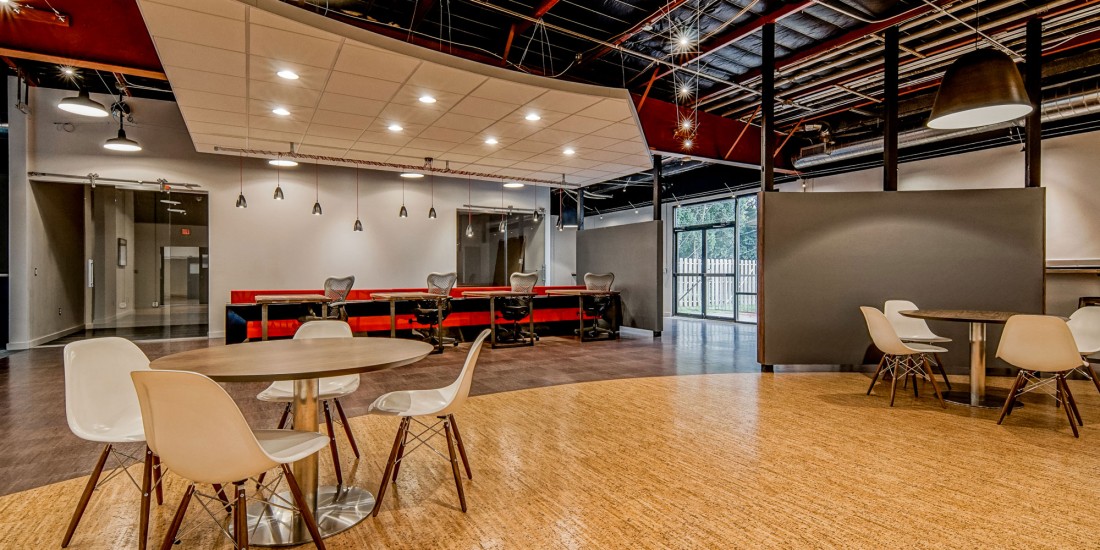 Located in the South Lamar district of Austin, Fibercove coworking knows that in order to be productive there are two things one needs: fast working technology and a comfortable place. Besides being a coworking space, it is also a suited location for meetings and events.
People are different and so are their working methods, therefore Fibercove comes with a solution for everyone. If you are a young entrepreneur who likes to work alone, you can enjoy a private office. On the opposite side, if you are a team-player who enjoys sharing every idea with his coworkers, be ready to test your creativity in a shared space.
If you are looking for a vibrant coworking space, with lots of positive energy, Fibercove is the right place for you.
Did you know: Before becoming a coworking space, Fibercove used to be a professional dance studio. The wood dance floors are still there and the space is big enough to host a dance party…how does that sound?
TechSpace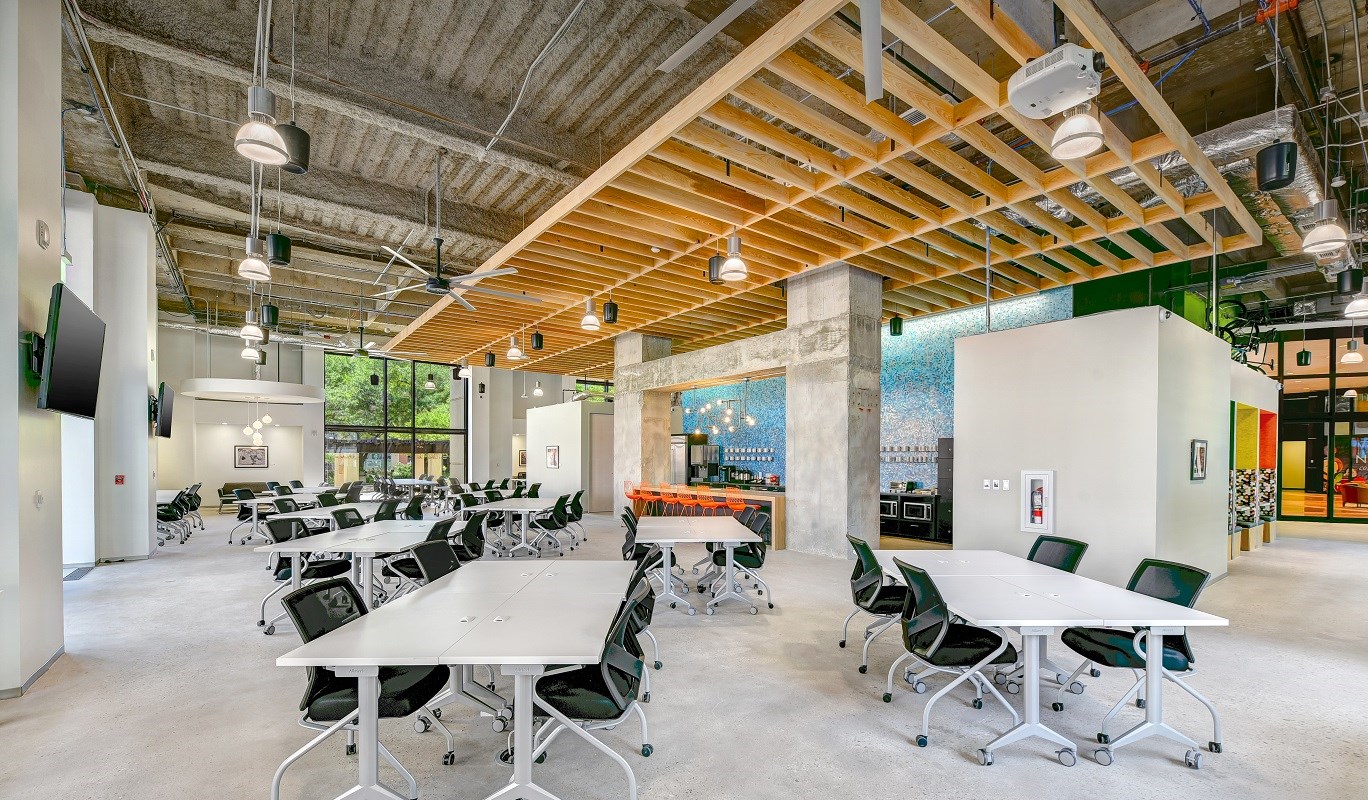 A-M-A-Z-I-N-G – the word that best describes the coworking place at TechSpace. This 8,000 square feet beauty was designed to be a flexible, modern and creativity enhancing coworking space in the heart of the Central Business District of Austin.
If you love open space concepts, there is a chance you may fall in love with this coworking place. The 25-foot ceilings and the wall to wall windows create a magnificent environment for freelancers, young entrepreneurs and anyone who is tired of working in a boring cubicle.
TechSpace members have access to professional office equipment and conference rooms. They can relax in the lounge areas, have lunch in the kitchen or take a breath of fresh air on the outside deck (don't worry, there is wifi connection too).
Bonus tip: TechSpace has the ideal location, in the heart of the business center. You'll find restaurants and pubs at every corner and public transportation will not be a problem for you if you decide to work here.
Galvanize – Austin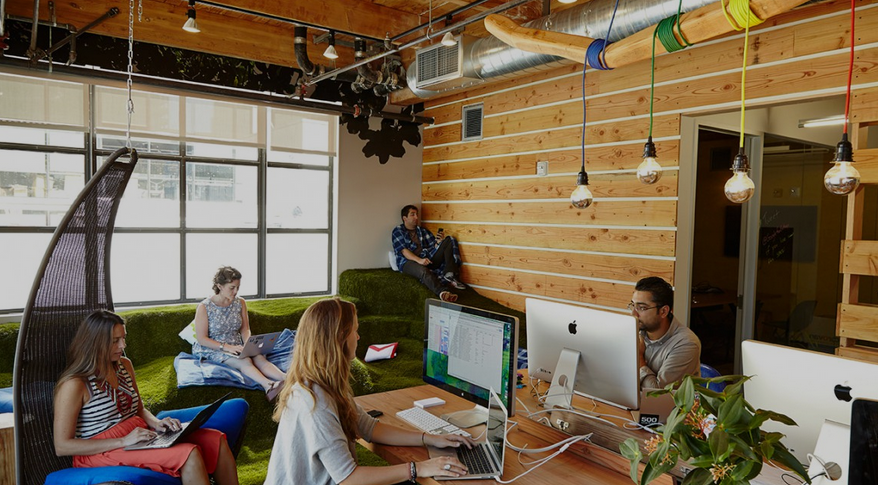 Glavanize is a coworking space that allows you to grow and learn from other professionals in different areas of activity. Gathering open minded, hardworking entrepreneurs and freelancers, the community is constantly developing and striving to accomplish its goals.
Galvanize Austin offers fully equipped offices and all the amenities you could need, from high speed wifi to light snacks. What makes this location truly awesome is the fact that you are a few minutes away from some of the best restaurants and pubs in the city within reach.
Interesting fact: If you are searching for a new team member but you don't want to go through all the hassle of recruiting, Galvanize can help you: all you have to do is post the open job opportunity and they will find the right candidate for you.
Key Takeaway
Working from home is not always the best choice: your internet connection may be low and there is laundry that probably needs to be taken care of…
Working in a traditional office is not as distracting, but it can reach to a point where it becomes boring. And before you know it, you become less enthusiastic when it comes to your work…
If you are planning to visit Austin but you don't want to lose track of your work, you can become a member of one of these five amazing coworking places. Which one will it be?