While best known for Hollywood and its urban sprawl, there's a lot more to LA than the entertainment industry and long commutes. In recent years, Los Angeles has grown to become one of the top startup hubs in the world.
Los Angeles may not be San Francisco, but it doesn't need to be. Though LA isn't cheap, it's still significantly more affordable than Silicon Valley. Los Angeles also benefits from many of the best colleges in the US being located nearby.
With graduates often wanting to stay in the area, there is no shortage of local talent available for hire. It's also easier to keep your team together because there are less competing startups ruthlessly attempting to poach your best team members.
Whether you're involved in fashion, entertainment, retail or tech, Los Angeles has opportunities for you. Here are 5 of the best coworking spaces in LA to help you maximize your creativity and productive output.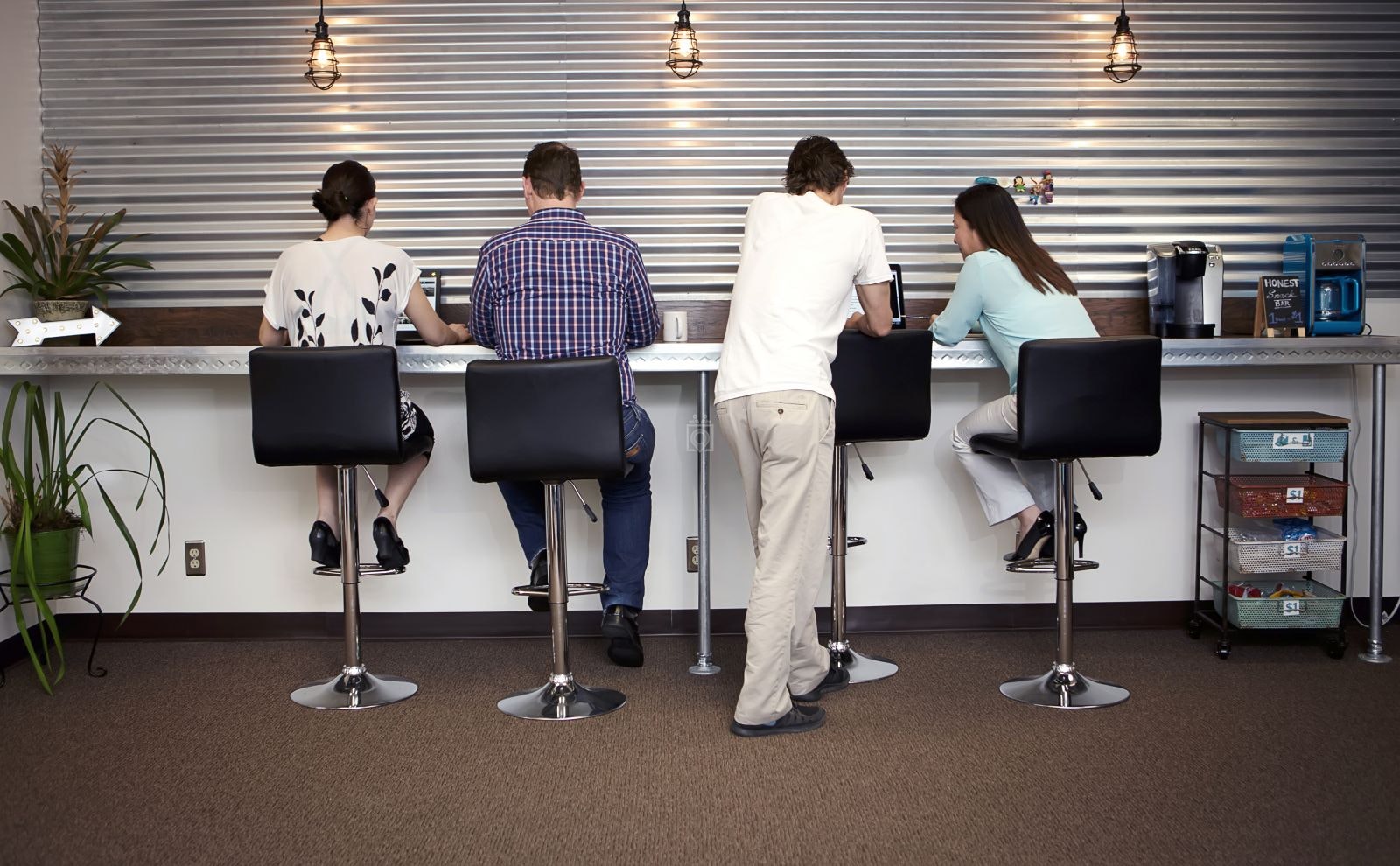 You've no doubt heard that people from LA are pretentious. We're not here to debate the merits of that stereotype. What we will say, however, is that LAX Coworking is the least pretentious coworking space in the city.
In fact, they even call themselves 'your unpretentious coworking space.' If you're looking for a welcoming workspace in a city known for being cliquey, LAX Coworking is your best option.
Authentic connections are made at this space each day between startups, freelancers and entrepreneurs. The friendly community will make you excited to come to work and you'll find your network expand almost effortlessly over time. There's more to LAX Coworking than just its community, however.
The workspace also features comfortable ergonomic chairs, free coffee, tea and speedy wifi. One underrated amenity of this space is the chalkboards walls and whiteboards it provides. These complement the supportive community and make LAX Coworking the perfect place to collaborate and brainstorm new creative ideas.
While no workspace is perfect, LAX Coworking is one of the best coworking spaces in LA for newcomers to the city.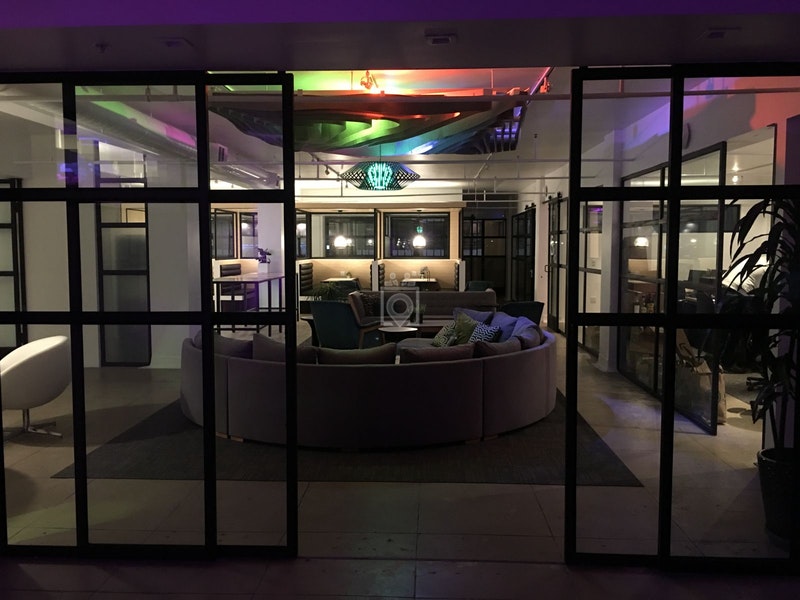 The Collection is a 9th floor workspace that was designed to give professionals a flexible, yet sophisticated workspace in the downtown LA area. While members of the space span almost every major industry, the majority of The Collection's members work in architecture, design, digital arts, real estate, film or apparel.
Regardless of what you're working on, however, you'll draw inspiration from your working environment. Both hot desks and private offices are available. You can choose to work in the manner most suitable for you.
We recommend the private offices in particular. The private offices use custom steel framed glasses and light wood partitions to provide privacy between the offices without reducing your work area's quality of light.
While The Collection boasts standard coworking amenities such as coffee, blazing fast internet and meeting rooms, none of those are our favorite membership perk. Most of all, we think you'll appreciate The Collection's excellent event space.
For one, the space is able to accommodate up to 200 people. Beyond that, it comes equipped with a professional grade SONOS sound system, a Phillip's HUE multicolored lighting system, multiple televisions and wait for it… a dual tap kegerator (basically, a special refrigerator designed to keep beer fresh).
Whether you need a place to host networking events, seminars or a celebration space for your company's end-of-year party, The Collection's event space is the place to do it.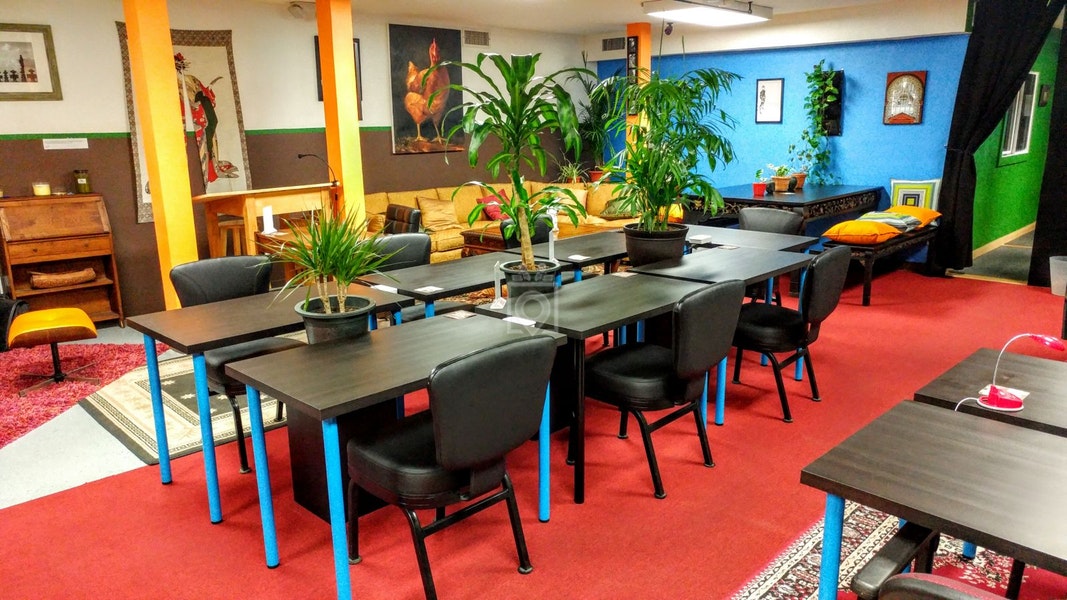 The Muse Rooms is our most recommended space for creative individuals who thrive in quiet distraction-free spaces. This coworking space is perfect for those more on the introverted side. The coworking area has a fairly strict quiet policy. This allows you to focus deeply on your projects.
Of course, The Muse Rooms recognize that client calls and collaborating are sometimes necessary. A separate area has been designated for louder or more social activities.
Your membership at this space will include free wifi, snacks, coffee, tea — the usuals. The Muse Rooms also offers some less common amenities including free printing (20 pages per day), and  three guest passes for a friend or coworker to try out the space.
While The Muse Rooms isn't the most exciting workspace, not everyone is looking for that. If you want a quiet workspace that prioritizes your ability to focus above all else, be sure to ask The Muse Rooms for a free day pass here.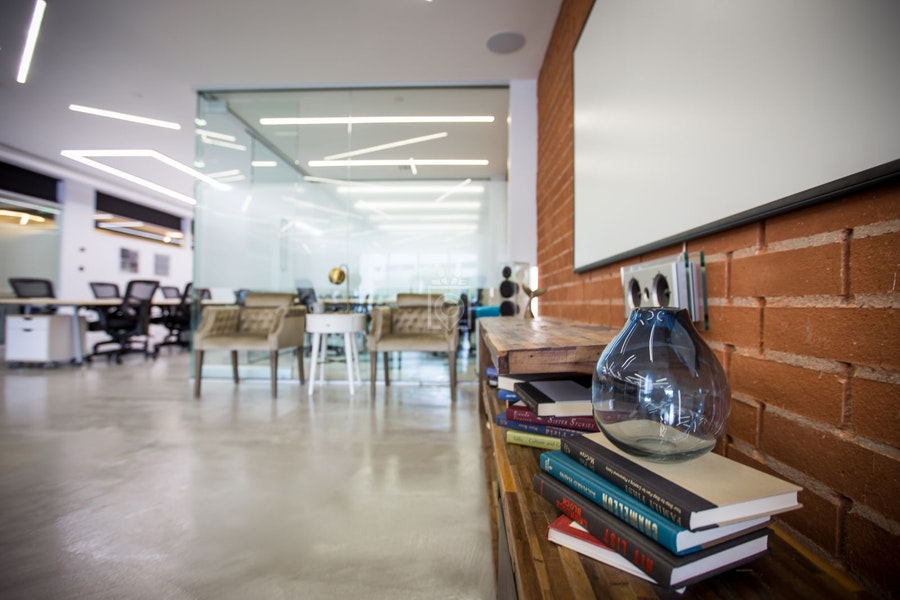 Whereas The Muse Rooms was the place for people who enjoy working in silence, dots SPACE is an excellent coworking option if you're most inspired by big ideas and the future. Dots SPACE is full of forward thinking startups and entrepreneurs that are constantly thinking about what's going to be the next big thing.
If you are energized by collaborating with other talented people, and if you feel motivated to hustle by hearing other hustlers' plans to change the world, you'll love working at dots SPACE.
Members enjoy wonderful facilities like an organic kitchen (with water organic tea, fruit, coffee and espresso provided), fully equipped desks, comfortable chairs and FAST fiber internet.
True to its vision of being a future space, you're even able to control your entire work environment with your phone. Getting up from you chair to close the door, change the song or brighten the lights is a thing of the past. All of those things can be managed from your phone — without you even having to stand up.
Dots SPACE is an all-inclusive, no hassle workspace that offers plenty of stimulation that'll energize you to produce your best work each day.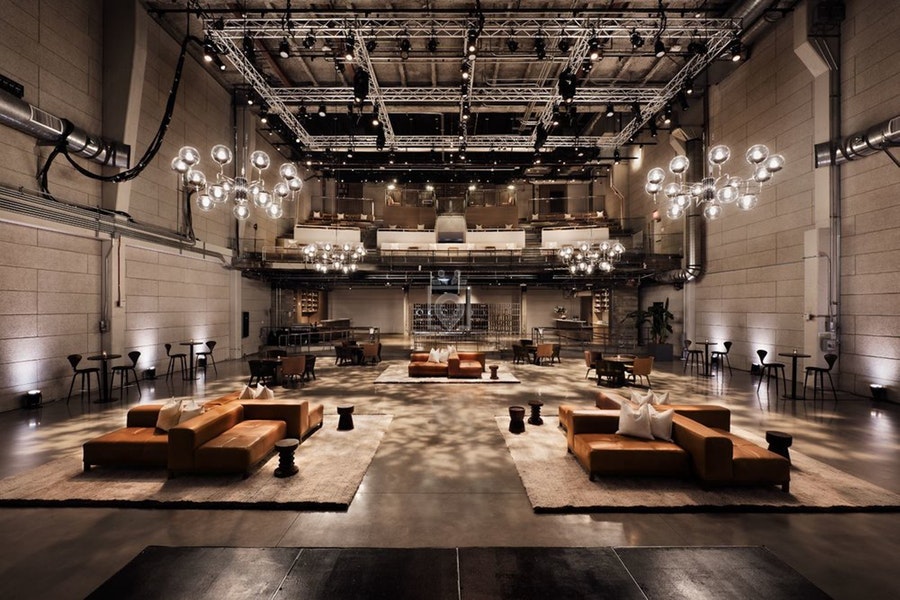 NeueHouse is a private work collective in Hollywood. It is famous for having been a favorite workspace of many legendary creative individuals such as Bob Dylan, Joyce Carol Oates and Lucille Ball.
Housed in the 1938 CBS Radio Building, Neuehouse features seven stories of workspaces, an on-site restaurant, two outdoor decks, sound stages and even recording studios. While Neuehouse clearly offers amenities galore, it hasn't neglected its work area.
The workspaces feature large chandeliers, North African decorative elements and giant windows to ensure you get your daily dose of the warm California sun. If you're looking to rub shoulders with Hollywood's top names in design, fashion, publishing or architecture, Neuehouse Hollywood is the place to do it.
While membership is by application only, you may never find another coworking space as worth applying for. We guarantee that if accepted, you'll inevitably draw great inspiration from the space's elite community and wonderful interior design.
By going to any of these spaces, you will get to experience coworking life in LA like never before. If we didn't mention your favorite LA coworking spot, be sure to comment below and tell us which one piques your fancy!