Looking for coworking spaces in Ho Chi Minh City? We're not surprised. There are an endless amount of reasons Ho Chi Minh is a great coworking destination.
For one, Ho Chi Minh City (also known as Saigon), is one of the world's most affordable places to live and travel. These are real prices from someone that has lived in Ho Chi Minh City the last several years:
$8 — Budget hotel in the city center.
$2 — 30 minute motorbike taxi ride across town.
$6 — Two movie tickets in a modern movie theater in any of the city's malls.
$350 — Average monthly expat price for a studio apartment including cleaning, laundry, and internet.
As you can see, Saigon is the perfect place to bootstrap your business. Of course, you won't just love this city because it's cheap.
Saigon is also home to great people. Whether you're looking to hire local talent for pennies, or network with other entrepreneurs, it's easy to build an amazing network in Ho Chi Minh City.
We'd love to get deep into the food scene, but you'd be left with a 3,000 word article to read if we did 😉 To keep things short… delicious. Affordable. Interesting. Vegetarian-friendly.
Finally, let's get back to business. The great thing about Saigon is that there are thousands of places you could potentially work each day. Saigon has one of the world's best coffee scenes, and the city's internet speeds are pretty darn good as well.
In fact, if you live in Ho Chi Minh City it's possible to work only in coffee shops.
There are HUGE benefits to joining one of Saigon's coworking spaces, however:
— Less noise (coffee shops are social venues in Vietnam).
— More amenities.
— Being plugged into a dynamic community of both foreigner and local entrepreneurs.
With over 45 coworking spaces in Ho Chi Minh City, you have no shortage of coworking options. To simplify your search, however, here are 5 of the best places to work in Saigon.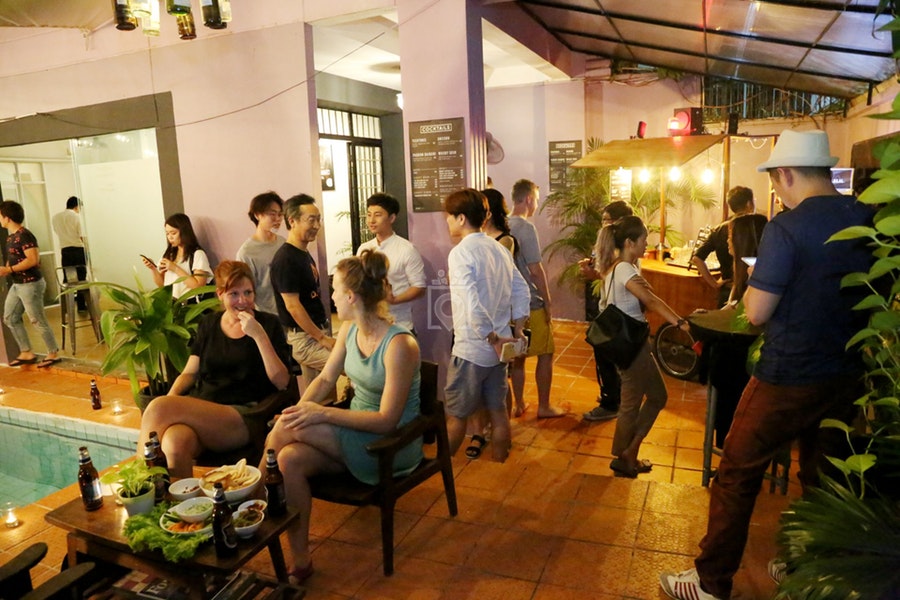 Start Coworking is a neat coworking space located in a "hem" or alley many wealthy Vietnamese and expats live in. One benefit you could potentially enjoy as a member of this coworking space is a virtually nonexistent commute.
There are dozens if not hundreds of rooms for rent nearby. To find them, just walk around the neighborhood looking for signs that say "Phòng Cho Thuê" or "Room for Rent".
Better yet, eliminate your commute altogether with Start Coworking's on-site accomodation package that includes a spacious room and unlimited coworking access!
While open to members in various industries, Start Coworking's community will be especially valuable to you if you're looking to connect with tech entrepreneurs, developers, or designers living in Saigon.
Start fosters strong community bonds with (optional) daily community lunches cooked for just $2 per person. The space also hosts regular networking parties too. Who doesn't feel like a winner drinking cocktails and lounging in a private pool after a long day of work?
To take advantage of blazing fast wifi, networking, and all the other community perks at Start Coworking, grab your free day pass here.
Located in District 4 (a more local part of town), CirCO Coworking's mission is to do everything it can to help you make progress on your goals and eventually achieve your dreams.
CirCO Coworking offers several areas for members. There's a flexible desk zone, an event space, a conference room, meeting rooms, and more!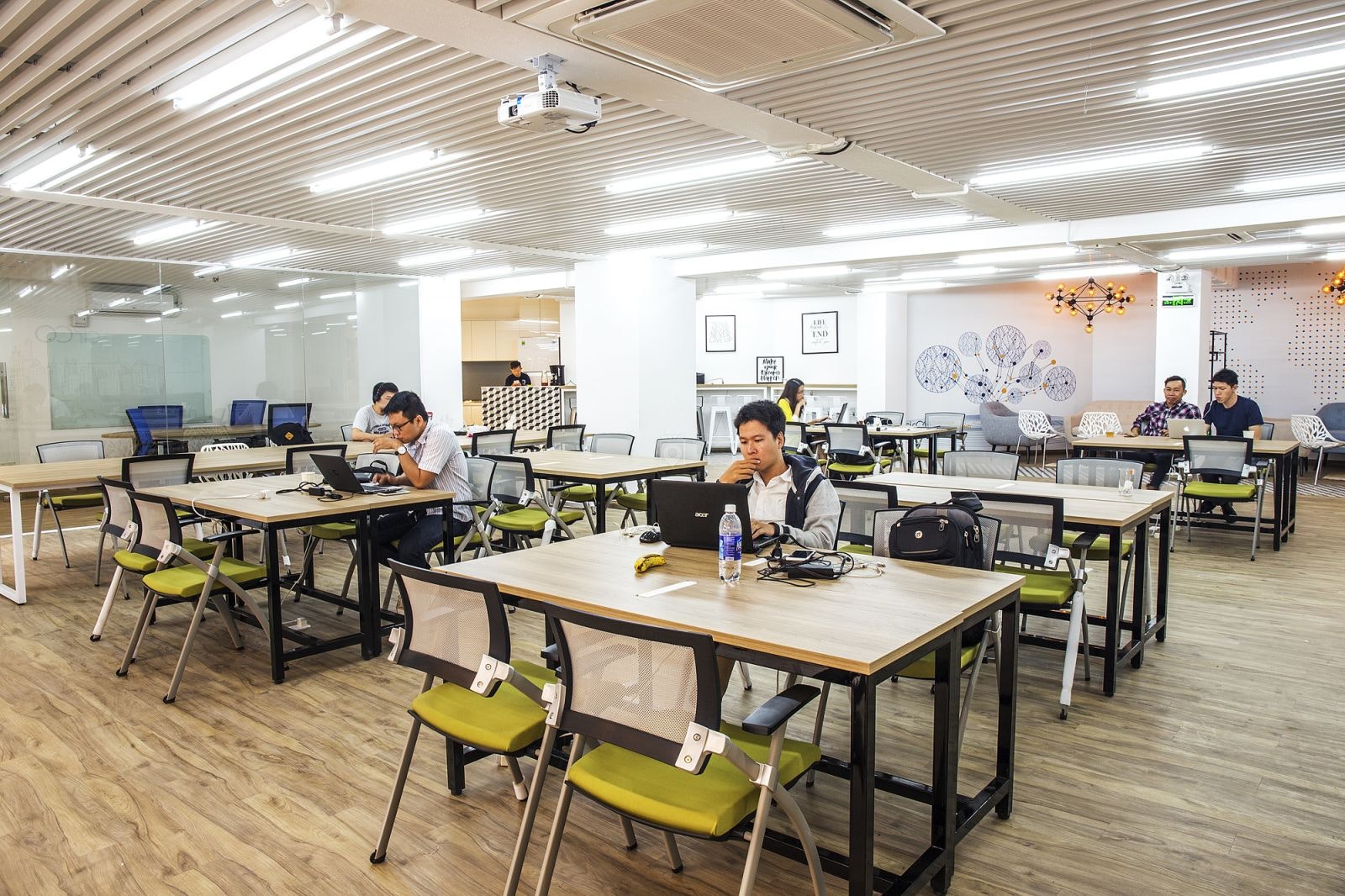 CirCO also offers several services to help you set up your business in Vietnam. Whether you need legal, or cultural advice, you'll receive plenty of it from CirCO's consultants. The space also offer mail-handling and reception services so you don't have to burn mental energy wondering when that package is going to arrive.
The other cool thing about CirCO is that it offers no shortage of amenities. Standing desks, 24/7 member access, a Skype room, free coffee, and more.
Apart from all this, CirCO's interior design is both classy and comfortable. You'll be proud to host meetings with clients at this coworking space.
Bonus Tip #1: As a member of this space you'll get a 50% discount on a gym membership on the building's 3rd floor gym.
Bonus Tip #2: CirCO has another coworking space in District 1 (Ho Chi Minh City's central district).
Obama visited this coworking space in 2016.
That should tell you a lot about how influential DreamPlex is in Saigon's startup environment. DreamPlex is probably Saigon's most famous coworking space amongst expats.
It's also one of the city's most luxurious coworking spaces. If you're looking to work alongside Vietnam's brightest minds, and Ho Chi Minh city's most promising startups, this is the space for you.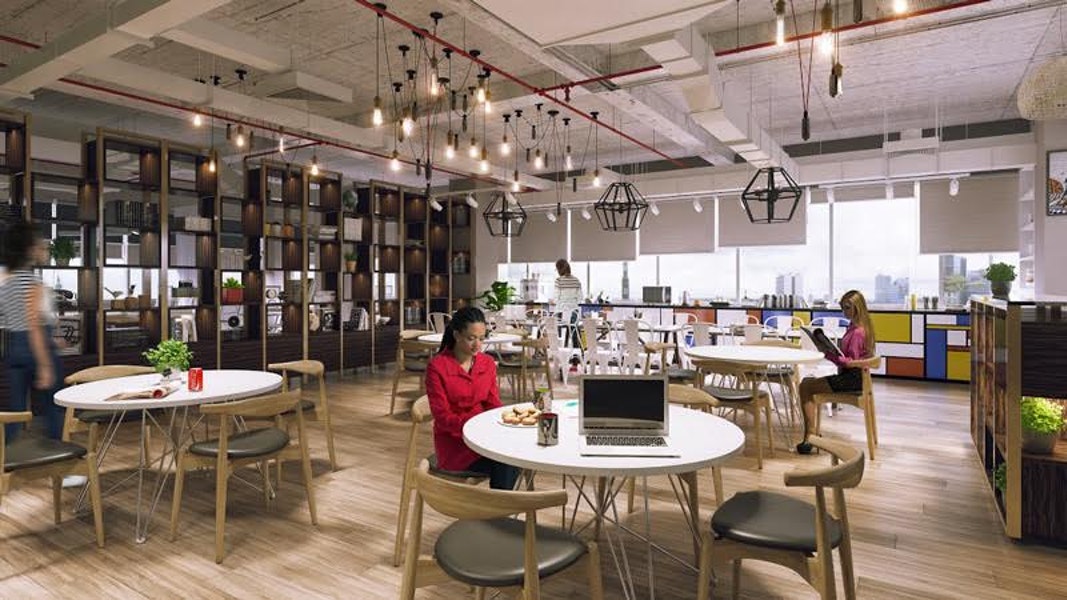 A unique feature of this coworking space is that it offers sofas to help you get a comfortable nap in during the middle of the day.
DreamPlex also offers free beer.
We'll leave it at that.
Workyos is located in District 10. This area of the city is more affordable than District 1, while still offering you close proximity to any services you'd need around the city.
Back to Workyos.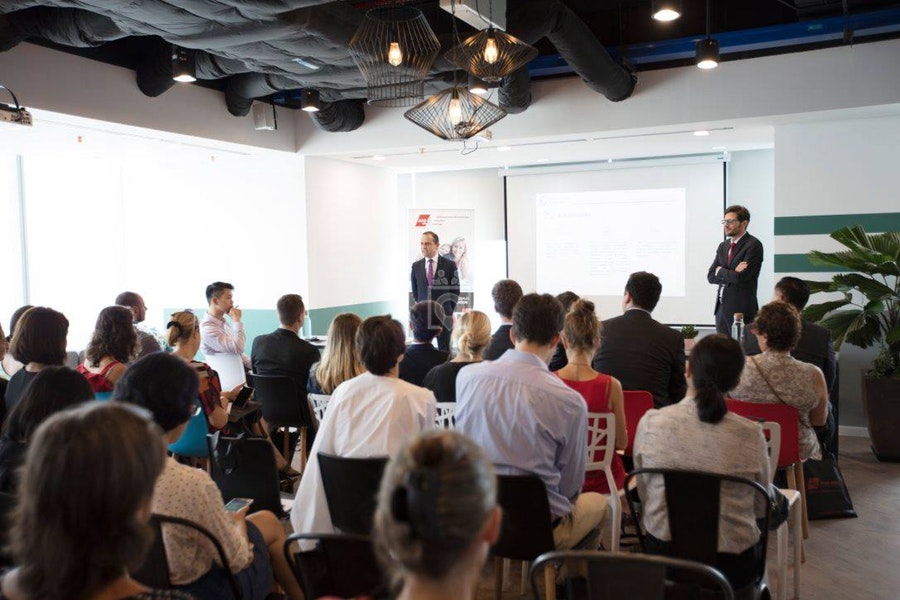 If we had to describe this coworking space in one word, we'd choose enthusiastic. From the daily greetings from reception as you head to your desk, to the space's regular events (Christmas party, Women's Day, Neighborhood Day, etc.), you'll never be short on enthusiasm as a member of Workyos.
With high speed internet, a work area designed for comfort, and sweet 12th floor views of the sunset, Workyos gives you everything you need for a productive day of work too.
For a full list of amenities and a free day pass, visit Workyos' coworker.com page.
The Hive Saigon is a beautifully designed workspace located in the heart of D2. This coworking space occupies 3 floors in a newly built commercial building.
Apart from its location in Saigon, The Hive also has coworking spaces located all across Asia. Whether you're in Bangkok, Hong Kong, Singapore, your Saigon Hive membership will give you access to other Hive locations when you travel. #CoworkingPassport

Plus, you're unlikely to have financial issues after joining this space. The Hive has an excellent community for you to network with. The space also gives you all the goodies you need to produce your best work yet, and take your income to the next level:
Skype rooms — for private calls.
Fast internet — to work efficiently.
Free coffee — for energy.
Silence — to help you focus on your work.
Ergonomic chairs — to keep you comfortable all day long.
Sold?
You should be. But… let's make it an even sweeter deal and eliminate the risk for you. One day of free coworking at The Hive Saigon.
Conclusion
There are so many good Ho Chi Minh City coworking spaces. The above are just a few of our favorites. Want to learn more about Vietnam's coworking scene? Check out our article about a couple that runs a coworking space in Nha Trang.