For years, coworking has remained a major buzz-word in the real estate and property industry. New players enter the market on a weekly basis, aiming to make their mark on the next in-demand location for companies and business travelers in cities around the world. 
From landlords constructing purpose-built spaces in vacant tenancies to government-run incubator hubs, it's safe to say the coworking industry is growing more saturated by the day. And with a saturated market comes a variety of choices for freelancers, remote workers, and startups looking to call a shared office space home. 
While having an array of choices can indeed be a good thing, it can also be a stumbling block when selecting the most suitable coworking space for your particular business model. How can you know which type of space will be best for your productivity? What if the space you choose isn't conducive to the workload you are responsible for? 
One coworking brand in particular — Servcorp — makes it simple to choose the right coworking setting, thanks to their unique features on offer at each of their 160+ locations around the world. For over 40 years, Servcorp has extended solutions that not only save businesses time and money, but also reinforce portability.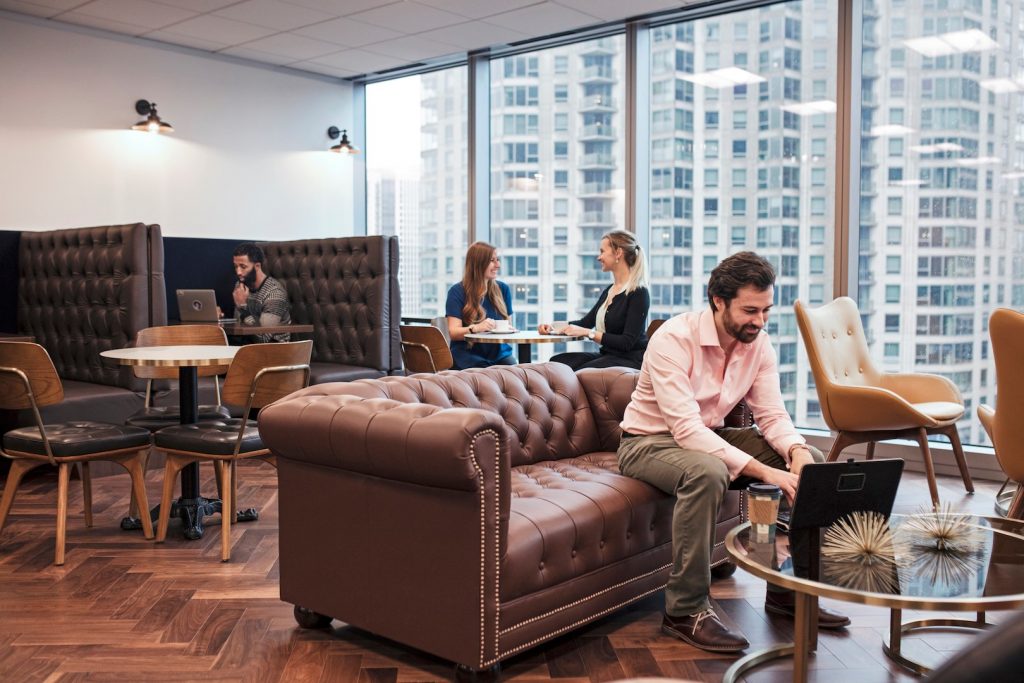 Since the brand's founding in 1976 in Sydney, Servcorp has operated with the mission of providing the best and most flexible workspace solutions in the industry. 
If you happen to be looking for a coworking space to call home, check out these four special features of Servcorp's spaces that you won't get anywhere else:
1. Unrivalled IT Solutions
To thrive in today's digital environment, businesses need simple information technology (IT) solutions that work. Servcorp has invested over $100 million in building a global, interconnected data network to give members immense capabilities at a low cost, including Cisco end-to-end voice calling, an in-house ISP, and a Tier-I managed internet service at every coworking space location. Joining Servcorp will give you instant access to an IT infrastructure comparable to large, multinational companies. With two mobile applications, Servcorp makes it easy to make calls no matter where you are in the world and book meeting rooms or hotdesks in real-time. Not to mention, Servcorp's expert IT team is always available to answer ad-hoc support requests or tailor-make IT packages to meet your business' needs.
2. A Community to Work With
By choosing to work from one of Servcorp's spaces, which are currently on offer in 54 cities in 23 countries, you will gain access to a dynamic community that you can collaborate with and add to your network. As a Servcorp member, you will become part of a community of over 40,000 global imaginers, who are passionate about getting to know other entrepreneurs and share business insights. For this reason, Servcorp's coworking spaces are more than just a shared office—they're the perfect places for engaging with a new community of like-minded individuals who will become your new "work family." 
3. A Receptionist to Answer Your Calls
One of the most unique features of Servcorp's coworking spaces is having the option to select certain "add-ons" to your membership depending on your needs. Special "add-ons" like a local address, phone number, and industry-winning technology infrastructure can be especially beneficial as you decide to "level up" your business. As a member, you'll gain access to these and other Servcorp services at a discounted rate. Plus, Servcorp even offers reception services to answer and document incoming business inquiries. This can be a huge time-saver as you continue to generate interest, attract new customers, and grow your company. 
4. A Home Base for Every Stage (and in Every Location!) 
When you sign up for a Servcorp membership, you don't just gain access to one space. Members are able to access both their "home" coworking space and all 160+ Servcorp locations spanning the globe. 
"There are very few coworking spaces that are designed to meet the needs of a new startup to a long-standing Fortune 500 company," said Rebecca Devlin, Servcorp's Sales Director. "Servcorp not only supports startups at the incubator stage but all the way through to a mature, thriving business with solutions to assist at every step of the journey. It's safe to say you won't be hit with a ping-pong ball in the middle of a pitch meeting at Servcorp!"
Whether you have a conference one week in Berlin and a quick client meeting in Auckland the next, Servcorp's members are able to use and embrace any of the brand's spaces at anytime. Additionally, Servcorp's spaces meet the needs of businesses at every stage of growth.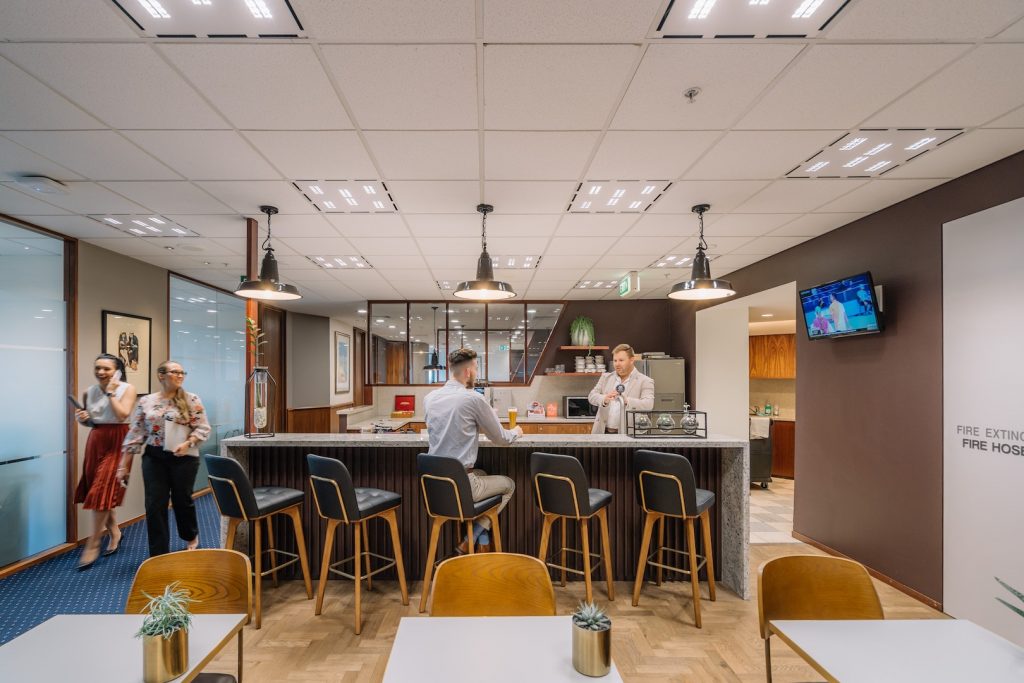 Servcorp offers a best-of-both-worlds scenario for remote workers and enterprises alike. Whether your coworking needs include a full-scale team to delegate tasks to or simply a desk to call your own, Servcorp's coworking spaces provide access to unique solutions that can't be found with other brands.
Have you utilized a Servcorp membership in the past? Comment below and share your experiences with Servcorp's unique features!