Most Europeans and Americans are looking to escape the cold when they travel to Asia. The thought of taking a trip to popular tourist destinations like Bangkok and Bali can offer a comforting mental escape when we're trapped in the middle of a long Chicago or Helsinki winter.
As they say, familiarity breeds contempt. When you're stuck somewhere cold, it's only natural to want to escape to somewhere warm. Did you know, however, that in Southeast Asia many local tourists actually prefer to travel to cold Asian cities?
Having lived in Saigon (Ho Chi Minh City), Vietnam for the last few years, I've heard countless locals tell me about their dream of taking a vacation to somewhere with snow.
It's understandable one would get sick of the heat after years of sweating the moment they stepped outside!
Whether you need a break from the heat and humidity of your city, or you're just a lover of frosty weather, here is our list of the 4 best cold Asian cities to cowork from.
There are a lot of reasons to visit China's capital city. First, consider Beijing's deep history and the interesting cultural experience you'll have. Second, look at Beijing's dynamic economy and the abundance of opportunities it has for expatriates.
If you visit Beijing during the winter months (December-February) you'll also be rewarded with temperatures below freezing, cheaper flights and usually less smog than the summer months.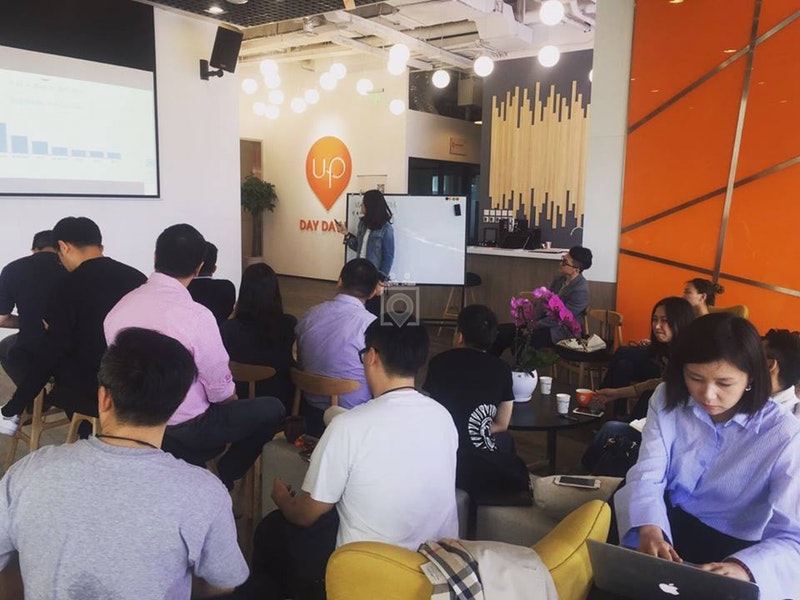 Once you're in Beijing, we would recommend working from the DayDayUp coworking space. DayDayUp is probably the most international coworking space in all of Beijing. You'll enjoy the ability to connect with DayDayUp's diverse community during the space's multiple weekly events.
Of course, you may not even need those community events to build your network. Consider that DayDayUp is surrounded by huge global companies such as Uber, Airbnb and LinkedIn all within just a 1 km radius of the space.
Yet, those are just peripheral benefits of a DayDayUp coworking membership. The core service DayDayUp provides is an excellent work area packed with useful amenities.
As a member of DayDayUp you'll enjoy working in a beautiful space with high speed internet, free premium coffee, bookable conference rooms and all of the standard shared office supplies and equipment you'd grown accustomed to in your old cubicle life.
Beijing is an exciting place to be right now, and there's no better place to experience hustling in Beijing than the city's DayDayUp coworking space!
While it gets pretty warm in Sapporo during the summer months, Sapporo is one of the cooler cities in Japan during the winter. From December to March, it's extremely common to see snow in Sapporo.
So common in fact, that the city even has its week-long Sapporo Snow Festival each February. That festival is one of Japan's most famous with tourists pouring in from all over the world to see the hundreds of impressive ice sculptures and statues.

Of course, we haven't even mentioned that Sapporo is home to one of Japan's oldest and most famous brands of beers!
Let's remember that we're in Japan though. While drinking is part of the culture, the Japanese people are also incredibly disciplined. If you want respect in this country, you need to get your work on before you get your slurp on.
Fortunately, Sapporo is home to a couple quality coworking spaces. One we'd recommend checking out is Dorinoki. Located near the Odori station, Dorinoki offers a spacious work environment for its coworking members.
With meeting rooms, affordable membership fees, a business lounge and lockers available for rent, Dorinoki has everything you need to be productive! If you're looking for a frigid winter escape in Asia, Sapporo should be on your list.
Seoul is widely considered to have the fastest wifi in the entire world. That's a pretty good start to any city's coworking resume. Seoul also has one of the world's best public transportation systems and an abundance of delicious dishes to try.
Seoul's coworking scene is extremely active with several dozen spaces operating throughout the city. We recommend checking the scene out during January when the mean temperature hovers around -2.4°C (27°F).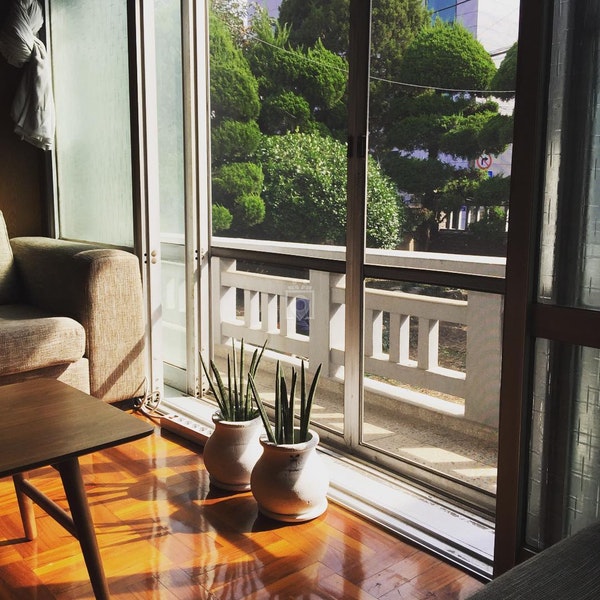 It would be hard for you to go wrong with a coworking membership at Hive Arena. Hive Arena is one of the most international spaces in the city with members from Spain, Japan, the US, UK, France and more.
A unique aspect of this space is its excellent infrastructure. With otherworldly fast internet, dual monitors and 3D printers, you'll feel like you're working in a futuristic office from 2028. That's pretty fitting considering that the community strives to do work that'll make a difference in the world for years to come.
And just to put it out there, Hive Arena memberships include free beer. No more trying to sell you on a membership necessary 😉
Although it's not the capital of Turkey, Istanbul is Turkey's largest city with a population of 15 million. In addition, Istanbul is the only metropolis in the world that spans two continents (Europe and Asia).
Istanbul has impressive architecture, a low cost of living, and excellent accessibility via air. The city also often enjoys significant lake-effect snow during January, if you're about that ice life.
As far as places to work, we'd recommend Olmadık Projeler Atölyesi, which translates to Unusual Projects Atelier. Formerly known as Tablet & Coffee, this coworking space's former name was well warranted.
Locals say that Unusual Projects Atelier has some of the best coffee in all of Istanbul. Apart from that, the Atelier coworking space also features ergonomic chairs, a printer/scanner/photocopier and sound/video recording equipment.
In other words, if you're looking for a social work environment in Istanbul that'll help you produce your best creative work yet, Unusual Projects Atelier is the space for you.
Conclusion
Although most of Asia has warm tropical weather, there are clearly some great coworking spaces in cold Asian cities. Next time the heat and humidity get to you, book a flight and take a coworking holiday to one of these destinations!