Philadelphia or "Philly" is a great coworking destination as well as an excellent city for professionals if you want the best of big city American life without the crazy expenses of NYC and San Francisco.
With a population of 1.58 million, Philadelphia is the 6th most populous city in the US. Many residents say Philadelphia is a perfectly sized city.
The city is large enough to have all the excitement you could ask for. Philly is represented in all four major American sports leagues (MLB, NBA, NFL, and NHL). The city's large population also gives it a bustling economy.
If you're looking to build a career in financial services, health care, biotechnology, IT, manufacturing, or tourism, Philadelphia should be on your list.
While having no shortage of opportunities, Philadelphia isn't so large as to have major pollution problems like Los Angeles or Mexico City. In fact, Philadelphia is ranked the fifth most walkable city in the US because of its urban density and relatively good air quality.
Philadelphia is a city everyone should visit at least once. Whether you're a tourist enjoying Philly for its historical significance, a student at one of the city's countless universities, or a young startup founder, here are 4 of Philadelphia's best coworking spaces.
CityCoHo is a Philadelphia coworking space that focuses on sustainability, innovation, and entrepreneurship. If your startup or company is focused on changing the world for the better, CityCoHo is a perfect place to meet like-minded individuals.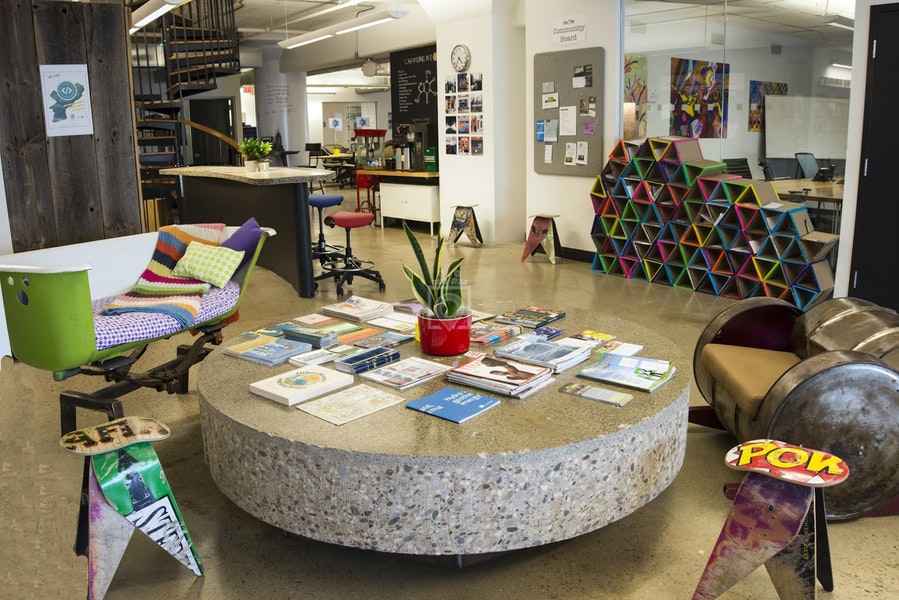 The nice thing about CityCoHo is that it offers the perfect balance between coworking, networking, sustainability, and social education. In other words… you're not going to fall behind on your work just because you're focused on working in a sustainable manner.
Likewise, it'd be difficult to hustle unethically and achieve empty success as a member of this extraordinary community. Whether it's the monthly happy hours, networking events, or documentary screenings, CityCoHo will challenge you to become your best both professionally and personally.
This coworking space also brings all the goods you need to get sh#% done! Here are a few of the amenities provided by the space:
— Blazing fast 1Gbps wifi
— Complimentary coffee and tea
— Ergonomic chairs
— Printer/Scanner
— Conference rooms
— Free bi-weekly meditation sessions
The list goes on and on…
If you'd like to try a day of free coworking at CityCoHo, grab your free day pass here.
Benjamin's Desk is a coworking space and community of startups, techies, creatives, and other independent professionals. Located directly in the heart of Philadelphia, Benjamin's Desk is the perfect coworking space if you need to regularly meet clients or out-of-town visitors.

More than just its location, however, Benjamin's Desk is a great place to work because of the environment it provides. Working from this coworking space is a comfortable and modern experience.
The work area is spacious and boasts neutral shades of cool grey and warm wood accents that calm the mind. This places you into a state highly conducive to producing excellent quality work.
In addition, Benjamin's Desk also gives you the option of working in whichever style suits you best. Whether you like the collaborative environment of working alongside others, or working with a bit more space and privacy, you'll find this coworking space easily accommodates you.
Of course, your membership at Benjamin's Desk includes all the features and supplies you'd expect from an office. Free coffee, fiber optic internet, a kitchen, a lounge to relax… you know the deal.
A small, but much appreciated perk of working from Benjamin's Desk, however, is that each workspace is also equipped with a glass whiteboard for brainstorming.
Most of all, Benjamin's Desk is a great place for networking. Most of the professionals and entreprenuers working at Benjamin's Desk have already "made it" to some extent.
Let's be honest. Memberships at this coworking space aren't cheap (they start at $599/month). This high barrier to entry, however,  ensures the coworking peers you establish relationships with are hardcore hustlers in their own right!
Design Hive is another upscale Philadelphia coworking space. In particular, this space caters to consultants, specialized professionals and entreprenuers. It is open 7am to 8pm Monday to Friday, with weekends also available by reservation.
If you want a 1st-class experience without the 1st-class price, Design Hive is the coworking space for you. Design Hive features a breathtaking reception area (think posh furniture and chandeliers), attractive meeting rooms, and comfortable workspaces.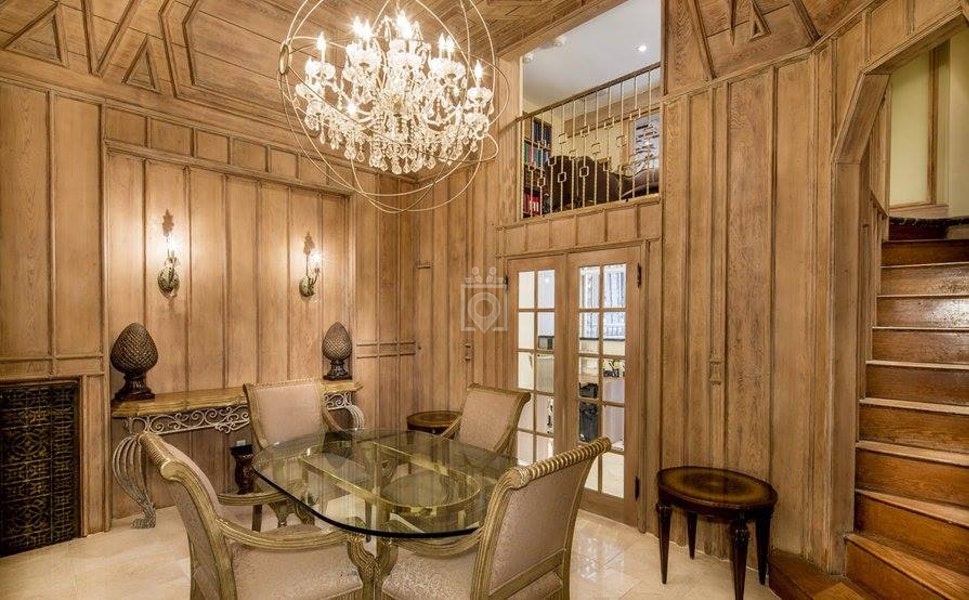 All of Design Hive was constructed to be aesthetically pleasing to the modern creative professional. Whether you need a meeting place to impress clients, or a beautiful work area that'll inspire your creativity, you'll find Design Hive fits the bill.
More than just beautiful, however, Design Hive is also a functional coworking space. Ergonomic chairs and reliable wi-fi ensure you'll work efficiently throughout the day. A kitchen and fridge are also available on-site to keep the hunger pangs at bay.
Oh, and one more thing…
Design Hive has an active community that leans toward ambitious graphic designers, interior designers, realtors, and project managers. With that being said, professionals in any industry are welcome to join.
More than anything else, the nice thing about this community is that it's welcoming without being a distraction. The members of this space will treat you like family. They'll always be there for you, but they also understand not to suffocate you when you have things to do.
Pipeline Philly is a coworking space in Philadelphia built to help you focus, collaborate, learn, and socialize. Pipeline Philly offers a variety of spaces that include private offices, dedicated desks, shared coworking areas, as well as a space to host events.
This coworking space has a spacious modern interior and an abundance of natural lighting. Pipeline Philly also offers excellent views of Philadelphia that rival any other coworking space in the city.

And if you're a caffeine junky… you can forget about joining any other coworking space in Philadelphia.
With a lounge, cafe, specialty teas, and organic coffee, we can honestly say that Pipeline Philly is the best coworking space in Philadelphia for getting your daily dose of caffiene.
To read all the information we've gathered on Pipeline Philly, visit their coworker.com page here.
Conclusion
We hope you've enjoyed our list of the top Philadelphia coworking spaces. Check out more city reviews and our latest articles about coworking in our Coworker Lab.