One of the world's top 10 cities in terms of global financial flow, Mumbai may be India's best city to do business in. Mumbai has a highly educated population of more than 12 million people hungry for success.
Whether you're working in the finance, media, service, or retail industry, Mumbai will have excellent business opportunities available for you.
This is particularly true if you're working on a startup. Mumbai has countless accelerators, venture capitalists, angel investors, mentorship opportunities and more. While it isn't the cheapest place in India to grow your team, Mumbai probably has the brightest talent in the entire country.
You'll be able to draw from an especially deep talent pool if you're looking for engineers or managers — two fields the local universities are known to produce great talent in. Plus, because they're young, these recently graduated individuals are often willing to take on some financial risk in order to work on an exciting project.
Of course, we wouldn't expect you to believe in Mumbai's startup ecosystem without any examples of the recent successes it has produced. Fortunately, you won't have to look far to find them.
Housing.com (house hunting utilizing algorithms), Quikr (an online classified ads portal), and Crowdfire (a social media analytics and scheduling tool) are just three recent products of Mumbai's startup scene.
If you're into coworking, collaborations, and startups, there's no question Mumbai is an exciting place to be right now. But, the promise of living in Mumbai isn't limited to just its business opportunities.
The city also has some nice lifestyle elements — street food that rivals world renowned Delhi, a cheap and reliable public transportation system, and a high degree of safety for women (at least compared to other Indian cities).
Whether you're a local, traveler, or expat, Mumbai has a lot to offer. Here's our list of the four best coworking spaces in Mumbai for you to hustle at so that you're able to enjoy the rest of the city on weekends — guilt-free.
Like most cities in India, Mumbai is very densely populated. That doesn't mean your workspace has to be crowded though. This is especially true if you become a member of Of10. With more than 6,000 square feet of space in a luxurious work environment, having your personal space invaded just doesn't happen at Of10.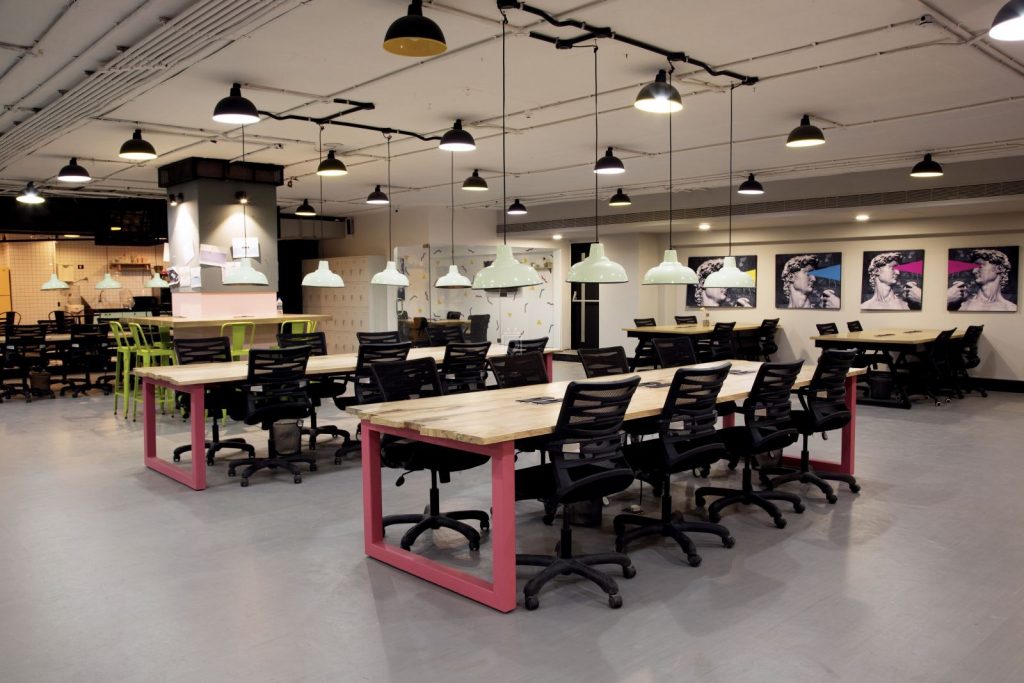 Best of all, it's not like Of10 is spacious just because it's in the middle of nowhere. This coworking space is actually located in the heart of Powai — a neighborhood many call India's Silicon Valley.
Above all else, however, Of10 is an excellent place because of its community.
The staff is knowledgeable, other members are excited to collaborate on projects, and the work area's charming decor and beautiful design combine to make Of10 a coworking space you'll be excited to come to each morning.
603 The CoWorking Space Bandra is a lovely coworking space that set out with a mission of helping professionals to seize the day and excel in all areas of their life. It'd be impossible to argue that the work environment they've fostered does anything but that.
Apart from being spacious and well-lit, 603 Bandra's work area also offers tables and seats that are comfortable to work at.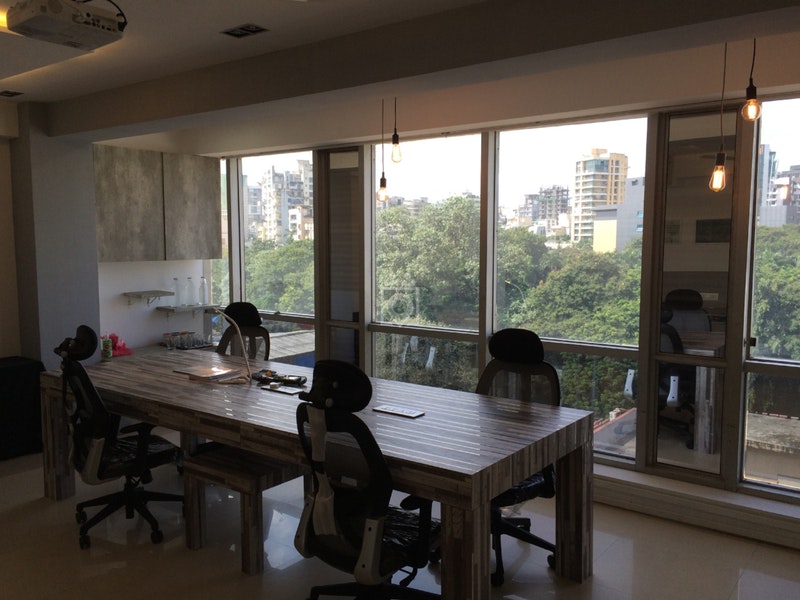 While the other members of the space are friendly, you'll appreciate that the work area is always quiet. This makes it easy to focus and work deeply on your most important projects.
This coworking space doesn't disappoint logistically either. A membership at 603 Bandra gives you access to the space's pantry, boardroom, projectors, meeting room, Skype room, printer/scanner, and more.
For a Mumbai coworking space that's both easily reachable by public transport and effective at taking care of all your logistic-related headaches, 603 Bandra is one of your best options in Mumbai.
Ministry of New was Mumbai's winner of the Coworker.com Members' Choice Award and has enough 5-star reviews that we could compile them all into a small book.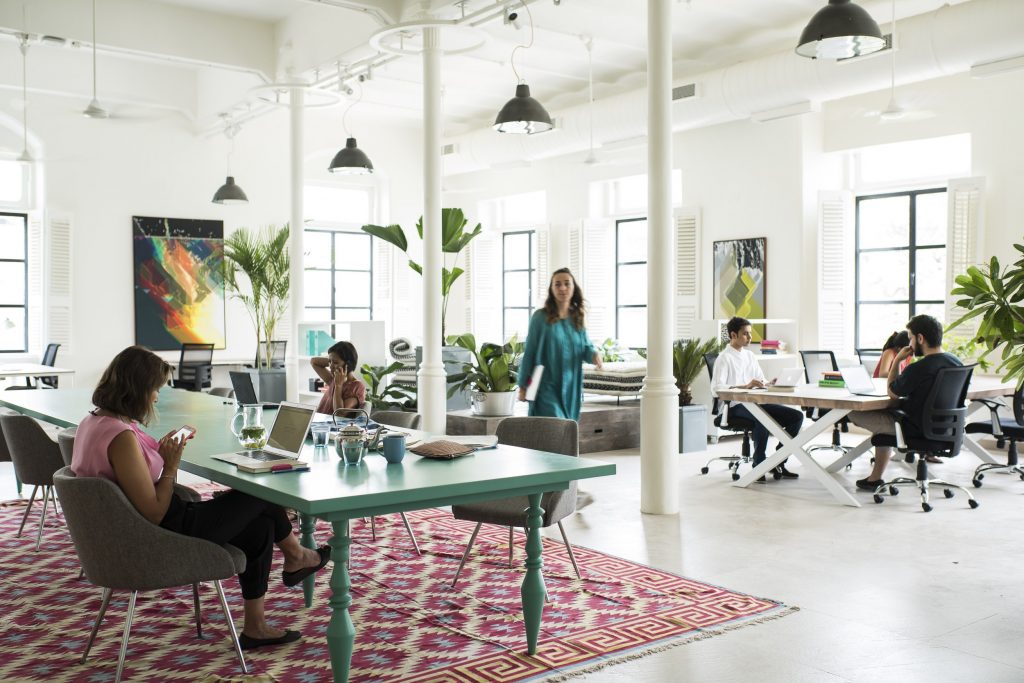 Ministry of New's philosophy is that a coworking space should be about functionality. Accordingly, this space focuses on plants, books, natural light, and a relaxing work environment over more flashy amenities such as Ping-Pong tables or free beer.
While we couldn't include all the nice things members have to say about Ministry of New (subscribe to our email newsletter and it may come as a downloadable ebook soon), here are a few big pluses of joining this coworking space:
— Blazing fast internet
— Tons of member-only events for fun and networking
— A library
— A courtyard
— High ceilings
— Tons of natural light
— Free coffee
— A quiet area that's actually quiet
Wow, sign me up now! That's the best part, even with Ministry of New's excellent reputation they're not trying any sleezy hard-sale tactics to try to get you to join their space. In fact, you can grab a FREE day pass to work at Ministry of New here.
While there are few coworking spaces we'd rate more highly than Ministry of New, the opportunities to get into the space on weekends or at night at limited. If you're looking for a 24/7 place to work, you'll either need to rent a private office at Ministry of New or check another space with more flexible hours like Of10.
Once you've hit the ground running and found some success in your career or business, the Mumbai coworking spaces we've listed above are hard to beat. Yet, if you're bootstrapping, or have a limited monthly income, some of them may be a bit out of your price range.

A membership at Ministry of New for example, hovers between $250-$300 USD per month (depending on the exchange rate).
While working in an upscale coworking environment has tons of benefits, it's important to be realistic about which coworking space is most appropriate for your current needs.
If you're looking for a pleasant coworking experience on a budget, look no further than Vorq Space Andheri. This space has positive vibes, a beautiful interior, and a nice location just 4 km from Mumbai's biggest international airport (Chhatrapati Shivaji).
In addition, the space also features an on-site cafe, fast internet, comfortable furniture, large windows, and a friendly community to energize you and help you get the most out of your workday.
Vorq Space Andheri memberships start at just 5,999 INR (Roughly $88 USD as of June 2018). Whether you're seeing if coworking is for you, working on a limited budget, or just don't need extra frills and would rather invest the extra cash into your business, Vorq Space is probably THE best value coworking space in Mumbai.
Coworking in Mumbai Conclusion
Know any other great spaces in Mumbai? Share them with us and the rest of the coworking community in the comments below! 🙂