With breathtaking historic castles, delicious Pierogi dumplings, and a stunning view of the Vistula River, Krakow is a cultural wonderland everyone should visit at least once in their lives.
As Poland's second largest city, Krakow is also one of the country's most important economic hubs. That's probably why the city has a growing startup scene with several incubators, accelerators, and venture capitalist firms.
This includes Google for Entrepreneurs, a Google incubator that's been sponsoring events and partnering with local dev teams in Krakow since 2013.
Note: We said partnering with local dev teams, not unskilled laborers with poor work ethics. Fortunately, finding quality workers in the local market is no difficult task. In fact, Krakow has one of the most talented workforces in Europe.
This is because the city is home to more than twenty universities and higher education institutions. The result is a highly educated workforce that pumps out thousands of graduating IT students each year.
A great startup and coworking scene isn't the only reason being in Krakow makes a lot of sense for ambitious young professionals and entrepreneurs.
Krakow also has low living costs, and modern infrastructure that allows you to live a high quality of life while still being able to bootstrap or reinvest funds back into your business.
From a lifestyle perspective, Krakow has friendly locals that speak a surprisingly good level of English. The city also has a solid public transportation system, and is dense enough that many people even choose to just walk everywhere they'd like to go.
For recreation, Poland offers some 30 museums and art galleries (including the National Museum which features works created by Leonardo da Vinci), as well as as an active nightlife scene with lots of pubs and an excellent rock music scene.
Of course, we're not saying Krakow is a perfect coworking destination. No city is. Fortunately, whether you have business to attend to in another country, or you're simply looking to switch things up, it's easy to travel from Krakow to other international hubs.
Krakow's airport is well connected and will send you off to London, Berlin, Paris, and more in a hurry.
If you're anything like most people, however, once you arrive in Krakow you won't be itching to travel for a long time. So settle in, enjoy everything the city has to offer, and get productive starting at these 4 excellent Krakow coworking spaces.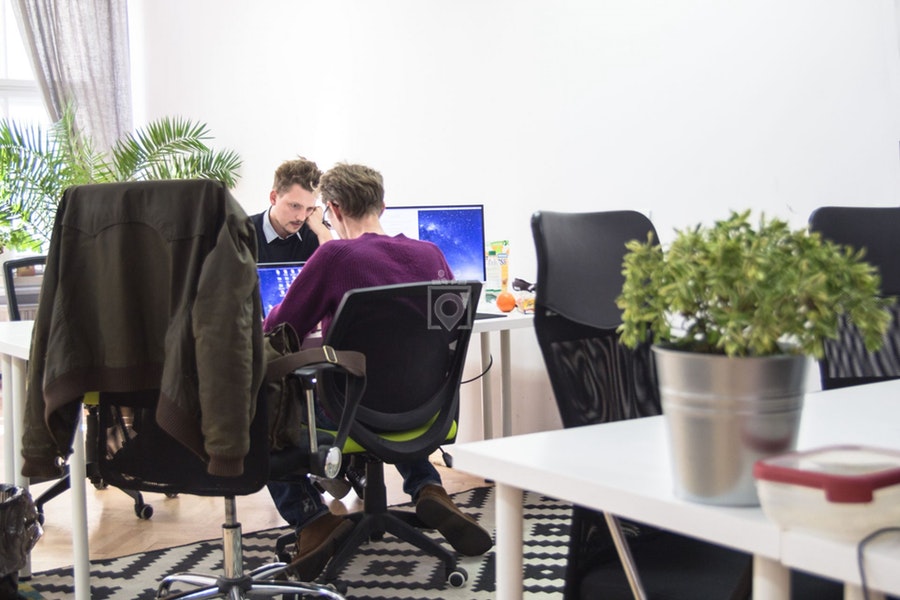 Cluster Cowork is one of Krakow's most popular coworking spaces. If you thrive on variety, this space will be perfect for you. Not only is this space surrounded by 100s of restaurants and historic buildings, Cluster Cowork is also diverse on the inside.
While the space prides itself on being Krakow's best tech focused workspace, the individuals in this space come from a number of different professions. The developers, designers, copywriters, content marketers, accountants, lawyers, and of course entrepreneurs, make Cluster Cowork a great place to network.
The community at Cluster will also keep you on your toes. While working alone makes it slack on your discipline and stray off the path of success, you'll find your coworking peers hold you accountable as a member of Cluster.
Despite Cluster offering a stimulating environment, it's important to note that by no means is it difficult to concentrate at this space. The work area at Cluster was designed to eliminate the typical distractions you'd experience working from home or your favorite coffee shop.
Apart from offering a spacious work environment with large windows and tall ceilings, Cluster also offers all the amenities you'd expect from a coworking space. Coffee, tea, fast wi-fi, comfortable chairs, meeting rooms, a copy machine, and more…
Studio Coworking is probably the best coworking space in Krakow to hold meetings. For one, the space has a friendly atmosphere and attentive secretarial staff that will make your guests or clients feel truly welcomed.
Beyond that, however, Studio Coworking also has conference rooms of varying sizes that can seat anywhere from 20 to 400 individuals.
We're not saying Studio Coworking is only a place to hold meetings though. This space is also a great place to work. It's central located and offers blazing fast wi-fi, bottomless cups of coffee/tea, and both sitting and standing desks.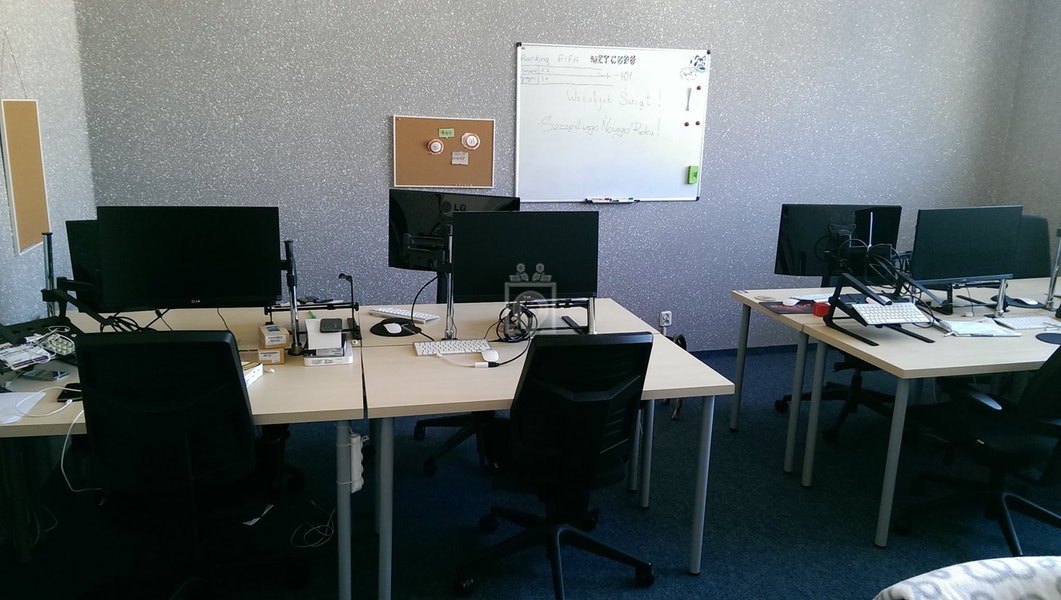 Best of all, Studio Coworking offers flexible membership packages. This is great because maybe you're not an everyday coworker and you'd just like to head to a coworking space occasionally to switch up your daily work routine.
Whether you'd like to stay for a day, a week, a month, or more, Studio Coworking has a membership plan that was designed to fit your coworking needs!
iTechcloud is the best Krakow coworking space if you're on a budget. Members of the space consistently give it a thumbs up on its reasonable prices. Of course, more important than low membership fees, is the value you're getting for those fees.
As a member of iTechcloud you'll enjoy perhaps the most reliable internet of any coworking space in Krakow. That's because iTechcloud utilizes multiple connections from 2 internet service providers to prevent you from ever having to deal with downtime. #Winning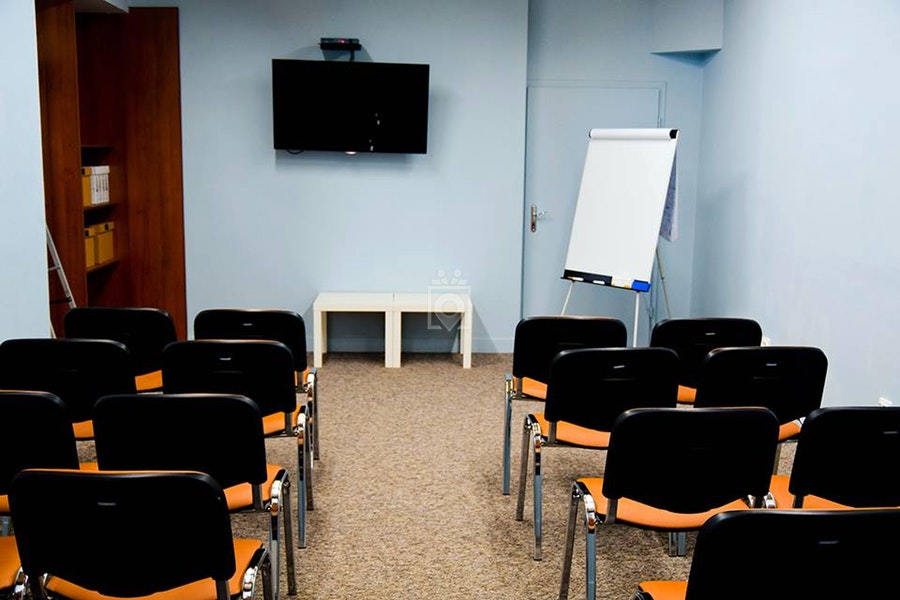 Perhaps iTechcloud's biggest strength, however, is that it takes care of all the miscellaneous office minutia so that you can focus on the thing that matters most — your work.
Whether it's cleaning the space, keeping it well-lit, or keeping the work area a comfortable temperature, iTechcloud will have you covered. Plus, if you have any special requests, the space's multilingual staff will be happy to accomodate you.
While Polish people are very friendly and you'll likely feel welcomed at any coworking space in Krakow, we've heard numerous members of this space say that the staff and community make iTechcloud Krakow's most accommodating coworking space for foreigners.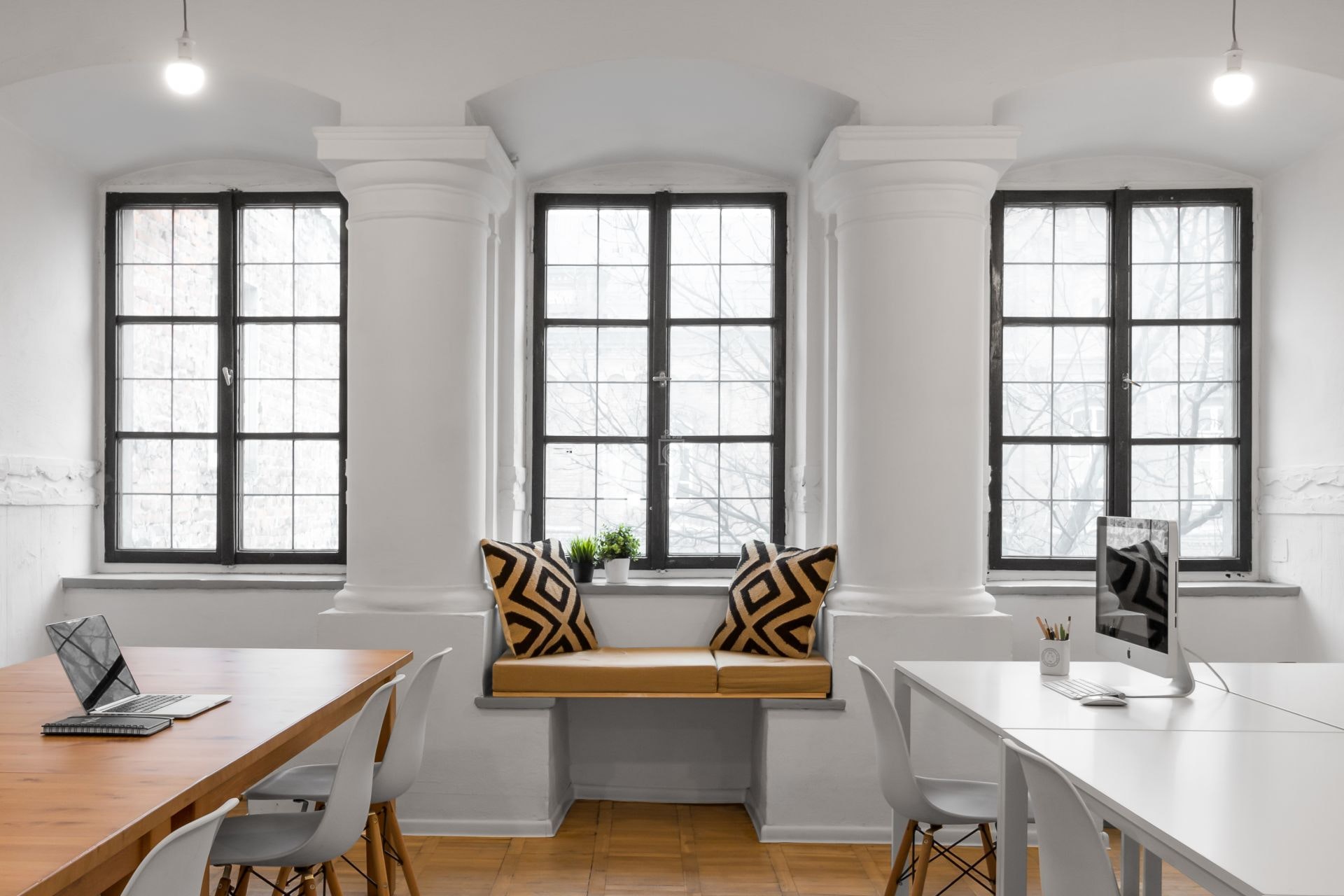 Milk Coworking is located in the center of Kazimierz, a historical neighborhood in Krakow. Its coworking community consists of professionals in the IT, fashion, media, and design industries.
Milk Coworking was designed to be a space that would connect influencers, hustlers, innovators, and thought leaders to accelerate change in the world.
The space is doing a pretty good job of living up to its mission statement too! The atmosphere at this coworking space is very friendly and laid back.
Milk Coworking is also equipped with everything you need for a productive day of work. Ergonomic furniture, fast internet speeds, standing desks, kitchen facilities, printing… this space has it all!
You'll also appreciate that this space is surrounded by lots of great places to grab lunch. Best of all, Milk Coworking offers FREE day passes to potential new members. When you get a chance, drop in for FREE, and see if Milk Coworking's space and community is a good fit for you.
Krakow's Coworking Scene Conclusion
We hope you've found our information on Krakow's coworking scene useful. Do you know another great Krakow coworking space, or have advice for professionals in Krakow? Let us know in the comments!