Denver is considered by many to be the US city with the best combination of career opportunities and lifestyle perks. We can't help but agree. There are countless possibilities for employment in Denver's many massive breweries and microbreweries.
Being positioned near the Rocky Mountains has also led to Denver being one of the biggest hubs for energy and mining companies in all of North America.
Regardless of how you're getting your hustle on, however, there's a lot to enjoy about life in Denver. Between the abundance of beautiful parks along with the close proximity to dozens of mountains, Denver is an incredible city for nature lovers.
Of course, not all your time is going to be spent outside enjoying the city's nearly 300 days of annual sunshine. Everybody needs to work and this is especially true when you're living in a fast growing city that most Americans would move to in a heartbeat!
Fortunately, Denver has a wide offering of coworking spaces to get your grind on. Whether you're a young freelancer, or an experienced startup founder planning your next exit, here are 4 of the best coworking spaces in Denver!
Modworks is a 25,000 square feet modern coworking space located in the heart of downtown Denver near Capital Hill. Modworks features an open coworking area that's social, yet free of commotion and distractions.

Another aspect of the space that you'll love is its excellent views. The work areas have large windows that bring in an abundance of natural lighting.
Natural lighting and excellent views are two underrated aspects of the work experience that'll increase your sense of well-being and leave you feeling proud of your office space.
Modworks also has some solid amenities. We appreciate that the complimentary printing of papers is included with your membership. Fiber optic internet access and private phone booths are two other key productivity perks that'll increase your effectiveness.
Whether you're a remote worker, a small team, or a startup, Modworks is the coworking space Denver professionals should check out if they're looking for a sleek work environment at a reasonable price.
Founded in 2011, Creative Density has had one of the top coworking community in Denver for years. Since its inception Creative Density has focused on being more than just a place to rent a desk. The 50+ remote workers that hustle from Creative Density place a huge emphasis on the space's community.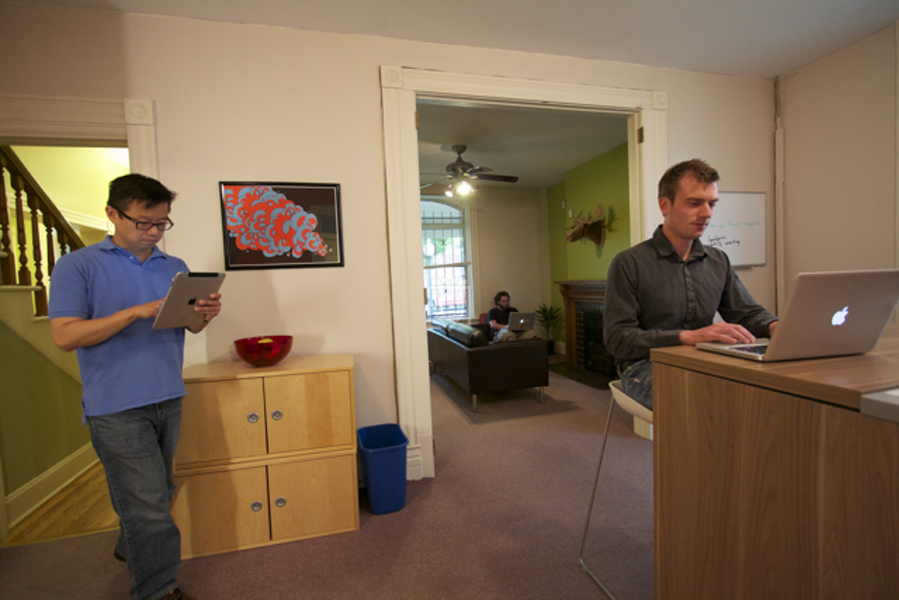 If you're looking to build a professional network that'll help you brainstorm ideas, encourage you when you're down, and hit ski slopes with you after a long week of work, you'll love being a member of Creative Density's tight-knit community.
Apart from its community, Creative Density is also a nice place to work at due to its variety of work areas. On the days you're feeling social or working on collaborative projects you're free to work in spaces that allow for some chatter.
Plus, on the days you feel like really dialing it in, Creative Density also offers quiet focus areas that limit distractions and help keep you flowing and progressing on your projects.
Last but not least, a comfortable ergonomic chair and great peers are just the start at Creative Density. Your membership also includes access to other amenities such as reliable high speed wifi, 24/7 space access, and a cosy lounge space for relaxing and having a snack with other members of the space.
If you're interested in working from Creative Density, you'll be happy to know that the space offers flexible membership plans depending on your needs. Be sure to check out our free day pass option and try a day working from Creative Density risk-free here.
Let's face it, working at Starbucks doesn't always work. While most of us appreciate having others around us, our productivity can suffer at times when we see that others are at the coffee shop to be obnoxious and make loud jokes rather than to work. #InfuriatingTeenagers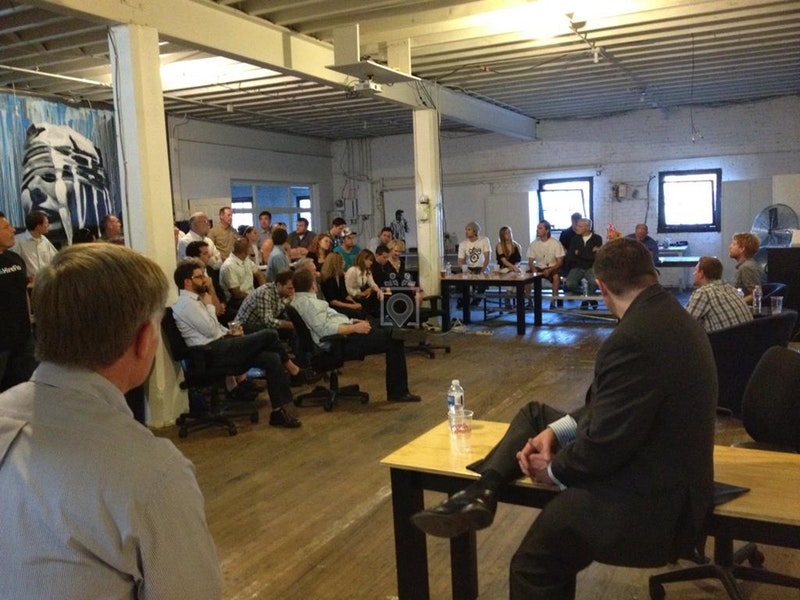 If you've ever had a problem focusing at coffee shops, we can relate. Fortunately, there's a solution — enter Uncubed Space.
Uncubed Space does an excellent job of surrounding you with brilliant entrepreneurial minds in a space that's focused on work, yet isn't socially isolating. It's the perfect place to work if you'd like to work alone, but not be alone.
This Denver coworking space also features several other excellent benefits that include high speed wireless internet, a variety of seating options, and flexible membership plans capable of suiting any budget and use case ($200/month shared workspace to $1,100/month private suite).
A membership at GRID Collaborative Workspaces is all about giving you everything you need to unleash your potential. One contributing aspect to achieving great things is having a powerful network to collaborate with and multiply your efforts.

Fortunately, networking comes easy when you're surrounded by other top visionaries, thought leaders, and entrepreneurs. It's not just your peers at GRID that are a pleasant bunch to hang out with either.
The customer service provide by the staff at GRID may be better than any other coworking space in Denver. The GRID team genuinely cares about your business and helping you succeed.
Of course, while people are a large part of your daily grind, other factors can also contribute to a positive work experience. Working in a spacious and well-lit space beats hustling from a dirty dim cubicle anyday.
Spend a minute browsing just a few of the photos from GRID Collaborative Workspaces, however, and we're sure you'll agree the GRID work area is a modern well designed space that'll help inspire your creative senses each and every day.
Considering that it's only 35 minutes from the airport, many consider GRID to be the best place for business travelers to get a few hours of focus in during their time in Denver. We agree.
With hot seats, dedicated desks, and private offices, GRID has a membership plan that'll fit your working style and a community that'll make you feel welcome from your very first day.
Conclusion
There are just too many great coworking spaces in Denver. It's hard to keep up! What are your favorite Denver coworking spaces? Let us know in the comments. We may add them to this list or even create a part II post in the future for excellent coworking spaces in Denver! 🙂