It's the world's wine capital of the world — that alone would be reason enough for most of us to visit Bordeaux. Even if you're the rare soul not interested in going on a wine tour or attending Vinexpo (the world's premier wine exhibition), however, there are still lots of reasons Bordeaux should be on your radar.
For one, Bordeaux is home to no shortage of successful startups. Some examples include NewsRepublic and the world's 1st successful social network for pets — Yummypets.
From wine startups to fintech, Bordeaux is a great place to establish your business because of its abundance of excellent coworking spaces and local accelerators.
Plus, did we forget to mention that Bordeaux has a HUGE university community of over 60,000 students? Cha-ching. $$$. For you that is.
This enormous university community makes it easy for you to grab local talent without killing your bootstrapping budget.
Finally, Bordeaux is an overall excellent lifestyle city. It's a quiet port city that offers a peaceful lifestyle at prices Parisians can't even dream of.
Bordeaux is also a city that is super open-minded. Regardless of your religion, sexual orientation, or political beliefs, others are unlikely to bother you about them.
In short, Bordeaux has something for everyone. And we, coworker.com, have found the perfect coworking spaces in Bordeaux for everyone. Here's our list of the 4 best Bordeaux coworking spaces!
Located in the heart of Bordeaux, WorkingPlace is a coworking space hosted in an old building that was recently renovated. This, along with the space's charming work atmosphere gives it a grounding energy that keeps you focused on your tasks at hand.
Let's get into the details…
WorkingPlace has a work atmosphere that is very quiet but not completely silent. There's just enough indiscernible whispering to give the space an ambient atmosphere that keeps you pushing forward alongside your peers.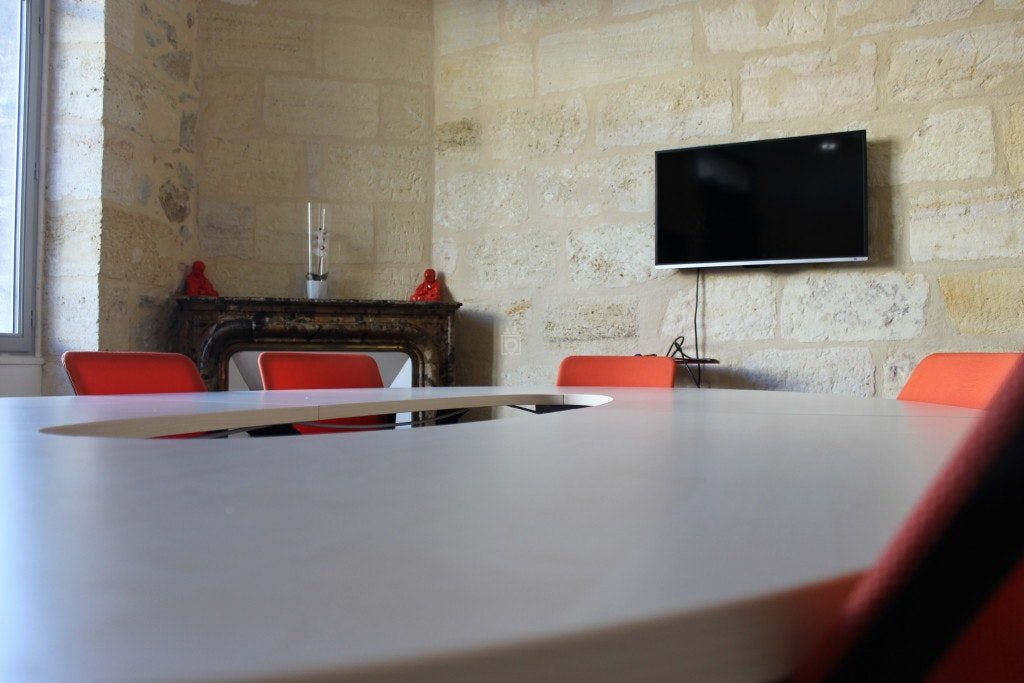 Your membership at WorkingPlace also includes tons of other goodies that'll help keep you productive:
— Blazing fast wi-fi
— Private meeting rooms
— Kitchen
— Ergonomic furniture
— 24/7 access
If you can name it, there's a good chance WorkingPlace has it. Don't take our word for it though. Schedule a tour at WorkingPlace and see for yourself.
Launched in 2016, Wigi Coworking Bordeaux is a coworking space created by its founder as a backlash to the dehumanization in companies taking precedence over the fundamentals of a working community — think cooperation, sharing of idea, and mutual aid.
In simpler terms, Wigi Coworking was designed to offer you a work environment that you would find inspiring rather than depressing. That's right — no dimly lit cubicles or draconian punishments handed out over office politics.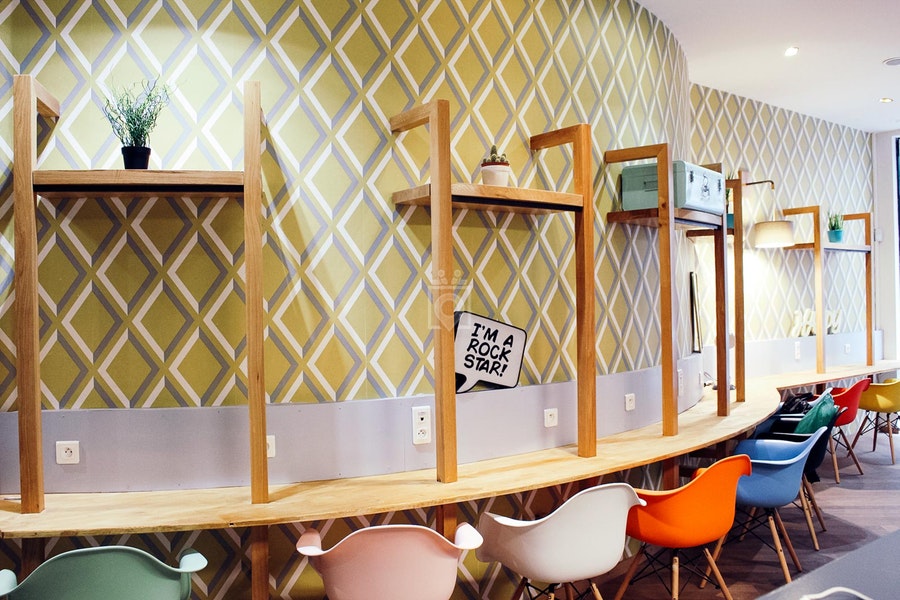 Plus, there's some really uplifting stuff going on at Wigi Coworking as well. Members of this space enjoy regular yoga sessions, board game competitions, and even discounted massages.
More than anything else, however, members say Wigi's biggest draw is its coworking community. Not only are the people you'll meet at this space inspiring; they're also welcoming.
If you're an introvert that quietly excels in your career but find yourself lacking friendships or professional relationships, Wigi Coworking is the perfect place to change that almost instantly.
"Nomade Bordeaux" (Nomadic Bordeaux), is a beautiful coworking space in central Bordeaux designed to be flexible for any use-case. Here are some examples:
— You're traveling through Bordeaux and need a place to get away from your family/friends and shoot emails off for a few hours.
— You need a place to pitch potential investors on your startup.
— You work from home and want a flexible, yet affordable coworking membership to get you out of the house a few days a week.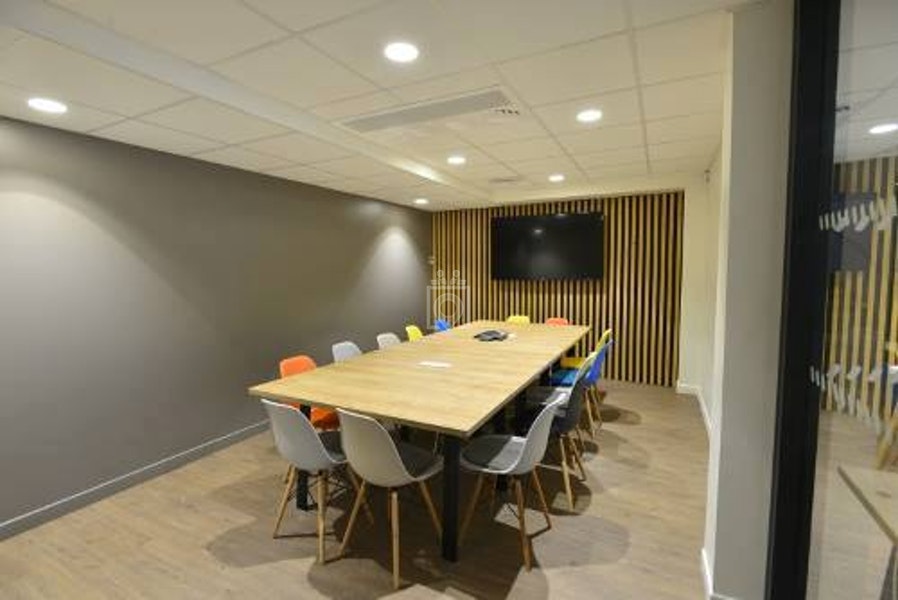 Of course, Nomade Bordeaux is also suitable for your average startup or professional that wants a full-time office as well. The point of the space is to meet whatever coworking needs your work situation may require.
Nomade Bordeaux isn't a leader in the Bordeaux coworking scene merely because of its flexibility, however. This coworking space also has a nice list of amenities:
— Super fast wi-fi
— Meeting rooms
— Kitchen
— Outdoor patio
— Printing/scanning equipment
— Computers and tablets available for rent
And more…
Now, we're not saying Nomade Bordeaux is a perfect coworking space. We have heard more than one one member say it isn't ideal to travel to this space by car and that you're better off walking or using public transport.
Overall, however, Nomade Bordeaux is a flexible and excellent value space you won't regret checking out.
Located in downtown Bordeaux, Coolworking is the perfect name for this space. That's because this space is uhhh… a cool place to work. Let us break it down for you.
When you join Coolworking you'll become part of a dynamic community with a diverse set of professionals. Wine, web developers, graphic artists, videographers, startups, the list goes on and on.While synergistic opportunities aren't guaranteed, members of the space find they happen more often than not.
The startups hire the videographer to make a demo video of their product, the web developers pay the graphic artists for some sweet logos for a client website, you get the deal.


Looking to grow your business or advance your career? These synergies along with the space's excellent internet, printing facilities, and complimentary organic free coffee will all contribute to helping you put in the work necessary for growth.
But hey, let's get into the fun stuff now. After a long day of work, you can head to Coolworking's relaxation area. There you can play video games, table football, or just socialize after a long day of grinding.
Does this sound like your kind of coworking space? If so, schedule a tour of Coolworking here. And if not, keep reading.
Conclusion
While Bordeaux's coworking scene isn't super big, the city has more than enough spaces for you to find one that's suitable for you. If you're looking for more coworking spaces in Bordeaux, be sure to check out the complete and fully updated list of spaces here.