Even if you're not a big sports fan, you've no doubt heard of the world's best soccer player — Lionel Messi. While Barcelona may be most famous for its excellent Messi-led football club, the city's coworking scene isn't half bad either.
Opportunities for finding work and building your network are abundant from the increasing number of startups choosing to base themselves out of Barcelona each year.
Barcelona isn't just an appealing place to live because of the professional perks, however. In fact, the lifestyle Barcelona offers residents may be the most appealing part of the city.
Beautiful beaches, amazing nightlife and some of the best weather in all of Europe are all on display and up for grabs.
Barcelona is the perfect location for ambitious young professionals that want to accumulate great wealth while still enjoying themselves along the way.
Whether you're a writer, developer, freelancer or entrepreneur, working from one of the city's creativity inspiring coworking spaces is a great choice.
The only problem is choosing between Barcelona's best coworking spaces! Here at Coworker.com, we currently have 72 coworking spaces listed in Barcelona (and are regularly adding new spaces that pop up each month). Even we have difficulty choosing the top spaces in this city!
Each of the 72 spaces have their own unique strengths and weaknesses. With that being said, we'll do our best in this post to highlight 3 coworking spaces in Barcelona that are a cut above the rest.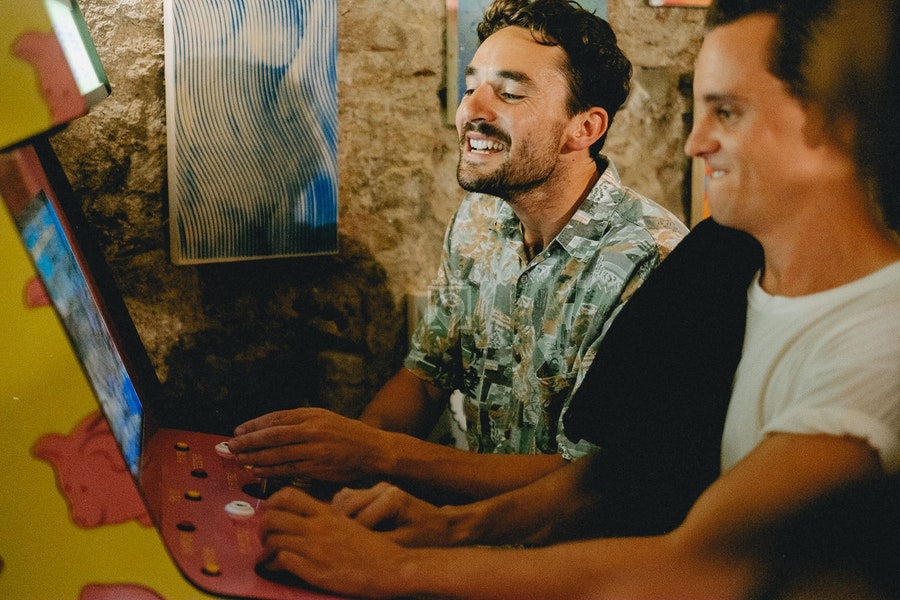 Espai Born is a multidisciplinary space designed with great care by interior designers. Whether you are an artist, entrepreneur or freelancer, Espai Born is well worth a visit.
The coworking space has a lot of character your average soulless cubicle simply can't compete with. Housed in a converted abandoned bakery, you can feel the building's history and charm.
While a positive working atmosphere is always a plus, a coworking space also needs to have more concrete benefits. Fortunately, Espai Born has no shortage of tangible amenities.
For one, the wifi is both fast and reliable. The coworking area also has comfortable chairs and quality desks.
Our favorite little touch is that Espai Born has an old arcade machine. There's no better way to recharge your battery during your lunch break than to challenge one of your coworking peers to see who can get a higher score.
Of course, if you'd rather take advantage of Barcelona's excellent weather, there's plenty of opportunities to do that as well. Espai Born is located smack dab in the middle of well… everything.
Fantastic restaurants, bars, galleries and even the beach are just a short walk away from the coworking space.
If the facilities at Espai Born sound promising and you'd like to see if you mesh well with the community, be sure to take advantage of Espai Born's free day pass.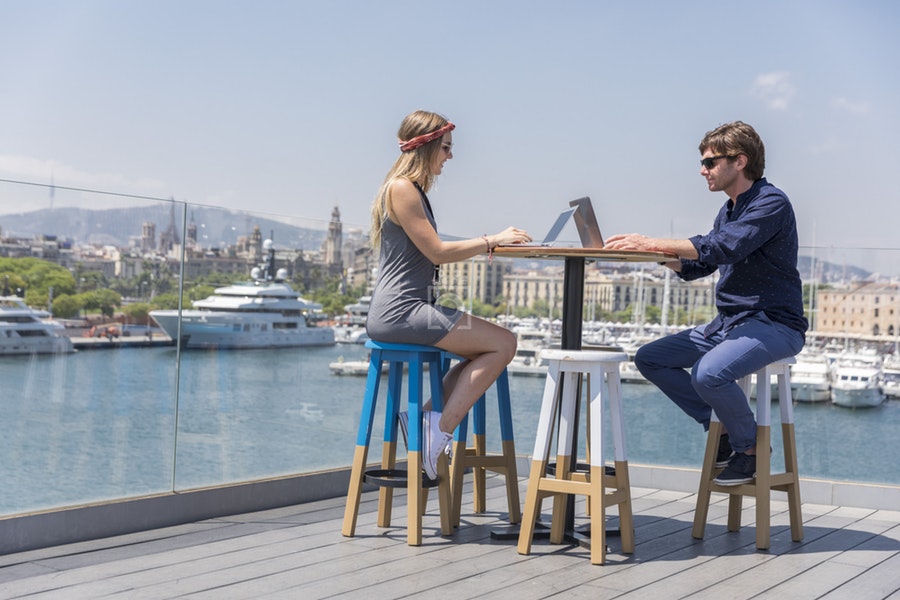 Located right in the heart of Barcelona, OneCoWork is a shared workspace that believes in innovation, collaboration and creativity. OneCoWork was designed to be a coworking space that both inspires its members and fosters a sense of community.
We can confidently say this space does an excellent job in both regards. The thing we really like about OneCoWork is the underlying attitude members of the space seem to share.
There's an unwritten rule at OneCoWork that you shouldn't be coming to work each day just to go through the motions.
You should instead focus on expanding your abilities with each day that passes. As a member of OneCoWork you'll feel driven to strive towards your personal and business potential.
Whether it's the engaging community, the regular workshops from world renowned business leaders or the breathtaking view from the rooftop terrace, OneCoWork may be the best coworking space in Barcelona for you if you're currently struggling with a lack of motivation in your professional life.
Oh, and don't worry about whether you'll be able to productively channel the energy OneCoWork inspires you with. OneCoWork has excellent high quality furniture that'll keep your body comfortable for hours at a time.
There are also multiple work areas depending on whether you'd prefer to work in silence or collaborate with other members. And if all this hard work has you working up an appetite, OneCoWork has healthy food delivery options for both breakfast and lunch.
For freelancers and startups looking to land more clients or take their business to the next level, OneCoWork is an excellent coworking option in Barcelona.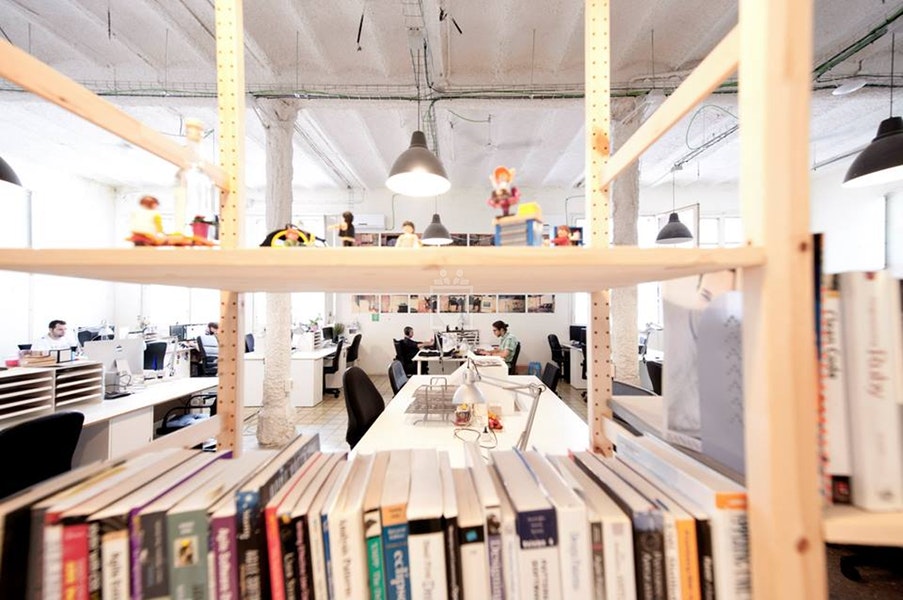 MOB, or Makers of Barcelona, is one of the more popular coworking spaces in Barcelona for several reasons. One reason is that the space is centrally located just a few minutes away from Plaça de Catalunya (the most popular plaza in the city).
Another advantage of MOB is its flexible membership options. Whether you'd like half-day coworking access, all-day shared desk access or a dedicated desk with 24/7 access, MOB has you covered.
In fact, MOB has about a dozen different membership plans. This allows you to purchase exactly what you need at a price that'll still allow you to come out ahead.
But apart from its location, why would you want to take advantage of these flexible membership plans?
Well, your coworking membership at MOB includes standard coworking perks such as regular networking events, an on-site cafe, printer, meeting room and event space. Some of the fancier MOB membership perks, however, even include 3D printers and Trotec laser cutters access.
Conclusion
As stated earlier, Barcelona is an incredible city with a coworking scene that's just as impressive. It's impossible to finish the discussion of best coworking spaces in Barcelona at just the four spaces we've listed above.
That makes us wonder, however, what your favorite coworking spaces are in Barca? Be sure to tell us the excellent spaces we've missed in the comments!
P.S. Want to read about more of the top coworking spaces in Barcelona? Check out our post comparing the coworking scenes in Barcelona and Berlin.