First opened in 2013, Piloto 151 is the first coworking space in San Juan, Puerto Rico. The innovative, forward-thinking operator was founded by a brother and sister duo who share a passion for entrepreneurship and its potential to dramatically transform economic landscapes.
Co-founders Sofia and Juan Carlos Stolberg strongly believe there's never been a more exciting time to launch and scale a company from Puerto Rico. In the not-so-distant future, both predict the island will become a world-recognized major tech and entrepreneurial hub, capable of growing and attracting high-growth ventures and opportunities.
Despite COVID-19, a category four hurricane that shook the business community to its core, and an ongoing economic crisis, Piloto 151 has witnessed firsthand the fiercely inventive nature of the entrepreneurial ecosystem in Puerto Rico. Many have arrived from abroad, seeking to take advantage of world-class tax incentives and a high quality of life.
"I can tell you without an ounce of doubt that our ecosystem today is stronger than ever and our entrepreneurs are in a separate league when it comes to resiliency," says Sofia Stolberg, co-founder and CEO.
And, in many ways, Piloto 151 has proven to be part of this resiliency—the operator recently launched a game-changing digital mailbox for postal mail called Piloto Mail.
We caught up with Sofia to learn more about the coworking brand's story and mission, and how their virtual services and new snail mail software enable flexibility and agility among the ever-growing remote workforce.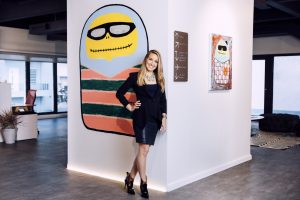 First, tell us the story and background of Piloto 151.
Piloto 151 was born in 2013 as Puerto Rico's first coworking space and growth platform for entrepreneurs, freelancers and professionals. When my brother Juan Carlos and I first came up with the concept, we wanted to solve our own pain of not being able to cowork alongside like-minded individuals. But more importantly, we wanted to make it really easy for others to launch and scale their companies from Puerto Rico. Our vision was to create a community where entrepreneurs from all backgrounds and walks of life could not only grow, but also thrive, creating extraordinary value, jobs, and economic prosperity for our island. 
At the time, I remember we had to do a whole lot of explaining about the concept of coworking, a concept which we now all thankfully take for granted. We started putting on weekly and monthly entrepreneurial events for the tech and startup community, and I distinctly recall that at first it was all the same people in the room. And then, something magical started to happen.
Our events started getting filled with people we had never seen before — professionals eager to start their own companies, entrepreneurs looking to reinvent themselves after acknowledging that their business models were not recession-proof, and students facing a much tougher job market. They were all fueled by the same idea that they too could launch or grow their businesses in spite of Puerto Rico's fiscal crisis.
Fast forward seven years, hundreds of events later, a category-four hurricane that shook the entire business and entrepreneurial community to its very core, and a global pandemic that made us all reimagine what was possible… I can tell you without an ounce of doubt that our ecosystem today is stronger than ever and our entrepreneurs are in a separate league when it comes to resiliency.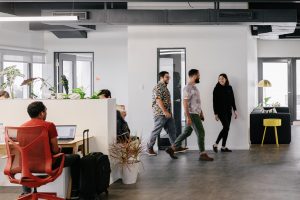 What is the mission of Piloto 151 and how has the brand evolved over the years?
Our mission at Piloto 151 has always been to gift entrepreneurs more freedom to fly by going way beyond just providing inspiring workspaces and a community of like-minded individuals. We also offer them one-stop-shop business services spanning everything from soft-landing services and permitting, to mail management, tech services, staffing and more so they can hyper-focus on growth. 
What started off as a single space in 2013 has now become five, spanning over 60,000 sq. ft. of commercial real estate. Thousands of entrepreneurs from all over the world have walked through our doors. They continue to do so on a daily basis by moving to our island — not just because of the world-class tax incentives that Puerto Rico has to offer, but also because of the community and the entrepreneurship ecosystem that has evolved and we've been a part of fueling. 
We now have more ecosystem-support organizations for every stage of the entrepreneurial journey — from micro enterprises all the way through to high-growth ventures. We have multiple entrepreneurial events that you can (virtually) connect to on any given day, world-class accelerators, entrepreneur organizations, and programs that are helping us attract companies from all over the world. Plus, we have increased collaboration from ecosystem players that are eager to see more entrepreneurs succeed. In the last couple of years, we have witnessed the first Puerto Rican startup make it to Y Combinator and the first startups in our ecosystem raising over $1 million in venture funding. 
Despite the pandemic, I really believe there's never been a more exciting time to launch and scale a company from Puerto Rico. Our hope is that someday, in the not-so-distant future, we will become a world-recognized major tech and entrepreneurial hub, capable of both spawning and attracting high growth ventures on a sustainable basis.   
You recently launched an exciting digital mail software for virtual office members to help them easily handle their mail. Can you tell us more about Piloto Mail?
Yes, we are so very excited to have launched Piloto Mail, our snail mail management software. It allows coworking spaces like Piloto 151 and other mailbox operators to offer their members 21st century mail handling services through a digital mailbox, while also affording them the tools to manage large volumes of snail mail efficiently, comply with all postal regulations easily, and increase client satisfaction and monetization avenues.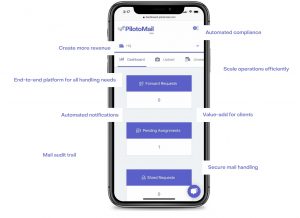 Piloto Mail has been a game changer for our coworking spaces in every sense imaginable, and now we are thrilled to offer other coworking spaces the opportunity to join the snail mail revolution and scale their virtual memberships. 
How have members had success using Piloto Mail? How does it impact their businesses?
The beauty of Piloto Mail lies in its simplicity. According to Global Workplace Analytics, the remote workforce has increased by 140% since 2005. MBO Partners research notes that 4.8 million independent workers self-classify as digital nomads and 17 million more would like to join these ranks in the future. 
With more people working remote and joining the digital nomad economy, what happens to their snail mail when they're off working somewhere else in the world for a season?
That's where Piloto Mail comes in. With Piloto Mail, coworking spaces can offer on-the-go business nomads a digital mailbox to access and manage their snail mail from anywhere in the world and decide whether they want their mail open and scanned, forwarded, shredded, or stored for pick up. They can use the service to have their checks deposited.  
Our members love Piloto Mail because they can rest assured that they will never miss out on an important IRS notification, a client check, or a care package from a loved one, regardless of where in the world they choose to work from.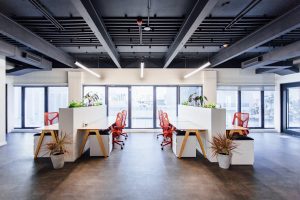 What went into the decision-making process for launching Piloto Mail?
When more and more members started joining Piloto, we started receiving more and more mail. At some point we were literally being buried with snail mail and over-burdened with postal regulation compliance. That's when we decided we had to build a platform that would allow us to continue scaling our memberships and our capacity to receive and manage their snail mail. 
We now want other coworking spaces and coworkers around the world to start enjoying the benefits of digital mailboxes and 21st century mail management and handling services!
How do your virtual office offerings compare to your hot desk operations? Are virtual offices the way of the future? 
We certainly have more virtual offices than hot desks, but I wouldn't say that virtual offices in and of themselves are the way of the future. It's important for coworking spaces to have a varied menu of membership offerings to cater to different and changing needs.
For example, a digital nomad might decide to keep a virtual office in her usual place of residence, especially to continue receiving important snail mail, but use hot desks at different coworking spaces around the world throughout the year.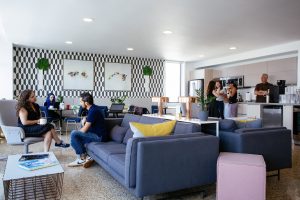 What I can say is that the way to work in the future will be hybrid. More employers worldwide will provide flex and remote time, combining it with on-site gatherings and meetings even after the global pandemic has subsided. Coworking spaces will be well positioned to provide all types of companies with the work infrastructure to successfully navigate an ever-increasing remote workforce worldwide. 
To learn more about Piloto Mail and Piloto 151, visit their Old San Juan listing on Coworker here.