What does VPN mean?      

Virtual Private Networking
For those that are not computer nerds, a VPN involves technology that adds a security layer to private and public networks, including broadband and internet hotspots. Translated to everyday lingo, a VPN is both secure and private for individuals and organizations to send and receive data over the internet. Think of it as your secret network that gives you access to personal internal systems, plus the benefit of being able to browse the internet without minions tracking you. It gives you a way into content that you might not be able to access otherwise, such as Netflix or BBC iPlayer.
In theory, whatever you do through a VPN connection cannot be intercepted by anyone. In reality, your VPN connection is only useful if the device you are using (laptop, desktop, smartphone) has not been compromised by malware. You should load up an antivirus program to shoot down any inherent spies before using a VPN.
Why was VPN developed:
VPN was developed for remote users and branch offices to access corporate resources and applications through a secure and private network. It happens via the use of an encrypted and layered tunneling protocol. To gain access, VPN users must use passwords or certificates.
A VPN also enables internet users to circumvent geo-restrictions and censorship demons. It allows connection to proxy servers that will protect both your identity and location, which enables you to be anonymous when on the internet. As a VPN establishes a "point to point" connection over existing networks, it gives the benefits of a wide area network (WAN) when using the public internet.
Unfortunately, some websites block access to VPN technology so that you can't circumvent their geo-restrictions. The super-tech nerds are working on how to solve this drama.
How do VPNs work?
It's quite simple, as the VPN reroutes your internet traffic through its own servers:
Device –> secure VPN server –> the website
And back again:
The website –> secure VPN server  –> device
Instead of below:
Device –> the website
And back again:
The website –> device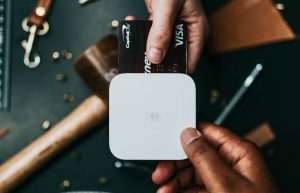 The benefits of using a VPN:
VPN is designed to make internet usage safer, more convenient, and private.
Everything between you and the service or site you are using is encrypted, making it mumbo jumbo to anyone spying.
A VPN disguises where you are. You may be using your laptop in London, but the website has no idea where you are. You could be floating down the Irrawaddy River in Myanmar, as far as the little nasty and invasive internet trackers are concerned.
Defying the trackers "geo-blocking" allows you to see web sites that your location/country prevents you from viewing.
Why you should use a VPN:
Using a VPN gives you ESP! Call it a gut feeling; extrasensory perception is when you aren't using your five senses of touch, hearing, smell, taste, and sight. A VPN gives you superpowers on your devices in the same way that ESP does.
–Evasion – no one will know exactly where you are using your device at any given moment. For some users, this means that they can evade government monitoring of communications or government censorship.
–Security – if you wish to check a bank account of a personal nature when connected to a public hotspot, such as a bus terminal, cafe, airport, or a train station.
–Protection – think of it as wearing a condom against phishing attacks. Fake hotspots won't deceive you or be able to steal your personal information such as usernames and passwords.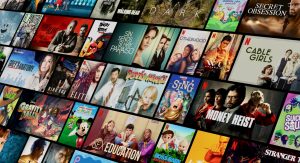 What can you use a VPN for?
In theory, your government or internet service provider is unable to see your internet history or footprint.
You can avoid censorship within organizations and from third-parties.
It's possible to customize your location settings to take advantage of overseas services, such as watching a television program that is only available in a particular country due to licensing or legal issues. Netflix is a prime example of this.
A VPN protects your passwords from potentially being hacked by local snoopers when using a public hotspot.
Phishing dangers are avoided, as a VPN protects you against con tricks when browsing the web and also against malware.
To avoid your internet connection from being throttled by your ISP.
In the world of business, many people travel around the globe. A VPN gives you secure access to your company's internet without the fear of being targeted by cybercriminals.
A VPN is great for when you are out of your own country. A lazy afternoon deserves to be spent catching up on your favorite television show, which may be restricted. You can change your IP address back to the server in your home country to get around the problem. You won't have to put up with flashy messages of "not available in your country" on YouTube or any other streaming sites.
Which is better? Free vs. Paid VPN
As with anything free, there is ultimately a catch or a limit placed upon it:
The amount of data may be capped.
There may be usage restrictions so that you don't use up all of their bandwidth.
Paying customers always have speed priority, and freebie users get the leftovers.
Locations/countries can be limited.
No service agreement or implied warranties.
Sessions may be limited.
Advertisement mayhem may annoy.
If you only require the advantages of a VPN occasionally, a freebie version is adequate, but for those in need of more, a commercial version is always the best.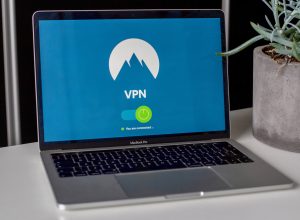 What to look for in a VPN:
1. Any deals on the cheap side potentially have no taxes added to the price, the discounted amount will only apply to the first billing period and it will automatically renew on your credit card. The features may also be limited.   Study the fine print, before handing over your credit card details or better yet use PayPal, so it's easy to check and cancel the subscription yourself.
2. Ensure that the plan has servers in the countries and regions that you need. Performance is not guaranteed by having a large number of servers in a particular country, even though the load can be spread around.
3. Look into how many simultaneous connections are supported. Usually, it's from three to five, allowing you to have a mobile, a tablet, and a PC connected at the same time. Again, read the fine print, as most plans have fair usage policies to stop people from hogging resources and it's for a single user only.
4. Occasionally providers list the connection protocols such as OpenVPN and IKeV2, that are fast and secure. Others may include SSTP, PPTP, TCP, and UDP for OpenVPN. You can be a bit of a dummy in this regard, but choices can make the service faster or give more reliable connections.
5. Always check the Privacy Policy and Terms of Service to find out what data the provider collects and for how long the information is stored. Some record when you log on, the amount of data used and delete everything else when you close the session. Others may add your incoming IP address and server used, keep the data for months, maybe even years and heaven forbid share the information with others. Check on any restrictions about who can sign up; you may have to be over 18. The service may stipulate that it's only for non-commercial or personal use.
6. When you find the VPN that suits your purposes, always trial it for a month before committing yourself long term.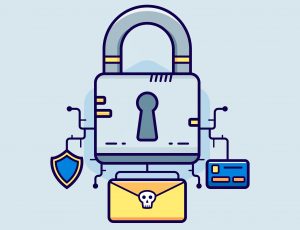 Are VPNs Legal?
The legality of VPNs is a cloudy issue and depends on where you are physically sitting when using a VPN. Generally speaking in many countries, VPNs are legal.
Below is a list of countries where the government controls VPNs:
China
Iran
Oman
Russia
Turkey
United Arab Emirates
VPNs are banned in:
Belarus
Iraq
North Korea
Turkmenistan
Uganda
For particular details of each country (whether you may be fined or thrown into prison), you should check out the latest developments. Some countries with severe restrictions on the use of VPNs are only relevant to its residents, not for a tourist who may happen to be using a VPN to secure a hotel Wi-Fi.
The Top 5 VPNs – depending on what you read
A Virtual Private Network (VPN) gives you the ability to change your IP address to a secure server. You will be anonymous online, and it tricks your device into thinking it's anywhere but where it is. VPNs are popular because they can replace or add to traditional online security.
There is an overwhelming number of VPNs on the market today compared to a few years ago, with a vast array of options and subscription plans available.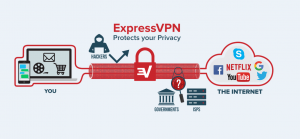 Touted as the best on the market at the moment, it's an excellent all-inclusive option with speed, privacy and the ability to unblock websites. It runs on almost any platform, has enterprise-level encryption, incredible features, 24/7 customer support, and servers in 94 countries. It supports 5 connections per user and does have a high price tag.

Fast speed, strong security, and an affordable price tag; NordVPN offers up to 6 connections and over 60 server locations. Great for desktop and mobile applications, it does have a smart DNS-like SmartPlay feature that can be used to get around geo-restrictions.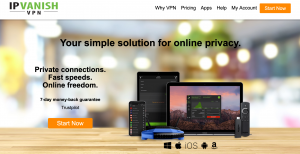 Offering speed and security, it has a network of more than 1,300 servers in over 75 countries. IPVanish is powerful with 256-bit AES encryption, DNS leak protection, and powerful apps. With its zero-logging policy, your online activities are hidden from sneaky third parties. There's no free trial, but it's the perfect VPN for file sharing and has 24/7 customer support.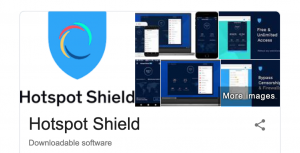 Hotspot Shield
Breakneck speed at a low price, Hotspot Shield offers 80 plus server locations with over 2,500 servers. It's super easy to use and supports 5 devices. There is a decent freebie version, but if you dish out a few dollars, you get everything such as 24/7 support, no advertisements, and unlimited bandwidth. The downside is the fact that it only works on devices where you run Windows, Mac, Android, or iOS apps.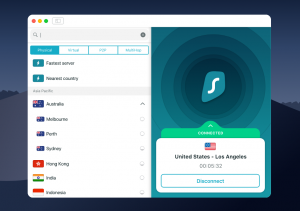 Surfshark
Affordable, safe and secure, Surfshark VPN allows for unlimited devices, a strict no-log policy (only your email address and billing information stored), and the best bonus is the fact that it unblocks Netflix. Torrenting is allowed, and the APN is simple to use. It has 50+ server locations and over 800 servers. It's on the basic side with an uncomplicated interface.
Others worth checking out are:
TunnelBear
VyprVPN
CyberGhost
StrongVPN
KeepSolid VPN Unlimited
Windscribe
VPNs have been around for decades, but in recent times, the concern over basic online security has escalated. The world is now a maze of online hackers looking for an easy target, the government tracking your every online move and ISPs storing and selling data. The web has become fraught with unseen lurking dangers.
Even tech dummies can make a VPN work. Select which one suits your needs, then choose a country where you would like your IP address, click connect to start and disconnect when you have finished. It's a no-brainer.