Finding a space to work and grow a business can be challenging, but it's no longer an issue for Jackson Chukwueku Osieboh. With the help of GCL Hub, a coworking space for entrepreneurs and startups in Nigeria, Jackson was able to secure the perfect working environment for his current project. Now, he can focus on Lolius Technology Ltd., which aims to train mobile repair professionals and fix devices. Read more about Jackson's story, here!
When did you  join GCL Hub?
I joined GCL Hub March 20th, 2018
What project are you currently working on?
Lolius Technology Ltd., which is an online and offline mobile device repair and training company that is helping mobile users hire the right electronic repair professionals, as well as training today's young people to become mobile repair leaders across Africa.
What inspired you to start your current project?
I moved to this venture after I experienced the hassles that mobile users in Africa must face, like Nigeria trying to hire the right electronic repair technicians first-hand.
How GCL Hub has impacted your business?
GCL Hub has done more than enough – more than even a charitable organization could even do. When we started Lolius, we didn't have an office space to work from. We wouldn't have had an adequate space if we hadn't approached the co-founder and Head of Business (HOB) of GCL Hub, Mr. Olaosebikan Opeyemi, who has a great passion for supporting young people doing something worthwhile. For over three months we've been working from the Hub, and we haven't paid a penny.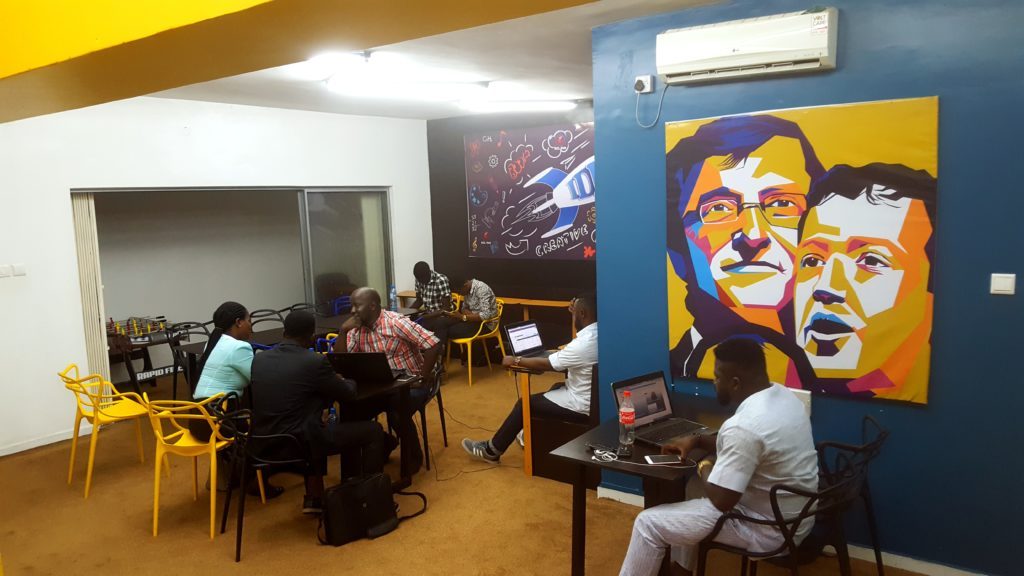 The GCL Hub  has really helped us in the following ways:
— Connect with other smart entrepreneurs, freelancers, etc. that have supported us in one way or another to grow as a business
— Enjoyed 24/7 free and fast internet network service.
— Enjoyed 24/7 stable electric power supply
— Enjoyed a conducive and quiet working environment
With all of this support, we have been able to raise funds to transform our company from an ordinary business into a registered business that operates officially.
What is your favorite part about co-working?
The ability to network with others and get the job done fast
Why GCL Hub is so special?
— The sharing and harmony among the coworkers in the Hub
— The quick response to issues that could slow down work ethics like slow internet, internet exhaustion, electric power supply interruption, noise from the environment, faulty A/C and lightbulbs by the management.
— The encouragement for work collaboration among the coworkers in the Hub by the management.
What are your hobbies and skills?
— Project management and development
— Writing
— Entrepreneurship
— Listening to music
— Chatting
— Inspirational speaking
What is the hardest thing you have ever done, that no one thought you could do?
The ability to lead people to startup and execute an initiative – Lolius
What is one piece of  important advice you would like to leave with our readers?
Is to always keep their ways holy before God no matter what it will take, because it pays to serve God in holiness.
What are your favorite songs?
I Believe I Can Fly – R. Kelly
God Will Make a Way – Don Moen