Want to find a community that will energize and inspire you to be successful? For all Nigerian Entrepreneurs or globe-trotting digital nomads, GCLHub is the place for you. GCLHub is a member-based coworking location suitable to any working methods and industries. Amidst the hub's professional atmosphere, GCLHub is perfect for innovating, networking and co-creating startups. Read more about GCLHub's offerings here:
What is your involvement with GCLHub?
The management of GCLHub rests on my shoulder. It has taken over my life. I live and breathe, sleep and eat the Hub.  Leader and Pioneer of the community
When did GCLhub Open?
Opened on 1st of July, 2017.

Why did GCLHub Open
GCLHub was opened with the average Nigerian Entrepreneur in mind. There are a number of issues militating against the success of start-ups and digital entrepreneurs in Nigeria. We are trying to solve one of them.
Our focus is to provide befitting workspaces at a affordable cost, create enabling environment suitable for innovation, networking and co-creation for start-ups and entrepreneurs.


How did you discover coworking?
Coworking is a concept I have been following online and offline for some time now. As a tech start up founder, securing an enabling environment that aggregates innovative and creative minds was a bit challenging. Hence, the idea of starting a coworking environment was came up; which propelled my research into it.

How do You describe the Community at GCLHub
GCLHub community is made up of  people from different works of life. It's an energized and amazing community where ideas are brewed, shared and executed.  Our community boosts of an array for professionals in the media and tech space. We also have amongst us An accountant and a professional lady wall artist.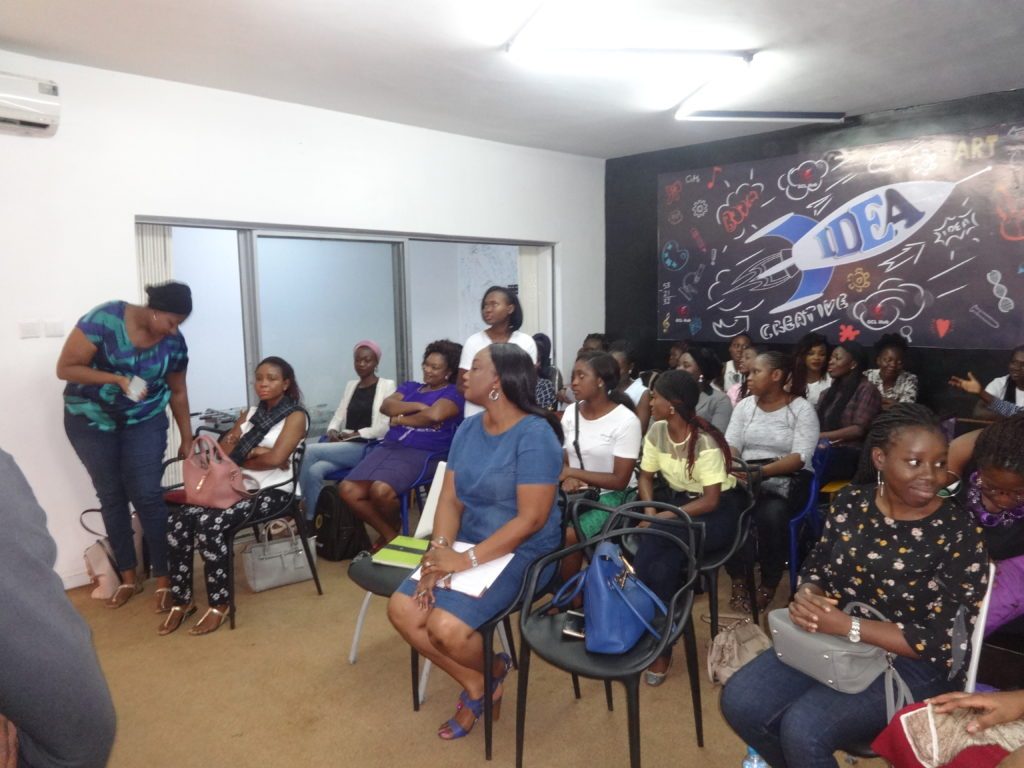 What is your favourite Part of GCLHub
The Hub has given me the opportunity to meet with a number of interesting persons I never would have met. The interactions and networking within members and visitors is outstanding.

Do you host any sort of events to bring the community together?
We have held a number of meet up and trainings for members and friends of the community. As part of our activities this year, the Hub will bring female tech experts to train, encourage and mentor the under-privileged girl child in the society.

What systems have you set up in your business to help it grow?
For me, a sound business structure is essential. This we have put in place. Aside this, a cordial working relationship with staff is our culture. In the same vein, I constantly interact with users of the space to get a feel of their experience and how best to serve them.

What is your favourite thing about coworking?
The networking and sharing of ideas is awesome! Coworking allows for individuals to work independently and alongside people that share same values.

If you could change one thing immediately about your business.
One of the challenging things about starting a business is funding. I had limited resources when starting out. It limited the amount of creativity i could put into setting up the Hub. I will love to change the look and feel of the entire space if i could immediately.

Most challenging part of Opening a coworking space.
Like new businesses in this part of the world, the challenges are not peculiar. One of the promises we give members of our community is constant power supply. This is quite expensive to achieve, the overhead cost of running a space like this is also quite enormous. Every individual in the community has special needs, keeping everyone satisfied is also a challenge.
Tips for opening a new coworking space.
Build a community first, before building a space. Finding a good location is also key.  Be people  oriented instead of money  because the money doesn't even come. Get good utility providers.

How do you like to be remembered
My dream is to see our community churn out innovative solutions that would solve global problems. I want to be remembered as the person that made this happen by bringing together brilliant minds and giving them a platform to be creative.
Favorite Member review.
Damola Oguntimilehin