The 3 p.m. crash is ubiquitous. Everyone recognizes the afternoon slump experienced after lunch. Your motivation declines, and doing anything beyond surfing Facebook seems like an insurmountable task.
Some professionals choose to combat this by scheduling their most difficult tasks in the morning. Completing the most important yet cognitively draining tasks early in the morning is intelligent if your schedule offers you the flexibility to do so.
Unfortunately, we don't always have full control of our schedule. Sometimes important things come up in the afternoon. Sometimes, an impending deadline makes it necessary to focus deeply for the entire day.
Fighting your brain and trying to plow through work despite low energy levels is often ineffective. While coffee or other stimulants can be useful on occasion, they aren't the most sustainable solution.
Perhaps the best way, and certainly the most natural way to consistently beat the mid-afternoon slump is through naps. Fortunately, if you're a member of a coworking space you may be in luck.
As they've done countless times before, coworking spaces are challenging conventional office wisdom. Rather than trying to power through a mid-afternoon slump, some spaces are encouraging members to embrace the crash.
Whether it's hammocks, sleeping pods, or quiet rooms, here are 5 coworking spaces that are perfect for nappers.
CIC Rotterdam is a dynamic coworking space with excellent infrastructure. Monthly memberships are rented on an all inclusive basis. Your monthly membership includes an invitation to the space's Thursday night networking event over drinks each week.
Countless amenities are available to help increase the quality of the work you produce too. The unlimited use of 16 meeting rooms, high speed internet, fully equipped shower rooms, stocked kitchens, a game room, nursing room, and gym access are all included in your membership.
With all of these perks, you can practically live at CIC Rotterdam. Of course, no place feels like home without a cozy place to sleep. Fortunately, CIC Rotterdam doesn't disappoint. This coworking space has quite the comfortable nap room.
Grabbing some rest after staring at screens for several hours, or downing a heavy lunch is never a problem as a member of CIC Rotterdam.
Latin America is known for being laidback. Being located in Quito, Ecuador, the WorkingUp coworking space is no exception. Don't think WorkingUp's relaxed atmosphere will leave you feeling lethargic, however.
Members of this space are results-oriented. They realize, however, that a stressful environment is counterproductive to the pursuit of professional success. Your membership at WorkingUp will help push you forward in more constructive ways.
The desks for example, are equipped with ergonomic chairs. This enables you to comfortably maintain your concentration for longer periods of time. Free coffee and tea are also available.
Another nice touch to the work environment is that it's plastered with words to meditate on while working. The words may be written in Spanish, but the majority are easy enough to identify even without knowing Spanish (motivación, productividad, etc).
Most refreshingly, WorkingUp gives you multiple options to beat the mid-afternoon slump. On the days you'd like to get active, green space and the beautiful El Mirador De Guapulo Park await just 200 meters away. Otherwise, the coworking space comes with a nap room too!
Located in New Bedford, Massachusetts, it seems appropriate Groundwork has a nap room for coworking members. The room features a large comfortable beanbag for the space's members to snooze in.
Nicknamed after one of Groundwork's professionals, members of the coworking space now refer to the nap room as the Doug Out. The Doug Out can be locked and reserved for 20 minutes or so per session.
With no fear of interruption, it's easy to catch a refreshing power nap. Plus, if you're less reserved about your napping habits, Groundwork also has hammocks for members to rest in!
Once you're re-energized and ready to head back to work, you'll be able to take advantage of the coworking area. Spacious, comfortable, and well decorated, the coworking area is a pleasure to work in.
A number of amenities are also included with your membership at Groundwork. A few of these include: speedy internet, ergonomic chairs, standing desks, standard reprography services, and a fully stocked kitchen with coffee and snacks.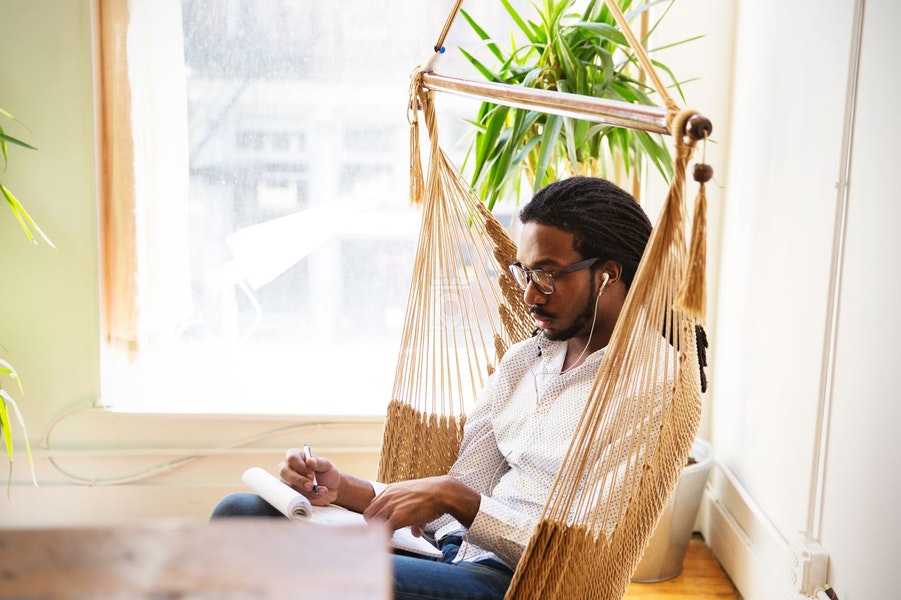 Designers, developers, artists, and entrepreneurs gather at The Farm to network, produce, and innovate. Plus, members of The Farm rarely find themselves unmotivated.
Located on Broadway in the heart of Soho, Manhattan's trendiest district, it's easy for members to draw motivation from the outside environment. The Farm's interior isn't too shabby either. Designed and decorated with wood and other materials taken from barns, the coworking area has character.
Memberships are granted on a monthly basis, but discounts can be enjoyed for committing to the space for longer periods of time. We'd recommend taking advantage of these discounts as you may never wish to terminate your membership.
Why would you? With 24/7 access, a blazing fast 1000MB fiber internet connection, phone booths, front desk personnel to greet guests, and a location within 5 minutes walking distance to all of the major subway lines, The Farm has every amenity you could possibly need.
While NYC may be the city that never sleeps, power naps are now considered acceptable for hustlers. That's why your coworking membership also gives you access to hammocks as well as a nap room.

The Hub at 128 Prinsep Street is one of the coworking chain Impact Hub's two locations in Singapore. The Hub Singapore has helped both large and small international companies launch in the Asian market.
Equally important, The Hub has supported startups with regional connections to help them scale. For serious entrepreneurs and ambitious startup founders, The Hub may be the best place to base your operational activities in Singapore.
Of course, an eight or nine figure exit doesn't need to be in the cards for you to benefit from a coworking membership at The Hub.
Independent professionals will also enjoy working at The Hub due to its inspirational atmosphere, attractive layout, and fantastic community.
Oh, and if all of this talk of grandeur visions and world domination is making you feel tired, there's a nap room too 🙂
Honorable Mentions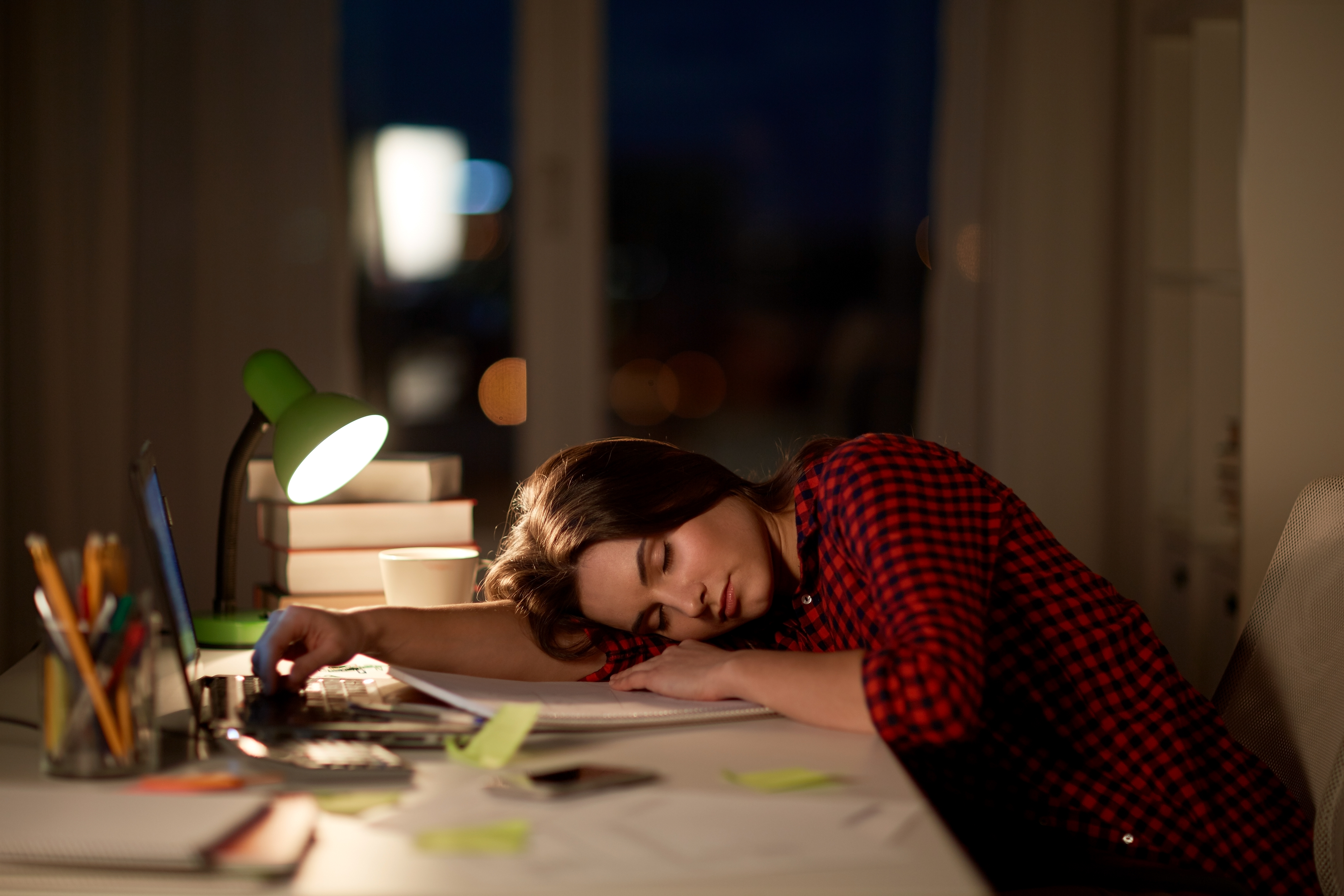 While we consider the above spaces to be the best coworking spaces with nap rooms, here are a couple extras that could have easily been included in the list.
Weserland — Excellent Berlin coworking space open 24/7 that includes a power nap room with a bed and hammocks.
Journey Coworking — A coworking space in Austin offering countless seating options, fiber internet, and Japanese style nap pods.
Hive Arena — Located in Seoul, this space was featured on Forbes 11 Best Coworking Spaces in Asia and memberships include networking events, free beverages (including beer!) and beanbags for members to nap at.
Conclusion
As you can see, there's a number of excellent coworking spaces with nap rooms. Joining any of these spaces will help ensure you look forward to 3 p.m. rather than dread it. Do you know of any other coworking spaces for nappers? Let us know in the comments!