There's nothing sweeter than powdery snow for a skier. Freshly fallen snow makes for a perfect ride down the mountain. Unfortunately, in the past most office workers rarely had the privilege of enjoying a powdery morning of snow. By the time most 9-5ers got to the ski lift, the snow had already become cruddy and uneven. Or even worse, they'd be stuck in a polluted city far away from the mountains and even seeing the snow.
Fortunately, times are changing. More and more employers are allowing their employees to work remotely. Equally important, the last few years have seen remote mountain locations get increasingly reliable wifi. This is especially true at ski resorts with coworking spaces.
Staying at any of these 4 coworking spaces in ski country will allow you to enjoy the powdery mornings of snow guilt-free knowing that you'll have a productive work environment waiting for you nearby.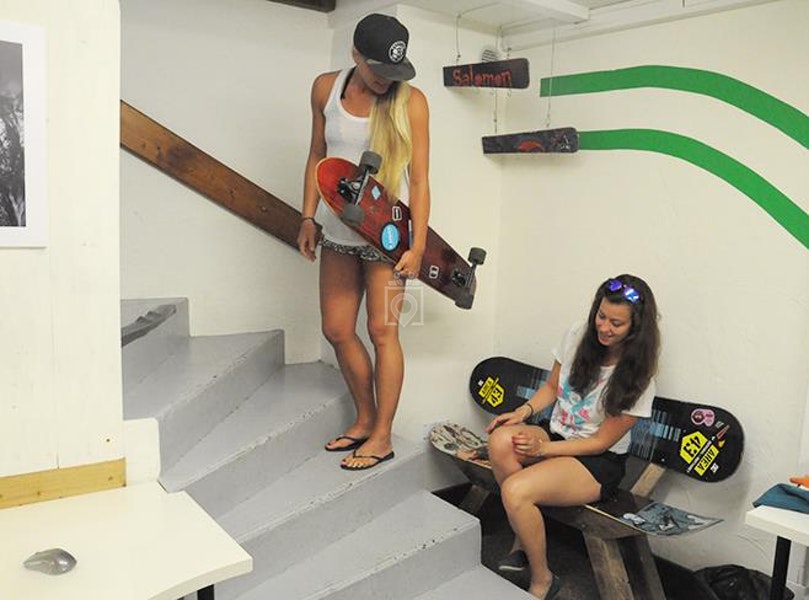 Located in Chamonix, France, The Ski Locker has making work fit into the lifestyle you desire as its biggest priority. This should be obvious from the majestic mountain view coworking members enjoy as they work from their laptops.
The community has a tech and creative vibe to it. The members consist of freelancers, entrepreneurs, and independent professionals who have long craved reconnecting with nature.
While working at The Ski Locker, you'll find that inspiration and creativity come in abundance due to the environment. The fresh mountain air helps you feel healthier, and produce better work while feeling relaxed in the process.
The coworking area's standard hours are from 9am to 6pm, though the founders may sporadically offer weekend availability under special circumstances. Regardless, one thing is certain. You'll never feel cooped up while a member of this coworking space.
Members of The Ski Locker often enjoy sneaking away to the mountains during their lunch breaks. It's easy to do so given the ski lift is just 100 meters from the work area.
Coworking memberships at The Ski Locker are flexible in length ranging from a single day to an entire month. Both hot seats and dedicated desks are also available based on your preferred work style.
Peak prices apply from December to April while discounted rates are available the rest of the year. The membership fees are well worth it as they provide much more than just convenient access to the ski hills.
You'll also enjoy fast network connections and a decked out meeting room with 4k displays and Chromecast. There's also a shared kitchen area with coffee and tea for space members.
Standard office needs such as printing, copying, and scanning are easily accommodated. Best of all, The Ski Locker hosts monthly community breakfasts that are a great way to network and meet new friends to hit the mountains with.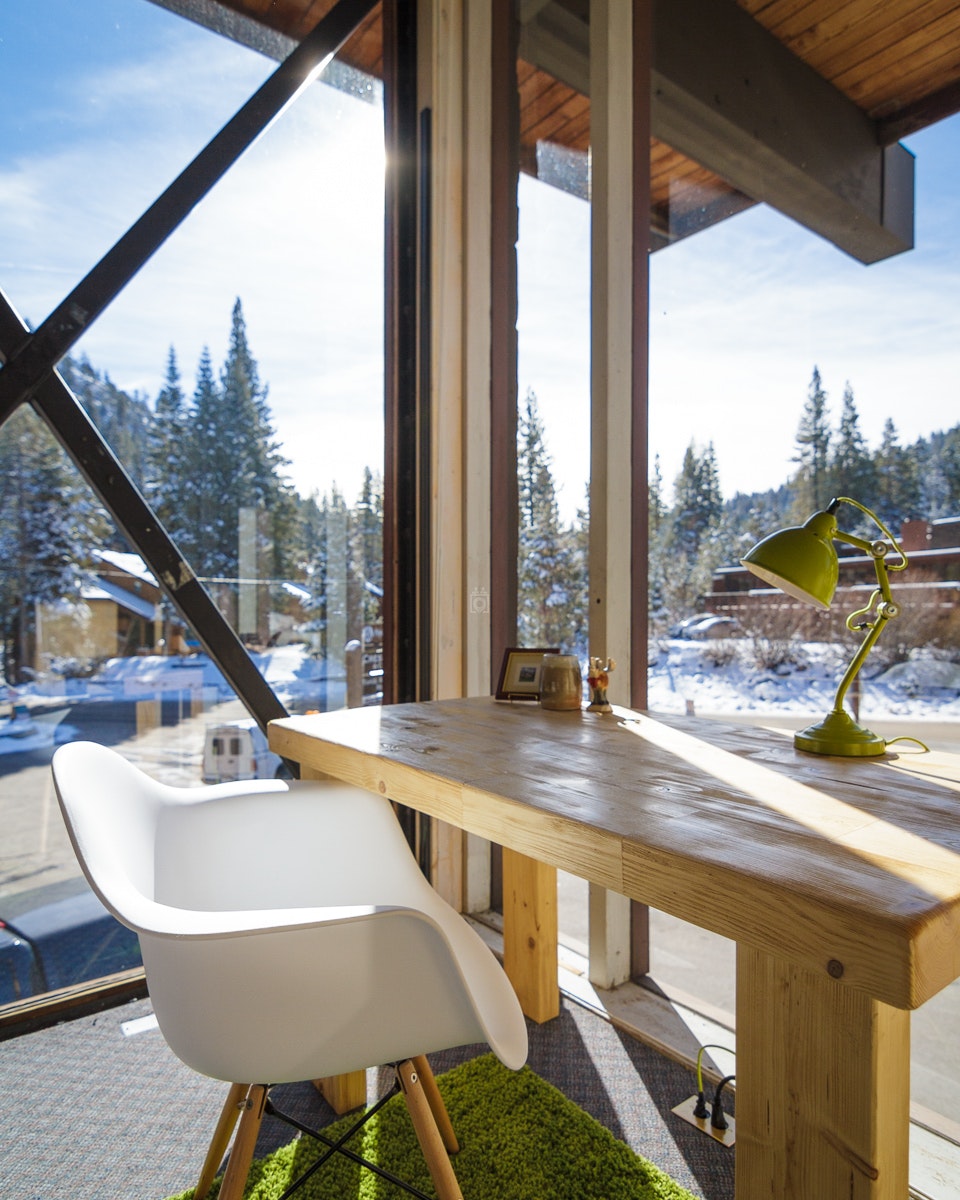 Say California and the first things to come to mind are probably Hollywood and Southern Cal beaches. Alpine Meadows is likely to fly under the radar for most people. As a dedicated skier, however, you know better.
Alpine Meadow's mountains are always calling, and a membership at Tahoe Mill Collective allows you to answer at your leisure. Near both the Alpine Meadows and Squaw Valley ski areas, Tahoe Mill Collective was built because locals felt it was about time for a coworking space to exist in the mountains of California.
Housed in a building that was once an old ski shop, Tahoe Mill's is perfect for you if you're sick of working in drab office spaces and cramped coffee shops. Networking and collaborative opportunities are abundant with the diverse community consisting of designers, photographers, writers, architects, attorneys, entrepreneurs, and more.
You're not much of a people person you say? While man's best friend may not contribute much to your professional success, hearing Tahoe Mill is dog-friendly will come as welcome news to any canine owner.
Other perks of Tahoe Mill's affordable $200/month memberships include a printer, scanner, free coffee/tea, private conference rooms, storage lockers, plus access to community events.
A spacious work environment with abundant natural lighting and an attractive interior design awaits. If you're the type of person who is more productive after a few hours of huffing and puffing fresh mountain air, Tahoe Mill Collective is the space for you.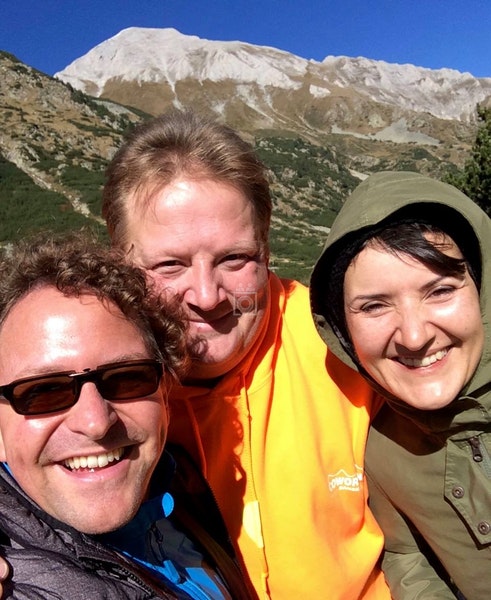 If you're ever in Bulgaria, head to Coworking Bansko. Bansko is one of the premier ski resorts in all of Eastern Europe.
Coworking Bansko's membership provides much more than just a convenient location for skiers and snowboarders though. Bansko offers members a variety of work environments. Most of the space's professionals spend the majority of their time working in the social space to boost creativity while heading to the quiet space to beat deadlines.
The community consists of entrepreneurs, freelancers, and independent professionals working remotely. The majority joined the community to network, learn, and share ideas while enjoying close proximity to an amazing mountain resort.
The space's wonderful list of amenities probably doesn't hurt either. An excellent coffee machine, comfortable chairs, and blazing fast internet (especially considering the relatively remote location) are all perks you'll enjoy.
A side benefit to working in the city of Bansko is that you'll enjoy a low cost of living provided you avoid the tourist traps. Due to overbuilding, finding a solid apartment for $300/month is typical.
Plus, when you've had enough of the cold, the beautiful Greek beaches of Thessaloniki and Kavala are just a few hours away by car. With such a friendly and energetic community, you may never want to leave, however.
One member even moved to Bansko after just a week of working at Coworking Bansko because he loved the mountains and community so much. You may think that's crazy, but try working from Coworking Bansko for a week and you may just follow in his footsteps 🙂

Colorado is known for its slopes and ELEVATE is the place to be if you'd like to take advantage of them without falling behind on work. Located in Frisco, ELEVATE prides itself on being the coworking space where adventure meets tech.
Its community consists of developers, entrepreneurs, outdoor product companies, and business strategists who moonlight as skiers, snowboarders, mountain bikers, climbers, and kayakers.
With abundant workshops and meetups, you'll easily network and find new friends that ski or climb to the same beat.
Beyond the people, ELEVATE also shines as a coworking space because of its attractive work area. The work environment has a beautiful wooden interior and abundant natural lighting. Meeting rooms are available for members as well as a conference room and event space for rent.
With flexible workspaces and guidance on how to launch your startup or further develop your career or business, ELEVATE is dedicated to helping members ditch the "ski bum" stereotype and excel professionally.
As a community, ELEVATE members believe in working just as hard you play. Hustle and exertion are healthy for your body and soul regardless of whether they're done on the mountains or in your career.
With educational workshops for career development, and experienced skiers to push you to your limits, ELEVATE has a community that will help you excel in every area of your life.
Conclusion
While these are some of the best coworking spaces we've seen in ski country, we're sure there are other interesting places to work from in near the mountains. As a skiing or snowboarding enthusiast, where do you like to work from? We'd love to hear from you in the comments. If we get enough responses, we may even compile them into a follow-up to this post!