Coworking is the new, preferred norm when it comes to workspaces. Millions of entrepreneurs, startups, independent contractors, employees, and freelancers around the globe are now opting to work from a coworking space.
Coworking Resources predict the number of coworking spaces worldwide is expected to rise to almost 26,000 by 2022. In 2015, there were just 7,805.
The workforce is shifting to a much more flexible model, with an estimated 35,000 flexible workspaces in the world today. According to leased line provider HighSpeed Office, 50 percent of the workforce will work remotely some of the time by 2020.
Many remote workers choose to work from home, but an increasing number of those working remotely are opting to hot-desk in coworking spaces as they become more widely available and affordable. Coworking spaces are appealing because they are distraction-free when compared to working at home (family interruptions) or in a coffee shop (giggling gossipers).
According to a recent article published by Visual Capitalist, interaction with other workers has emerged as one of the most influential aspects of the coworking trend. This is because coworking creates a business model that brings people together.
The rise of coworking is indisputable. So, what should you look for in a coworking space? Location, reliable internet connectivity, printing facilities, a supply of coffee, and a community you can connect with are all obviously important.
There are so many innovative coworking spaces to choose from, and while atmosphere is important, don't get blown away by the buzz and sign up to a long-term commitment before checking out the less sexy and practical aspects of a successful coworking office.
Here are some of the overlooked attributes of the very best coworking spaces.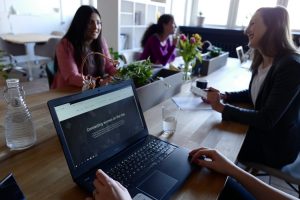 Amenities, privacy, and security
It's easy to be charmed by the quirky things on offer at some coworking spaces. An awesome view, lunch-time yoga classes, a café, nap zones, a ping pong table, and social events are all highly appealing and can elevate a coworking space to sound like a dream.
However, you'll need to look beyond the frills if you want to be sure a coworking space is going to be the right place for you to network, build connections, and optimize productivity.
Napping and playing table tennis may be touted as great productivity hacks, but these perks, if not limited, can also become a distraction, preventing you from efficiently getting on with your day.
You may be blown away by the view, but will this also become a distraction? Simple things like practical window coverings or blinds to prevent light reflection are actually really important.
Andrew Turrell, commercial blinds specialist and owner of Aquarius Blinds, offers advice to coworking space operators on optimum shading solutions:
"Plenty of natural light is an appealing feature, but not if it causes havoc with viewing screens. Many operators opt for cheap off-the-shelf blinds to keep costs down when setting up a co-working space, but they can be just as ineffective as having no window coverings at all. Measured solutions are actually affordable and much more effective."
Amenities, such as the type of desks and chairs, air conditioning, room temperature, kitchen facilities, and break-out areas may also be important to you. If you have a bad back, for example, trendy chairs, sofas, and low tables won't match an ergonomic chair and desk. Privacy blinds for glass-fronted meeting rooms are also a feature you may feel is important.
Privacy is one consideration for coworkers that is often overlooked. The best coworking spaces don't cram people in like a business centre. Engaging and collaborative workspaces are great, but open-floor plans and shared work spaces can often underestimate the sense of space required to prevent putting confidentiality at risk. Secure storage spaces are also a plus.
Tech amenities on your must-have list should include the following: reliable wireless connectivity, wireless security, printing options and security, VPN compatibility, audio and video conferencing capabilities, display screen or monitor options , and on-site tech support.
The best coworking spaces understand that small details matter.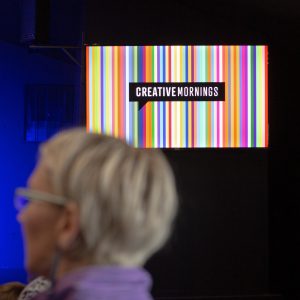 Community curator and event offerings
A vibrant coworking community doesn't usually blossom without a bit of help. Coworking spaces which employ a designated community curator are amongst the most successful because they actively encourage a diverse set of skills and collaboration. People sometimes need a helping hand to interact and work together, which is why curated coworking spaces are a great option.
Being surrounded by other entrepreneurs and talented professionals is one of the biggest benefits of joining a coworking space. Working independently, especially at home, can be extremely isolating.
A community curator will help to build a community beyond the odd conversation and work meetings. Look out for a coworking space that offers networking events, training programs, brainstorming sessions, and even leisure activities, like a football team or tennis tournament.
Atmosphere
Atmosphere is everything. A great atmosphere will usually follow when a coworking space has a vibrant, inclusive, and collaborative community. When you are looking for a coworking space, it's important to visit at various times in the day and even on different days to get a feel for the atmosphere.
You may just happen to visit when a co-working space is quiet because people are in meetings or focusing on a piece of work, when actually the office is usually quite noisy and buzzy. The opposite may also be true – you can visit when there's a real buzz, but normally the office space is quieter.
Be sure to ask other co-workers and the manager or owner, what the atmosphere is like on a day-to-day basis. Importantly, is it an inclusive atmosphere where the exchange of knowledge is encouraged?
Freelancing, setting up a business and branching out on your own can be isolating and a grind. Co-working spaces are the perfect solution to network, cut costs and increase productivity. The best co-working spaces will offer much more than a base from which to work.