Looking for a coworking space by the beach? Thailand has got you covered. Check out these 5 coworking spaces that are just steps away from the beach.
Although many of us love working in large metropolises, it's easy to see how working in a concrete jungle like Saigon or Jakarta can wear you down over time. The chaos, traffic, and hustle are always exciting at first, but inevitably you crave change after a while.
When the pollution of the big city gets old, it's time to refresh in a place with clear blue water and beautiful white sand. Famous for its beaches and easily reached from other Southeast Asian countries, Thailand is one of the best countries for working on the beach.
The land of the smiles has such a beautiful climate and scenery that you may not feel like working at all. Fortunately, Thailand also has some of the top coworking communities in the world to keep you on track.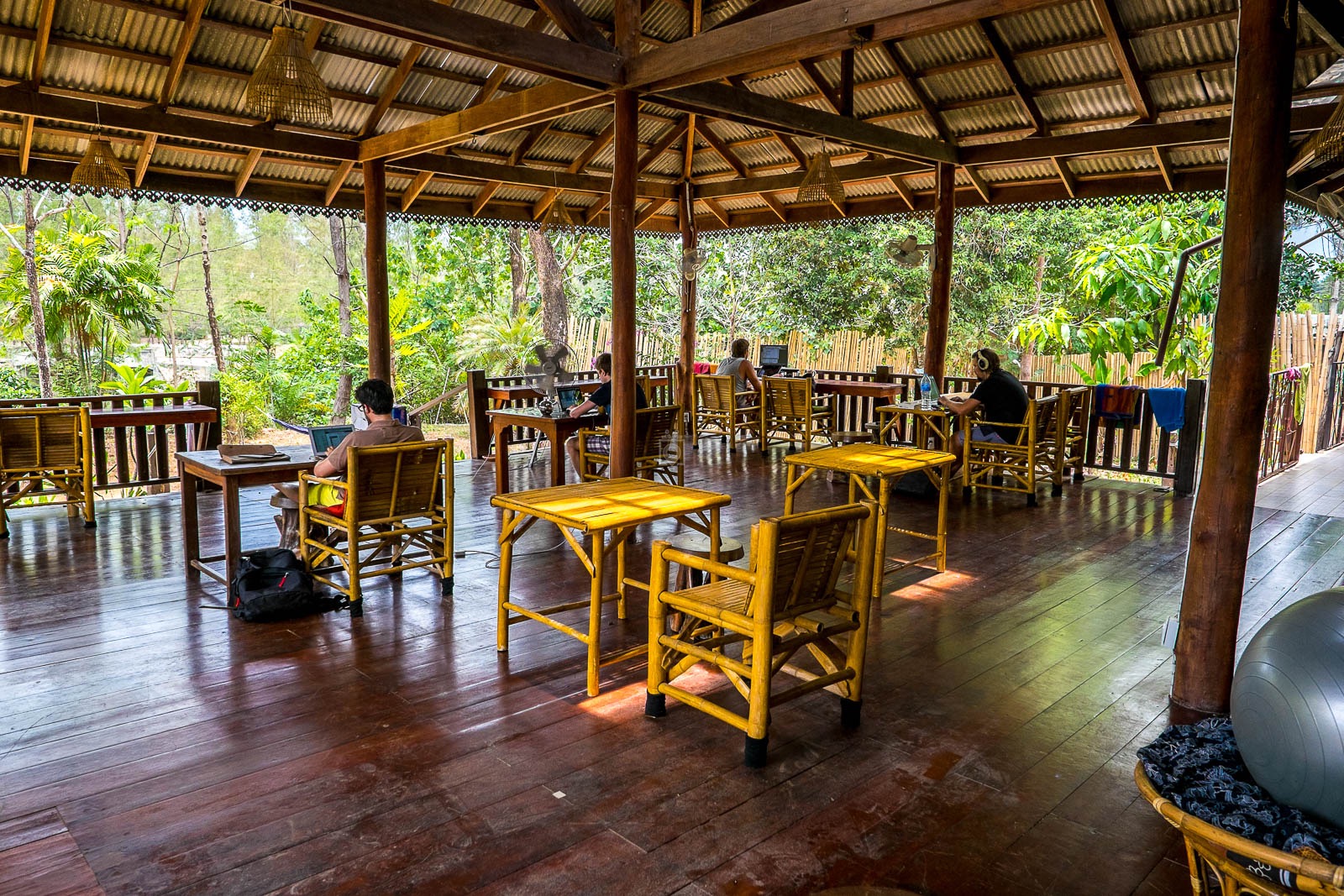 As one of the most renowned coworking spaces in the world, you probably have high expectations for KoHub. Surprisingly, KoHub lives up to all the hype and more. Located in Southern Thailand, Koh Lanta, this is the coworking space for you if you've ever wanted to work productively on a tropical island.
With 24/7 access, blazing fast internet, food delivery, and a variety of seating options (tables, standing desks, beanbags, etc), your work environment will offer you everything you need to produce excellent work. There are even hammocks available if you'd like to take a nap on your lunch break.
You'll also be surrounded by a close-knit community of freelancers, entrepreneurs, and start-ups. Regular events and workshops are held for members of KoHub. Co-living accommodations are also available for those that would like to integrate even more deeply into the community here.
Other leisure activities after a long day of work include muay thai, yoga, snorkeling, or even just taking a stroll on the beach to take in the beautiful sunset.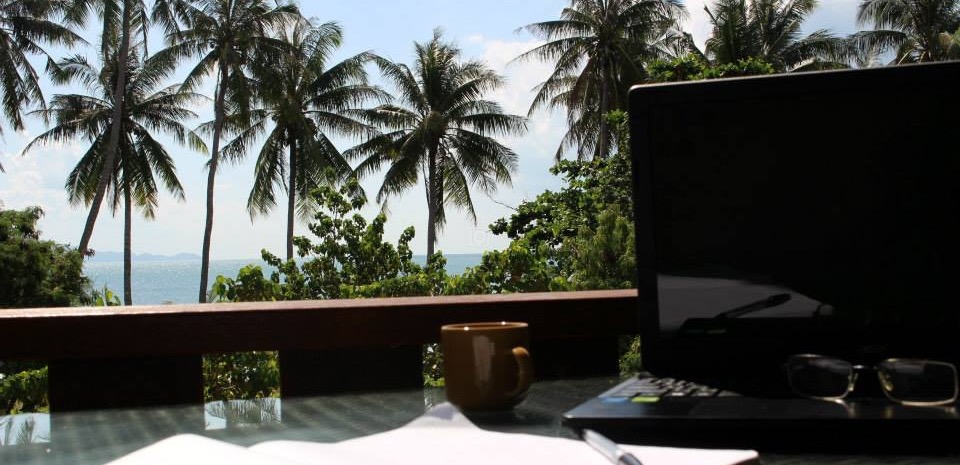 Similar in name and located less than an hour away by plane, KohSpace shares many things in common with KoHub. Yet, KohSpace is an awesome coworking space in its own right. Located on the island of Koh Pha Ngan, there are lots of exciting activities going on outside each day.
Snorkeling, kayaking, and hiking are the most popular daytime activities. Kho Pha Ngan is most famous, however, for its world famous Full Moon Party each month. Though leisure activities are abundant on Koh Pha Ngan, being a member of Koh Space will ensure you work just as hard as you play.
KohSpace has a relaxed coworking area that attracts web designers, photographers, digital nomads and more. Members frequently interact during the coworking space's regular events and weekly beach volleyball games. Though everyone enjoys the community aspect of coworking, KohSpace has excellent infrastructure too.
You'll surely enjoy the lounge, reprography services, free coffee and tea, skype room, personal locker for storage, and more. Best of all, KohSpace is even reported to have the best internet connection on the entire island.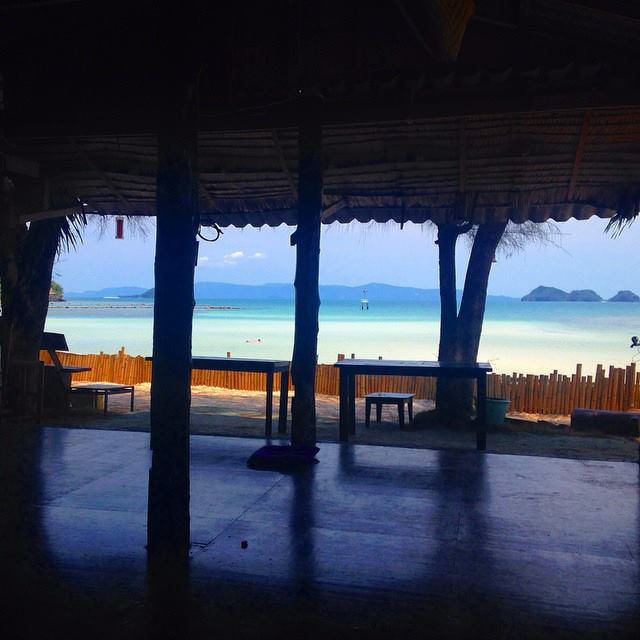 Also located on Koh Pha Ngan, beacHub is the island's other coworking space located on the beach. BeacHub offers a more serious work environment than Kohspace, however, and the prices reflect that. A coworking membership at beacHub costs 6,500THB/month (about $185USD), while a comparable membership at KohSpace costs just 3,900 (about $111USD).
Fortunately, this increased cost also brings a truly excellent work environment. At beacHub you'll work in comfortable ergonomic chairs on the beach while enjoying ocean breezes and world class service. Of course, when the sun gets too hot an air conditioned work area is available for you as well.
Gourmet organic food is prepared daily at the on-site restaurant so you'll never have to worry about finding new delicious dishes to try. BeacHub is run by a man named Matthew from San Diego, and that reflects in its laid back vibe. Matthew is also very accommodating and eager to make sure beacHub is giving you everything you need to succeed and enjoy yourself in the process of doing so.
Other amenities included with your membership include 24/7 access, wifi, hammocks, and more. Plus you'll become part of a global community of entrepreneurs and nomads building up their businesses in paradise. That sounds like a pretty exciting group to become a part of, and that's why you should take at least one month of your life to work at beacHub.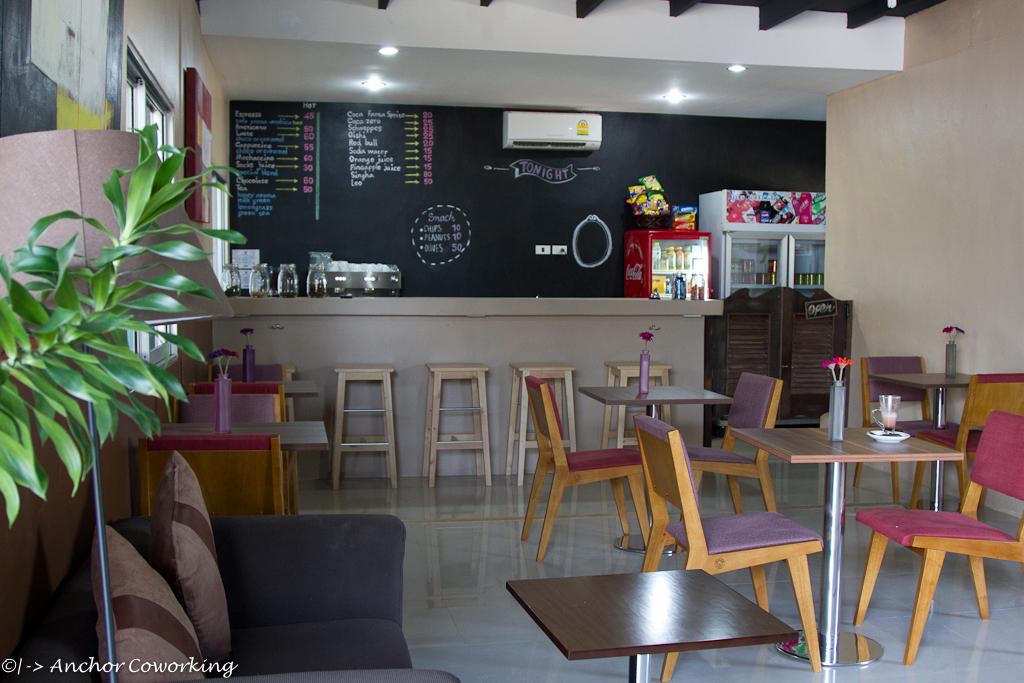 There's a lot more going down in Pattaya than its crazy nightlife. You can't always party after all, and that's why Anchor Coworking was created. There's no better place around Pattaya to get work done. This hip coworking space is located in the Jomtien area, which is a laid back part of town on the beach.
Yet, you won't have trouble working productively here. In fact, you'll likely see your output increase with the comfortable work area and excellent internet connection. There's even a backup to ensure you always have a quality internet connection when you need it. Also included are free coffee/tea, 24/7 access, storage lockers, printers, and an on-site cafe with the best smoothies paradise offers.
Plus, let's not forget the community aspect. If you're looking to meet other ambitious professionals around Pattaya, Anchor Coworking is the best place to do so. Community events and workshops are often held for members to network and share their knowledge. Plus, a meetup to play board games and let loose is held every week too. Best of all, a beautiful beach to relax on with your new friends is just a few minutes away.
Garage Society at Phuket, Patong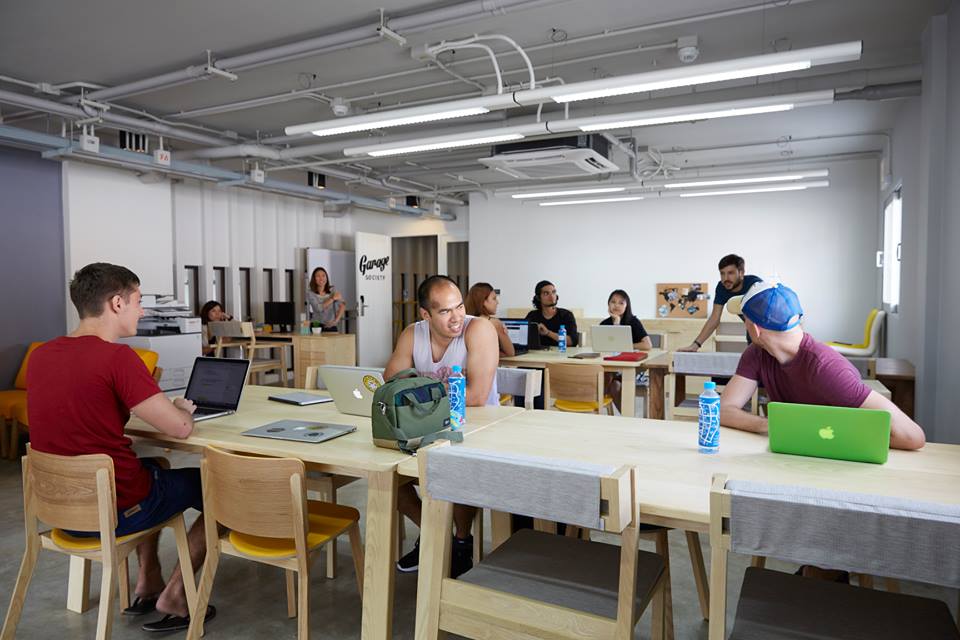 When tranquility gets old and you'd prefer a beach party, we'd recommend you make your way to the Garage Society. Located near the beach plus countless resorts and restaurants, you'll always have a new place to explore.
There's a solid community of coworkers at this space to connect with, but it's also easy to befriend travelers in the surrounding area and party after work too. More importantly, you'll have all the resources you need to work productively for guilt-free enjoyment in the evenings.
Standing desks, beanbags for brainstorming, 24/7 access, personal lockers, co-living accommodation, reprography services, and more are all included with your membership. It's also easy to get active during your lunch break with the on-site swimming pool or professional Muay Thai instructor offering lessons each day.
Conclusion
As you can see, there's no shortage of options for a productive place to work near or even on the beach in Thailand. Of course, Thailand isn't the only country that offers the ability to work with your feet in the sand. If you're interested in the offerings of other countries, be sure to check out all of coworker.com's coworking spaces on the beach.