One of the greatest things about having a remote job and living the digital nomad lifestyle is being able to travel and work from anywhere in the world.
However, constantly working alone can get isolating and lonely no matter where you are. Even in a vibrant city, if you are always working from a hotel, or an Airbnb, or a coffee shop, you may start to feel that you are on your own with no one to connect or collaborate with.
This desire to connect and collaborate as a location-independent worker is why coworking spaces are now gaining in popularity. As remote working lifestyles become more prolific, the need for coworking spaces grows, too. These spaces are an integral part of many remote workers' lives, but they can be great for anyone, no matter what their situation, who is looking to stay connected, collaborate, and increase their creativity and productivity.
This change in the way people work has led to an increase in coworking spaces but has also begun to change the way many industries run. Many new business trends have been influenced by this shift to the remote, location-independent working lifestyle.
For some, these shifts and new trends can be difficult. Not everyone is suited to the remote work environment — but finding a great coworking space is an easy way to combat concerns about isolation and decreases in productivity.
Top coworking spaces for remote workers in Tokyo
Some of the best coworking spaces across the globe are more than just a space to collaborate. As more and more people seek these spaces out, the coworking industry has become quite competitive, with each new space popping up trying to gain an edge over the last.
Many of today's top coworking spaces come with all the perks that one might find if you were working for a major company. They are smartly designed with modern décor, food and drink offerings, fast internet, outlets galore, and various combinations of conference rooms, private booths, cubicles, and plenty of open, collaborative spaces.
If you like to travel, there are some fantastic coworking spaces all over the world, especially across Asia. Below, we'll take a look at some of the best coworking spaces in Tokyo: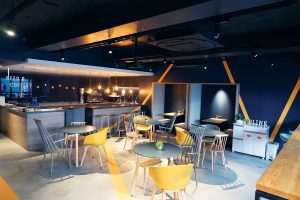 1. Blink Smart Workspace
Blink Smart Workspace is a five-story workspace with a dynamic and international aesthetic. Whether you're a freelancer, entrepreneur, student, or teacher, Blink has the equipment and collaboration space for you. Plus, with a dedicated Brazilian café and coffee lounge, as well as an onsite restaurant, you can keep yourself fueled in these smart workspaces.
This coworking space also offers amenities such as a kitchen, lockers, phone booths, even showers. Pet lovers will also be happy to know that this location is cat and dog friendly. Whether you're looking for a day pass or a full-on membership, this hip, young 24/7 location is sure to meet your coworking needs.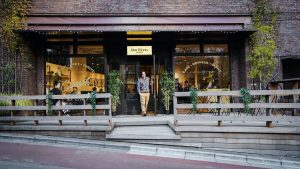 2. The Hive Jinnan
The Hive Jinnan is located in the heart of the bustling district of Shibuya. This coworking space highlights its Hive Team as being a super friendly support team that is welcoming and dedicated to going the extra mile for its members and guests.
The Hive also has its own café in a beautifully designed workspace with hot desks, dedicated desks, private offices, and meetings rooms. It even has a decked outdoor terrace for those that want to work outside and offers various community events.
The Hive offers a range of memberships from flexible to dedicated desk and private office plans. It also offers special rates to entrepreneurs and early-stage companies, as well as a virtual office option for businesses that are registered in Tokyo and want to take advantage of mail handling services, secretarial services, and discounted day passes.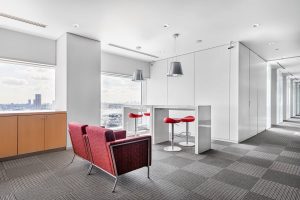 3. Regus Shibuya Mark City
The Regus Shibuya Mark City boasts panoramic views of the cityscape from the 22nd floor of a huge complex, located just two minutes away from Shibuya Station.
The location of this coworking space allows you to walk around during the day and appreciate culture at nearby art centers, or explore after dusk and witness the nightlife in this bustling social city hub center — especially since Regus Shibuya Mark City is open to members 24 hours a day.
This location offers multiple memberships, including coworking office space, virtual offices, coworking spaces, and meeting rooms. Also offered is an on-site lunch restaurant, coffee bar, sandwich service, and vending machines, as well as secure underground parking.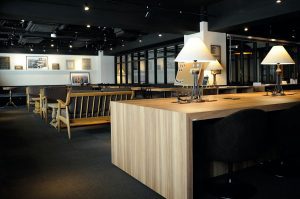 4. Basis Point Jimbocho
Basis Point Jimbocho is an upscale coworking space that feels more like a chic and modern hotel lounge. Just a one-minute walk from Jimbocho station, Basis Point is easily accessible for anyone living or visiting the local area.
It offers semi-private box seats, open seating, and conference rooms in a café-like setting with a calm and welcoming atmosphere. As it is in close proximity to bookstores and universities, it serves as a great place to work or to read and study.
The space also provides stationery, a copy machine with a printer and a scanner, a drink bar, monitors, laptop rentals, and extra chargers. Basis Point also offers a variety of plans, including general use, monthly, corporate, and a shared office plan.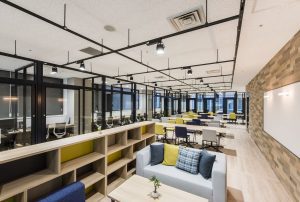 5. Fabbit Kyobashi
Fabbit Kyobashi is also an easily accessible coworking space, located just a 4-minute walk from Tokyo Station and a 5-minute walk from the Kyobashi Station. This space operates as a coworking space, a rental office, a virtual office, and an event space, depending on your needs.
This unique space a minimalistic, clean, and professional space with all the benefits of a fully operational office. The Fabbit offers fast internet, a library of business books, a drink bar, a copy machine, mailboxes, lockers, and more.
The rates and plans are flexible with private room rates, open seating rates, select plans, campus plans, corporate packs, and one-day passes. They also provide plans for their virtual office and event space as well.
Coworking spaces and the remote work lifestyle
Living the nomadic or remote work lifestyle has many incredible benefits. It affords you the ability to travel, it's incredibly flexible and offers you a healthier work-life balance. However, it can also be challenging at times and difficult to get used to.
Lots of businesses are using this shift to remote work to digitally transform the way they operate, which is resulting in a lot of new tech advancements that will ultimately benefit many industries.
It's important, however, as businesses make these transitions, to keep workers and employees in mind to ensure they are happy and comfortable. If they are struggling to succeed in the remote setting, employers could provide coworking access passes as an option to help them find a way to feel connected again.
Wrapping up
Coworking spaces can benefit anyone, whether you are an employee of a company, a freelancer, working on a side hustle, or are simply looking for a place to connect and collaborate with other professionals.
These spaces offer a place where everyone can thrive, and no two coworking spaces are the same. If you try one out that you don't like, don't give up! Each space has its own unique vibe and offerings — if you look hard enough, there is sure to be a coworking space out there that suits your needs, like in Tokyo!