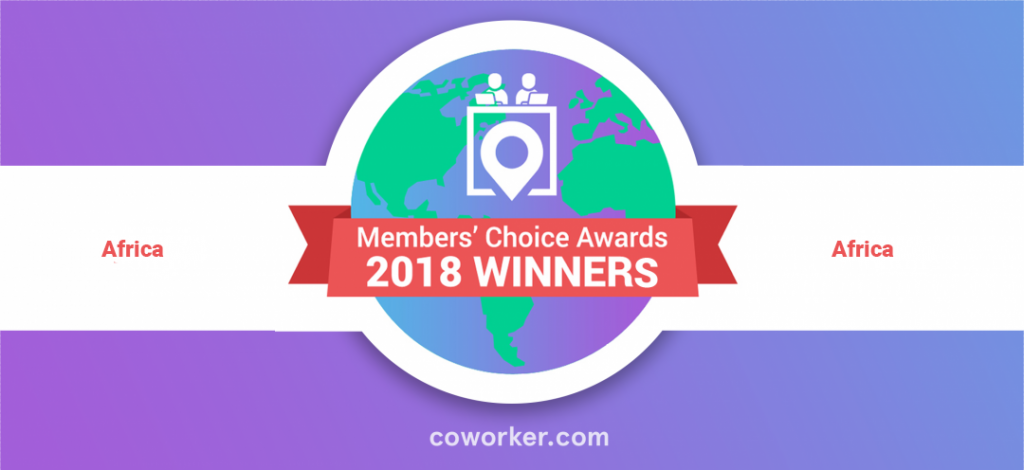 The Coworker Members' Choice Awards are the only global coworking industry awards based on thousands of reviews and opinions from coworking space members around the world. This year 345 coworking spaces received recognition based on the quantity & quality of member reviews during the past 12 months.
The award is given to only 1 coworking space in each city, with the exception of a handful of spaces who were nominated for the "best female focused coworking space" award.
Introducing the winners of the 2018 Members' Choice Awards for cities in Africa:
Burkina Faso, Ouagadougou: The Office
Cape Verde : CoWorking By Prime
Egypt, Alexandria: M3MAL
Egypt, Cairo: Makanak Office Space
Ghana, Accra: iSpace
Kenya, Nairobi: Axlr8 Coworking Space
Madagascar : Le BOP
Morocco, Casablanca: Netspace
Morocco, Rabat: TechVerse
Nigeria, Lagos: GilGal Office Suites
Nigeria, Port Harcourt: KoWorkNG
South Africa, Cape Town: Cape Town Office
South Africa, Durban: The Corner Office
South Africa, Johannesburg: OPEN SANDTON
Tunisia, Djerba: CoZi – Coworking Cafe
Tunisia, Tunis: Cogite
Congratulations to all the 2018 Members' Choice Awards winners!
If your coworking space wasn't nominated or didn't win the award this year, keep in mind we'll be announcing the 2019 winners in January next year.
To qualify, ensure your coworking space is verified on Coworker and that members & visitors post detailed, descriptive reviews / testimonials about your space and community throughout the year.
If you'd like a free "Review us on Coworker" front desk sign and "Recommended on Coworker" window sticker to help generate more member reviews, email us and we'll get them posted to you!