With the European winter fast-approaching, seek refuge at one of these top coworking spots around the world.


Isla de San Cristóbal, Panama
Hidden in the lush archipelago of Bocas del Toro ('Mouth of the Bull') in Panama, is Cocovivo coworking. It's as close to isolation as you can get — while still having a Wifi connection.
Plus, it offers a bunch of exciting extras such as snorkelling in their 'healthy' coral reef, wakeboarding, stand-up paddle boarding, hiking in 145 acres of jungle and even seeing Bioluminescence at night. Not to mention that their accommodation options — such as this lovely Waterfront Loft — are simply to die for.
Just make sure to plan ahead — it's only a one-hour flight from Panama City to Bocas del Toro, but a whopping 10–11hours on the bus. Skyscanner is your friend.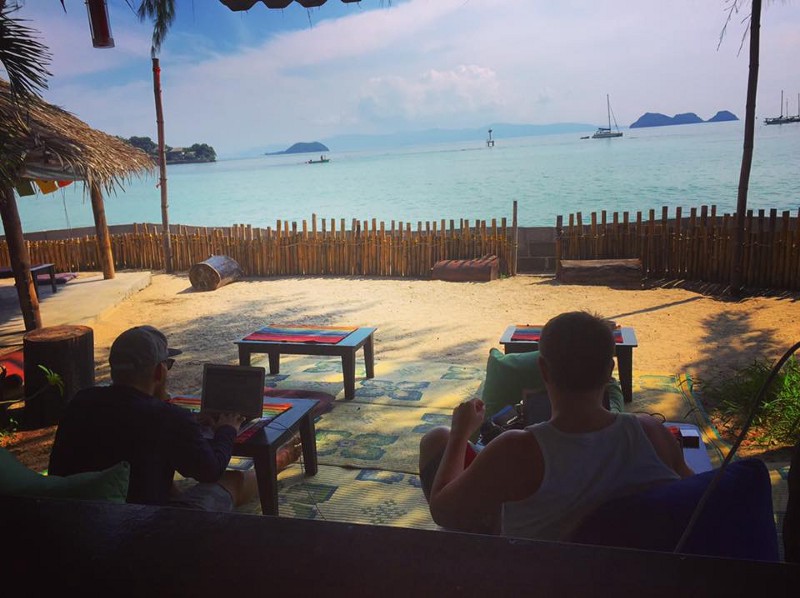 2. BEACHUB 🍍
Koh Phangan, Thailand
Beachub is like an all-inclusive coworking resort. Not only is it home to a beach-front working space on its own 120meter stretch of pristine sand, but it also offers yoga and gym classes, gourmet organic food, an outdoor cinema and ocean-front bungalows.
They also offer the 'Most Epic Scholarship on the Planet', which sounds a bit of a stretch — until you realize they're giving one lucky graduate (in the fields of Art, Digital and Science) a Private Bungalow, Private Desk and food and drinks for 3 WHOLE MONTHS. You're welcome.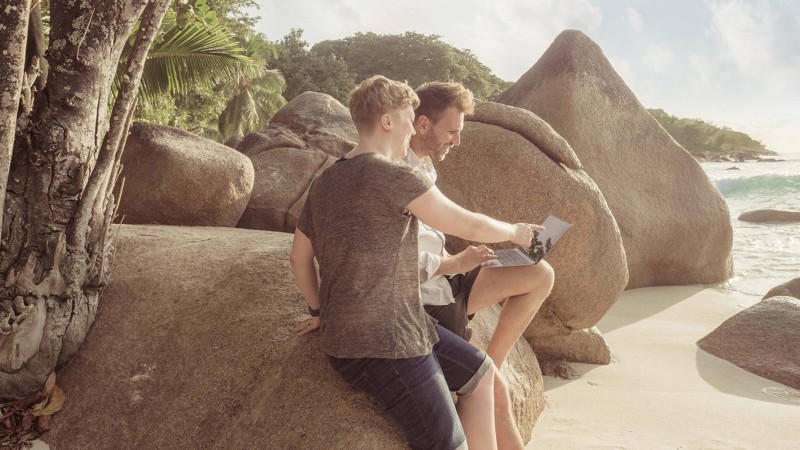 3. KUMBAYJA 🐚
Mauritius & the Seychelles
Perhaps you have been doing freelancing for a while now…and Thailand seems a little mainstream these days. Then why not check out Kumpayja's 'Work Life Blend', where they offer self-catering bungalows, cultural integration and legal assistance (such as visas)…leaving you to do your nomad thang in some of the most beautiful islands on earth; Mauritius & the Seychelles.
However, you have to be in it for the long-haul, i.e. at least one month. And the prices might seem a little steep (missing Thailand already?), but you can always bring along some freelancing friends to cheapen the deal.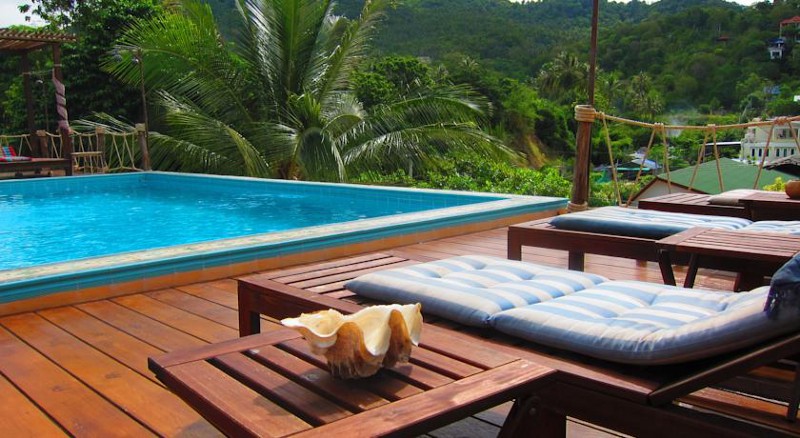 Koh Tao, Thailand
While their range of co-living options looks slightly more appealing than the coworking space itself, TaoHub is an island escape not-to-be-missed.
Their Facebook slogan claims; 'Koh Tao is not only good for diving, beach & party. Can be your office.' No further explanation needed.
Also, at only 21 km², Koh Tao is a relatively easy island to explore. Luckily, TaoHub was inspired by some freelance developers visiting the space and offers two models of motorbikes; "Miss Python" and "Mr Ruby" to help you get around.
Bali, Indonesia
Dojo is one of two renowned coworking spaces in Bali (the other being Hubud, up in the rice-paddy-ridden hills). While it may be only a minute from Echo beach — why bother when there's that lovely pool?
Dojo is also a place for self-development, hosting regular events that cover topics ranging from 'WTF is Inbound Marketing' to 'Beach & Beers'. Plus there's think tanks, skill sharing, workshops and even art exhibitions.
What's the best part? I'll be working for CodeControl remotely from there for six weeks starting in January 2018, so you can look forward to more Dojo related updates 😍
So there you have it! Five beachside coworking spaces to escape the winter blues. Do you have a favorite that we missed? Then feel free to share it below.
This article was originally published on codecontrol