FreshBooks celebrates International Women's Day
Want a free day of coworking in NYC, Boston or Chicago?
FreshBooks are sponsoring a free coworking day on International Women's Day followed by a screening of Dream, Girl – the critically acclaimed documentary promoting female entrepreneurship that premiered at The White House in 2016.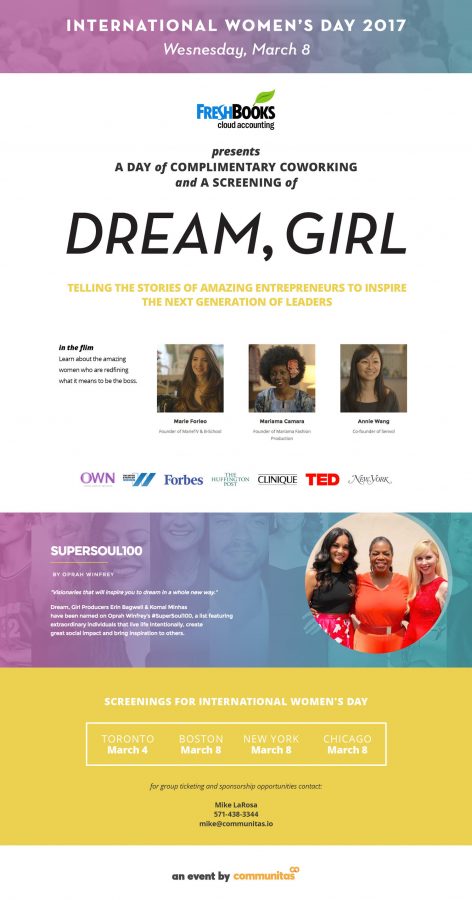 Here are the links to get a free ticket for the complimentary coworking day & screening of Dream,Girl:
Chicago (at Workbar Cambridge)
New York (at WeWork Charging Bull)
Boston (at Venue One)
---
We were invited up to the Freshbooks HQ in Toronto (they were voted as Canada's #1 Best Workplace in 2016) this week to interview their CEO Mike McDerment, the creator & director of Dream, Girl, Erin Bagwell, and some amazing female entrepreneurs in Toronto.
On a sidenote, Mike started building FreshBooks out of his parent's basement (as a young entrepreneur in his late twenties) to solve his own problem after accidentally saving over a client invoice, and has since grown it into a SAAS used by over 10 million people. Talk about entrepreneur inspiration!
Here's a quick video from the event: