One of the main difficulties of living an unconventional lifestyle is finding other people that can relate with you. Whether you're a business owner that's lived in Thailand for 10 years, or a nomadic entrepreneur bouncing from country to country each month, it can be hard to find people that get it. Building an ambitious social circle abroad is no easy task.
At least it didn't used to be. These days, however, it's easy to find coworking spaces and work alongside other entrepreneurs and professionals in almost every major city in the world. At some coworking spaces, it's even possible to live on-site with other community members.
Yet, coworking spaces aren't offering accommodation just to save you time on your commute. The main benefit of living at your coworking space is that it plugs you into a community of people that understand your challenges. Both your personal and professional life benefit from this.
There's always someone around to chat or exercise with, plus you're able to supercharge your network and gain access to a huge range of connections. Clearly co-living offers some nice benefits. Plus, with our search filter, it's easy to find co-living arrangements anywhere you go. Here's some of our top picks of coworking spaces with accommodation in Asia.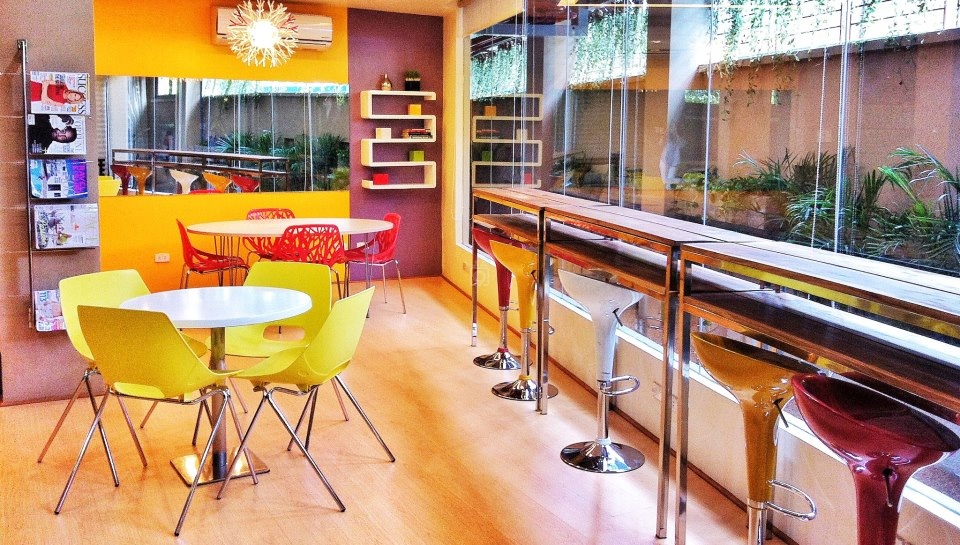 The Philippines is known for having poor internet speeds, but don't tell that to 47 East. With a blazing fast 300mb/s wifi connection, you'll be able to stream, download, and upload to your heart's content.
A Skype room, lounge, free coffee/tea, reprography services, an outdoor terrace, and more are all available to members as well.
Countless startups, freelancers, and independent professionals call 47 East home. This is also a youthful community due to 47 East's close proximity to two of the largest universities in the Philippines.
Plus, on-site accommodation is available at the Solana Suites luxury housing facility. Rooms are available from 8000PHP/month (about $160USD), or 750PHP/day ($15USD).

Outpost has to be in contention for the best coworking space in Bali. With standing desks, incredible scenery, and a powerful network, it's difficult to complain about Outpost. Startups, creatives, and dreamers alike all enjoy working from this space.
There's a blurry line between business partnerships and friendships, and that's what makes it great. You could spend an entire afternoon networking or sharing knowledge with other members in the pool or river, yet it'd feel more like fun than work. Collaborations are encouraged between members, but even working independently you'd still enjoy the upbeat vibe of the work area.
Beyond the community, excellent amenities and service are available to you as a member of Outpost as well. In addition to the two on-site pools, there's also a balcony overlooking a river, standing desks, an excellent internet connection, ergonomic chairs, a Skype room, sound recording equipment, and more.
As great as all this is, however, our favorite part about Outpost has to be the on-site masseuse. Nothing beats a free massage while you work. Spacious private villa rooms are available starting at $975/month and include a full-time Outpost membership ($209/month value), maid service, and breakfast each morning.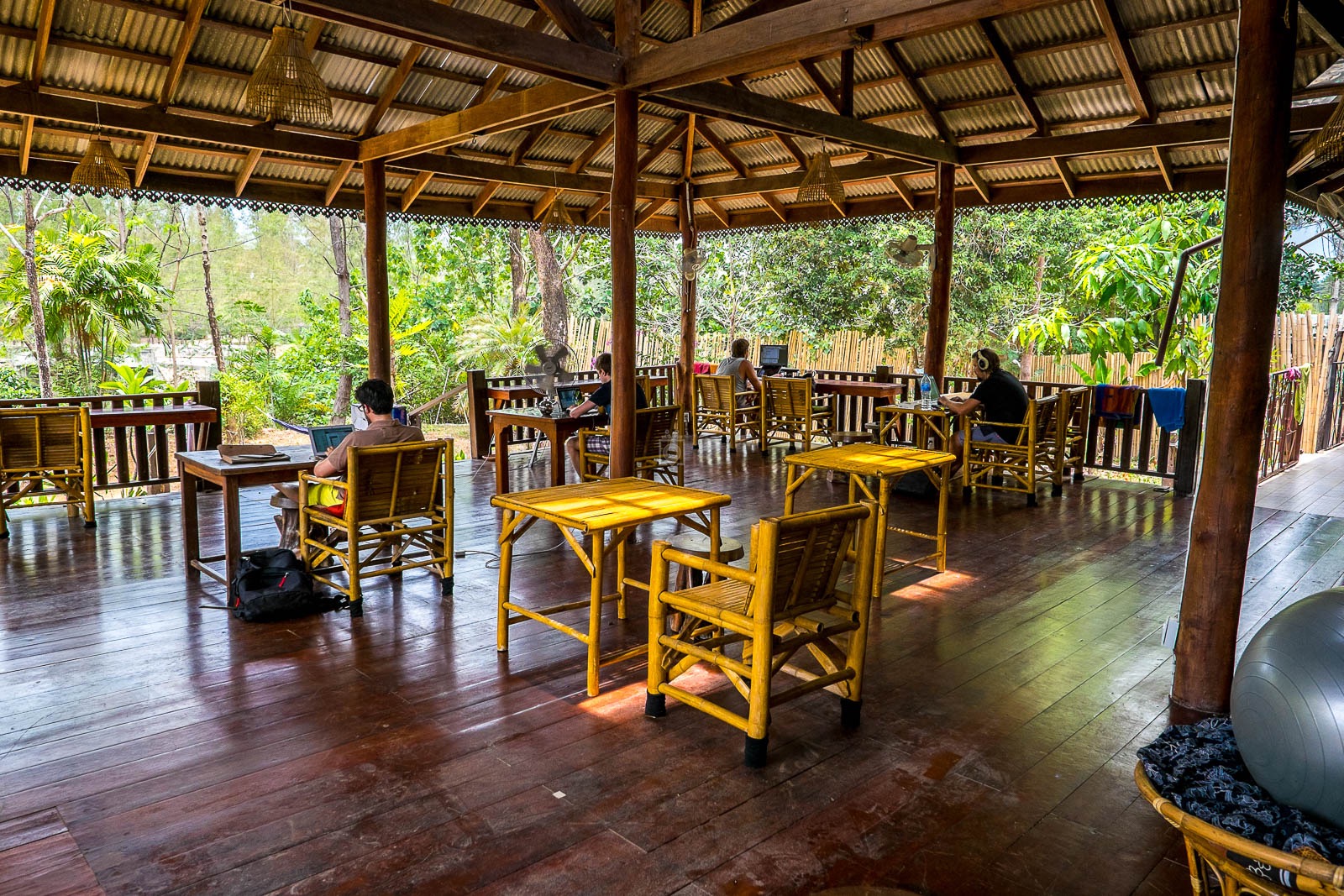 One of the most famous coworking spaces in the world, KoHub offers excellent value co-living packages. Spots in the 4 bed shared dorm cost around 19,750Baht/month ($566USD) with prices varying slightly by the season.
Whether you come in low season or high season, comfort comes cheap at KoHub with small private rooms starting at just 21,000-26,000Baht/month ($602-$745USD). Larger rooms are also available at an additional price.
Regardless of which package you choose, however, you'll be getting quite the deal. All co-living arrangements include a place to sleep, two meals a day, free access to beach toys, travel advice/assistance, plus the world class facilities at the KoHub coworking space itself.
Standing desks, 24/7 access, a Skype room, reprography services, personal lockers, speedy reliable internet and more are all available to help you work productively. The diverse and dynamic community at KoHub will also ensure you're able to build your network and have fun with interesting new friends after work too. Oh, and one more thing. When you're tired from the hustle, a beautiful beach is just a two minute walk away from KoHub.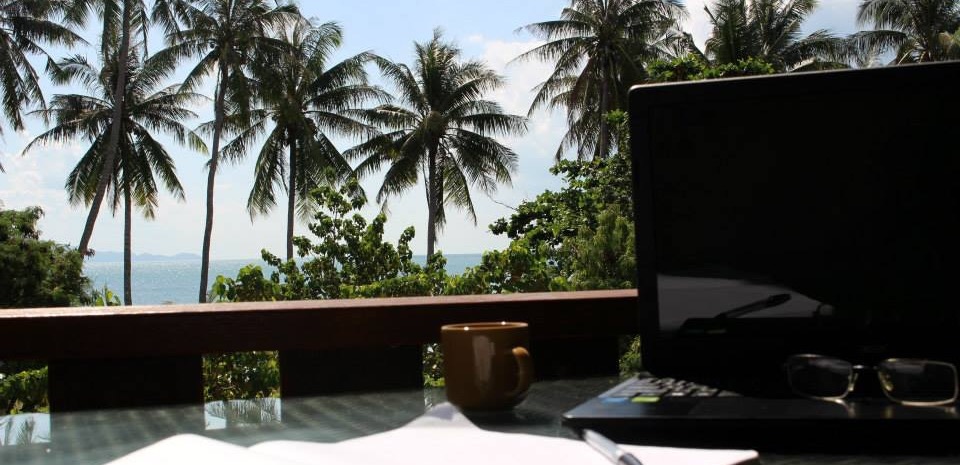 Located on the beautiful island of Koh Phangan, KohSpace offers a beautiful tropical environment along with its co-living package. Studio apartments, single rooms, and double rooms are available. All rooms include a wifi connection and coworking memberships at KohSpace. Please note, however, that a minimum stay of five nights is required.
While the dynamic coworking community alone could keep you busy for months, countless other activities are available on the island as well. You can never go wrong with snorkeling, kayaking, or participating in the full moon party each month. Fortunately, even with all these fun activities, there's no need for you to forget about your work.
KohSpace memberships include free coffee and tea, a Skype room, reprography services, and many members have even reported KohSpace has the fastest internet connection on the entire island.
Located in downtown Siem Reap, AngkorHUB is located just 6 km from the world famous Angkor Wat Temples. AngkorHUB is the undisputed leader of coworking spaces in Siem Reap, and it also offers a great value co-living arrangement.
Monthly stays including two meals a day, a bed in a dorm, and laundry can be had for as low as $399/month. Private rooms are also affordable and include the same benefits for just $729/month. Either way, you'll be getting a great deal.
Your co-living accommodation also includes access to the AngkorHUB coworking space. This space offers a 35mbps internet connection, 24/7 access, Skype room, library, ergonomic chairs, and even a green garden with coconut and banana trees.
Whether you're bootstrapping or already running a successful business, AngkorHUB and it's co-living arrangement are clearly great value options.
Conclusion
Co-living may be a great way to get plugged into the local business scene, but it's also an awesome way to expand your network. Becoming part of a friendly community of hustlers may help your business, but it'll also help you meet people who understand the struggles you're going through as an entrepreneur.
That's why we recommend you check these co-living arrangement options out if you're ever traveling through Asia. If you're in another part of the world, you can also use our new search filter to find co-living arrangements near you.