Bangalore, officially known as Bengaluru since late 2014 (we'll use the names interchangeably in this article), is known worldwide as the Silicon Valley of India. Bengaluru is India's third most populous city with an estimated population of over 12 million people.
This large population creates a deep talent pool of local professionals. Entrepreneurs and foreign companies are taking advantage of the abundance of talent in Bengaluru. In fact, Bengaluru is India's leading exporter of IT services.
Bangalore's coworking spaces are also surprisingly modern, making the city a great place to grow your startup or build a team. While the standard of living in Bangalore may be a step down if you're coming from Barcelona or Berlin, the city isn't without its perks.
Bengaluru has tons of nice parks and impressive Victorian-era architecture. Bengaluru is a great escape from the cold too. Annual temperatures range from an average low of 15.1°C (59.2°F) in January to average highs of 35°C (95°F) in April. Plus, Bengaluru is in the midst of rapid economic growth with citywide infrastructure quickly improving each year.
In other words, if you're looking for the city with the best tech business opportunities in India, there's a great argument for Bengaluru. Here are 4 Bangalore coworking spaces that are a great place to grow your startup or take your career to the next level.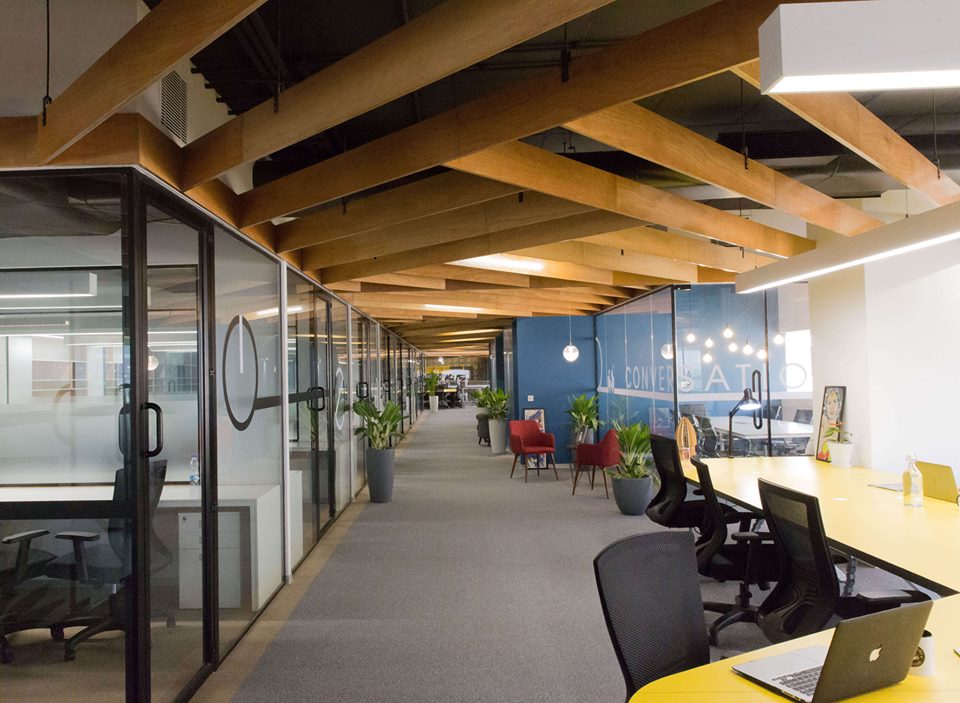 Perhaps the best coworking space in Bangalore's major suburb of Whitefield, GoodWorks has an unbeatable work environment. Numerous members of the space have praised it for its excellent work ambience. Apart from the nice vibes, the GoodWorks coworking area also has nice furniture that'll keep you comfortable all day long.
Of course, as you may know, one of the biggest frustrations of working in the developing world is unpredictability. Power outages and unreliable internet connection are a huge productivity killer.
Fortunately GoodWorks has an IT person dedicated to making sure you're never without a reliable internet connection. This is something you'll greatly appreciate in Bangalore!
More than anything else, we'd bet you'd have a lot to gain from interacting with this space's community. With entrepreneurs and professionals coming from diverse backgrounds, there's a lot to learn from other members of the space.
Attend a few of the events held by the space such as the Thursday meet & greets or the Friday doughnuts gatherings, and you'll be surprised how quickly one's network can grow!
Open from Monday to Saturday 8am to 8pm, be sure to check out GoodWorks next time you're in Whitefield.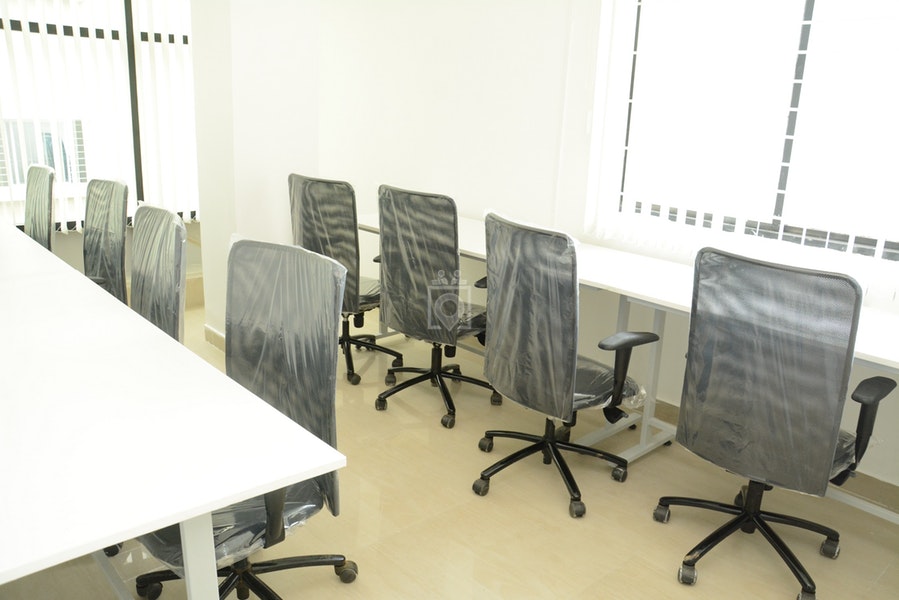 NextSpace has an awesome location right in the heart of one of Bengaluru's top startup hubs — HSR layout. A coworking membership at NextSpace will score you either a hot desk or a private office in one of the most dynamic parts of town.
Oh, and let's not forget the amenities. High speed internet, a meeting/discussion room, conference room, unlimited coffee/tea–what more could you wish for? Oh we don't know, maybe private hot tub desks and a dedicated massage therapist for each member of the space? One can only dream. 😉
While NextSpace may not have those utopian-like amenities, you will enjoy mentorship opportunities, boards to brainstorm on, and an awesome community to network with. We'd say this is a pretty good deal considering membership fees start at just $122/month.
If you're looking for a conveniently located coworking space in Bangalore that's easily reachable by public transport, NextSpace gets a big thumbs up.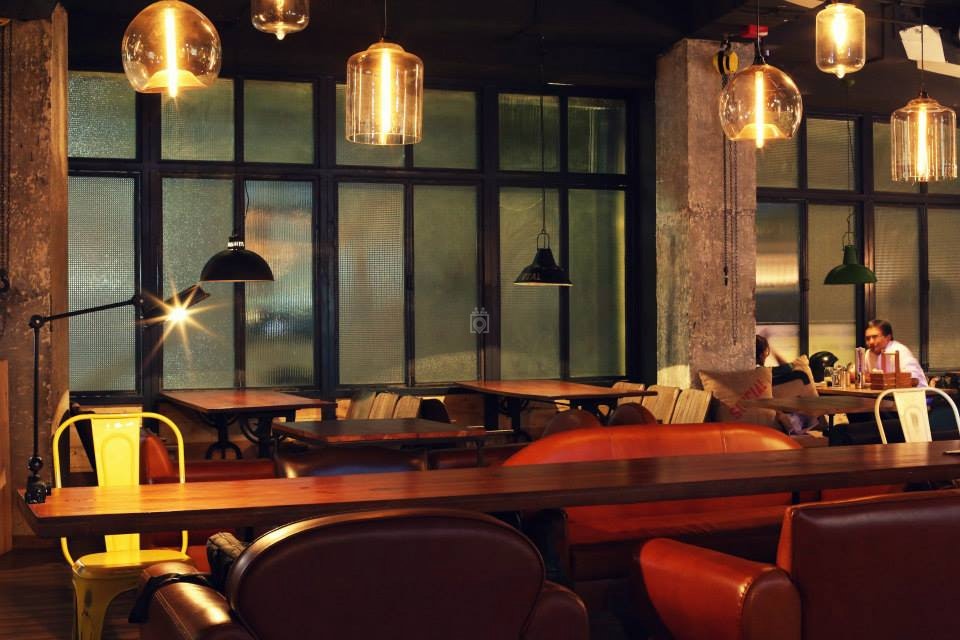 Social Offline is an elegant coworking space located on Church Street near one of Bangalore's most famous landmarks — Cubbon Park. Cubbon Park is so spectacular that tourists visiting the park have even begun referring to Bengaluru as the 'Garden City'. Sounds like a solid place for a stroll after work or during your lunch break.
Though its location is excellent, the area Social Offline really excels in is its work environment. Social Offline is a coworking space that's crafted the perfect blend of office and coffee shop in its work area.
Casual enough to feel relaxed, formal enough to encourage productivity, you'll love the atmosphere in this coworking space. Hustler tools such as lighting fast internet, printing, scanning, and multiple comfortable seating options will aid you in SMASHING your todo list.
To celebrate your accomplishments, consider inviting some of the space's other innovators and artists to Social Offline's bar for some delicious food, and refreshing drinks. Don't forget to take advantage of the FREE snack and drink credits that are included in your monthly membership fee.
If you meet a particularly big milestone, you can even head to the space's gaming area for a PlayStation 4 gaming session to let loose (as if the bar's cocktails weren't enough).
Finally, if you're traveling across India, you'll love that Social Offline has 5 locations across India. Forget about joining a new coworking space in each city you visit. Just head to each city's local Social Offline!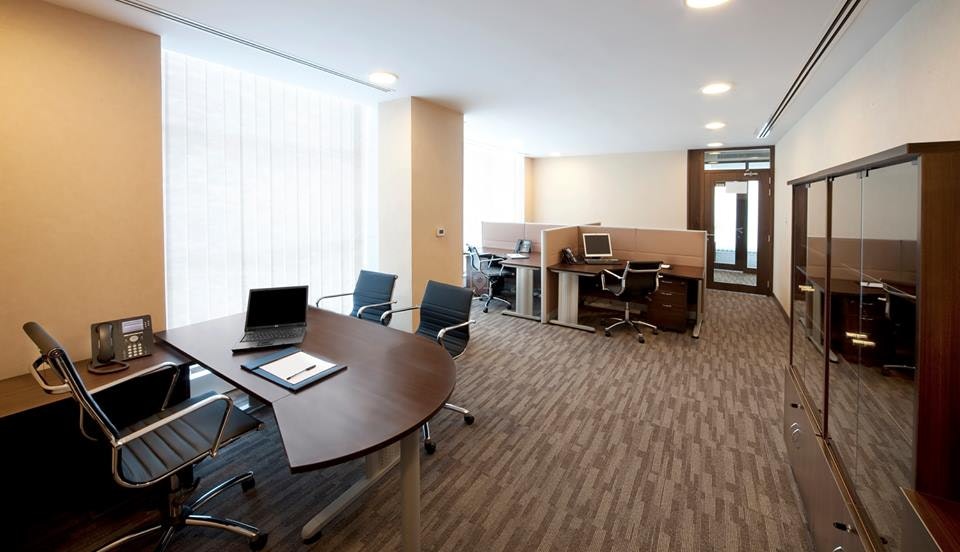 Bangalore Alpha Lab — JP Nagar is one of two Alpha Lab coworking spaces in Bangalore. Joining this space will instantly place you into an inspiring community or entrepreneurs, freelancers, and startups.
While all coworking spaces feature a solid place to put your head down and hustle, Alpha Lab also offers some awesome community-specific benefits as well. Members of Alpha Lab enjoy access to discounted accounting services, mentorship programs and legal/business partnership opportunities.
Packages are also available for startups if you or your team need assistance with branding or developing your portfolio. Don't worry if none of these services interest you either.
Plenty of Alpha Lab members maintain their memberships just to take advantage of the space's work areas. If you're bootstrapping or on a budget, the space offers an inexpensive open floor coworking area on the first floor of the building.
If you desire more privacy or are collaborating with your team, private offices as well as a conference room rentable by the hour are also available.
Regardless of which area of the space you choose to work from, ergonomic chairs with mesh padding will have your back (and your entire body for that matter) thanking you for choosing to work at Alpha Labs.
We can't overstate how much a comfortable chair will improve your work experience. Other facilities the Alpha Lab coworking spaces offer include mailbox services, scanning/printing, coffee/tea, personal storage space, and more.
Conclusion
Considering how influential it is to the world's technology scene, Bangalore is a city that doesn't receive the attention it deserves. While Bengaluru may not have been the city you dreamt about living and working in as a child, it's undeniable that Bangalore coworking spaces are a great place for the young hustler to take advantage of amazing business opportunities.