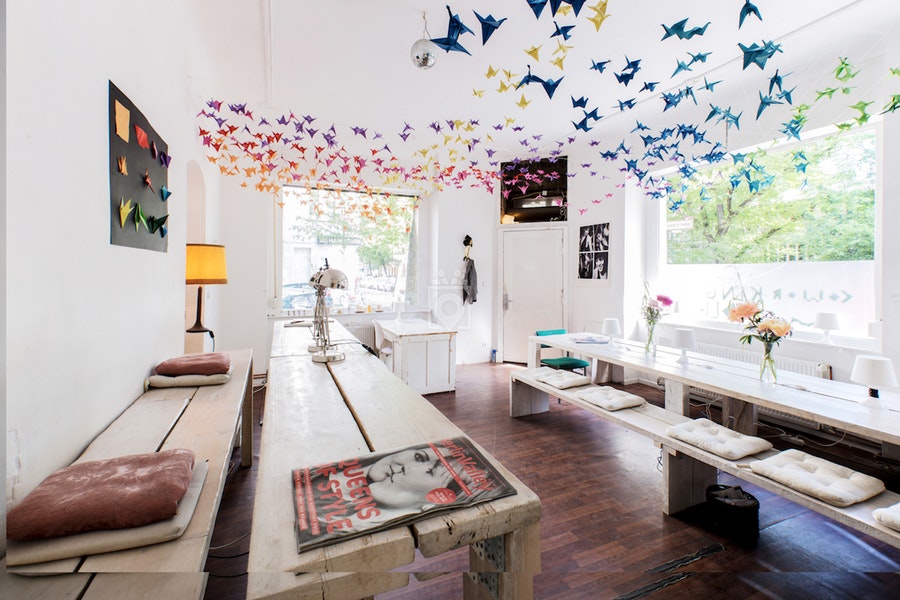 Home to freelancers, creatives and startups from all around the world, Berlin is an energetic city with inspiration in the air. In today's world, Berlin is the European hub for entrepreneurship. It has rightfully developed a global reputation as an excellent place to build a business from scratch. Whether you're looking to hire talent or network with other entrepreneurs, you'll find suitable opportunities at Berlin's many startup events.
Apart from its innovative startup community and the go-go-go energy in the air that's comparable to NYC, Berlin also has many excellent places to work. While it doesn't have the incredible cafe culture of Ho Chi Minh City, Berlin's coffee shops are said to be far more work-friendly than those in nearby London or Paris.
If you're not a fan of working from coffee shops, it's always possible to work from home as well. Unfortunately, you may find yourself feeling isolated or too easily distracted while hustling from the home office.
When you find yourself in this situation, the best thing to do is change your environment. Joining a coworking space is a great excuse to get out of the house everyday and draw inspiration from Berlin's abundant street art and performances. A coworking membership will also help you learn from and establish relationships with other local independent professionals and entrepreneurs.
There's many advantages to joining a coworking space in Berlin. With dozens of spaces in the city, however, it can be difficult to choose the right space for you. Fear not we're here to help you on your search for the perfect workspace. Here are four of our picks for the coolest coworking spaces in Berlin.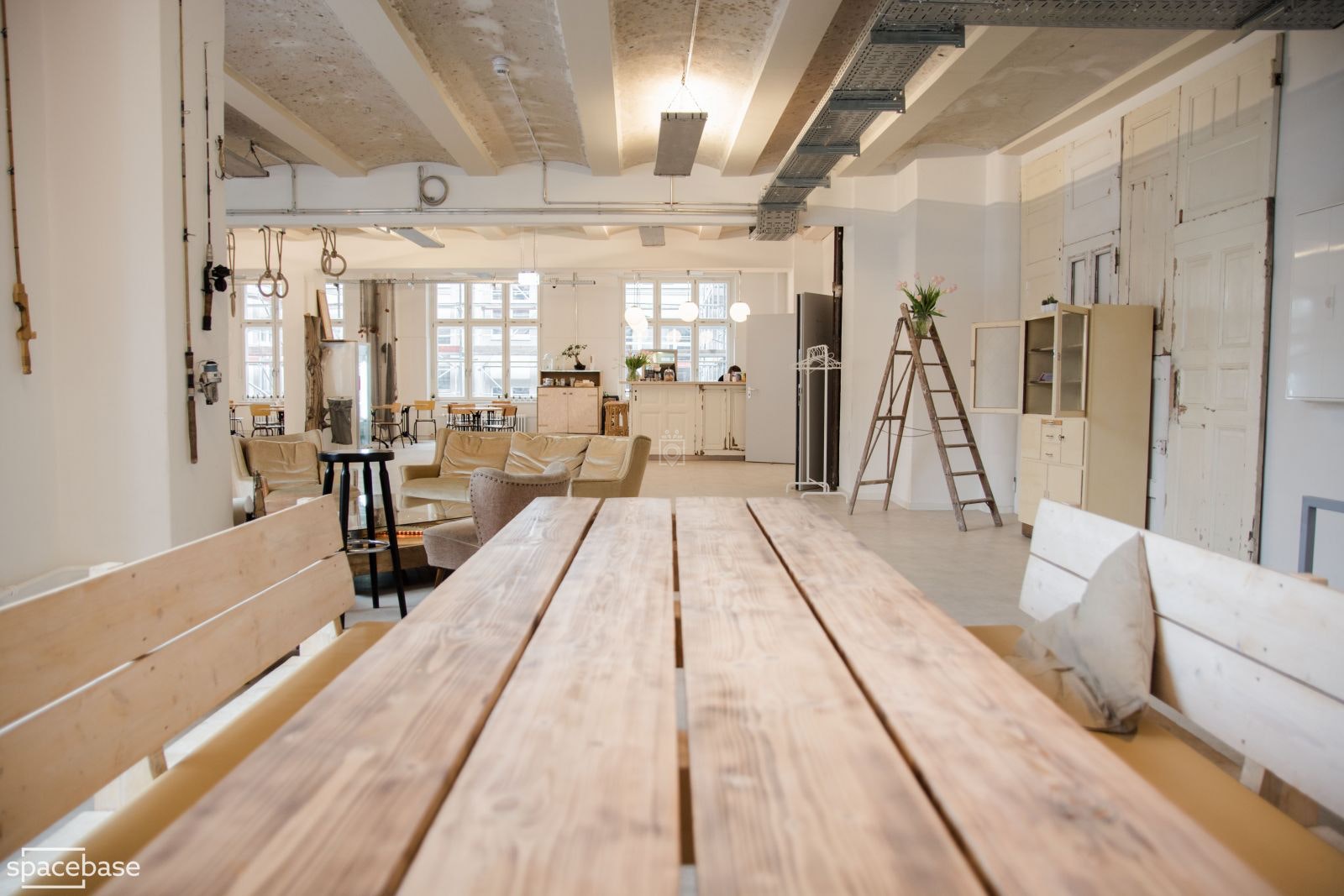 Although it's only open Monday through Friday, Ahoy remains one of the nicest coworking spaces in Berlin. With a community that consists of designers, programmers, entrepreneurs and more, a coworking membership at Ahoy guarantees you won't feel isolated while you work. More importantly, becoming a member of the community will offer you valuable opportunities to establish relationships with those that understand the unique problems one faces in the startup environment or as a freelancer.
We appreciate Ahoy's excellent mix between public spaces for collaborations and private spaces for business calls. It goes without saying that the coolest aspect of Ahoyis that working there may just make you feel younger. In the space, there is always an opportunity to unwind and engage in an activity that will make the spirit of your work seem less daunting and more vibrant.
Whether your work has you feeling overwhelmed or you're simply fatigued after an early start to the day, community members often enjoy a quick game of pool, ping pong or even table football to recharge. Just be ready for your competitive spirit to awaken.
While the coworking area features members collaborating and working to help other professionals avoid pitfalls in their endeavors, the play area is surprisingly competitive. Of course, that's what makes it such a fun place to recharge.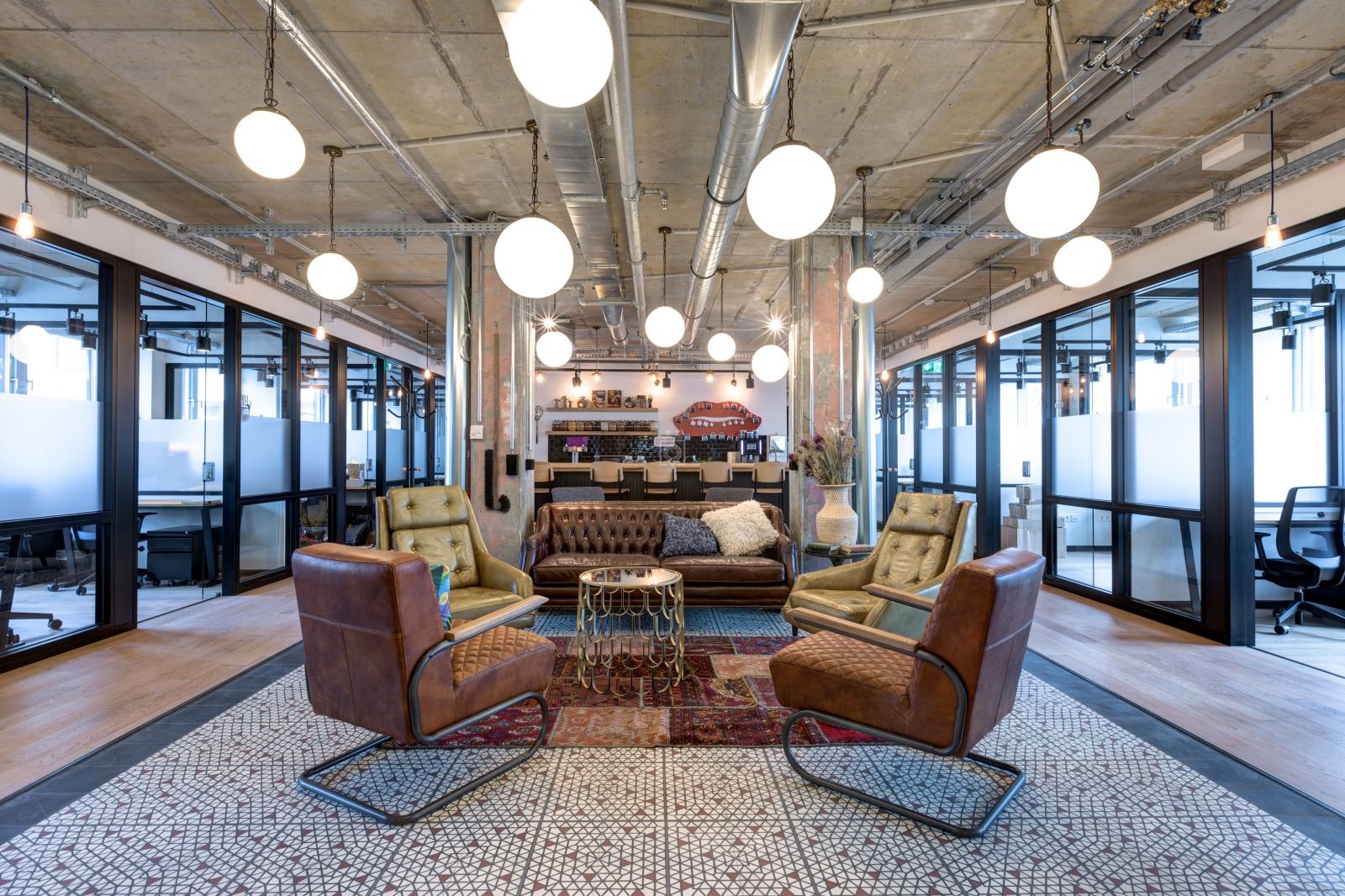 Mindspace is one of Berlin's most rapidly developing coworking spaces. Just a few years ago, it wasn't even in existence. Nowadays, however, Mindspace is one of the most popular and luxurious coworking spaces in the city.
While it doesn't offer the cheapest desks in town, Mindspace has the advantage of attracting many of the city's top freelancers, startups and large international companies. You'll also enjoy invitations to network and establish friendships with this exclusive crowd.
Centrally located in Berlin's Mitte area, you'll have no shortage of excellent dining options to visit after work. Mindspace is even nice enough to offer you free rental bikes if you'd like to get some exercise and scout for possible dinner venues on your lunch break.
Whether you're an independent entrepreneur, early stage startup or established small business, you'll find that Mindspace is an excellent coworking space to augment growth. Community partnerships with big names such as Facebook, Microsoft BizSpark and MoBerries may one day prove to be valuable to you as well.
Mindspace's excellent community and upscale facilities make it an exciting place to work. Plus, on-site massages will help revitalize you whenever the hustler life becomes too much to handle.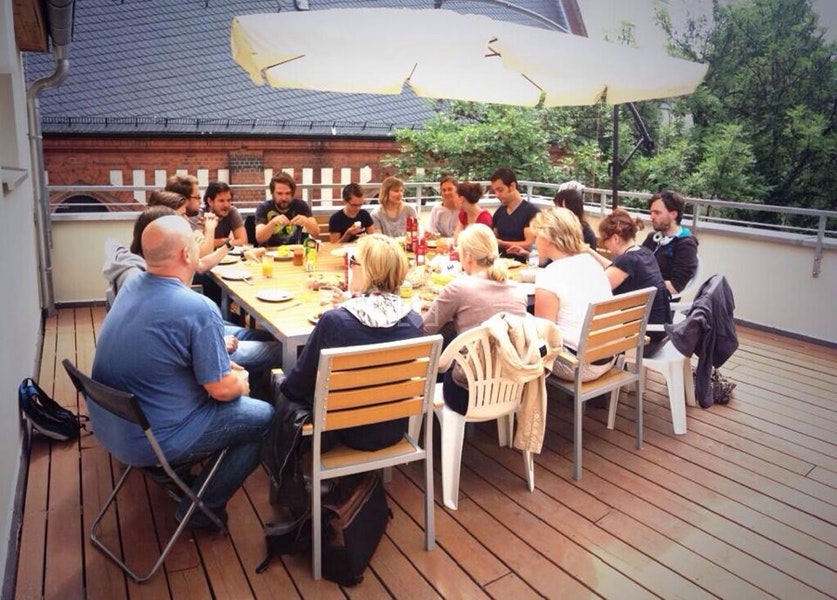 Located in Warschauerstr, LAUNCH/CO offers a convenient location for jumping off to almost any part of the city. Or, here's an even better idea: invite your clients to visit you! In most circumstances, they'll agree to meet at Launch/CO, as it's in such an easily accessible location.
With a kitchen, meeting room and rooftop terrace, both you and your potential clients will feel comfortable. After you land that important client, LAUNCH/CO also gives you the tools and work environment to help ensure you're able to deliver your highest-quality work.
The work areas have large windows that serve to provide you with a pleasant, naturally-lit work environment. You'll also enjoy high-speed internet and a desk with an ergonomic chair. Best of all, however, is the inspirational energy in the air.
As the name LAUNCH/CO suggests, a coworking membership will put you in the company of other ambitious professionals who are building and launching incredible products and services each day. At this space, you certainly won't have to worry about your fellow coworking members being dull workaholics.
At LAUNCH/CO, you're likely to enjoy just as many laughs on the outdoor terrace joking with other professionals as you are lessons discussing aspects of your business.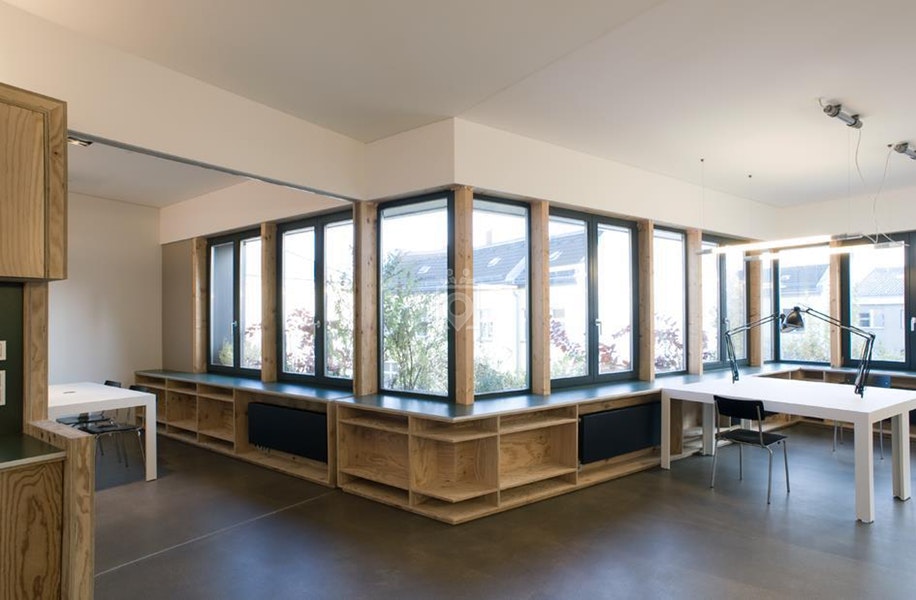 Located in the central part of Stephankiez, Raumstation is just a short walk away from Berlin's primary train station. Hosted in a beautiful industrial building, Raumstation has an interior that's just as attractive as it is spacious. Welcoming wooden furniture gives Raumstation a comfortable feel that's easy on the eyes.
The coworking area is just as inviting as the rest of the space. The work area is a bright room with bright people. The work desks have a nice build quality, and the chairs are comfortable to ensure your time and energy can be focused completely on your work.
If you're looking for a casual coworking space with a goal-driven community and relaxed networking opportunities, Raumstation will meet all of your needs.
Conclusion
The coworking scene in Berlin is amazing. We're sure Berlin has more cool coworking spaces than the ones we've mentioned above. One that immediately comes to mind is Weserland with its power nap room and 1,000 origami cranes that color the ceiling ( since we've covered it several times before, we wanted to highlight some other spaces).
Where do you like to work from while you're in Berlin? Let us know if there's any unique coworking spaces in Berlin that we missed in the comments!