In the world of social media marketing, there are many avenues you can use when targeting the correct audiences for your workspace. With so many audiences, it's challenging to know where to start. Luckily, there are ways to implement Facebook Audiences to work in favor of your coworking business, helping you drive traffic to your website and find new customers. 
Understanding the best Facebook audiences for coworking spaces is crucial to attract new leads and customers. Below, we'll discuss Facebook Ad audiences for your coworking space that yield the highest ROI.
First and Foremost: Do Facebook Ads Work?
Once upon a time, advertising on Facebook was a massive free for all. Businesses of all shapes and sizes could create content with each post, achieving an incredible organic reach. Today, Facebook has monetized its platform from a million different perspectives, with advertising acting as a large part of that monetization.
While running a Facebook Ad costs money out of pocket, it is one of the least expensive and most effective ways to run an ad campaign. The trick with Facebook Ads is to find and direct your focus to your target market.  Success with Facebook Ad utilization boils down to your audience comprehension or working with a skilled and reputable digital marketing team.
Yes, organic marketing is likely easier on your budget — it's free after all. However, the organic marketing reach on Facebook's platform has a notoriously terrible algorithm, with business posts reaching somewhere around 5% of your followers.
If you are concerned that the lack of organic reach means a Facebook page isn't worth your time, think again.

Types of Facebook Audiences
Before jumping to the best way to market your coworking space on Facebook, it's essential to touch on the types of Facebook audiences that marketing teams utilize most often. Remember, Facebook ads allow you to reach anyone globally, so there is room for tweaking and refining when considering these audience types. When you know who makes up your audience, it will be easier to design your ad and settle on the vocabulary that will accompany it.
Hot Audience
We build a hot audience based on information that you already own. For example, you could take the demographics from your point of sale or website analytics systems to gain access to the names and email addresses of those you'd like to target directly.
Warm Audience
A warm audience will look a lot like your hot audience and you can build it by using the similar matches tool that is readily available on Facebook Ads. This feature will allow you to grow your reach by using your current subscribers and customer base as a map.
Cold Audience
Your cold audience includes people you've never contacted directly and those who have never reached out to you.  They may not even know what a coworking space is, but this doesn't mean that your ad won't spark an interest in them.
It is advised to place a heavy focus on your hot audience members while taking care to show them the type of ad they need to see. However, it's crucial to keep the warm and cold crowds at the forefront of your marketing campaign as well. This becomes a reality when you create a different ad campaign tailored for each.
Facebook Ad Categories
Each of your Facebook audiences for coworking spaces will respond differently to varying ad types.  Facebook offers plenty of options to perfectly curate advertisements to whatever audience in which you want to connect.  While each Facebook ad differs regarding the intent, the general makeup of the ad does not.
Text Ads: Make sure that whatever text you choose to insert into your ad isn't too long, as you'll lose the focus of your audience. When using a text ad, focus on your coworking space's specifics that you know will attract your target audience while hitting on their pain points.
Headline, link description, and URL Ads: You will need some excellent copy written here, as your URLs, headlines and links must all give a hint to what your reader will experience by clicking on the ad. Your ideas must be clear and to the point.
Media Ads: The world loves a video ad and Facebook audiences are no exception. Images and image carousels work well for media ads, but a video will give you the chance to showcase your coworking space to all that need to see it. Create a media ad in which your target can picture themselves, either working at one of the desks in your space or having a cup of coffee in the common area or kitchen.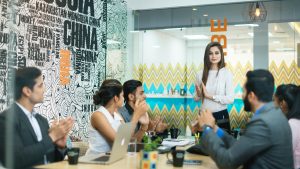 The Perfect Facebook Audiences for Your Coworking Space
Ok, we have covered the basics. Your coworking space has more than one perfect audience. However, each industry, including yours, has audiences that will perform well for it and others that will not. We have used our data too and years of coworking marketing experience to break down the best audiences you need to start with.
Your Past Website Visitors
This type of Facebook Ad is precisely what it sounds like, targeting those who have visited your website in the past.  If you've got a new offer that you're plugging for your coworking space, you will want to put this audience at the forefront of your ad campaign. 
The purpose of retargeting is to remind your past visitors and customers that you're there.  You don't necessarily have to word these ads with hard-sales copy, but instead, help them remember what makes you unique and why your coworking space is worth joining as soon as possible.
Creating this audience in Facebook Ads is incredibly simple and can be done by logging into your audience manager and selecting a custom audience. Next, click on website traffic and Facebook will give you the option to retarget (or show you ad) to people who visited your site within the last three months.
Remember, you've got to have Facebook Pixel embedded into your site to track your website visitors in your ad manager. 
Track Down Those Who Read Your Blog
If you feature a blog on your coworking website (if not, consider it, as it's a great way to drive traffic) you should target your frequent readers. The people that read your blog take an interest in what you have to say and they invest their time in reading it.
When you share a blog post on Facebook organically, your reach numbers will undoubtedly remain low. It's not you — it's the algorithm. To further your reach among your blog readers, it's crucial to boost the posts you share that include blog content or create an ad focused on your blog and what you're currently featuring in the space.
To create this custom audience in your ad manager, you'll need the URL for your blog page. Follow the prompts to complete the ad and if you typically have a high volume of readers, don't hesitate to curate your ad to those who have read specific articles. 
Landing Page Audiences
When it comes to landing pages, chances are you will create more than one, and you will have numerous ads tailored to the best audience for each landing page. However, to get started, choose an offer you are planning on sharing, whether it be a discount or a new feature or service you offer with a membership to your coworking space.
With landing page audiences, you are likely retargeting those who have previously visited your site to gently and convincingly remind them of what they were viewing. When using the Facebook Ads Manager to put together a custom audience, you will want to target your past website visitors and include the URLs of the landing pages they have visited or taken action on. 
This type of ad does not exclude clients that you have already sold or converted, such as current or past users of your space; so, make sure to include them. You already know that they love what you're doing, so make sure they stay updated!
Service Price Page Visitors
A consumer interested in your prices is in the beginning stages of deciding which coworking space they would like to join. Remind them why your space is the best option for them by creating a Facebook ad that targets them specifically and perhaps features a discount as well. 
Form your custom audience for your pricing page by creating a website traffic based ad. Target people who visit specific web pages and insert the URL for your pricing page. Remember to include all past site visitors, so your leverage is tremendous and your reach is broad.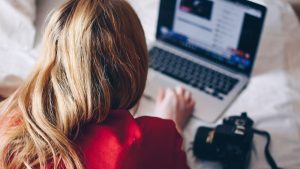 Facebook Audiences for Coworking Spaces
The ways to utilize Facebook ads and audiences are endless and multiple tactics will work well for various coworking spaces. Every business is unique, and it is essential to consider that as you put your ad campaign into action. 
What works for the coworking space in the next county might not work for you. Use your website metrics to study your audience and build your ads based on their actions. They will tell you everything you need to know about executing your next Facebook ad strategy.