Do you know that feeling when you have to get up early in the morning and go to work, but you don't want to? You're not the only one. We've all been there!
However, if you are thinking that changing your job is the right solution, you are not necessarily correct. Maybe all you need to change is… your workplace.
The truth is that your work environment affects every aspect of your job: your commitment, your creativity, your inspiration and your enthusiasm of going out there and making things happen.
Wondering how you can change that?
Discover the fun of coworking spaces
As opposed to a conventional office in a tall glass building, working in a coworking space offers you the possibility to enhance your creativity and work shoulder by shoulder with professionals from other industries (you may be a blogger, but in your industry the opinion of a graphic designer is always welcome).
At the end of the day, life is not just about work. And if there is a possibility to do your job and have fun in the meantime, why not do it?
Let's take a look at eight fun coworking spaces you definitely don't want to miss in your next trip: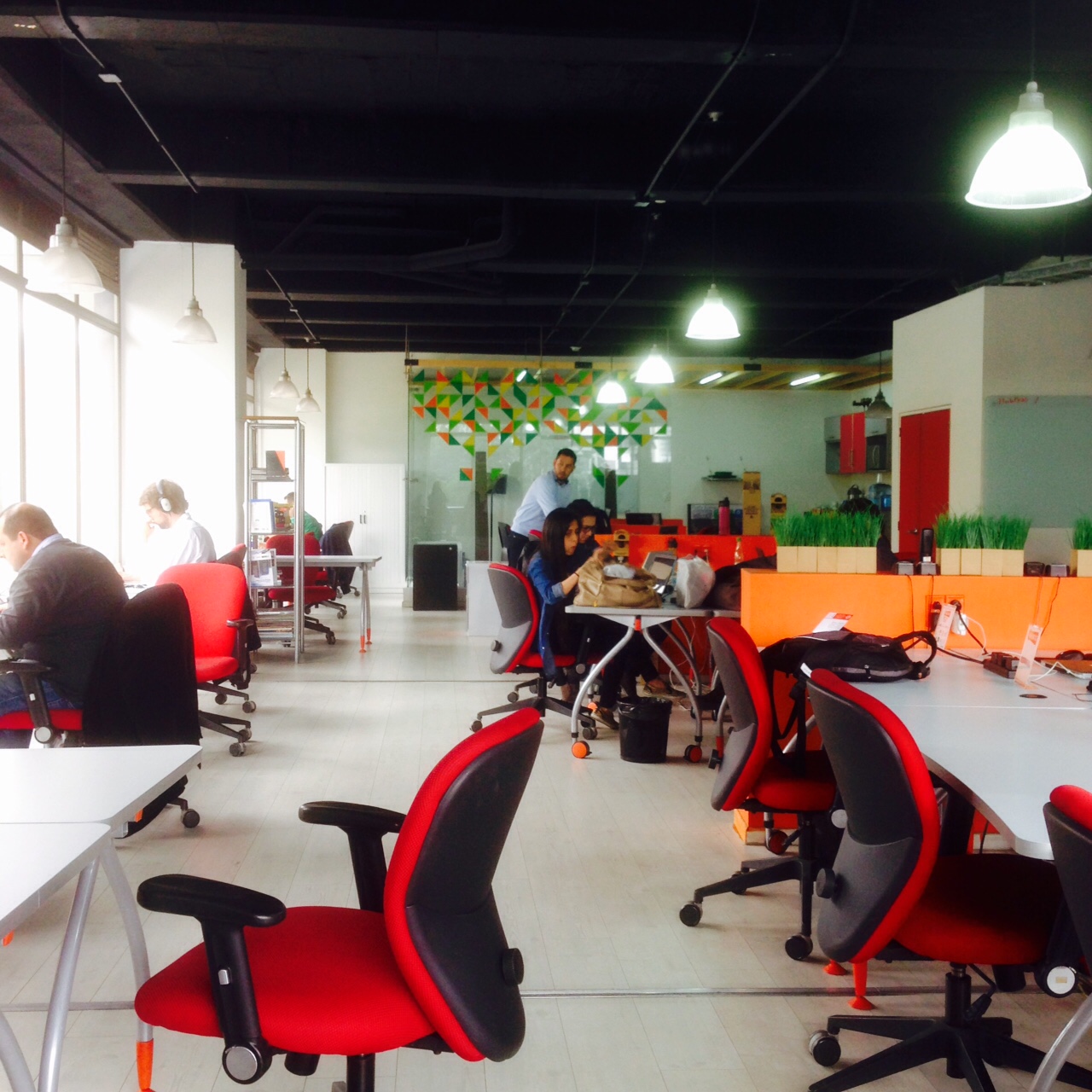 Located in Bogota, the capital city of Colombia, HubBOG matches perfectly with the city's atmosphere: it is a vibrant and animated workplace. The office is ideal for startups, freelancers and local business people who love to work in a creative environment.
HubBOG offers a lot of great amenities, but there's one in particular that you'll love: the mini golf course on the rooftop. You can take a short break from work every once in awhile and pretend you're Tiger Woods. Mastering the golfing art may not be your thing, but it is a great way to have fun and develop friendships at your workplace.
The rooftop terrace is a great place to sit down, socialize or get some work done while soaking up the sun and fresh air.
Interesting fact about Bogota: There are over 300 km of bicycle routes, that stretch from slum areas to the city centre. You can rent a bicycle one and discover the city.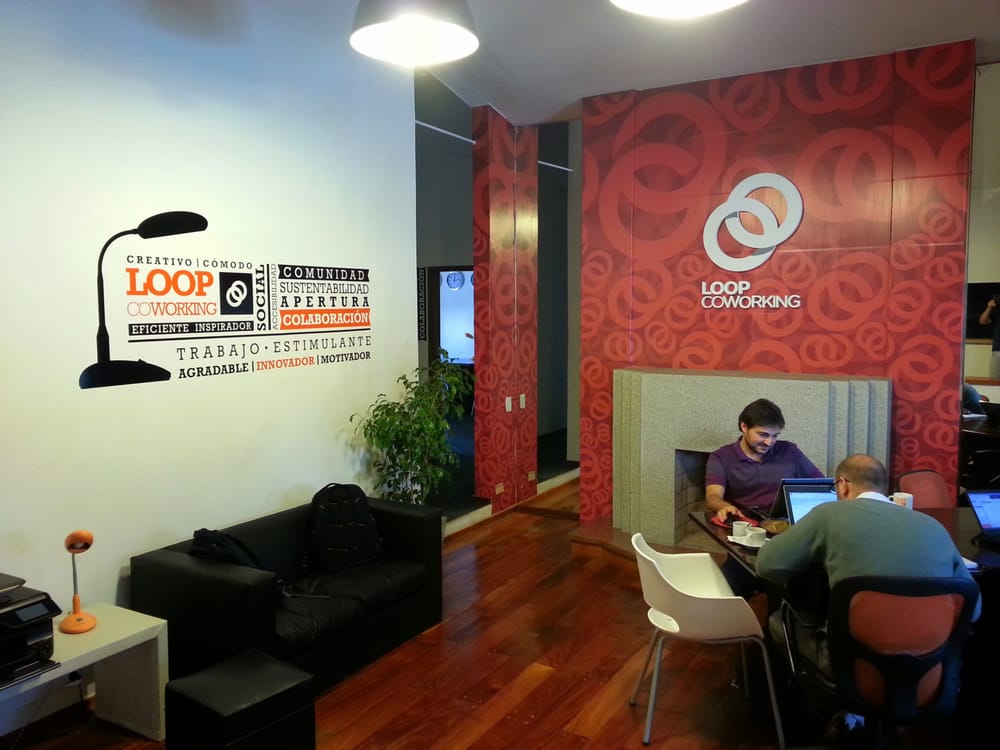 Loop Coworking is located in Cerro de las Rosas (Hill of Roses) Cordoba, Argentina.This place is so cozy that you may think you never actually left home to go to work. However, it offers a professional environment and it is equipped according to the latest trends in technology.
But what would you say if we told you this coworking space has a pool? Yes, you read it right! Few people get the chance to go to work and have a pool available at any time of the day. You can take a quick dive or spend time socializing with your work colleagues, all while having a refreshing lemonade. Cheers to that!
Working should be fun, and Loop Coworking knows this better than anyone. You can participate in workshops and events, or work on the outdoor terrace if you don't feel like staying in your office.
Historical fact: Cordoba is the birthplace of the Roman philosopher Seneca.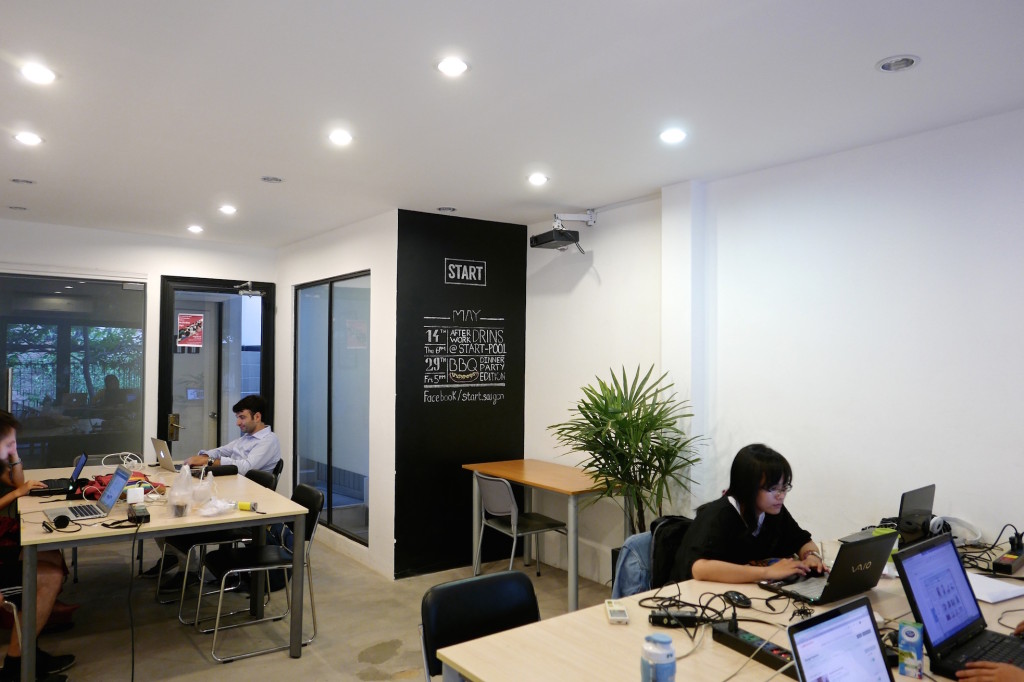 Start Saigon takes pride in setting the tone of coworking spaces in Vietnam: it is the first office of this kind in the country. As a general note, members at Start Saigon have access to both private and shared working spaces, and they get to enjoy the top amenities of a modern coworking space.
The coolest feature you get to enjoy at Start Saigon is definitely the pool. There are BBQ parties every week, which is also a great team building opportunity. The coworking space is within walking distance to some of the best restaurants and members get free access 24 hours a day.
Fun fact: 37 million people were registered with a motorbike and only 2 million with a car. Literally everything is done/carried on the motorbike.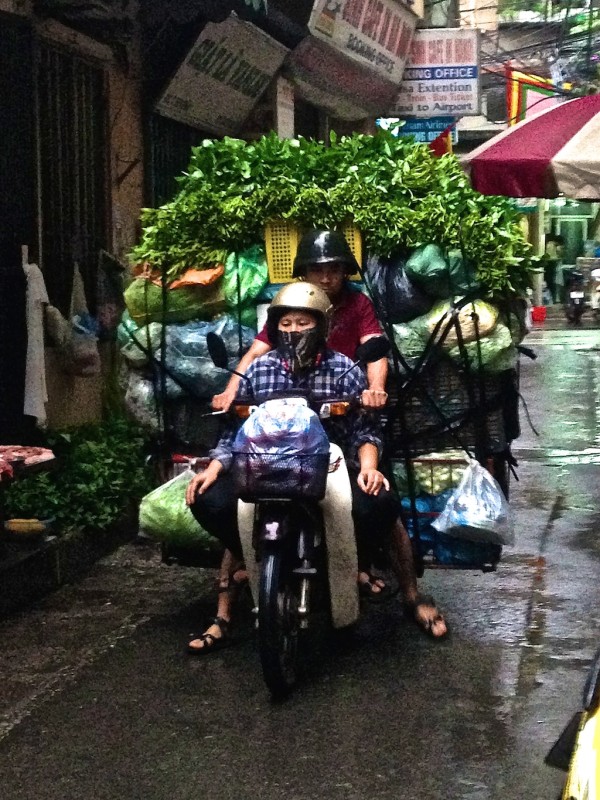 As the name says it, Technology HUB is a one-of-a-kind technological coworking space located in Juarez, the state of Chihuahua, Mexico. The former building of the US consulate in Juarez offers a wide range of real estate and finance solutions for technology companies and entrepreneurs in the area.
What makes Technology HUB one of the most entertaining and fun coworking spaces?
There is a full list of great amenities, but nothing beats the mini golf course and the ping pong table they have. Well, maybe the standing desks can get into a competition for the best feature.
If you are an active person who doesn't fancy the idea of sitting at a desk all day long, you can opt for a standing desk. You can soak up some fresh air on the rooftop terrace or have a coffee at the on-site restaurant. If you are driving to work, you can enjoy free parking all day.
What more can you ask for…?
Must do while you are here: Hang out at the sand dunes is one of the unique things to do in Juarez.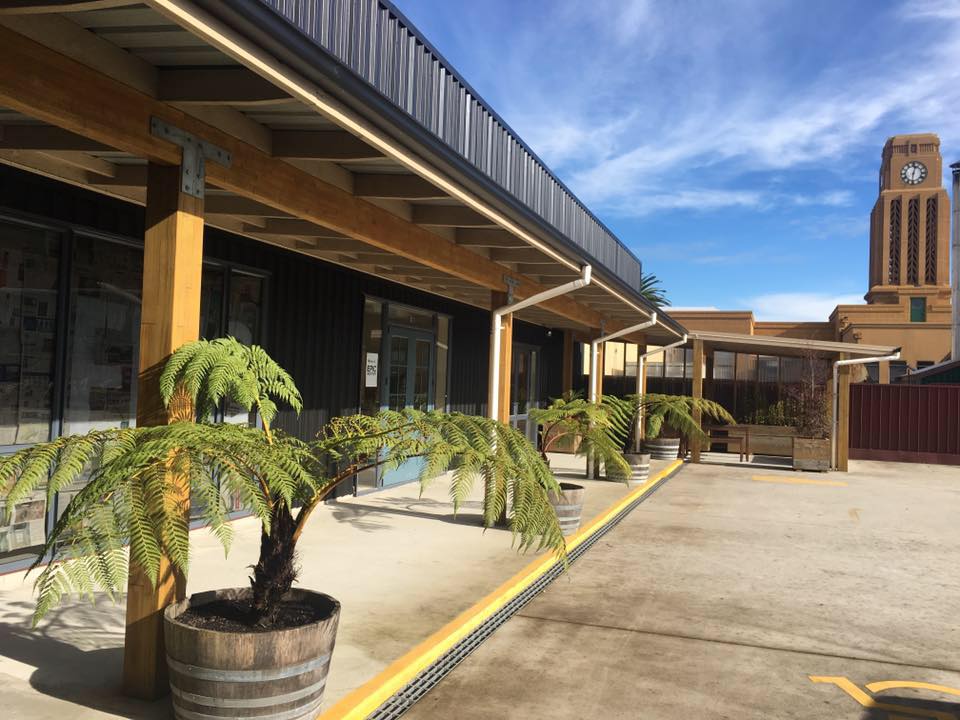 What makes Epic Westport… epic? Its location in the Buller Region of New Zealand.
Once you leave work you can enjoy an exotic landscape. Here you can find beautiful rainforest walking tracks and discover mesmerizing landscapes, or go mountain biking if you are in search of adrenaline. Last but not least, you can enjoy a quiet afternoon at the beach, while sipping a mojito.
Epic Westport is a workspace that knows exactly how to mix business with pleasure. Being a member here allows you challenge your colleagues in a mini golf tournament, show your cooking skills in the common kitchen area or relax on a beanbag while having a cup of coffee.
That's what we like to call a great day at the office!
How to spend your free time: Westport is a centre for outdoor adventures – jet boating, underground rafting, caving, white water rafting and kayaking. It will be impossible to get bored here!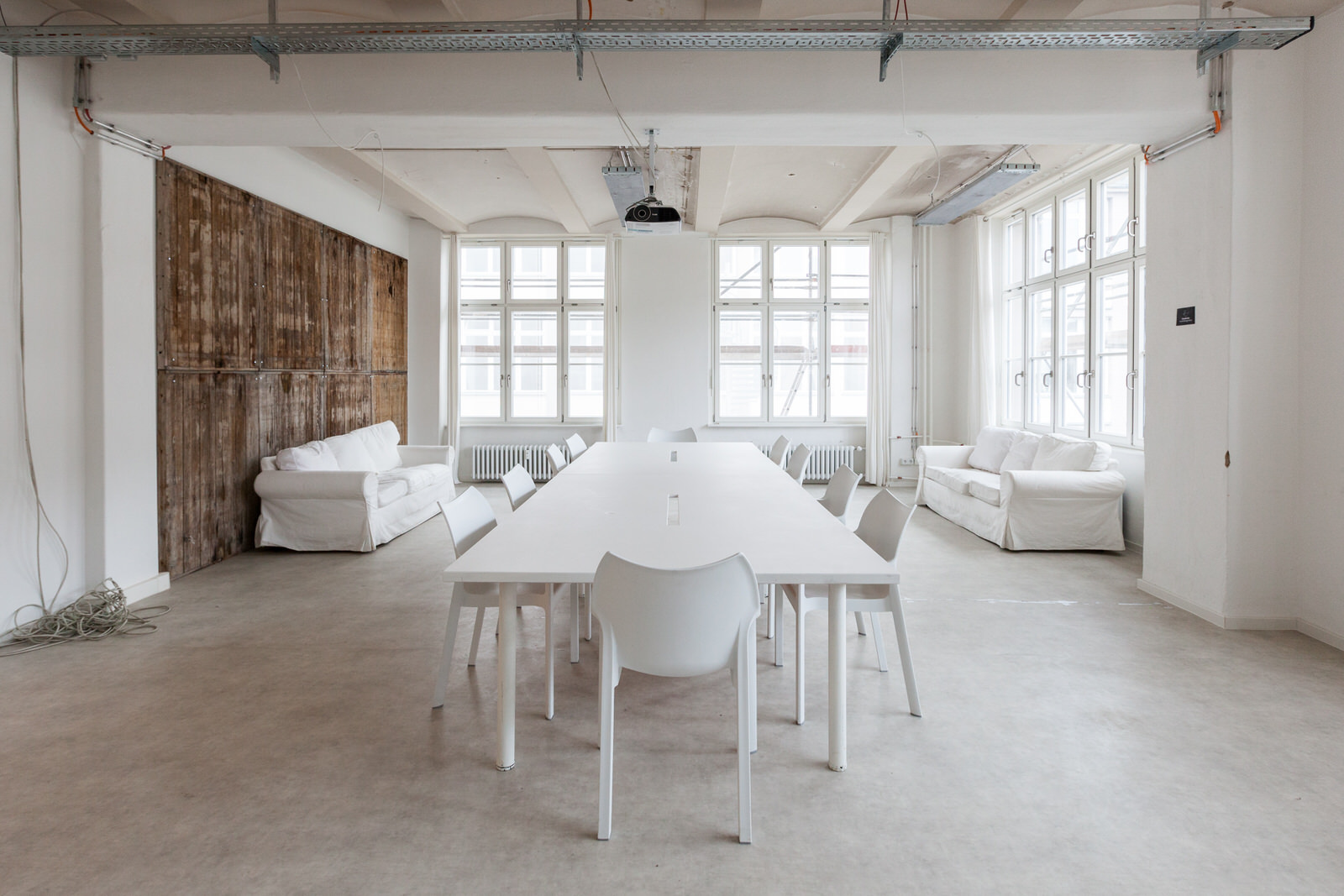 Are you ready to get inspired?
Ahoy coworking is located in Berlin and its nautical-like design has a point: it shows that the new startup industry is like the sea, with strong currents and unpredictable weather. It brings to the table an inviting atmosphere, as it is a great combination of public and private working spaces.
The diversity of people working here makes this place a multicultural working environment. Working side by side with freelancers from all around the world is one of the greatest things about Ahoy.
When it comes to taking a break, there are many options available, along with the promise that you will recover your energy. To get warmed up, you can start with a short game of foosball. After that, you can be a part of a ping pong tournament and race with the best of your team. This will probably get you tired, but don't worry: you can relax while playing some mini golf and practice your precision skills.
Are you ready to go to work and have fun?
Did you know: The  Scorpions' Wind of Change was written when the Berlin Wall was destroyed.
7.Coworksurf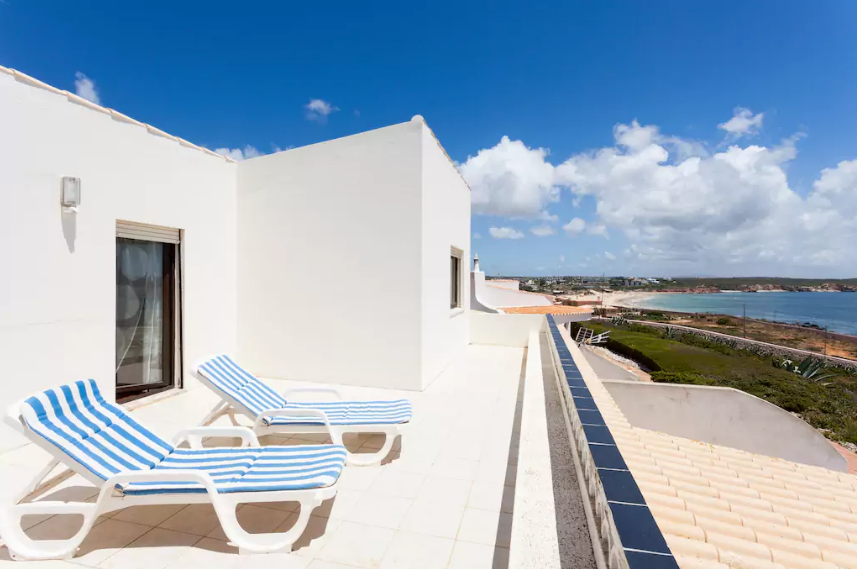 In Sagres, Portugal you will find a young and vibrant community, with extremely talented freelancers. Whether you are a blogger, marketer, designer, web developer, instagrammer or anything else, you are welcomed to join Coworksurf.
Living and working in the Mecca of surfers is fun, entertaining and can help you fall in love with your work all over again. Coworksurf comes with a lot of great features, and the pool on site is by far the most loved amenity amongst the members. You can cool off in the hot afternoons of Portugal and get to know your colleagues better.
Coworksurf offers co-living accommodation and the chance to meet the friendly people who live in Sagres. Everyone is welcomed to be a part of this relaxed, casual and fun environment. If you had a rough day at the office and you need a drink, there is alcohol available to purchase. The pool party is a few drinks away…
Historical fact: Portugal is one of the oldest countries in Europe: its borders are the same as they were back in 1297.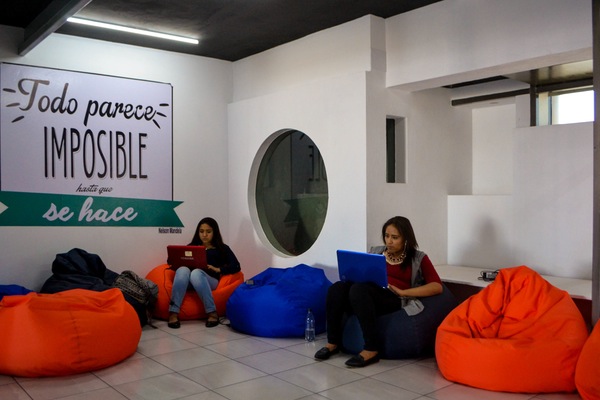 "Everything seems impossible until it's done" are the words we find painted on one of the walls at The Box Coworking. Located in the city of Puebla, Mexico, it brings together the creative minds of young entrepreneurs.
Great minds need a break from time to time, and The Box Coworking is a pro when it comes to free time activities. The pool table opens the list of amenities, followed by the foosball and ping pong tables. There is also co-living accommodation and the possibility to enjoy free beer or buy a bottle of wine.
You may think Puebla is stuck in the past, but that is not the case. It has many modern museums, a planetarium, glamorous shopping centers and a beautiful convention center.
Remember
Do what you love and you'll never have to work a day in your life. In order to be successful and accomplish your work goals, you have to love every aspect of your job.
Joining a fun coworking space is the  best thing you can do. Which one will it be?