The best way to change your behaviors is to change your environment. Whether your current work environment is toxic, or simply uninspiring, becoming a member of a coworking space is often exactly the change you need. Shifting your environment has the potential to do wonders in breaking old patterns and allowing you to form more positive habits.
Coworking spaces do an excellent job fostering environments conducive to startups' and freelancers' efficacy. On a larger scale, however, many coworking spaces and companies working in these spaces are also doing their part to save the Earth.
Here are 5 coworking spaces making Earth a cleaner greener planet for all of us.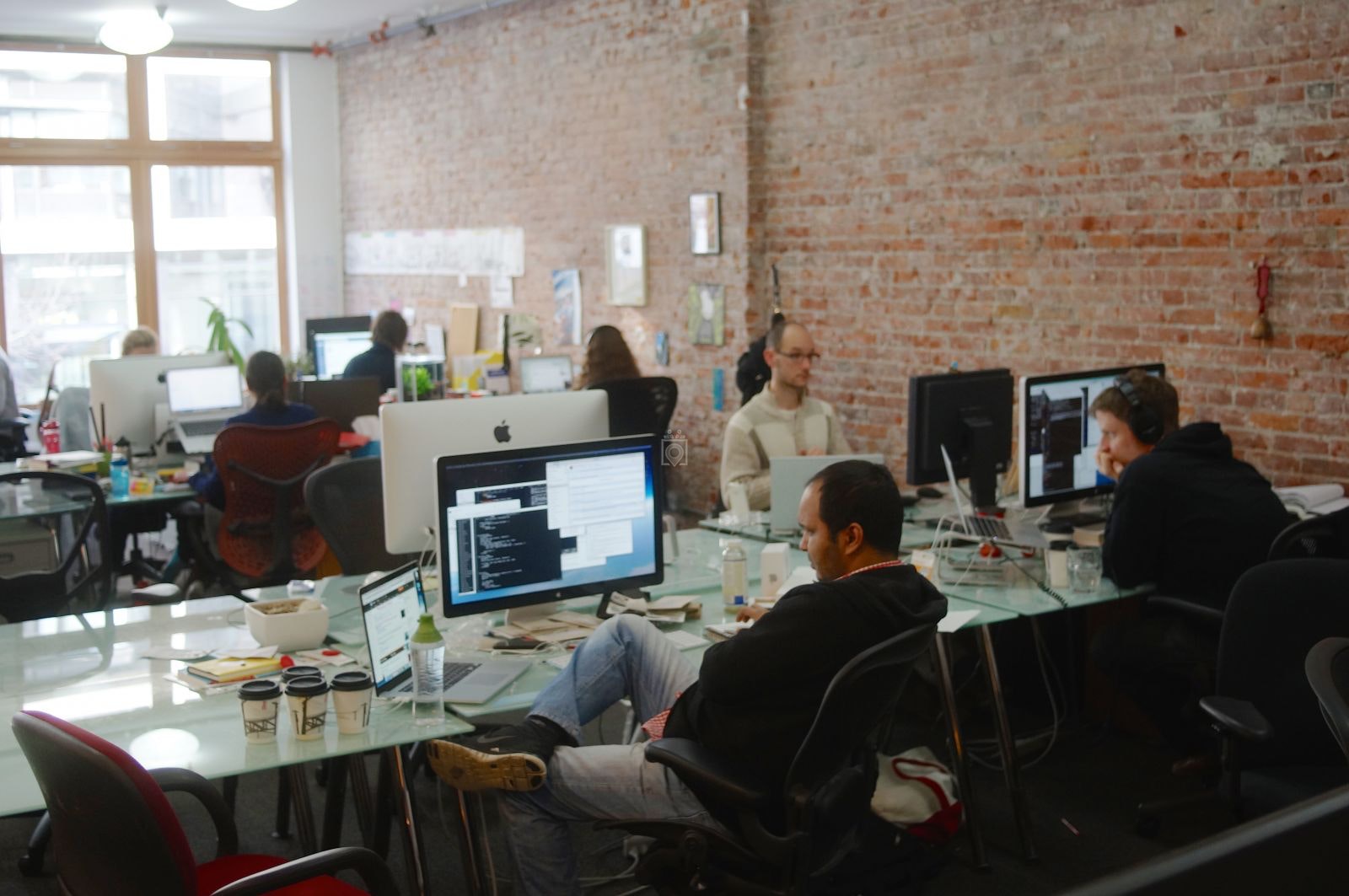 HiVE Coworking in Vancouver is a space focused on community contribution and social impact. On the social impact side, HiVe has both gender-neutral and gendered washrooms available to members. Aside from making sure its members are comfortable in their work environment, HiVe and the professionals working at HiVe are doing their part to save the global environment too.
With indoor bike parking, members of this coworking space don't need to worry about having their bikes stolen. Members are encouraged to help reduce carbon emissions and air pollution by riding their bike to work whenever possible.
Beyond getting to work in an environmentally friendly way, most of the professionals at HiVe are focused on doing work that's healthy and sustainable for society. From green building design to eliminating the use of harmful chemicals in household products, members are focused on building businesses that are both profitable and sustainable.
HiVe Coworking values people and the planet above profit, and long-term sustainability over short-term money grabs.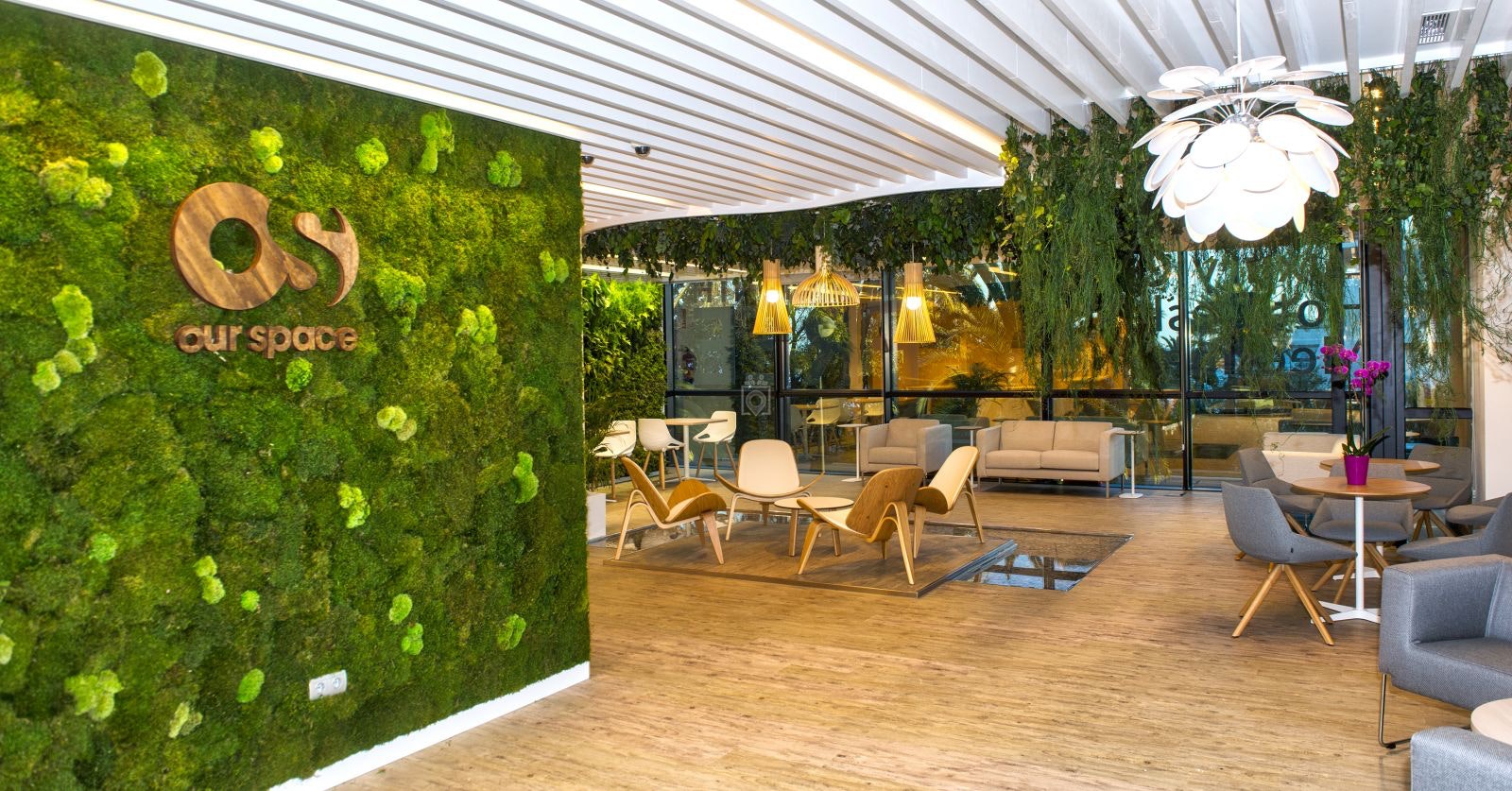 When you work at Our Space, you'll feel like you're working at ummm… well… your space. The community managers and staff at Our Space provide a comfortable work environment that feels like it was made just for you.
With amenities such as unlimited drinks (including water, tea, coffee, and soft drinks), yoga, massages, printing/scanning, and 24/7 access with thumbprint technology, you're rarely left wanting more at Our Space.
In addition, the space even has decorative plants scattered throughout and an incredible view of the sea. Feeling connected to nature everyday makes it only natural to feel inclined to help save our beautiful Earth. That's why Our Space offers a bike share program to help you travel around the city in an environmentally friendly way.
There's also a nonprofit organization who works from Our Space — Arboretum. This nonprofit promotes protecting Mother Nature as well as conducting research on large-scale energy conservation and production.
Clearly, Our Space and its members are doing their part to save our environment.
Spark Labs (Union Square Branch)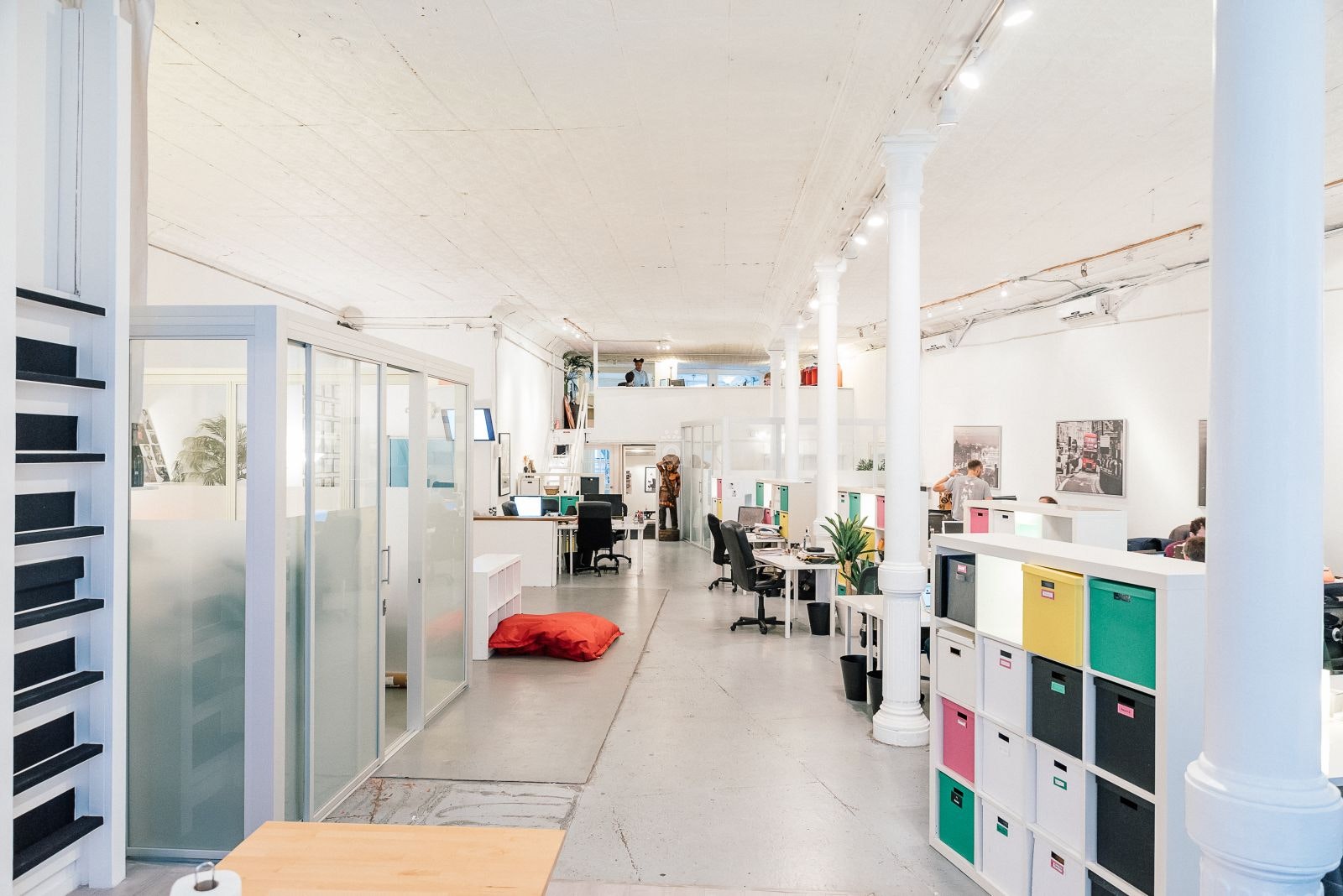 Located in the heart of NYC's Union Square, Spark Labs is one of 2017's hottest coworking spaces. With a Skype room, wheelchair accessibility, standing desks, and a pet-friendly environment, Spark Labs has something for everyone.
Many of the individuals and companies working at Spark Labs are taking full advantage of these excellent amenities to do great work. Babylon Farm for example, is a company based in Manhattan that specializes in vertical farming. Babylon Farm contributes locally grown crops without pesticides using hydroponic systems that use 85% less water than traditional farms.
That's what we call nurturing the community and saving the environment!

Impact Hub Istanbul is an amazing coworking space for countless reasons. There's a synergistic community with big goals, an excellent location, and a work environment designed to help members be efficient. Many of the members are using their efficient workspaces at Impact Hub Istanbul to help Turkey itself become more efficient.
Three of the most notable examples are Evreka, FazlaGıda, and Tabit. Evreka is doing its part to save the environment in a simple, yet amazing way. Evereka places sensors inside trash bins to help trash collectors identify the best route to take their truck. These efficient routes can decrease the cost of collecting trash by up to 55%. Who said working in the trash industry couldn't be cool?
Two of the other companies working at Impact Hub Istanbul — FazlaGıda and Tabit, are using technology to improve environmental efficiency as well. Tabit helps provide farmers with more efficient farming methods, while FazlaGıda provides smart data to those with excess food products to help them donate their excesses to those in need.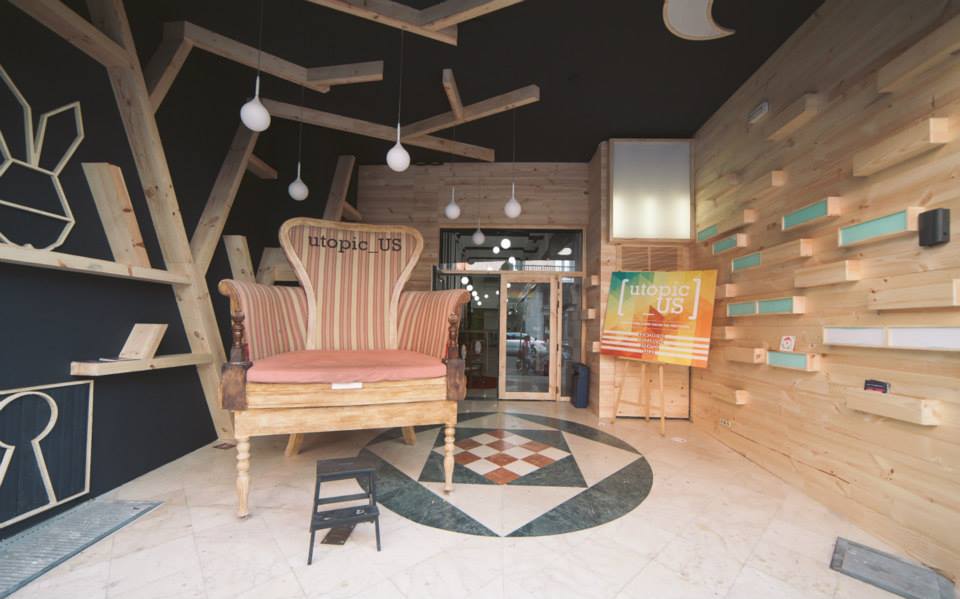 With multiple branches in the heart of Madrid, you'll easily find a utopic_US coworking space in a location convenient to you. With an on-site restaurant, training schools hosting educational events, and a productive atmosphere, you'll have the potential to achieve many of your biggest goals while working at a utopic_US coworking space.
More than anything else, however, the community and networking opportunities are truly excellent at these spaces. Here's just a few of the amazing companies you'll have the privilege of working alongside:
Gelsenkraft — A producer and distributor of sustainable raw materials for the renewable energies sector.
Finnova — A non-profit European foundation that encourages international and interregional cooperation, generates innovative ideas and promotes sustainable development at a national, regional, and local level.
Ecologing — Helps companies transition to providing their value in a more sustainable way.
Ecodes — Helps sustainable causes and promotes human well-being.
Materiagris — An agency promoting businesses and organizations with a positive social impact.
Conclusion
It's well known that coworking spaces offer the potential to help us become more effective in our personal endeavors. What you may not have realized, however, is that they also provide a productive atmosphere for us to strive for positive societal changes on a larger scale as well!