If you're on the lookout for a coworking space where you can both grow your ideas and turn them into reality, all in one place, then keep reading. I have some interesting ideas for your next coworking space.
Did you know there are coworking spaces that have 3D printers available on site for you to use?
If you're a designer or an artist, you may already be familiar with what a 3D printer can do for you. But for those of you who don't yet know about this magnificent tridimensional printing device, it can offer you the possibility of creating your own prototypes of products, sculptures, medical models and all kinds of other innovative ideas you've been working on so far.
Coworking spaces with 3D printers on site can offer you endless possibilities to get creative. There are plenty of such spaces all over the US. Let's take a look at some coworking spaces you can choose from.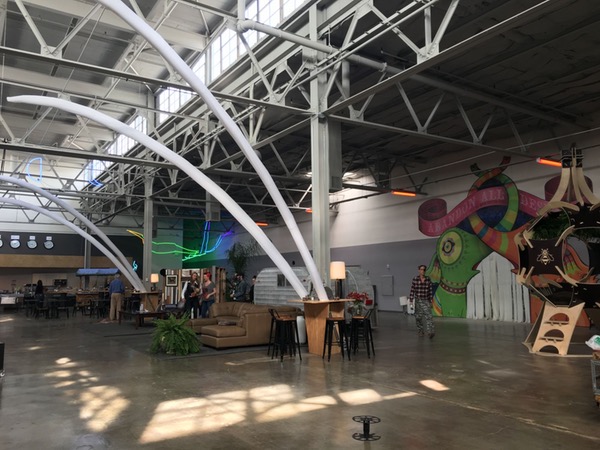 The Factory 510 is located in San Leandro, on a 24 acre property. Daily, a community of artists and innovators gather here to work on their big ideas. This is the place where you can transform your visions into reality.
With a variety of large, sunlit spaces and great amenities available for you, this can be the best fitting workspace for you, whether you're an artist, designer or a tech startup. Here, you can enjoy a high speed internet, plenty of lounge areas, free coffee, tea and drinking water and free parking on the premise.
In terms of the necessary equipment for your everyday workload, The Factory 510 has everything you need. From individual to standing desks, photocopiers, scanners, 2D and 3D printers, even a ping pong table. Now your breaks can become more interesting that you might have anticipated.
Fun fact: The Factory 510 is a dog-friendly coworking space. Feel free to bring your beloved pet to work whenever you want.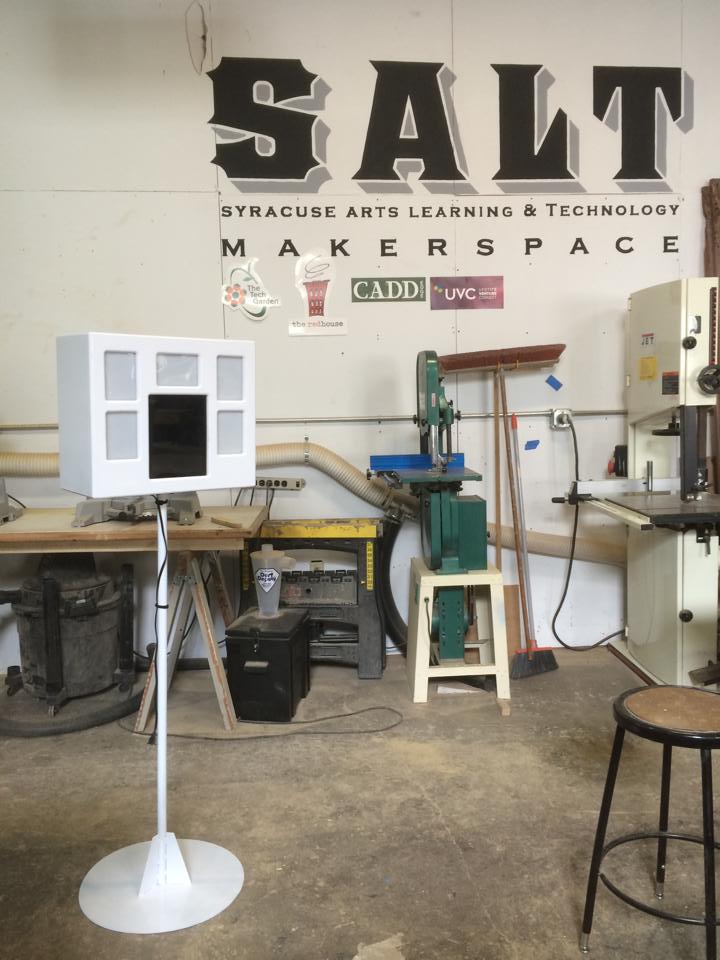 Salt Maker is a shared workspace for all types of makers. They give its member full access to a variety of tools and equipment which can help you turn your projects into reality.  
Apart from the speedy internet available, other perks for you here would be the large lounge areas for your breaks, workshops spaces, a library, on site parking space, a conference room and a kitchen.
With 24/7 access, you can have a flexible schedule and non-stop access to all the facilities on site, including the prototyping lab.
Bonus tip: The prototyping lab offers you a great opportunity to experiment with your ideas. Fully equipped with a 3D printer, a laser cutting machine, pressure cutting equipment and a CNC router, this should be everything you need to prototype your great ideas.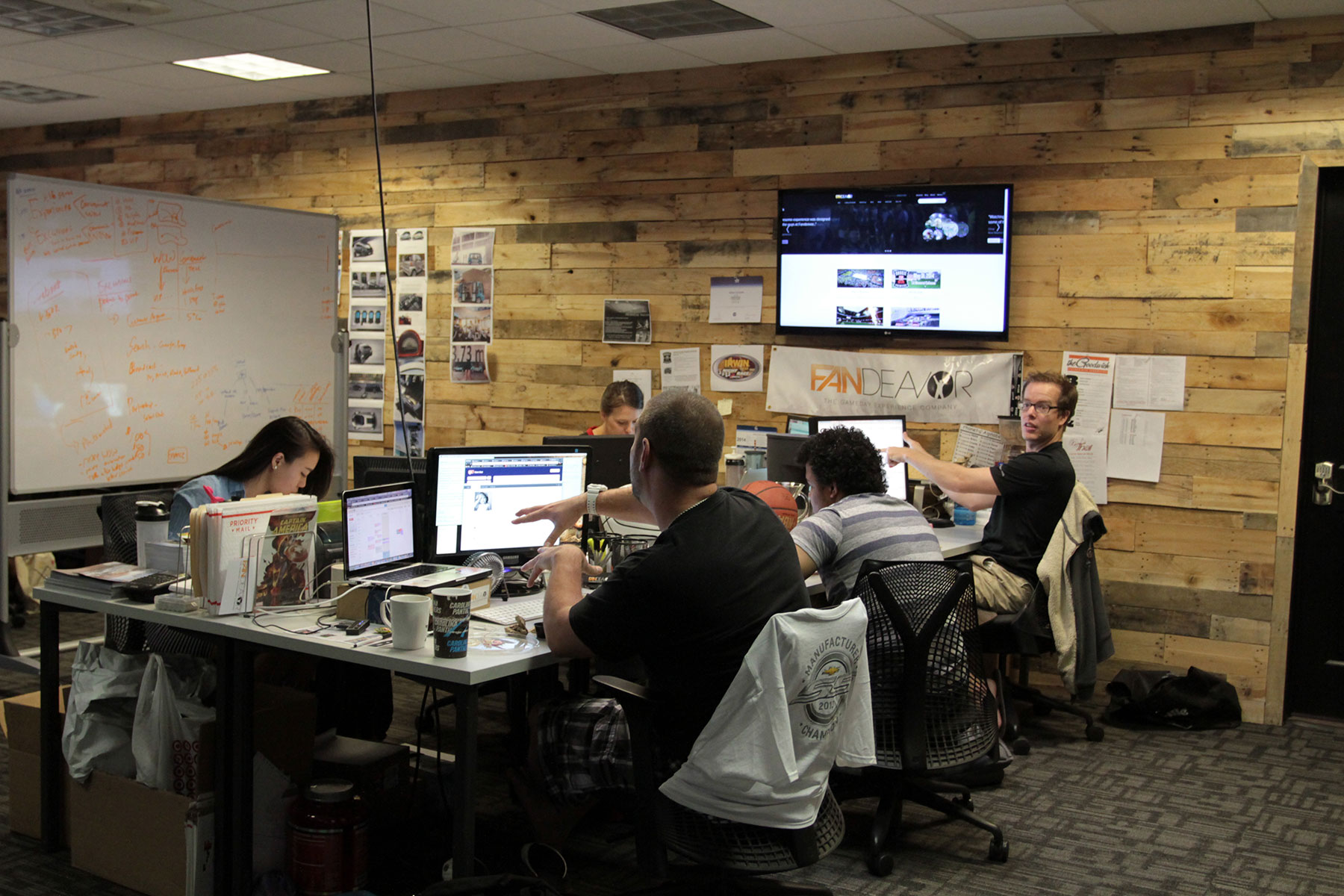 Work In Progress is a coworking and community shared space with two locations in Las Vegas. You will find here a professional environment and a friendly community. With full access to their facilities 24/7 you will have the liberty of a flexible schedule.
This coworking space has all the comfort you'll need in your everyday workspace, from ergonomic chairs and all the necessary equipment like printers and copiers. There's also a refrigerator, a microwave and free drinking water, tea and coffee all day long.
The different working spaces available here can cater to all working styles. Work In Progress offers shared coworking areas, private offices, meeting rooms, private phone rooms and lounge areas. You can also enjoy the perks of having a 3D printer on site. Let your imagination run wild with the possibilities.
Here's an interesting tip: Work In Progress has a car charging station on site. For all the environmental-friendly people out there, this can be the perfect workplace for you.
4.
Level Office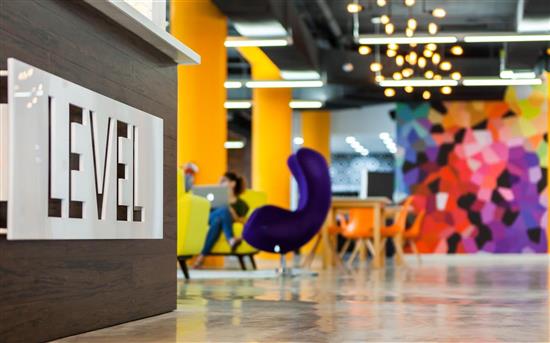 With five locations all over US, Level Office is a collaborative coworking space full of color and personality. Placed in a historic building with a modern and vibrant interior, this place is a perfect combination of old and new.
There's a variety of coworking spaces available for you at Level Office. From private offices and office suites to meeting rooms, conference rooms and event spaces. You have plenty of options to choose from.
You can have full access access to all the necessary equipment for an efficient work day, like printers, scanners, copiers, a 3D printers and video recording equipment. The offices here are opened 24/7.
Did You Know: Some of the perks you can enjoy here at Level Office are the invigorating espresso bar and the fully stocked fridge on site. Are you ready to Level up your business?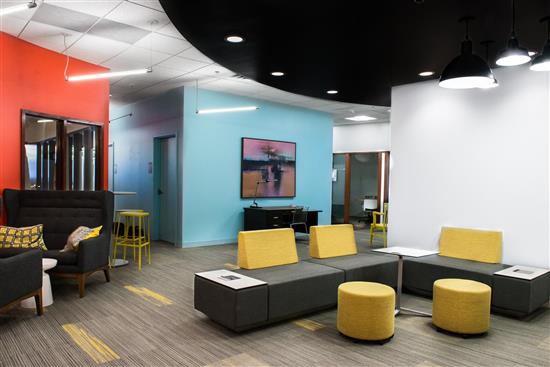 25N coworking space offers casual yet efficient working spaces for a community of bright and talented people who gather here daily. With bright spaces and an edgy interior, you can be sure to find your productive working space here.
The facilities and amenities available vary from different work style spaces (private and shared offices, meeting rooms), a kitchen and lounge areas. You'll also find all the necessary equipment for a comfortable work space like printing equipment, a 3D printer and a high speed internet.
25N is a place for you to get your work done efficiently while also working on your social connections. It can be exactly the coworking space you're looking for.
Tip: The outdoor patio is a perfect place for a coffee or lunch break while enjoying a bit of fresh air. Or get to know your coworkers here on a little chit-chat break.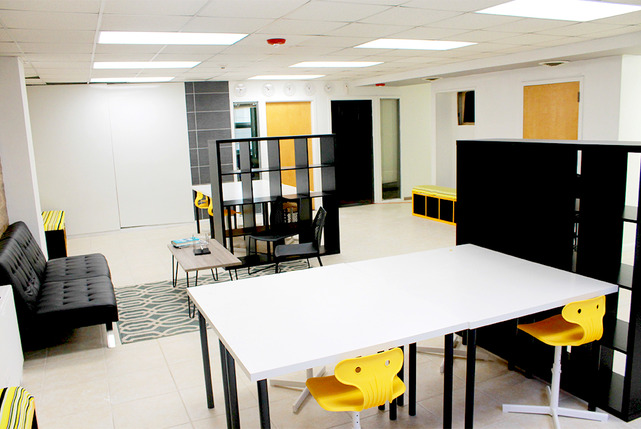 I/O Spaces is a coworking space located in Silver Spring. Freelancers and independent professionals come here every day to work on their tasks while socializing with other like minded professionals.
The office spaces here are comfortable and modern. You can choose from private or shared working spaces, conference rooms, virtual offices and event spaces. With 24/7 access to the facilities, you can enjoy a flexible work program.
The 3D printer on site and all the other printing equipments can increase your productivity and offer you the possibility of prototyping your designs or have fun with some of your craziest ideas. This is your opportunity to work on your creativity.
Bonus Tip: You have the chance to enjoy a free refreshing Starbucks coffee before you dive into your to do list. How about that?
Ready for a change this year? Check out these spaces and get ready to turn your ideas into reality.