Did you know that the second most amazing invention of modern days, right after the Crocs (don't lie, you too have a pair of crocs at home), is podcasting?
Alright, if that put a smile on your face, it's time to get serious.
For those who are new to the subject, here is an easy to understand definition: a podcast is similar to a blog, but instead of writing your ideas, you talk about them. It is just like having a conversation with a friend (your audience in this case).
A short background of podcasts
The first podcast was broadcasted on the internet over a decade ago, and since then many things have changed. If at first podcasting was nothing more than a hobby for amateurs, it soon became very popular among important media companies.
However, nowadays podcasts can be produced by anyone who owns a soundproof room, a microphone and a little imagination.
So what do you do if you have the imagination and the skills it takes to create awesome podcasts, but you don't have the adequate equipment?
Here's a little hint: discover these seven A-M-A-Z-I-N-G coworking spaces with insane podcasting rooms. Check out the list below:
1. Level Office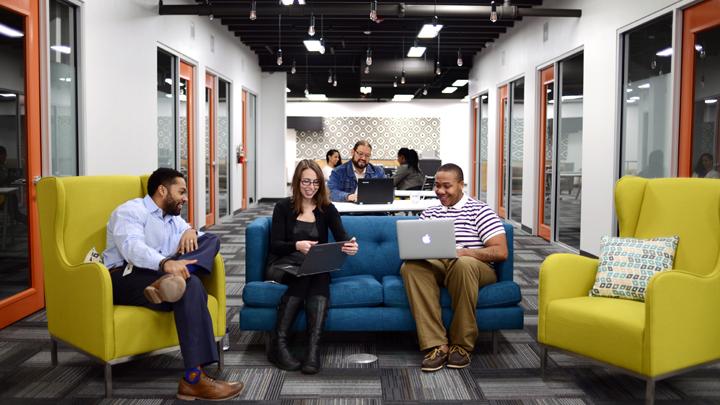 Dallas Level office is a fabulous working space where you have all the professional features and amenities for podcasting at the tips of your fingers. It is a place where class and luxury are perfectly combined to provide the best working experience.
The main highlight of Level Office is for sure the podcasting room, equipped accordingly with the top-notch technology and promising to help you create high quality podcasts for your audience.
By becoming a member you can enjoy a virtual office, a shared working space or a private office in the heart of Downtown Dallas. The location is amazing, thus you are within walking distance to the main attraction points in the Historical District.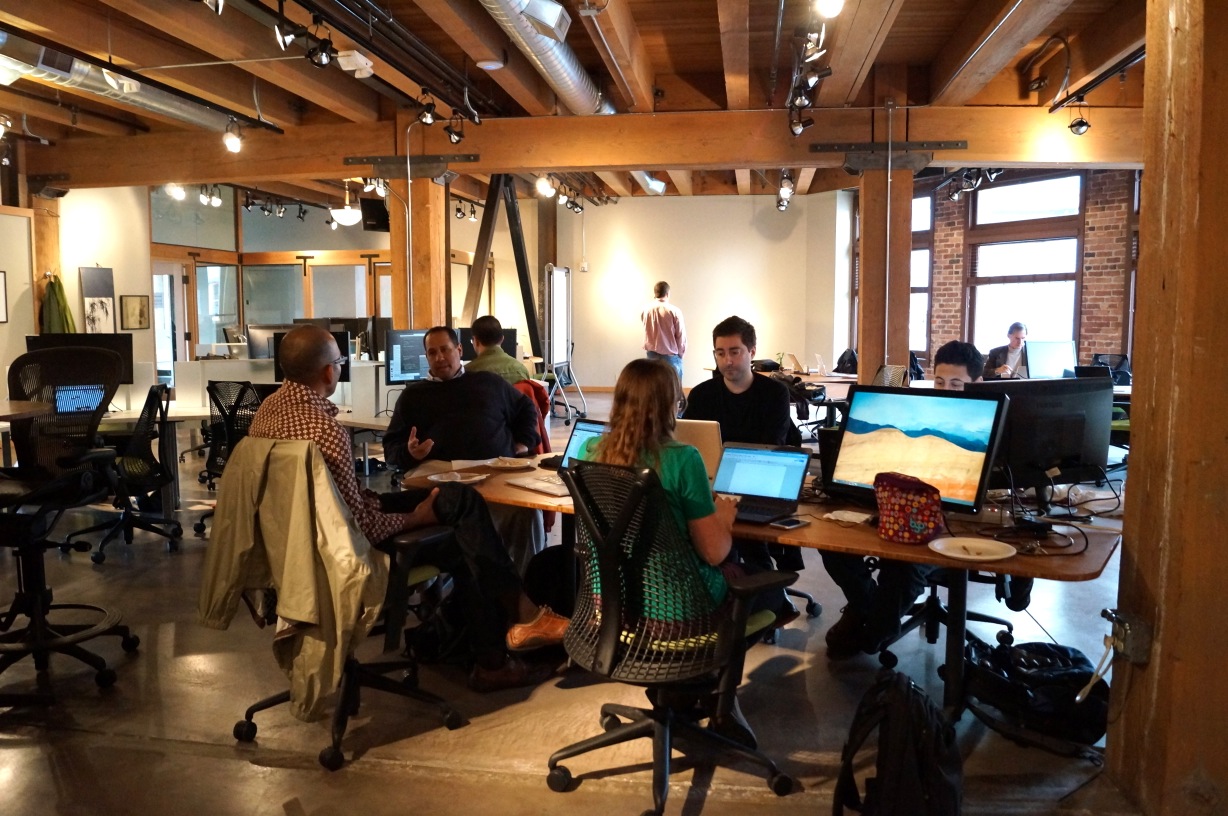 C3 takes pride in hosting over 350 members in this modern coworking space in Cambridge. The goal is to provide the highest level of features for young startups and freelancers from all business areas. This coworking space enables collaboration and enhances creativity.
Although the podcasting room is number one on the top list of amenities, C3 brings to the table many more awesome features: skype room, ping pong table, standing desks, lounge area and a fully stocked kitchen for your lunch breaks.
Yes, work can be fun too and C3 knows it.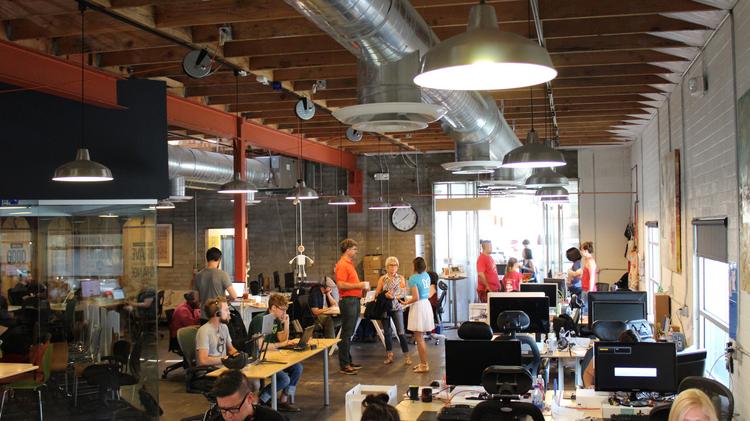 Located in central Phoenix, CO+HOOTS is the ideal coworking location for nonprofits, entrepreneurs, startups and freelancers. It is a refreshing oasis where you can escape the heat of the desert and turn your business ideas into reality.
Being the largest community of this kind in Arizona, CO+HOOTS has some serious reasons to be proud of: it was ranked as the No.1 most innovative coworking space in the US and No.9 in the world. The coworking space is strategically designed to enhance your workflow and your creativity.
The podcasting room is part of this amazing place, along with childcare (yes, you can bring your kids to work), there is free beer, coffee and tea. CO+HOOTS is dog friendly and offers you the possibility to rent a standing desk if you don't fancy slouching all day.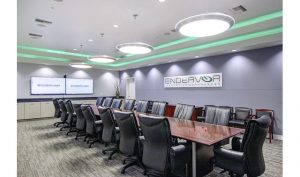 "A workspace made smart" is what describes Endeavor Innovative Workspaces best. This collaborative workspace offers a stimulating environment for professionals who like to work with other professionals.
What makes Endeavor Innovative truly great is their commitment to the community and their attention to fulfilling the needs of their members. Among the outfits of the location you will find: a podcasting room, 26 private offices, 3,000 sq ft of shared working space, conference rooms, lounge and kitchen area along with the latest office equipment.
If you want to grab a bite to eat with your colleagues, you can try one the the many restaurants within one mile of your workplace, or grab a beer at World of Beer after work.
5. Serendipity Labs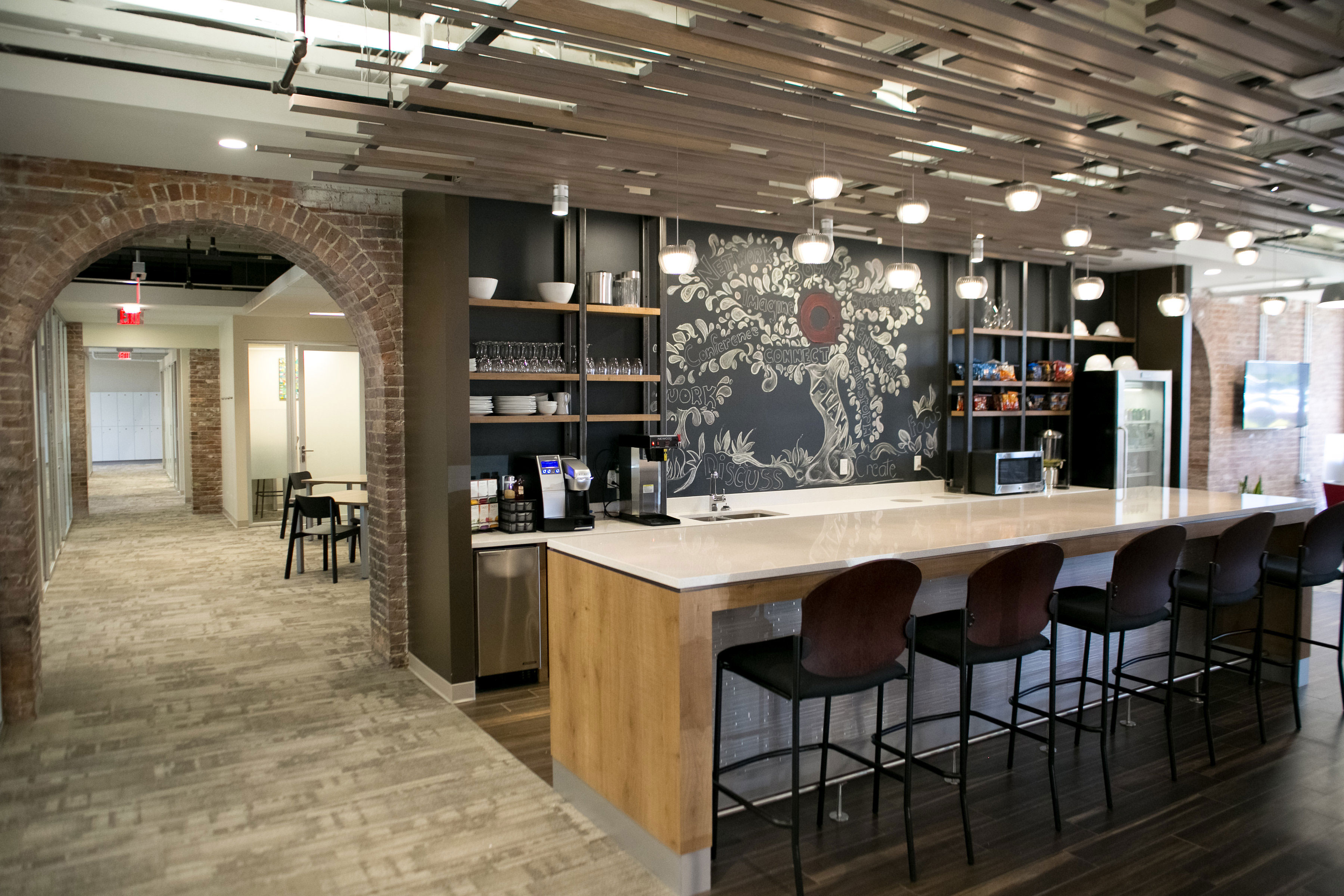 Serendipity Labs Stamford is a 13,000 sq ft coworking space located in Harbor Point and it was officially named the coolest working space in Connecticut.
Membership includes unlimited access to coworking spaces, private offices, workstations and conference rooms. You can be a part of workshops and events, while getting to know your colleagues a little better. The working space features modern amenities and it is in close proximity from restaurants and shopping stores.
Serendipity Labs wouldn't be on our list if it didn't have a podcasting room. If you are living in Stamford and you are searching for the perfect coworking space to create your podcasts, you just got your answer.
6. Union Cowork Encinitas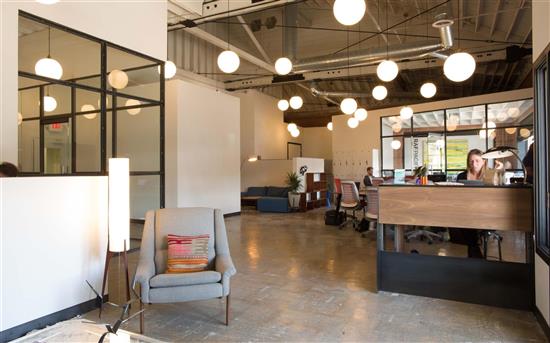 If you love surfing after work, Union Cowork Encinitas is the place to be.
Located in the small historic town of Encinitas, Union Cowork is a common working space that was opened up in a 80 year old building. While the brick and concrete building may look old on the outside, once you enter the scenery changes.
The interior is clearly from the 21st century, featuring all the modern features and amenities of a glass building office in Manhattan. The only difference is that in Encinitas you can take surfing lessons after work.
There is nothing missing from Union Coworking. Starting from free parking, standing desks, latest technology, an amazing podcasting room and free beer, this place has everything. Become a member of this fast growing community and enjoy all the perks of working in a coworking space.
Come, have a look!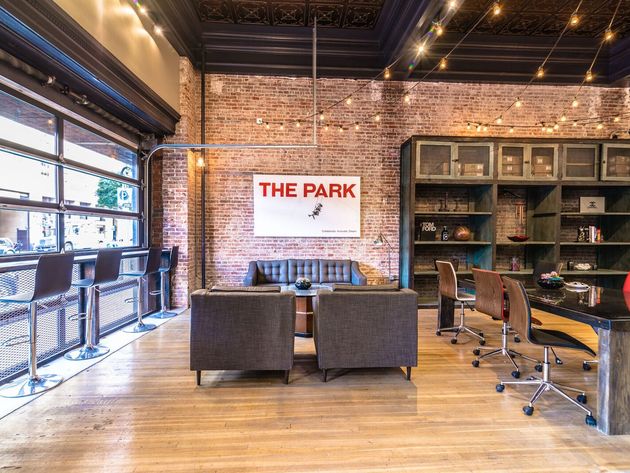 If you are an LA resident and you haven't found the most suitable working location yet, we have two words for you: The Park. This fantastic coworking space offers private offices and a shared space for freelancers, startups and young entrepreneurs in a newly redesigned space, downtown LA.
LA is the hometown of many celebrities and, who knows, maybe you can get an interview with your favorite actor/actresses in one of your podcasts. Don't worry, there is enough room for two or more people in the podcasting room at The Park.
There are also weekly workshops and meetings, thus you have a great opportunity to chat with your colleagues and get in touch with other professionals at your work desk. You can always take a break and enjoy a coffee (not to say a glass of wine) at the bar, or enjoy your lunch at one of the restaurants near The Park.
Fancy doing podcasting around the US?
The greatest thing about these 8 coworking spaces is that you can travel throughout the US and remain on top of your work, instead of being tied to one place.
Now that sounds like an adventure I'd like to go on…