We have all heard stories of Silicon Valley giants who started out in garages, bedrooms and basements. But these days entrepreneurs have a much better and business-friendly option: coworking spaces.
Simply put, these are communal offices where different small companies and entrepreneurs share the space. The cost is low and businesses can use features, such as conference rooms and photocopiers, at their disposal.
In fact, the concept of sharing the workplace has taken the corporate world by storm. Companies and their employees can use these spaces for however long they like and build their businesses with all the professional tools needed.
The fact of the matter is that coworking spaces can positively impact start-ups and entrepreneurship. There are a number of undeniable advantages of the co-sharing workspace. For example, the lower overheads and professional space make a good impact on potential clients. These communal office spaces have been catalysts for many new businesses.
Additionally, there are some less tangible, lesser-known benefits of co-spaces as well.
Here are some of the unrealized benefits of working in a co-space:
There's a significant boost to productivity and creativity
Working alone in a secluded environment, such as the garage or your bedroom, can be dull and intrusive. There can be many distractions at home that are fortunately not present in a professional work environment. These issues are just as prevalent for entrepreneurs who work from local cafes. There are just too many things to divert your attention from the task at hand.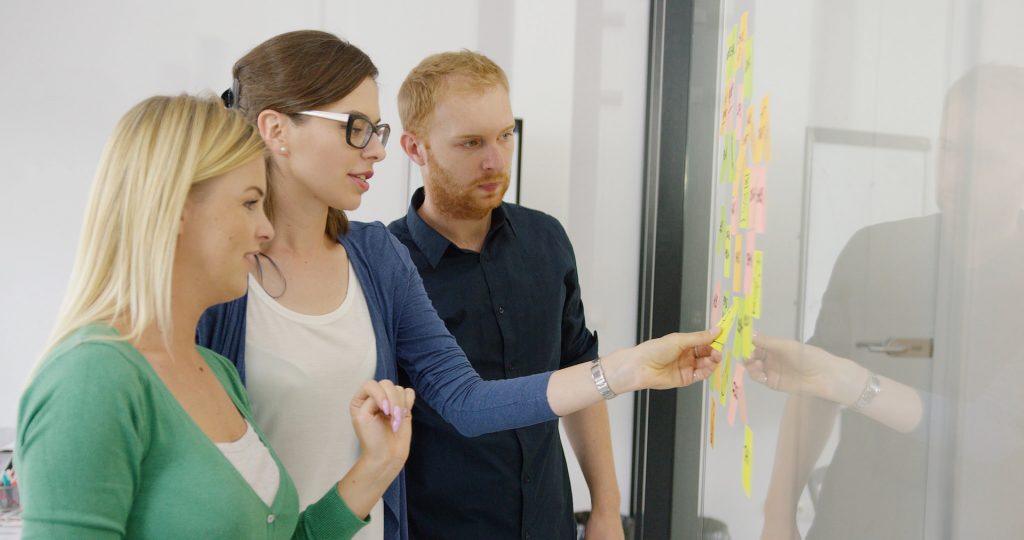 Besides, you have other aspiring teams working side by side, so the atmosphere is one of collaboration. You can reach out to their tech for some timely advice. Similarly, they might ask for your practical suggestions when in a fix. Thus, all in all, you can save time and energy by working from a co-space.
Your team can enjoy a comfortable, business-friendly workspace
Freelancers, entrepreneurs, startups… we have all been there. The client is breathing fire down your back, the deadline is looming over your head and then… the internet dies.
The troubles of lousy internet at home or at a local library are easily bypassed at a coworking space. These spaces are chock-full of some excellent business-friendly amenities that can make life a lot easier for the budding businessperson. Relax and organize your business for sales and success.
Apart from a reliable internet connection, you will also find comfortable work desks, chairs and suitable lighting for all team members. There will likely be printers for everyone's use, meeting rooms to have a discussion with your team and a fully stocked pantry, as well as a leisure area for taking breaks or hanging out with your teammates.
You get exclusive access to business resources
Very few people talk about the number one benefit of sharing a working space: networking!
One of the disadvantages of working on your own from home is that you just don't come across any chances of networking with peers and like-minded individuals. Hence, you might be missing out on some helpful guidance and resources.
However, working in a collaborative coworking environment will expose you to new opportunities and ideas. You may find out about industry events to attend, or receive some critical advice on deal management software from someone that you might not have heard about. Since everyone is working toward the same goal of building a business and securing profitable agreements, you can understand one another easily and learn from each other.
Improved accountability
One of the most challenging parts of being self-employed is holding yourself accountable for the time and money spent. When you only have yourself to answer to, it becomes difficult to find the motivation to meet high expectations.
But when you are paying for space, even if it's a small amount, you are more likely to keep the accounts and expenses up to date. Besides, having other people and teams around can also inspire people to do their best and stay enthusiastic in the face of entrepreneurial adversities. Having the team's goals and plans out in the open and always available for comparison will hold you accountable to see them through to success.
Your startup's progress depends on you, but working around other teams will give you the morale boost needed to give it your best shot. A coworking space lets you set your schedule, so you can work as you want, when you want to achieve your goals.
It's a feel-good atmosphere
A survey conducted on coworkers helped discover some surprising findings. For starters, 68% of the group was of the opinion that they have better concentration at work when they are working from shared office space. Similarly, 70% said they felt healthier than they would in a traditional office, and 91% admitted that their communication skills had improved.
There you have it: the old-school, buried in the cubicle mindset has met its 'feel good' nemesis.
The start-up life is exhausting, defeating and many times, can be downright abusive. But we continue anyway because the rewards are worthwhile.
Surrounding yourself in a quality coworking space might be the secret to winning the war. You will find people who are going through the same things, along with many others who have already faced these obstacles and won. Their presence should be a constant reminder that we are all in it together.
Last word
Coworking spaces are a great solution for freelancers and entrepreneurs who want to be in the middle of action without waiting for their businesses to grow. In fact, even large organizations are increasingly turning towards these public offices to accommodate their traveling employees or excess staff, who need their own space to carry out important projects.
If you are a budding entrepreneur, you may consider trying this option out to see how it makes your business thrive.