Coworking spaces are said to be the offices of the future. Likewise, many location independent entrepreneurs have said remote work is the future. Unfortunately, there's a problem. It can be difficult to take advantage of your membership at a coworking space while also using your ability to move freely.
A membership at Punspace in Chiang Mai won't do you much good if you're going to be in Kuala Lumpur for a week. While taking a break from work is an option, it's not always possible. Visiting other coworking spaces and paying for their daily passes will allow you to be productive, but those daily passes can get expensive quick.
What's the solution? For some, it may be working in their hotel rooms. For those that prefer an office environment and reliable internet connection, however, there's a better option.
Although not widely known, a number of coworking space networks exist that allow you to use multiple locations for a single monthly fee. Working from Madrid for a week, followed by three days in Bangkok, and another two weeks in Taiwan may be tiring, but it doesn't need to be expensive.
In this article we'll dish you all the dirtiest details on coworking passports that allow you to work at dozens or even hundreds of locations worldwide for a single monthly fee.
Copass Passport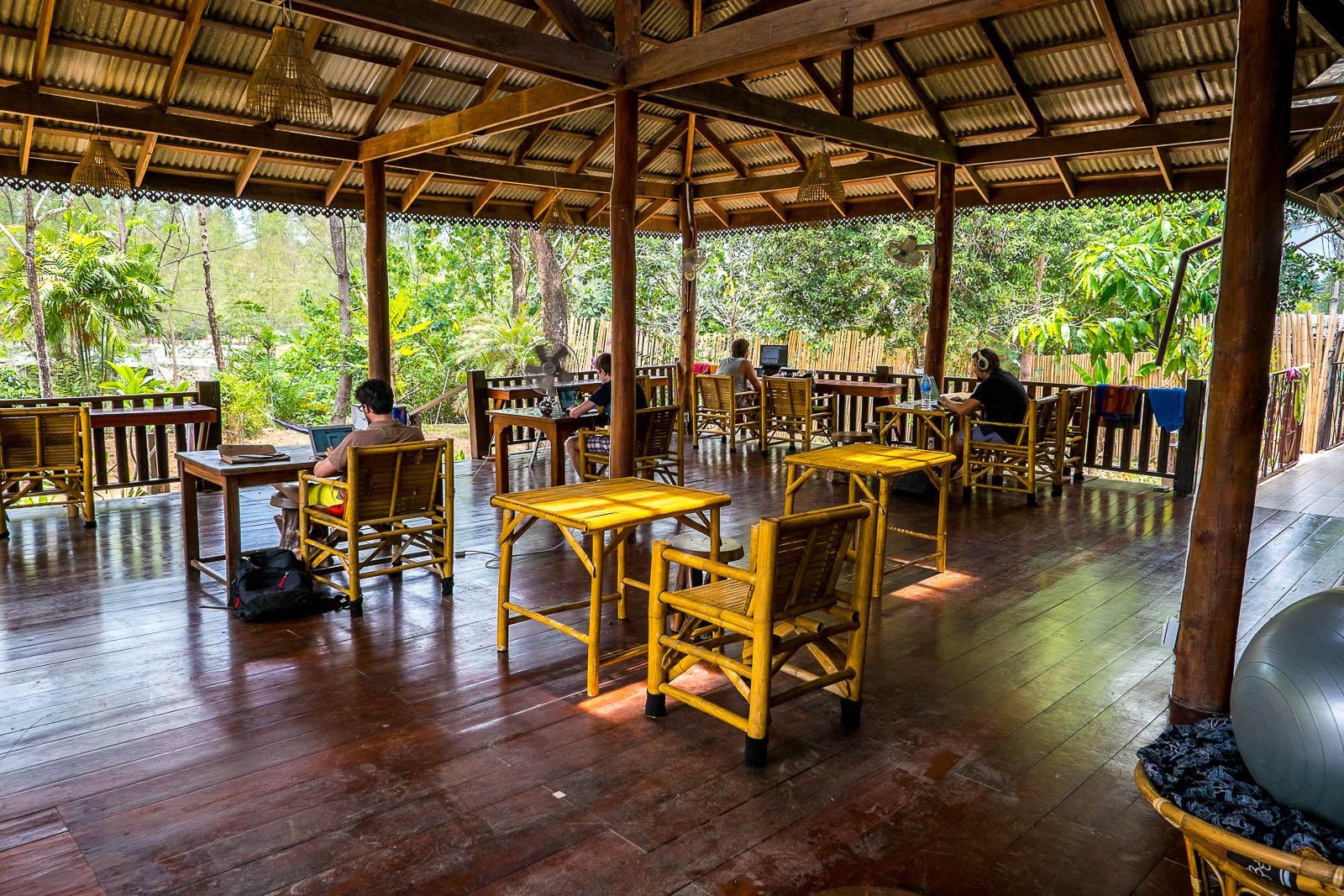 With an expansive network of over 500 coworking spaces, there's a lot to love about Copass. The self-stated mission of Copass is to create a collaborative global coworking scene without the hassle. Their solution is simple.
Choose from one of the their three monthly plans. Then, at no additional cost you can use any of the coworking spaces in the Copass network. Just be aware that some of the busier coworking spaces require you to request a seat a few days in advance to guarantee availability.
Once you're at the coworking space you'll be welcomed by the space manager (provided you informed them of your visit). From there, you'll click a check-in button on that coworking space's page on the Copass website aaaaaand voilà! You're ready to work.
Your Copass membership includes all of the general amenities regular members of that coworking space would have. You'll have a seat, be able to use the kitchen, enjoy free coffee if the space provides it, etc. Requesting extra things such as the use of 3D printers, or conference rooms may result in an additional fee.
Copass currently offers three monthly plans. The light plan is 49€/month, part-time 199€/month, and the addict plan is 299€/month. These plans give respectively three, ten, and unlimited days of coworking each month.
Bonus: Even if you're not ready to make a monthly commitment, be sure to check out the Copass 'pay as you go plan'. This free plan allows you to simply pay each time you visit a coworking space in the Copass network. The cool thing about the 'pay as you go' plan is that it'll net you a 20% discount on a coworking space's normal daily rate.
Impact Hub has over 80 coworking spaces that span every continent aside from Antarctica and Australia. With another 21 spaces in the making, the influence of the Impact Hub branch of coworking spaces is only growing.
One of the things that differentiates Impact Hubs from other coworking spaces is that they offer you flexibility when traveling. Any Impact Hub membership that includes coworking hours can be used at multiple locations for up to three days.
For example, let's say you spend the majority of your time in Austria. In Vienna, you have a membership with unlimited coworking hours each month at Impact Hub Vienna. However, let's say you've always dreamt of seeing Lionel Messi play football live. If you were a member of most coworking spaces in Vienna, you'd be out of luck when you got to Spain.
Fortunately, because Impact Hub has a location in Barcelona you could easily spend the morning working at Impact Hub Barcelona, before heading to the game. There's just a few lines of fine print you'll want to note.
The first is that Impact Hub Passport can only be used three days per year at each space. Meaning, if you wanted to spend three days working at Impact Hub Barcelona in March 2017 you could. However, you wouldn't be allowed any additional free days at Impact Hub Barcelona until 2018. You could, however, visit the Impact Hubs in Barcelona, Budapest, and Prague all in the same month.
The other important thing to note is that you'll have to notify the Impact Hub you'd like to visit ahead of time. This allows them to make space for you and confirm your visit. It also ensures you won't try to visit during an event that could make your visit impossible.
Betahaus Passport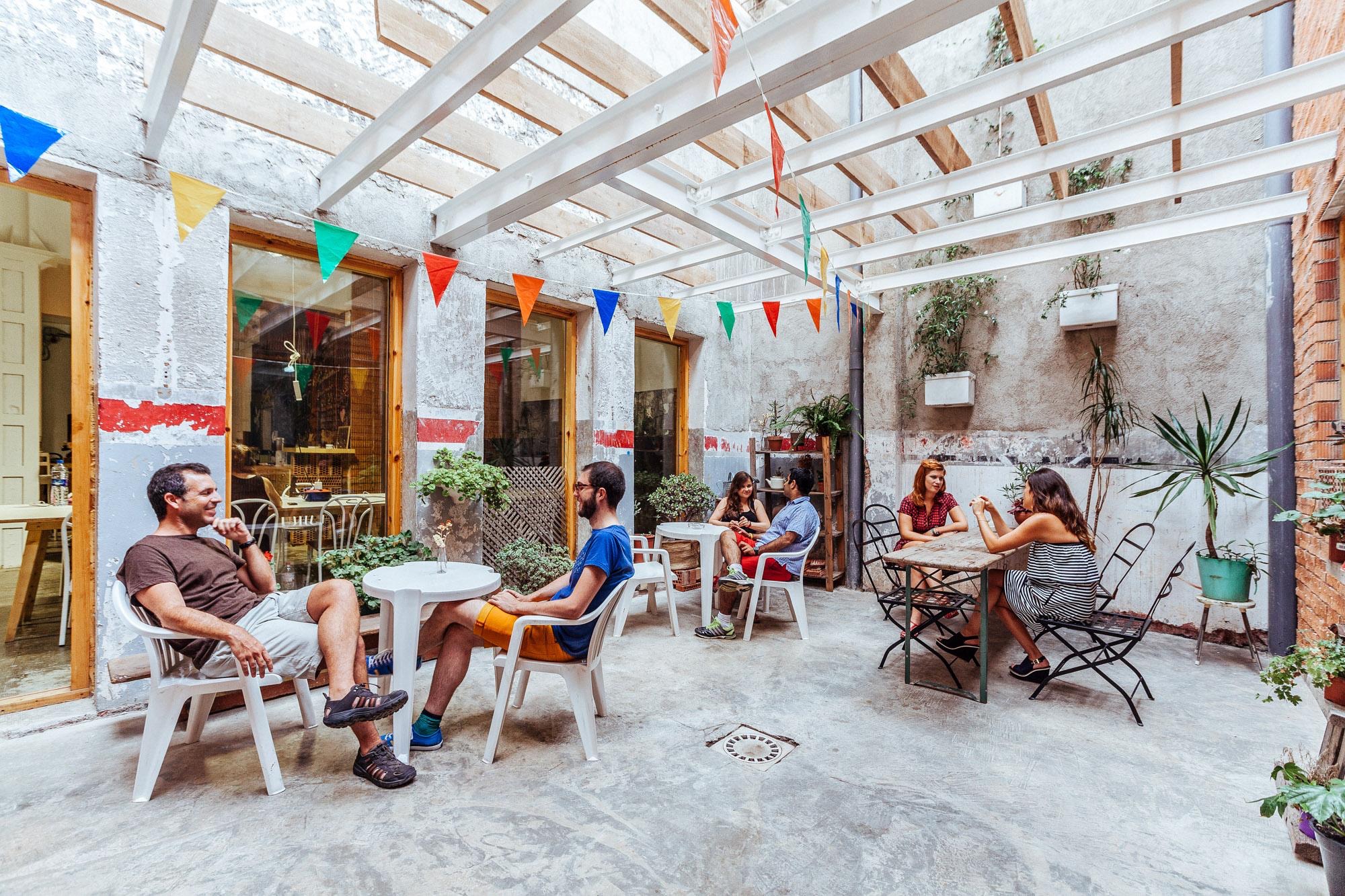 Betahaus has received excellent reviews for its various coworking spaces here at coworker.com. The different locations have been praised for being personable, and are famous for their community building breakfasts. Yet, somehow the Betahaus Passport is something that's flown under the radar.
This shouldn't be the case as it's totally underrated. Your monthly membership fee each month allows you unlimited days of coworking at all Betahaus locations worldwide. It also allows you up to five days of coworking per month from any of the 15+ locations that partner with Betahaus.
It's hard not to love being a member of Betahaus. Their locations offer friendly communities, events, fairly low membership fees, and flexibility when traveling. We can't state enough how good of a deal this is for you.
Bonus: Coworking Visa

Although some have criticized it for being disorganized, the Coworking Visa program could also be a good choice. The general guidelines of this program are simple. If you're a member of one of the 450+ coworking spaces that participate in this program, you can visit and work from any other space for three days.
Normally, there are only two requirements. The first is that you contact that space several days in advance. The other is that you provide proof you're a member of a coworking space that participates in the program.
Please note that while the above guidelines apply to the majority of participating spaces, others may have different requirements. Some for example may ask you to contact them a week before your visit or only offer you a single free day. Regardless, the Coworking Visa program is still a nice little bonus you may not have known your coworking space participated in!
Know of any other coworking passport programs? We'd love to hear from you. If there's a deal we missed, let us know in the comments. We may even consider doing a part two for this post.