Sarah believes in focusing on your strengths. Originally from Norway, Sarah Sandnes is a digital nomad and one the founders of SafetyWing, a global safety net for online freelancers. With plenty of experience as a programmer, Sarah realized the value in knowing your limits and finding meaning in your work. Now, she oversees a thriving entrepreneurial team at SafetyWing while simultaneously pursuing her passions and living out her start-up dreams. Read more about Sarah's story and SafetyWing, here!
Tell us a little bit about yourself? (Name, Where you're from, where you are now and what you do)
I'm Sarah Beyahte Sandnes, born in 1987, originally from Norway. I left Norway in 2014 and have since lived in places such as London, Santiago, Berlin, Nashville, San Francisco, and am currently based in my favorite city NYC. My educational background is in computer science, and from there I worked as a programmer, first corporate then in an early stage startup (Tapdaq, London), before being ready to take the plunge and start something from scratch: SafetyWing.
What was your first job? Has it shaped where you are today?
My first job out of school was working as a java programmer for hire through Mesan in Norway (now NetCompany). I was placed at the Norwegian Research Council, which is a state-funded organization that gives Norwegian companies an opportunity to apply for funding their research. I was part of the team that built their system for generating, signing and revising contracts. My first job was a time of climbing the steepest learning curve I'd ever encountered and working alongside some of the greatest programmers I know. This helped shape me into the programmer I am today. I remember working on complicated structures—one of them being an algorithm for display tables holding content as part of the document generator, which made me realize why tables on certain editors are often so wonky. They're hard to program!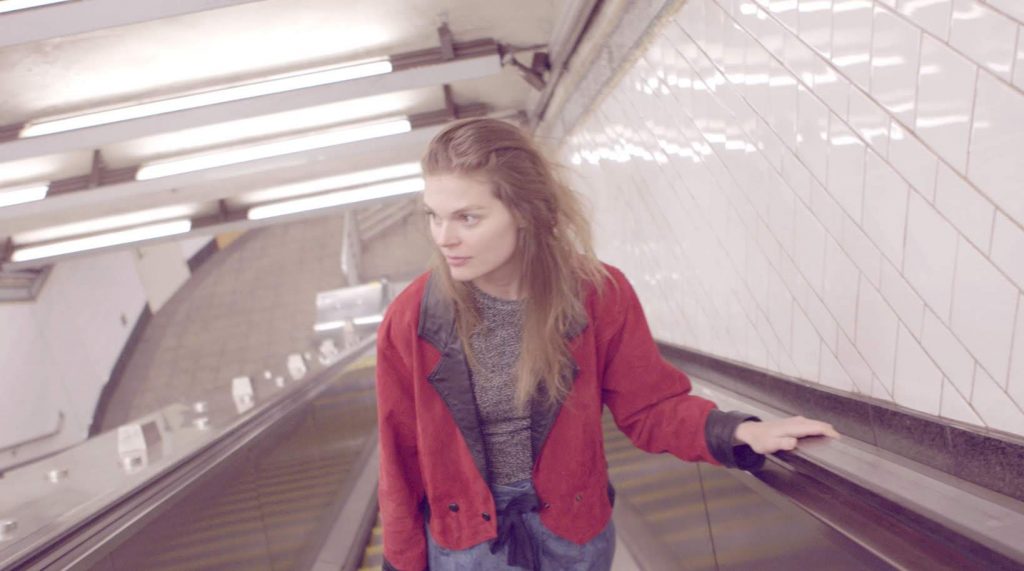 My first job out of school was a fairly generic choice for a recent Norwegian comp-sci graduate, but it was crucial for my development as a software engineer—so it's a shame I don't get to talk about it more. For people wanting to make a career on the technical side of startups, working on a  larger team with experienced seniors and complex systems is extremely helpful. Having first-hand experience with the pain of poor early-stage decisions in larger systems will help you out when building a startup's technical infrastructure from scratch.
What inspired you to get involved with the Travel Medical Insurance company for Digital Nomads?
After leaving my second job as the lead engineer of Tapdaq, I was living as a digital nomad with no home base. I was relying on my UK bank account with cards about to expire and my old UK phone number, along with a combination of my Norwegian travel insurance (valid 60 days) and the travel insurance offered by WorldNomads, which I found very expensive. I wanted to be truly independent, so why weren't these things easily accessible on a global basis? There are tons of people feeling the same way these days. Coincidentally, a close friend of mine—Sondre Rasch—was running a platform for freelancers like me from all over the world. He wanted to offer them benefits and simplify their payments, but he couldn't find the appropriate global products. Eventually we came together, along with our mutual friend, Hans, who is a lawyer with fintech experience. We decided to solve this problem together. In terms of a safety net, health is the most basic need, so we started with that.
Can you share a little bit about what it is that you do and what a typical day for you is like?
We have a remote team. I get up around 9:30 a.m., get dressed in comfy clothes, make tea, sit down at my desk and enter Google hangouts at 10. I split my time between programming and founders' tasks. Apart from short breaks, I stay at my desk with hangouts in the background, together with my colleagues, for a full eight-hour work day. I split my time between founders' tasks, like emails, fundraising, strategy, planning, brand development and whatever comes up, balanced with my technical role of hands-on programming and technical discussions.
What are some of your key responsibilities as CTO?
I built the first version of our backend, and with that I also chose which technologies we run with and our initial architecture. Though I have less and less time for the actual programming, I am still around to do QA and take part developing new features that require architectural updates to make sure we have a longstanding, stable codebase. As well as being on board with new technologies we introduce, I also have the responsibility of evaluating technical competence when it comes to new hires.
Was becoming CTO of a company always a goal of yours? Was it what you expected?
Well, starting a company was always a goal of mine, and since I took the technical route, becoming a CTO was the natural end-goal. I really enjoy not always having to be in the front seat the way a CEO does, while still being crucial to the company's development with the opportunity to step up when I feel like it. Having worked in early-stage startups before, I think I had a pretty good view of what being a CTO entails.
What has been your biggest achievement to date?
SafetyWing: successfully creating and distributing a product people actually want and need. We are still in the early stages, but the customers we have served are happy—they are better off with SafetyWing in their lives than they would be without us. I hope to continue this trajectory and I believe my answer to this question will be the same in five years, (except the early stage part 😉 ).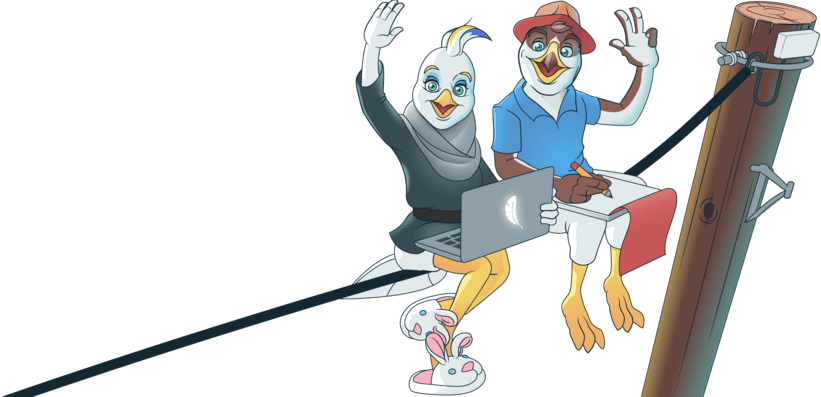 What has been your greatest failure and how do you overcome it?
At the end of my time in Tapdaq, I faced health issues paired with never-ending work responsibilities, while already feeling like I had maxed out my potential in the position. I had worked on really hard, fun and challenging things, mastered them and then went back to more mundane but still equally-pressing tasks. In combination, all of this lead to a burnout. I quit my position and eventually focused on becoming more sensitive to my own needs instead of just go-go-go. "Pushing through" is good now and then, but not constantly. It's a limited resource, and once fully depleted, it takes a while to rebuild. Meditation and nootropics helped me out a lot. I'm back at my full speed without overextending myself too often and with new knowledge of my limits.
Are there any podcasts or books that you would recommend personal or professional development? If so, why?
A book that has hugely inspired both my personal and professional life, is Surely You Must Be Joking, Mr Feynman, about the late physics professor and Nobel-prize winner Richard Feynman. He's endlessly curious and doesn't take himself too seriously. He lived a life where he wasn't preoccupied with what other people thought or expected of him; he simply did what he wanted and achieved great success across multiple fields, including music. He appreciates simplicity, rationality and honesty, and despised over-complications or verbose vocabulary used to feign intelligence. He's been a true inspiration on how I live my life.
Do you use coworking spaces while traveling for work? If so what is your favorite coworking space and why?
I have spent time in various coworking spaces and laptop friendly cafés, but with our virtual office Hangouts solution, my favorite place to work from is a well-lit, spacious desk with an extra monitor—at home.
Do you notice a lack of women in development or technical roles?  If so, why do you think that's the case and how can we change that in the future?
I wouldn't phrase it as "a lack of women," but it is true that most of my technical colleagues have been male. I don't see it as a goal to enforce gender equality within any field; people should be allowed to choose on their own. But if in a field where there are group differences skewed beyond a natural choice, I think that the solution relies on finding a way to make sure children and young adults truly look at all options instead of dismissing some because they don't think they belong in the group that typically makes those choices.
I think the way to make young people look beyond the "people doing those things are nothing like me" judgment is: exposing them to strong, relatable role models who are outspoken about their core values; helping them find their passions at a young age; encouraging big goals and dreams; and ensuring they believe in themselves, their skills and their potential. If young people believe they can and should do something, they know they belong with the people already doing it.
Do you have any advice for women who are looking to pursue a career in tech or development? Are there any resources you would recommend to get started or excel skills?
The advice I'd give women is the same advice I'd give anyone: focus on your strengths, true talents and passions, and let that guide you into taking on the kind of responsibility you're meant for, and that's where you'll excel. Listen to yourself without judgment; don't try and force yourself into a career you aren't meant for just because it looks good to you. The tech industry is thriving these days, and it's a great place to find positions where you can have a major impact—with both technical and non-technical jobs. On the technical side, my advice is also pretty general: always keep it challenging, move up sooner rather than later, fill your schedule with more of what you enjoy and less of what you don't enjoy.
Anything else you would like to add?
Thank you for this interview! It's great to be given an arena to sum up my life and experiences that led me to where I am today.