Guille García is a father of 2 incredible daughters, a husband and a Creative Director and a copywriter for Muttante, a small digital agency in Madrid.
Aside from his love of craft beer, acoustic guitars, Basketball & Football (he is also a certified Atletico de Madrid supporter), Guille also enjoy managing Espacio Muttante,  a creative coworking with his business partner, David Mora.
What are you working on right now?

I manage two small companies with my partner David Mora : Muttante (Creative Advertising Agency) and Espacio Muttante (Coworking Space) . Now we're trying to build a creative & digital developing hub in Madrid for small and big advertisers.
Which book has shaped your life or changed the way you think the most? 
Neverending Story (Michael Ende)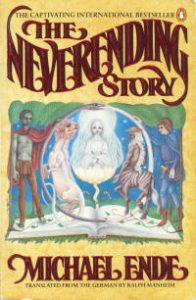 What's your favorite quote?
If you're going to try, go all the way. (Charles Bukowski)
How do you start off your day — aka what's your morning routine?

Start with a powerful breakfast with my wife and daughters and a pool shower.  Drive Emma & Sofía to the school and drive to the Agency/Coworking Space.
What is something you think everyone should try at least once in their life?

Write a poem.
What is one skill or hobby you've been meaning to learn but haven't had time for?

List 3 simple things in life that make you really happy. 
My daughters kisses

craft beers (one for someone else, of course)

Family meetings
Name someone that has made an impact in your life and why?

My parents. They gave me everything.
What is the most rewarding thing you've ever done?

I worked as copywriter in an International Amnesty campaign that saved a nigerian woman, Safiya Hussaini, of being killed by stoning.
What is your favourite coworking space and why?

Espacio Muttante (Madrid), previously known as Goworking (managed by our friend Lola Gutierrez), David & I decided to keep it open when Lola decided not to continue with it. Its familiar, a place to build a team and it's (for me)  one of the nicest zones at Madrid.
When people come to you for help, what do they usually want help with?

Empower their networks & business opportunities
What is the biggest item on your bucket list at the moment?
Make our creative agency and coworking grow together
How do you maintain a sense of work-life balance?

I just work so hard and trying to spend great moments with family & friends.
Name one skill you think everyone should have or learn?

Analysis skills


What's the most spontaneous thing you've ever done?


Open a coworking space
What was your first job? Has it shaped where you are today?
Currency Exchange Office. It has nothing to do with what I'm doing now 🙂 
What's your favorite part about coworking?

Community, sharing life and accomplishment
What is your go to pump up song?